On the Road is a weekday feature spotlighting reader photo submissions.
From the exotic to the familiar, whether you're traveling or in your own backyard, we would love to see the world through your eyes.
Steve from Mendocino
Paris gets pretty strange at times, not necessarily more than other cities, but it seems to stand out more because of the contrast with the formality of the Paris architectural infrastructure.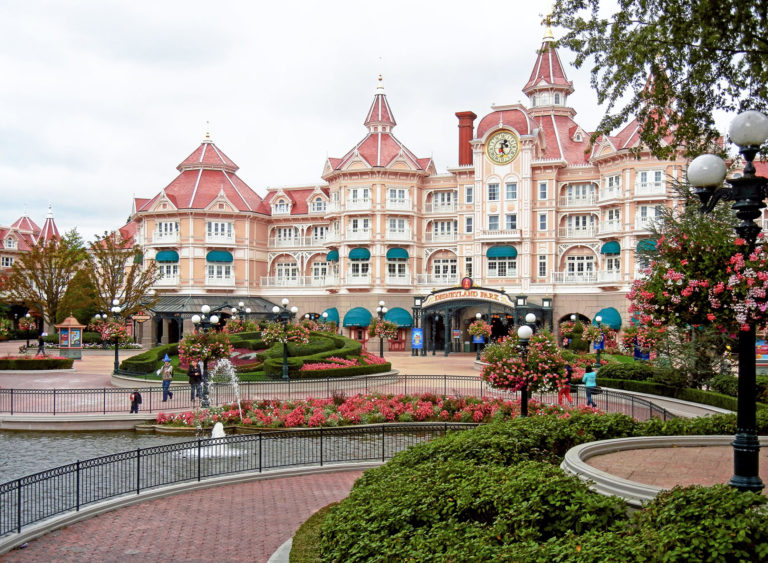 Euro Disney was originally dubbed Paris Disneyland, but its location is well beyond the limits of the city itself.  One of the big subway lines (RER) terminates at Euro Disney, so it's easily accessible from the city.  My grandfather's beach house in Newport Beach was 30 minutes from Disneyland, and I went first within months of its opening in 1955.  While it was more polished than Knots Berry Farm or the Alligator Farm at the time, it was still pretty funky and basic.  As it's evolved, it's become much slicker, but there remains an old timey feel of the roots underneath.  Euro Disney, on the other hand, feels like a corporate formula all the way to the bones.  I went with my daughter (who also had Disneyland experiences as a child), and we both felt the dissonance of this inhuman, corporate excrescence that has been inflicted on the French landscape.  I'd been curious about this place from the time of its initial proposal, and that itch has been scratched.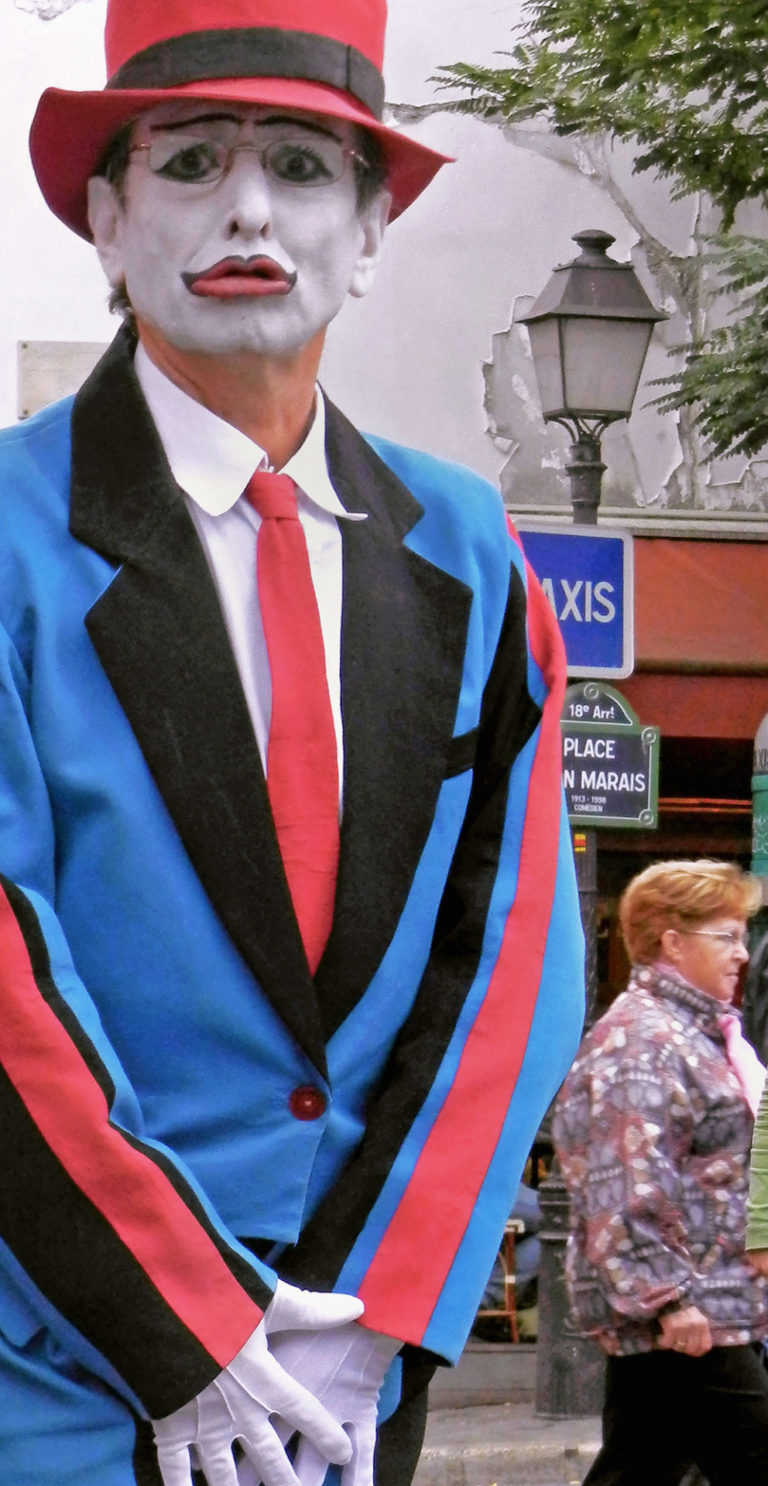 Photo credit for this mime goes to my daughter.  The edit is mine, but the camera was in her hands.  Location is Montmartre.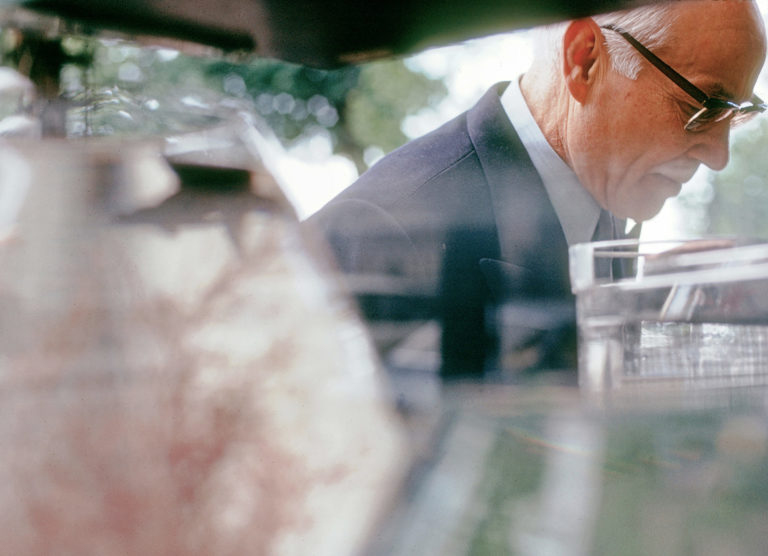 This gentleman shopper is inspecting goldfish in oversized brandy snifters on display at a Paris shop during the early 70's.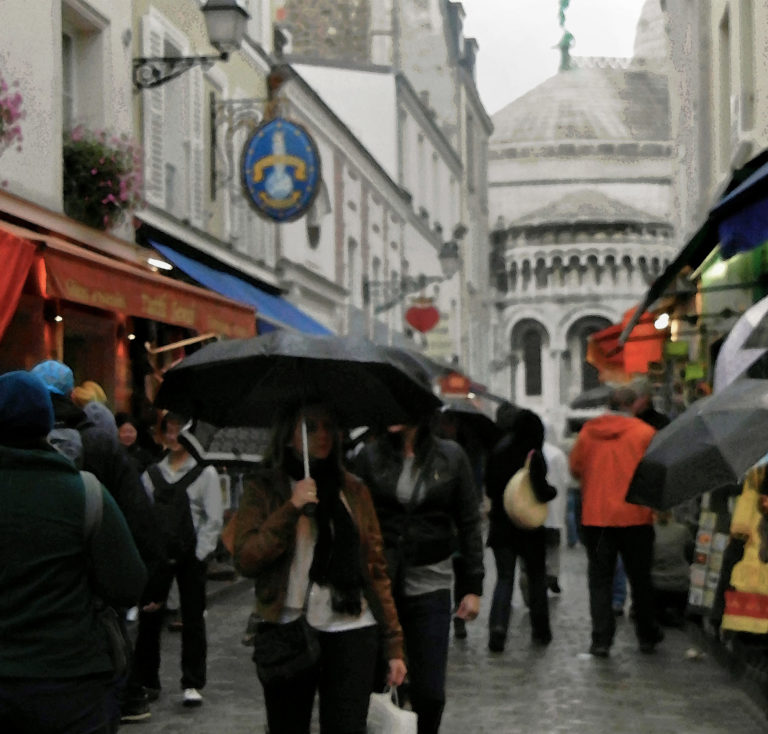 Rainy day tourist shopping.  Paris is frequently overcast or raining, and the condition is called "la grisaille".  Time to find a cozy bistro.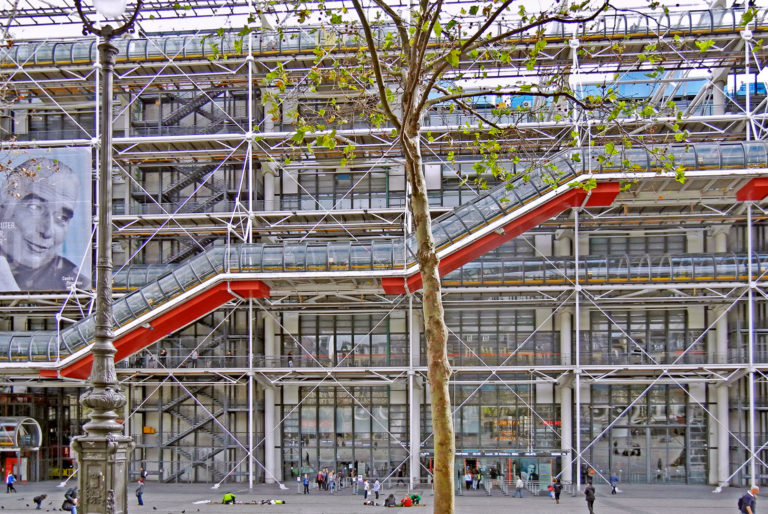 The Pompidou museum is characteristic of French radical architecture, of which I am not a fan.  Half the museum's exhibits are more about the story behind the work than any kind of intrinsic aesthetic quality.  On the other hand, there are some lovely Balthus paintings as well as some interesting Picassos and other important pieces that I quite enjoy.  Incidentally, anyone wanting to see works of Picasso should make the effort to visit the Picasso museum located in the Marais neighborhood of Paris.  There is a sizeable inventory of high quality work.  Another very good museum to check out is the Paris Museum of Modern Art.  It's not particularly large, but there is some interesting work that I have not seen elsewhere.  Also, the Louvre has the most important collection of Islamic art outside the middle east.  Unfortunately, the exhibition of that art wasn't due to open until two months after the end of my final trip to Paris.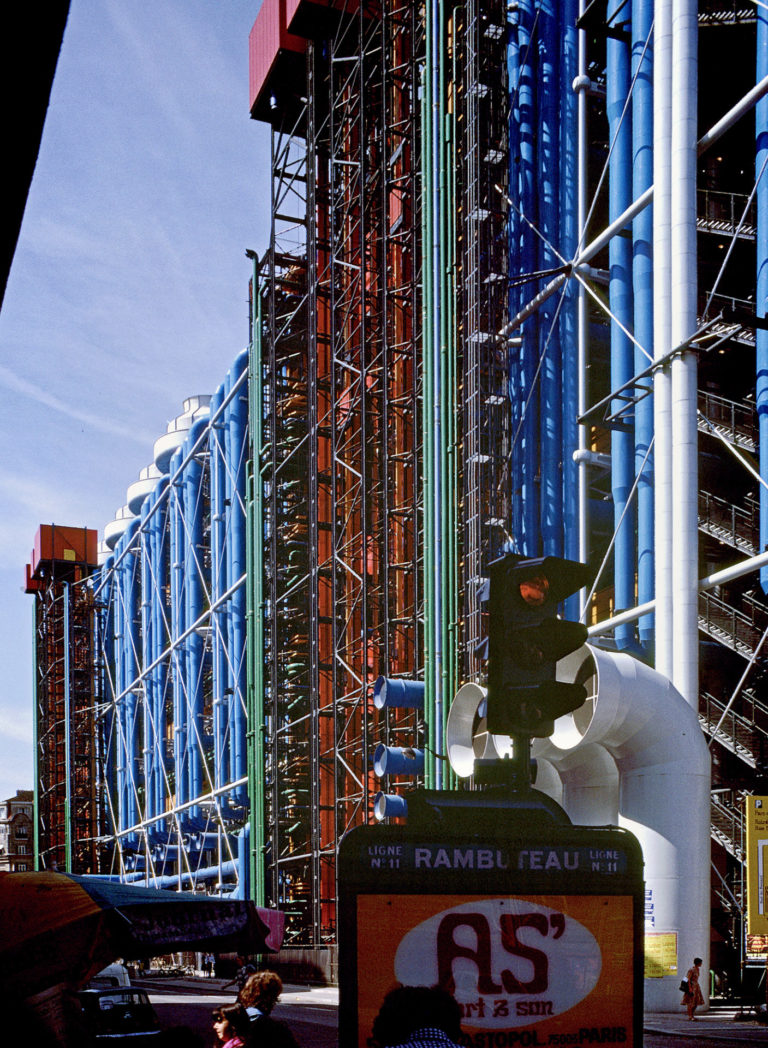 Another angle of the Pompidou museum taken from the Rambuteau subway entrance.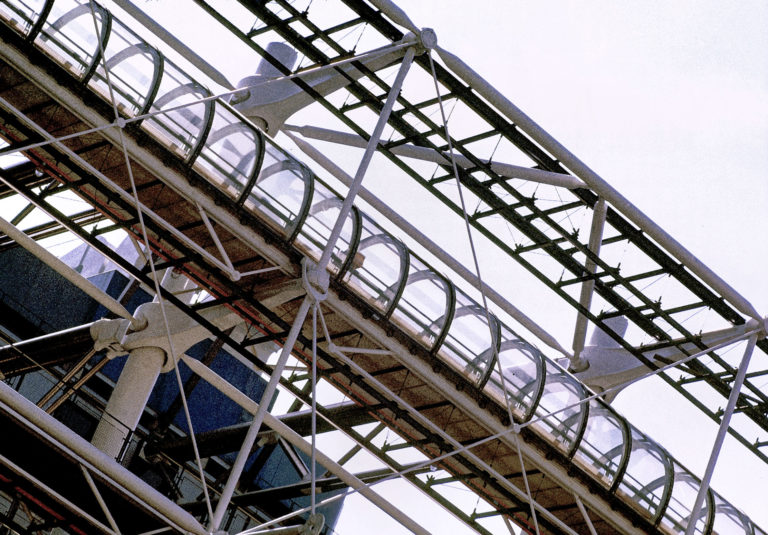 Yet another shot of the Pompidou museum.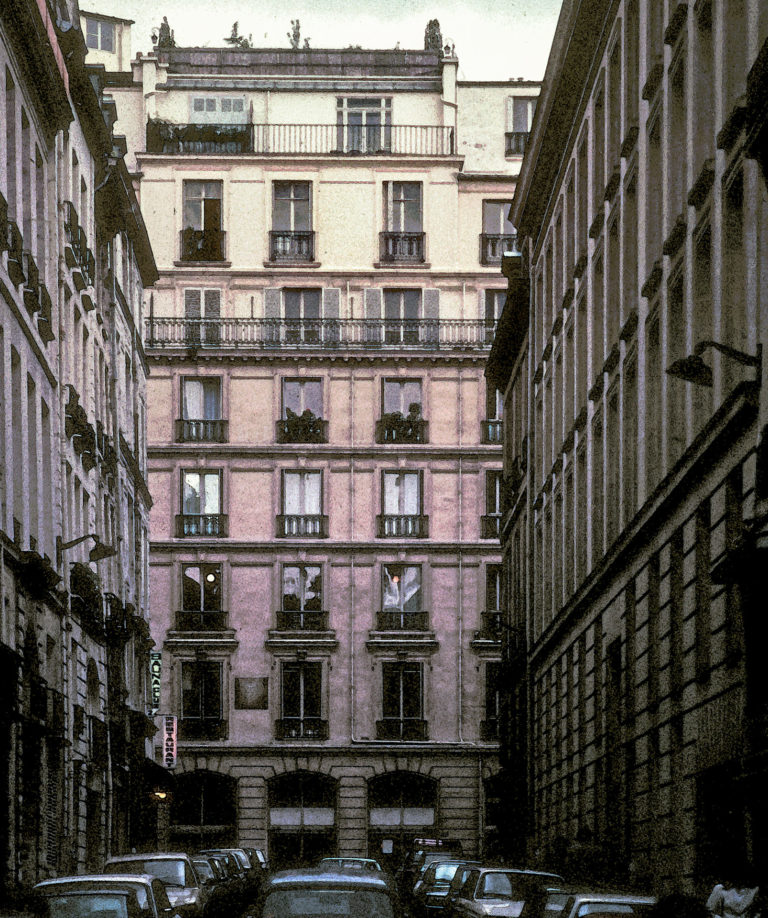 Narrow streets.  Lots of cars.