On the Road is a weekday feature spotlighting reader photo submissions.
From the exotic to the familiar, whether you're traveling or in your own backyard, we would love to see the world through your eyes.
Mike in Oly
In my wanderings about western Washington and other nearby areas I am always taking photos of the things I find. One of my favorites types of photos to create are what I call texturals, for lack of a better term. They are often macros, but not always. They highlight color, texture and/or pattern over scenery or narrative. I find them fascinating and beautiful. I hope you will to. Tonight's theme is metal, featuring the many ways nature acts on the metal man forges to create unique imagery.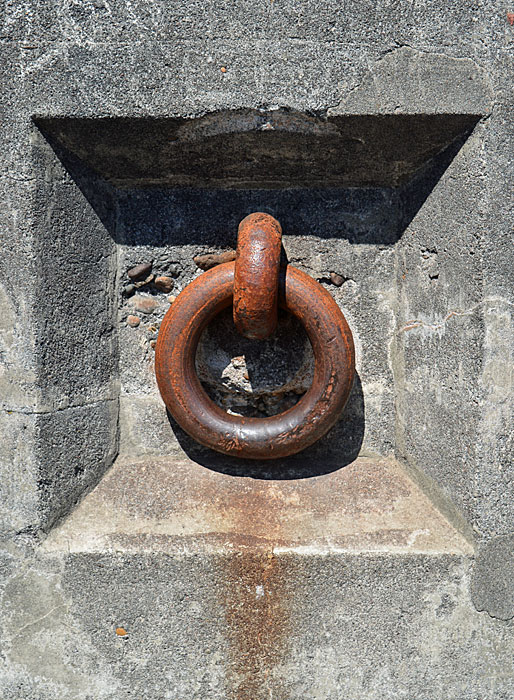 Olympia, WA
I am fascinated by rusting metal and old cement. This piece from an old fort on the WA coast is a work of art. Still solid and sturdy, with beautiful geometry.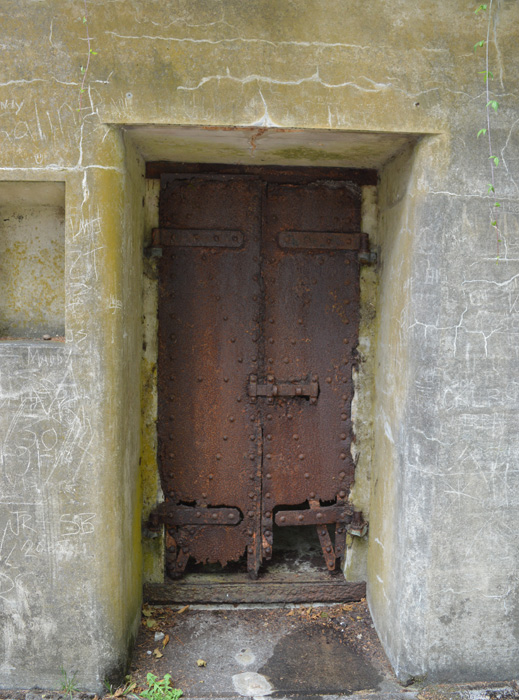 Olympia, WA
Metal oxidizes and deteriorates in the most interesting patterns. Add in paint slowly degrading and the shapes and patterns are endless.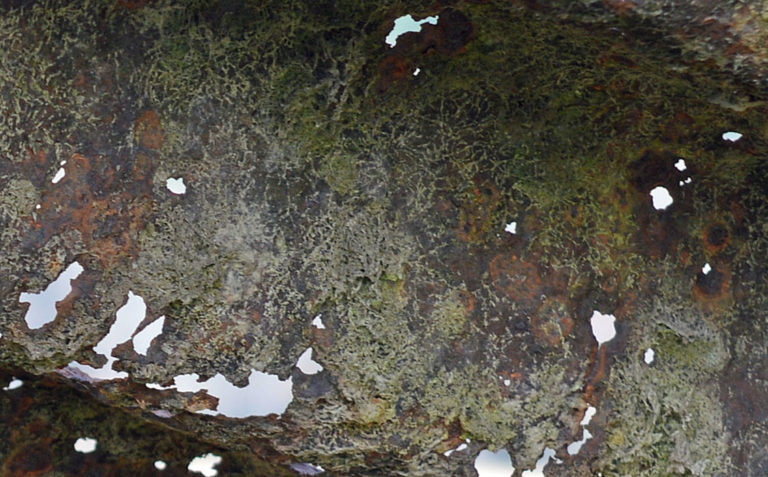 Along with rust, lichen and moss add their colors and textures to the patterns in progress.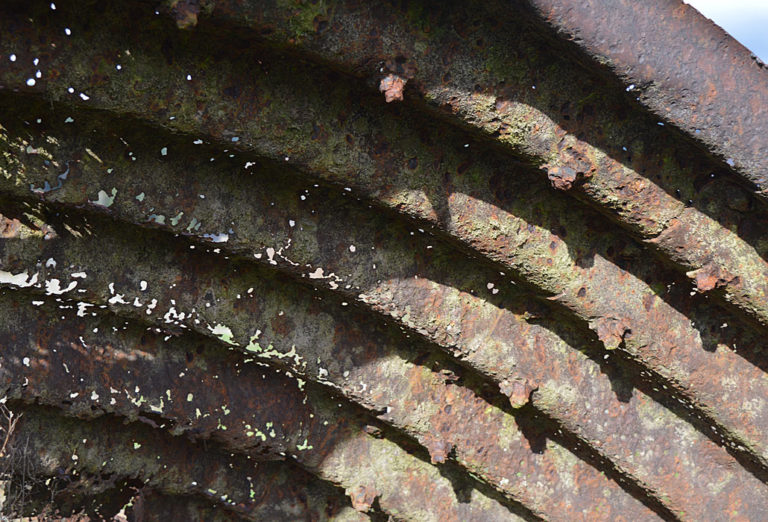 Olympia, WA
Light and shadow highlight textures and also create negative spaces to bring out pleasing patterns.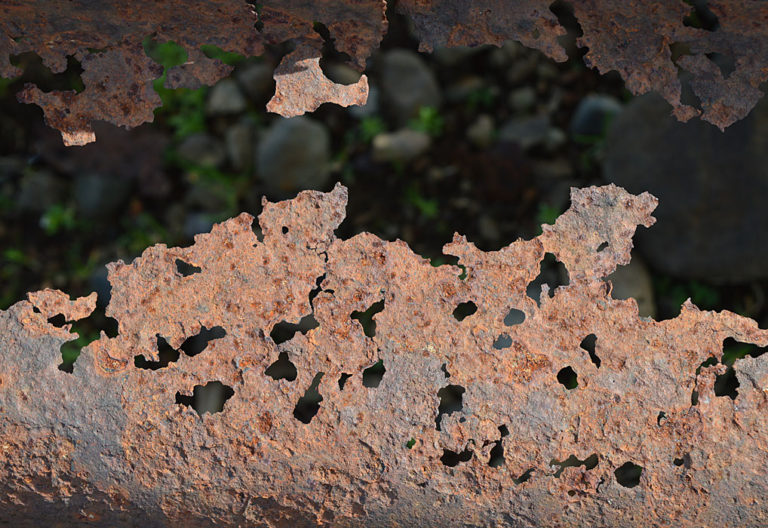 What once was so solid is delicate now, fragile, or so it appears.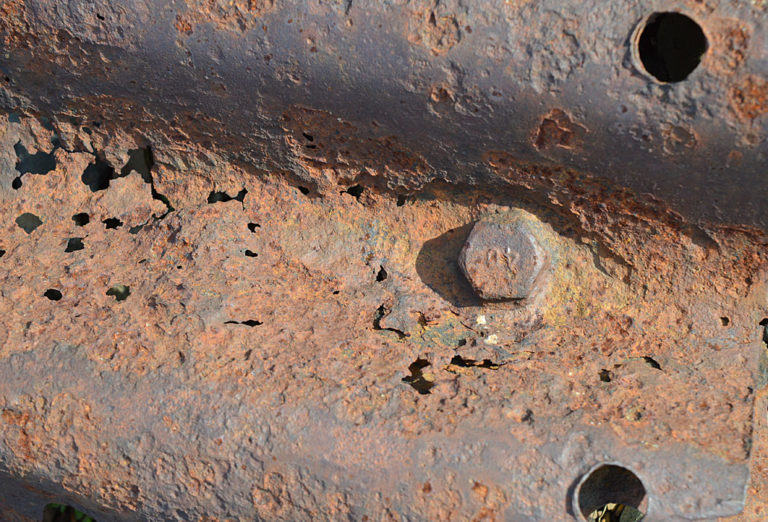 Metals that used to be separate slowly bleed into a single mass on a surface that might pass for Mars.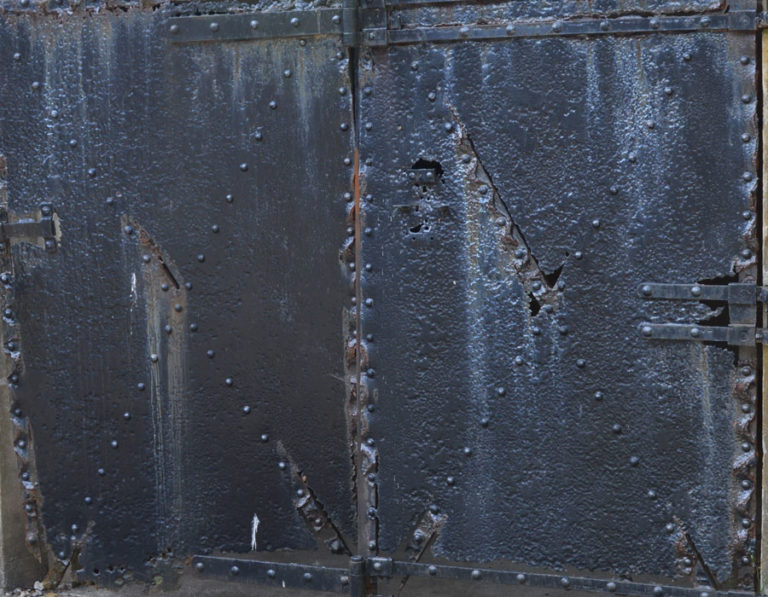 Olympia, WA
The need for its strength long past, the metal slowly fades.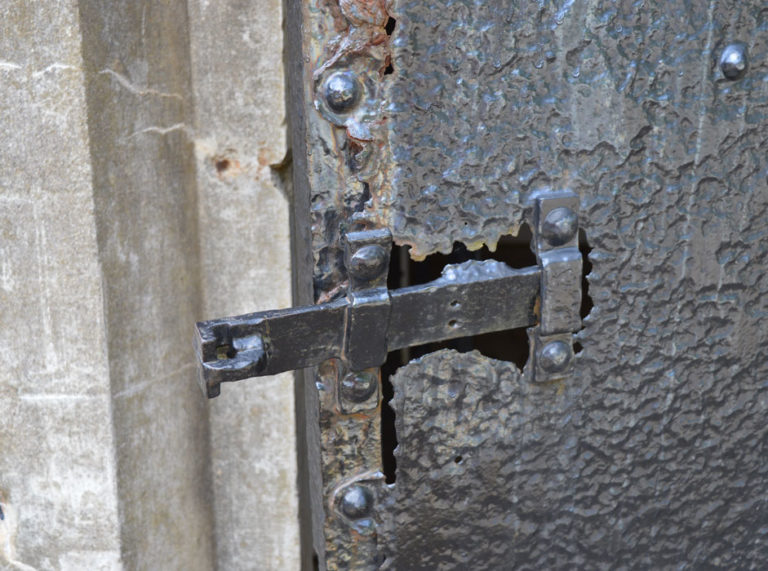 Olympia, WA
I love how all the different finishes come out with time and weather. This slick shine is a marked contrast t the roughness of rust.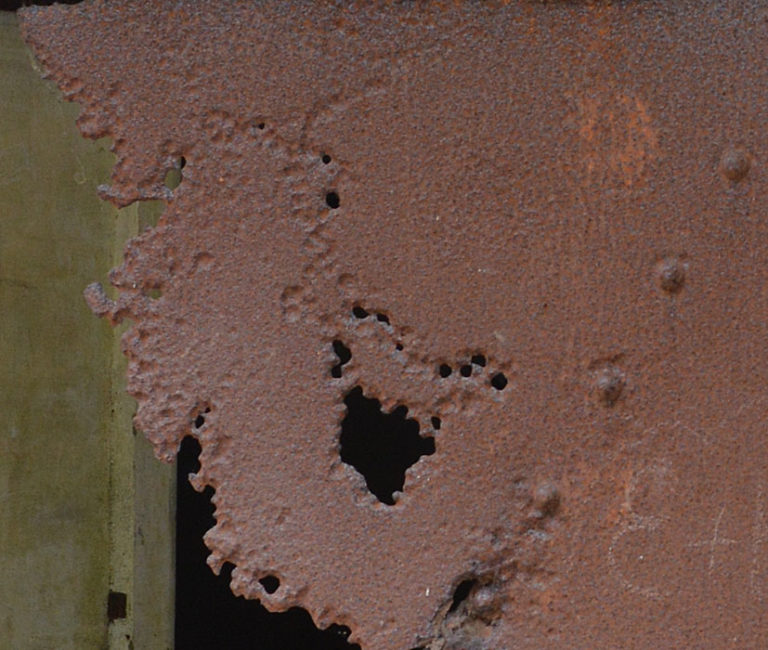 Olympia, WA
A patina of faded rivets and rust combine with negative space to make a lacework that pleases the eye.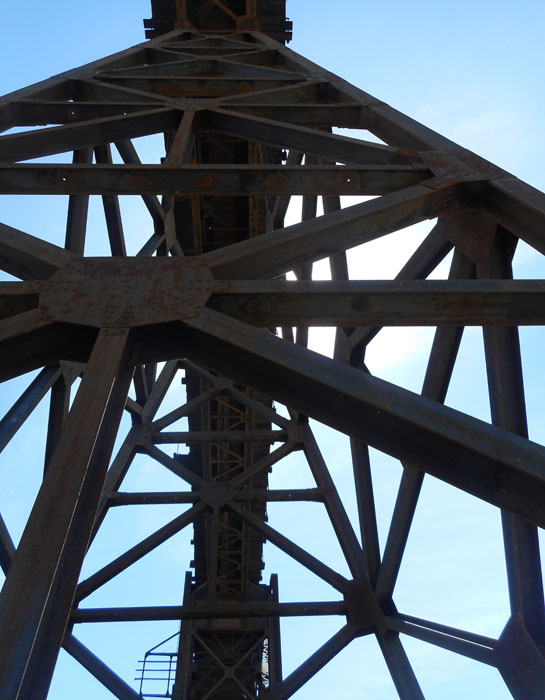 Olympia, WA
There's more to metallic beauty than decay. The stark angles and lines of this tower against the sky showcase the geometry and strength metal can bring. A fitting finish for this set.