On the Road is a weekday feature spotlighting reader photo submissions.
From the exotic to the familiar, whether you're traveling or in your own backyard, we would love to see the world through your eyes.
Lapassionara
Steve in Mendocino's photos of Paris have been lovely, and they are a balm for my troubled psyche in these dark days. I was in Paris fairly recently, in October, 2019 and January, 2020, exactly one year ago this week.
I have some photos of the post-fire Notre Dame that I thought jackals might find interesting. Otherwise, I tend to photo small street scenes, as the streets of Paris are a never-ending source of charm and amusement.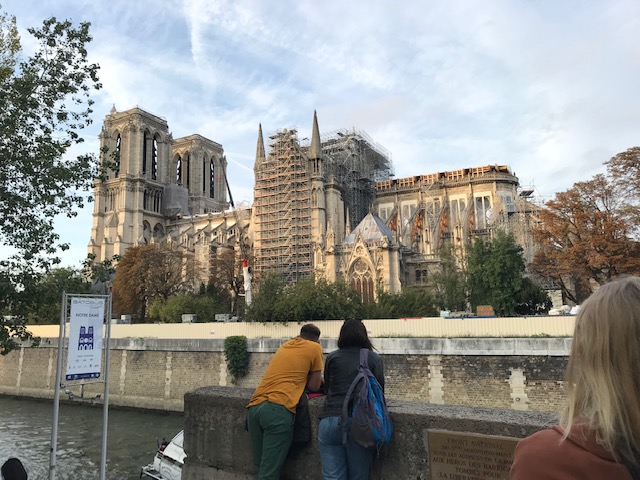 Notre Dame, with scaffolding
October 12, 2019
This photo shows that almost every stone of the cathedral has been buttressed with scaffolding in some way. This view from the left bank actually minimizes the shock of the damage. The saddest view, for me, is of the place in front of the cathedral, which was for a while completely closed off to pedestrians. This place is one of the essential "heartbeats" of the city. For it to be off limits is so heartbreaking.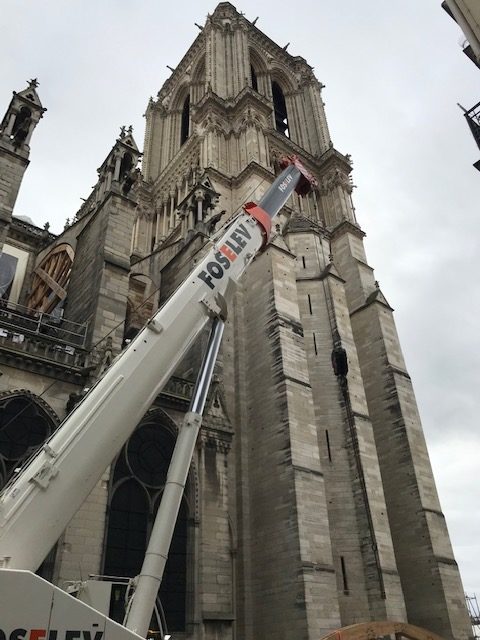 Paris
January 14, 2020
I took this while watching the cranes in action, lifting the burned debris into a truck. On the north side of the cathedral, someone has organized an exhibit of large photographs affixed the the construction fencing that keeps prying curiosity seekers from the job site. These photos provide a close-up of the damage and some explanation of the task faced to those working on the reconstruction. It is daunting, but progress is being made.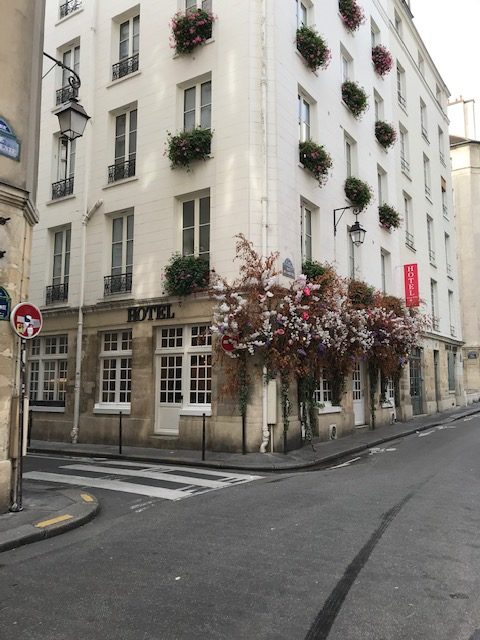 Street corner, Paris
October 28, 2019
This little hotel caught my eye, as it was festooned with flowers. There are other small establishments in Paris that make a point of adding a floral touch to their exterior. On one trip, I saw a restaurant in Paris with blooming wisteria climbing over its awning. There is one entire wall near the BHV that is a vertical garden, complete with hydrangea bushes.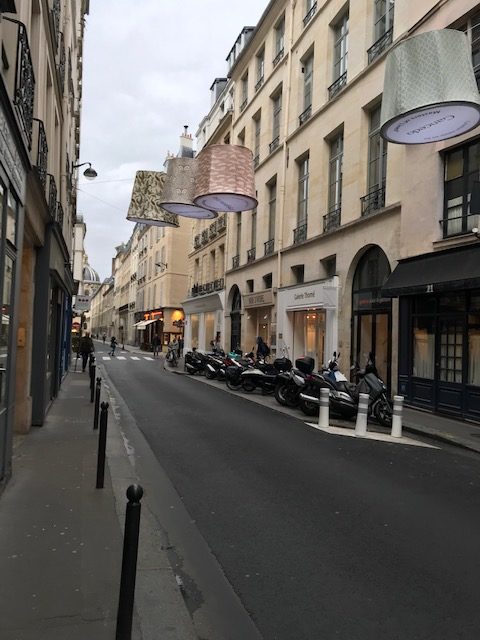 Paris
January 14, 2020
I started traveling to Paris in January in 2017. I planned the trip before the election, as I had a bad feeling about HRC's chances. I decided that I would give myself something to look forward to. This turned out to be such a good idea that I continued the practice, until, of course, this January. The trip in January 2020 was fun, although the Metro strike affected my daily excursions, and I tended to stay on foot and relatively close to my apartment. As my week was winding down, I began seeing big lampshades in the streets nearby, hanging in the air. This was to celebrate a "Decor Expo." Or so I think.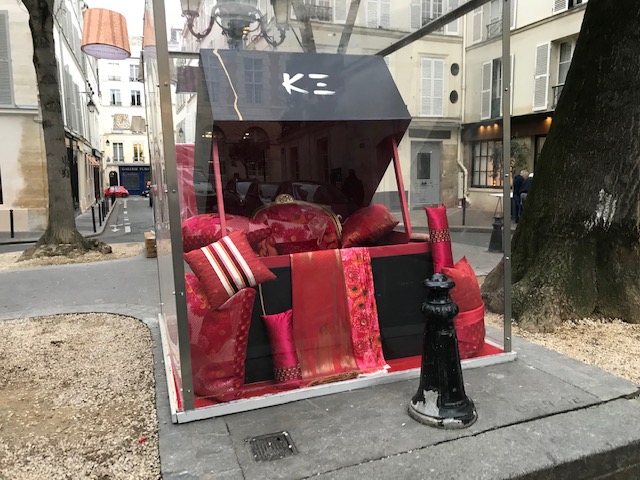 Paris
January 14, 2020
In addition to the lampshades, some entrepreneurs arranged furniture and the like in small tableaux, enclosed in lucite boxes. Who needs a convention hall, when the streets of Paris are available.