On the Road is a weekday feature spotlighting reader photo submissions.
From the exotic to the familiar, whether you're traveling or in your own backyard, we would love to see the world through your eyes.
We'll be in Venice for a couple of weeks.  Enjoy!
randy khan
My wife and I went on a glass trip to Venice in 2015.  (I guess I'll find out soon enough if any of the other people on the trip are fellow jackals.)   Venice, particularly the island of Murano, has a centuries-long history of glassmaking, and there are lots of fabulous artists there today as well.  There will be a fair amount of glass, but except for one day I promise other things as well, including two excursions outside of Venice that were real highlights of the trip.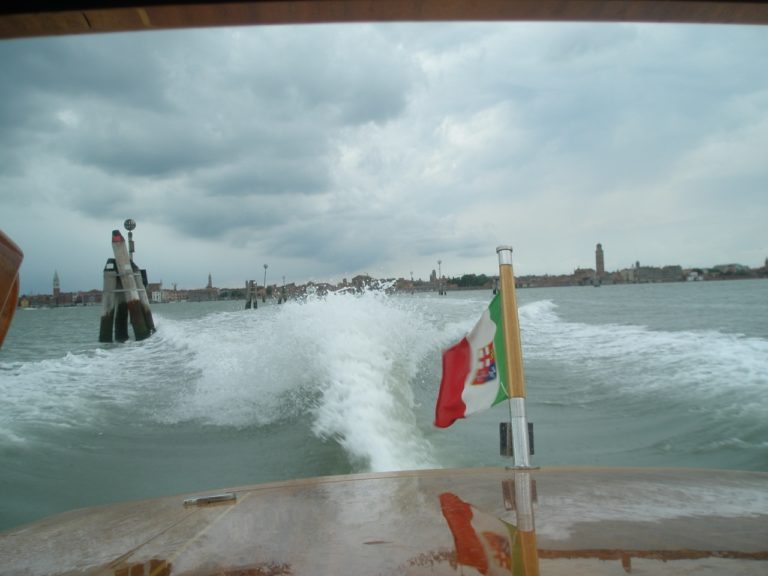 Venice, Italy
May 21, 2015
Welcome to Venice!  You arrive by boat or, in our case, by plane then car then boat.  We started the trip on Murano, and then moved to Venice proper later.  So the first slides are from Murano.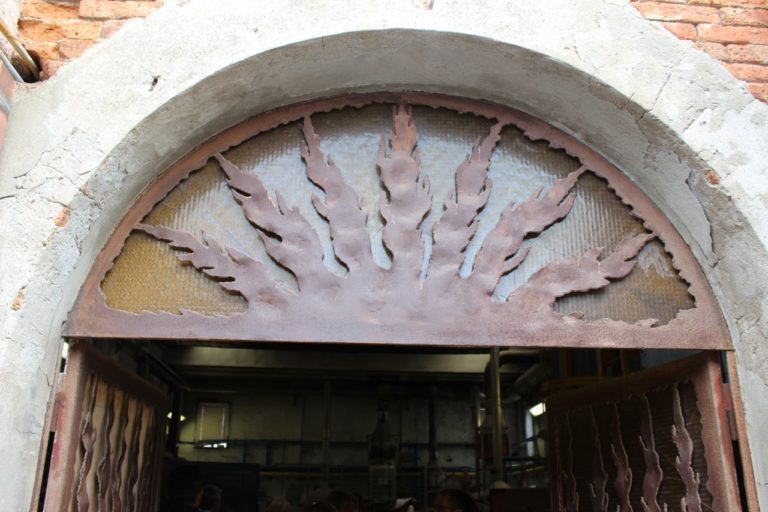 Murano, Venice, Italy
May 21, 2015
This is just a nice entrance to one of the glassmaking studios.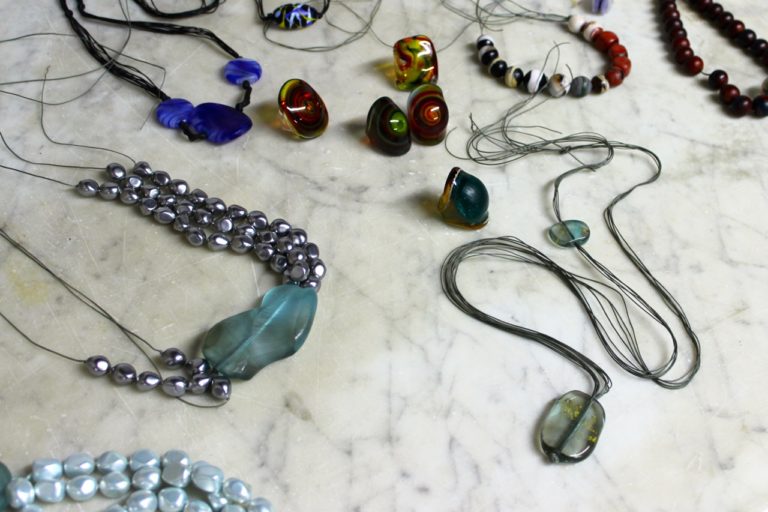 Murano, Venice, Italy
May 15, 2015
A good rule of thumb is that, except for the famous glassmaking houses like Venini, most of the good work on Murano is tucked away in studios in nondescript buildings or up the stairs on the second floor.  This is some pretty nice glass jewelry, from a studio with no obvious markings outside.  Luckily, the people who organized the trip knew where to look.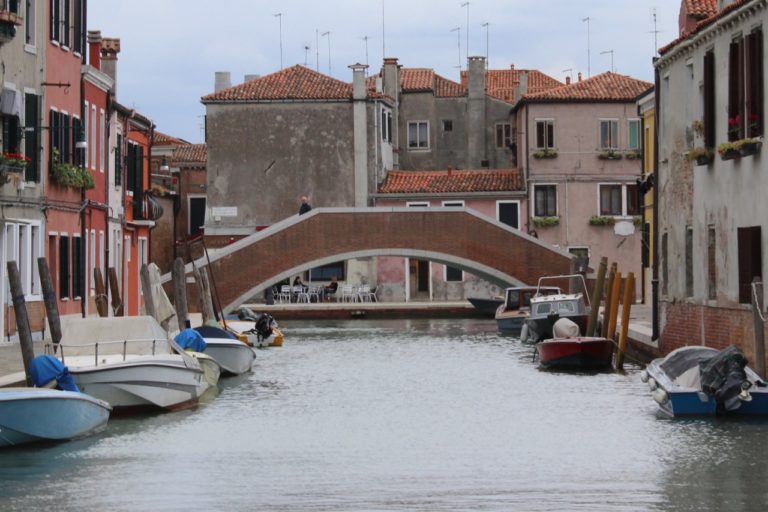 Murano, Venice, Italy
May 21, 2015
There are more than 400 bridges in Venice (although I'm not sure whether that count is just the main island or everywhere.  The canals are the streets of the city, and they let you get from one side to another without swimming (and as a general rule you wouldn't want to swim in the canals).  Some are really lovely, some are just functional.  This one is sort of in between.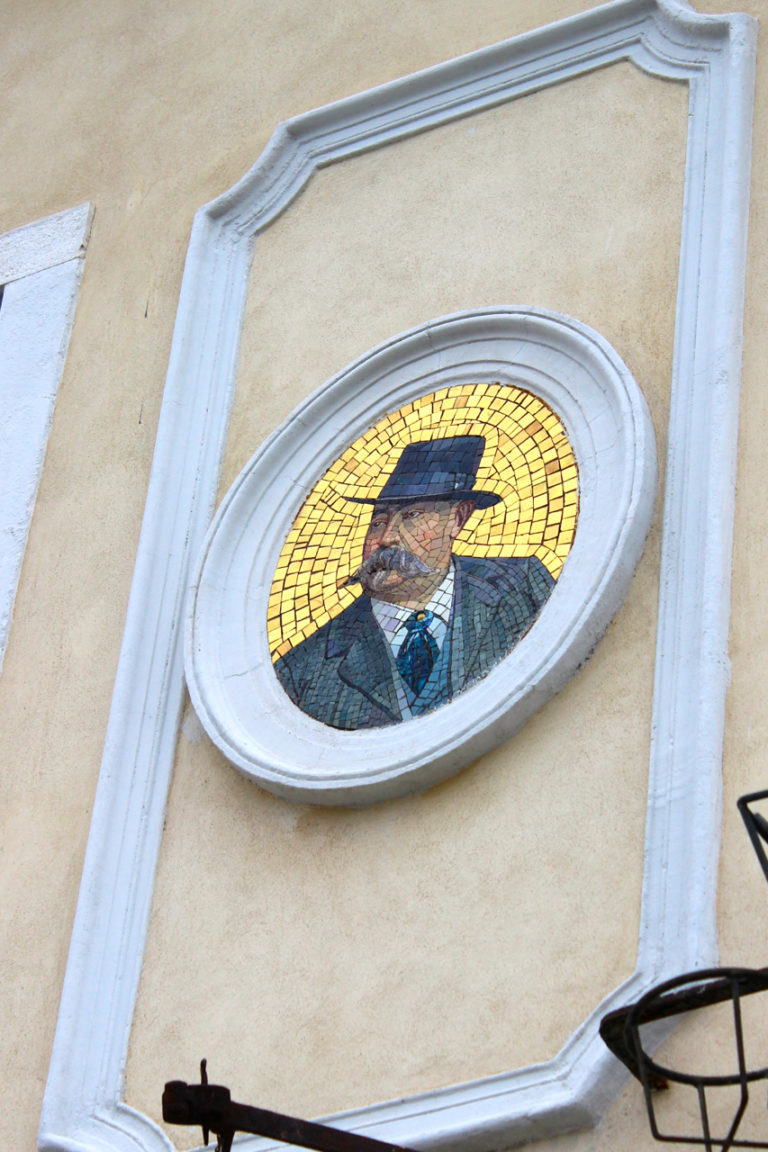 Murano, Venice, Italy
May 21, 2015
A lovely mosaic on the side of a building in Murano.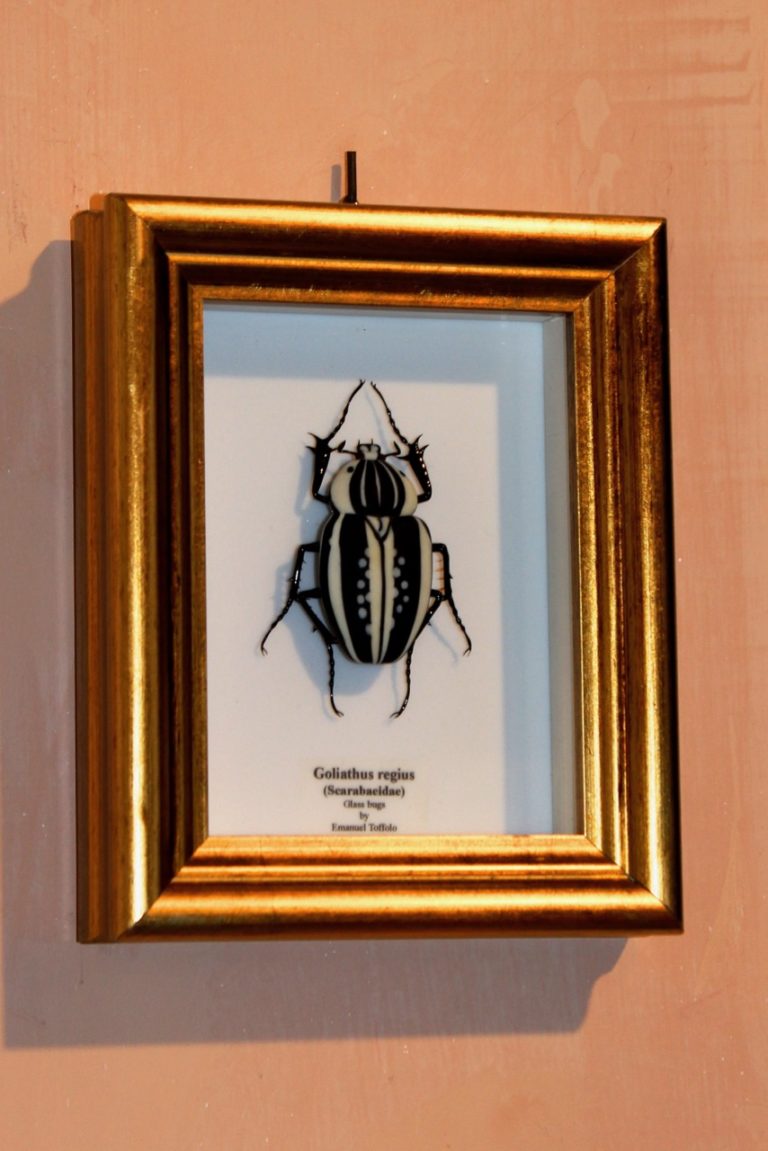 Murano, Venice, Italy
May 22, 2015
This is a glass bug inside the showroom/studio of Cesare Toffolo.  It was made by a process called flameworking.  Flameworkers work sitting down at a torch, using glass rods and really simple tools – things like tweezers and picks – and their hands to manipulate the glass.  It's a really delicate and detailed process at the highest levels.  Toffolo is a real master of this art.  (I have a glass artist friend who would think she'd died and gone to heaven if she had one of his insects.)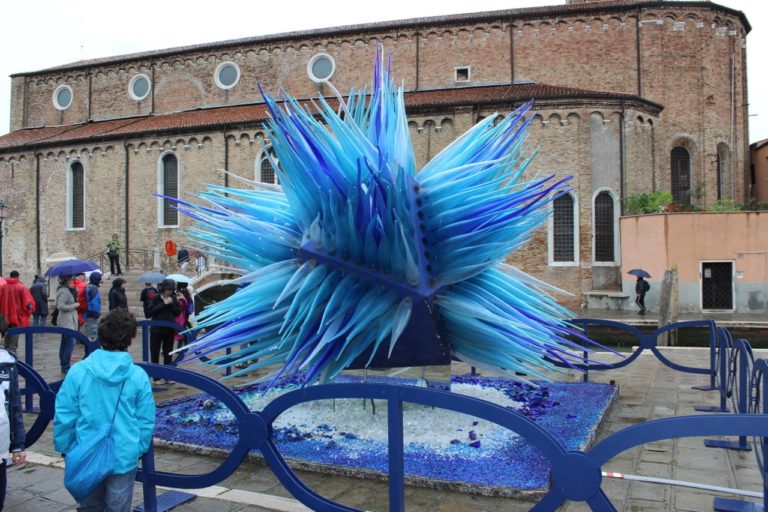 Murano, Venice, Italy
May 22, 2015
There is almost no outdoor glass sculpture on Murano.  This piece is by far the most prominent, kind of at the intersection of the two main canals and, more important, right in front of Da Lele, a glassblower hangout restaurant.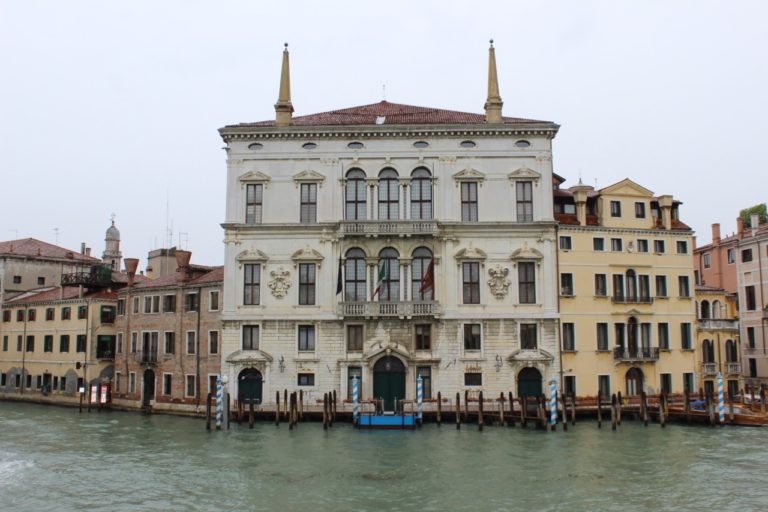 Venice, Italy
May 23, 2015
And here's a good view of the facades of some houses on the Grand Canal in Venice, if memory serves me correctly.  (There's too much water for it to be Murano.)  It's kind of weird, at first, to see doors fronting on the water, but that's the way things are because the canals really are the streets.  This is not to say that there aren't buildings that are built with their main facades on the land side – there are a lot, but particularly along the Grand Canal this is what you see.