On the Road is a weekday feature spotlighting reader photo submissions.
From the exotic to the familiar, whether you're traveling or in your own backyard, we would love to see the world through your eyes.
Steve from Mendocino
In the course of tramping around Los Angeles looking for pictures, I occasionally focused on people. I've always been uncomfortable and self-conscious in that role, but I do enjoy living with the images I come back with. The ones I keep going back to are the ones that tell a story or ask a question. These are among my favorites.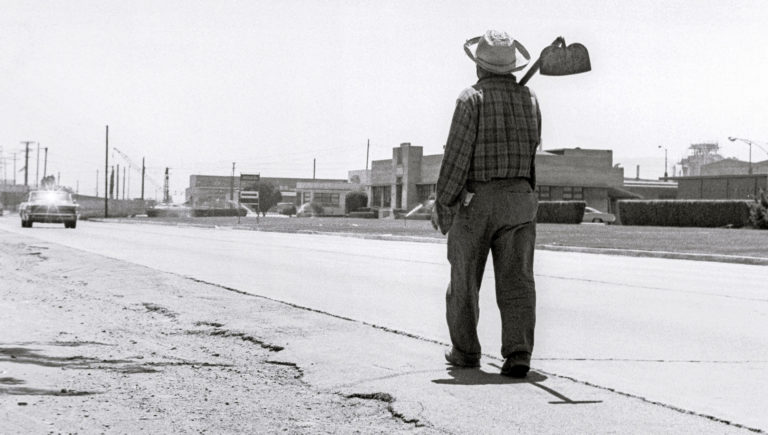 I came across this man with a hoe somewhere in the southeast part of the city – not an area I was familiar with. Walking down the street alone carrying a hoe seemed so anachronistic in the late 60's, and that sense was enhanced by the lack of sidewalk. The only areas I knew always had sidewalks, and this just seemed strangely rural for the city.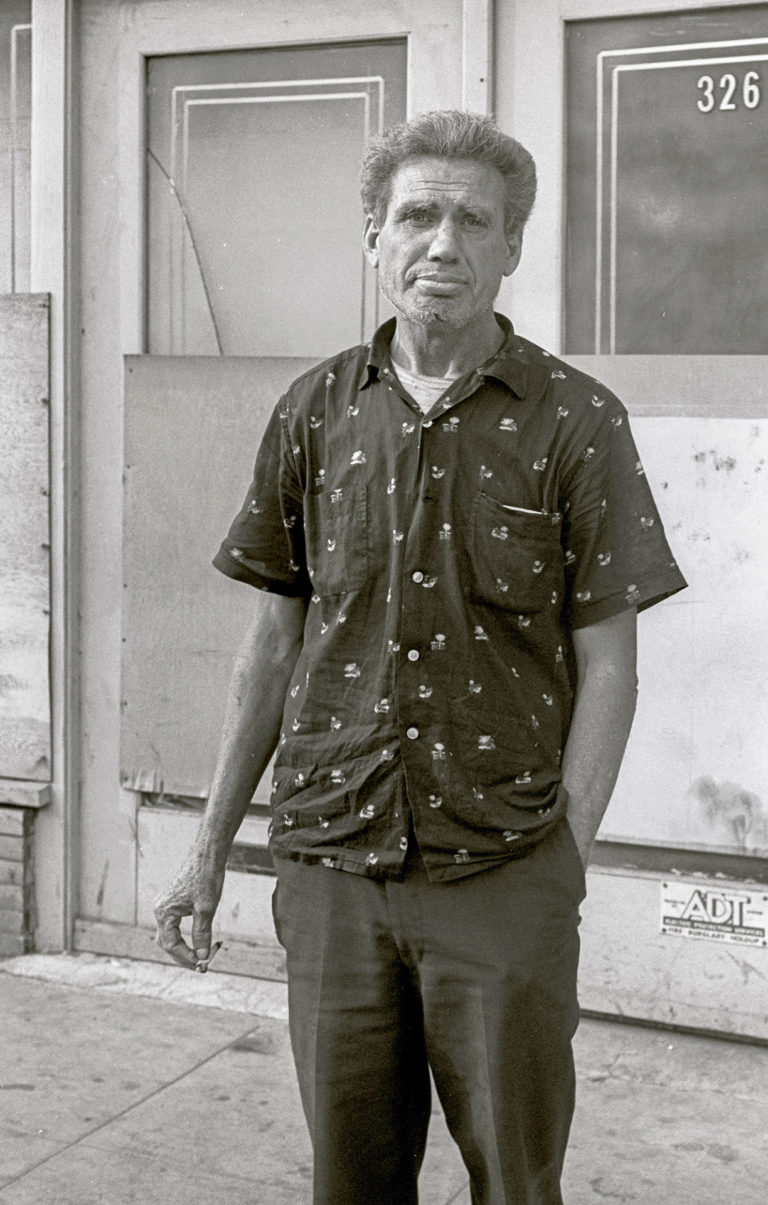 The one morning I decided to shoot skid row, this gentleman adopted me and provided informal security as I wandered around. We never exchanged names or any information about one another, but he was welcome company. Seeing him here brings me a sense of warmth and appreciation.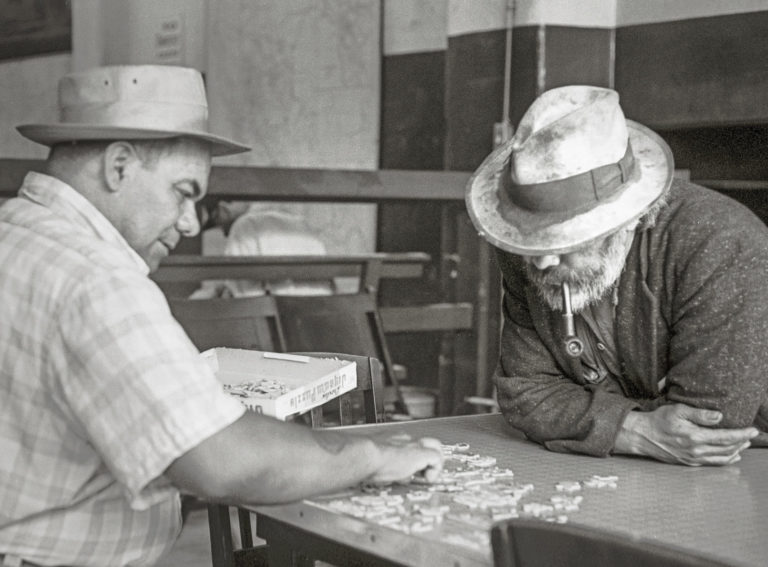 I found these two in a homeless shelter downtown. It seems timeless, the sort of modest pastime between two people that you could find anywhere in the world.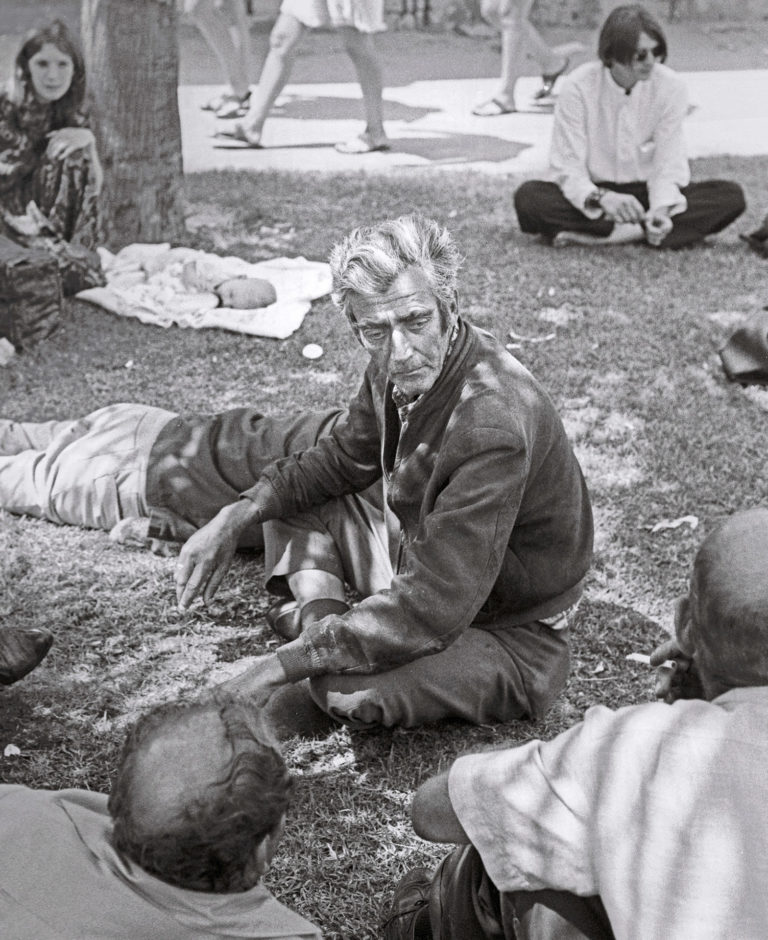 Reminds me of a Renoir or Manet, only… not.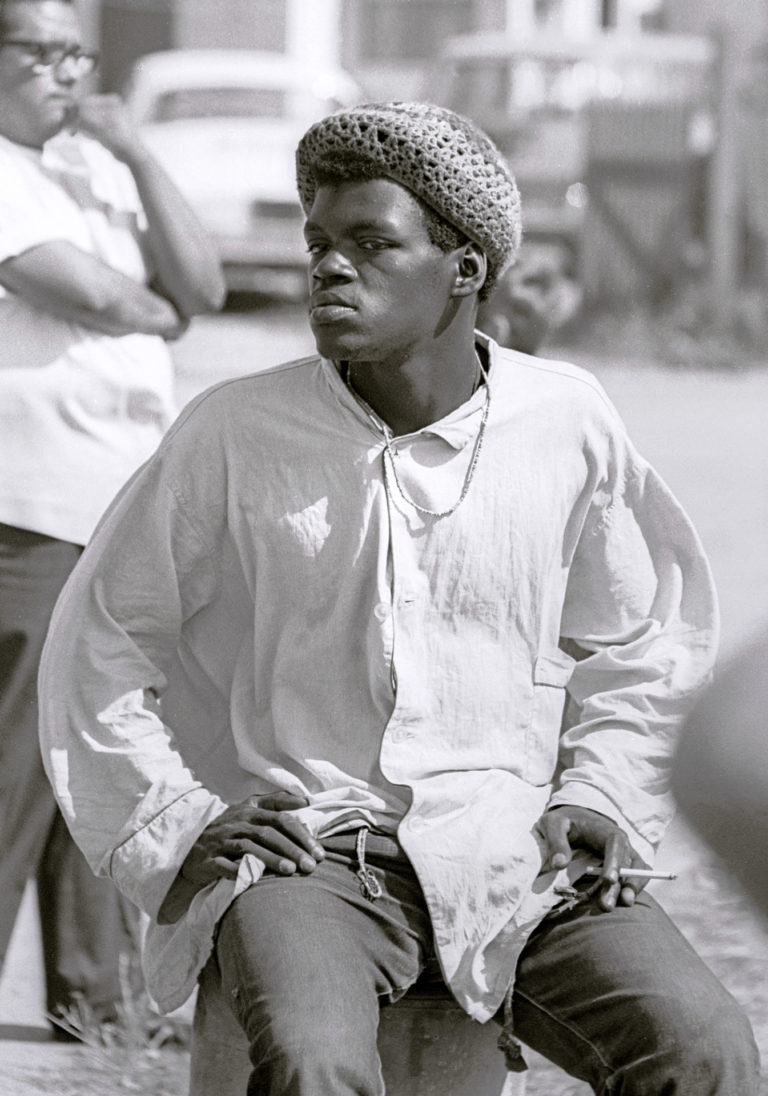 The individual in the upper left introduces intrigue and gets you thinking. There's not enough information about either to know what kind of person each is or what they're thinking, but it draws the viewer personally into the picture.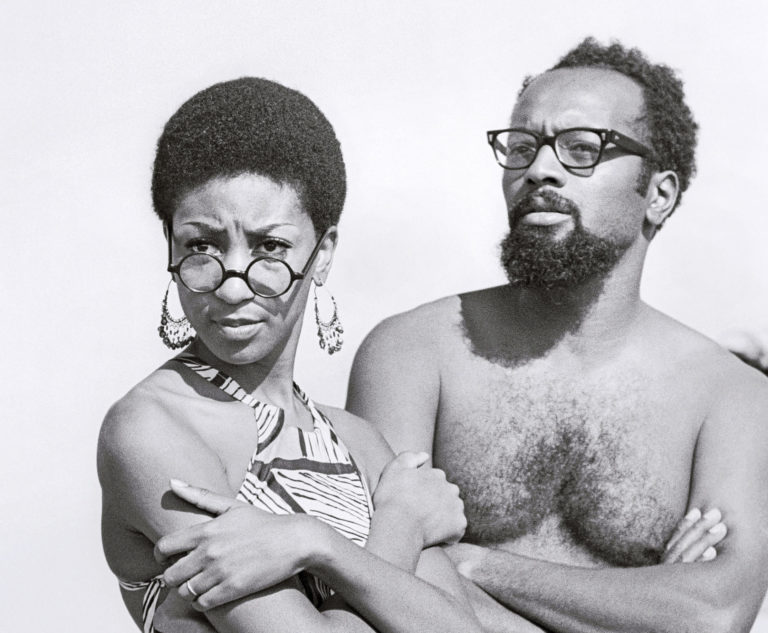 A handsome couple among the audience at a "Love In" at Venice beach. They radiate a sense of self and purpose.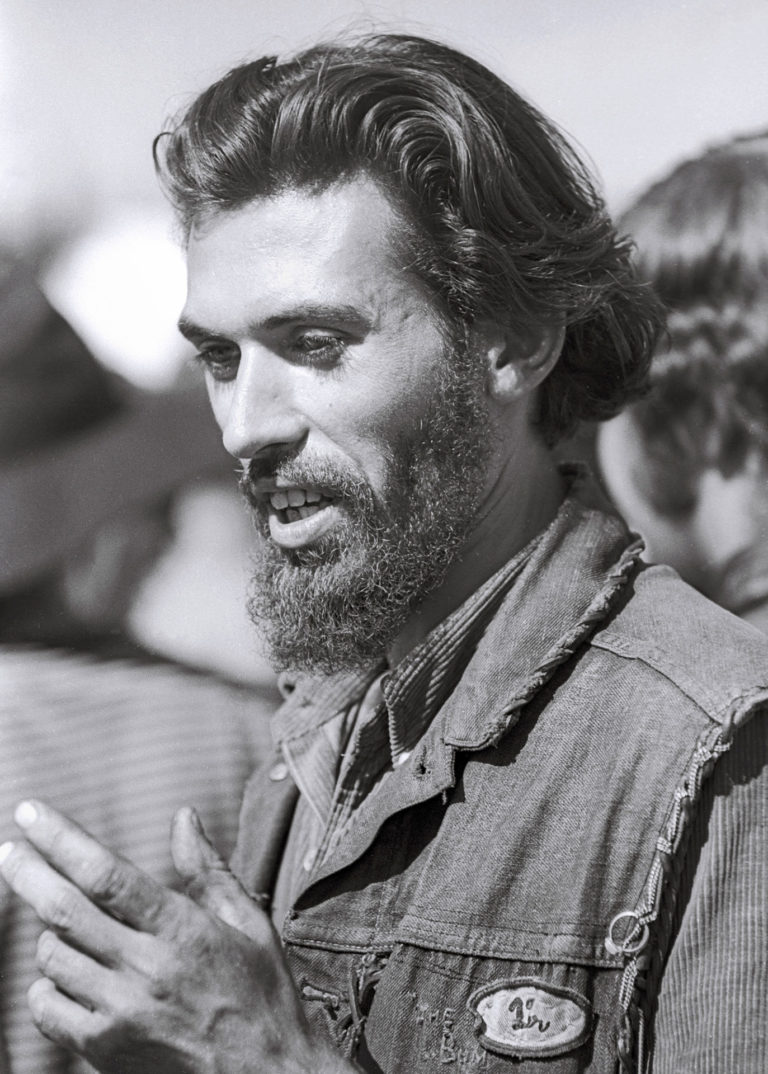 A biker at the same outdoor concert in Venice. I offered him and his buddies prints of the photos and they gave me the name of a bar where I could drop them with the bartender, which I did several days later.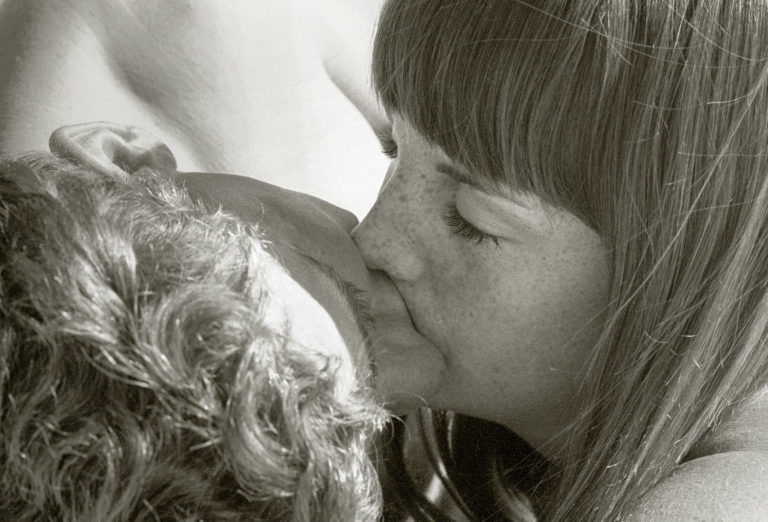 This last shot is a total cheat. In the first place, it's on the beach in San Diego, not Los Angeles. In the second place I knew both of these two from UCSD. They were not an item at the time I attended UCSD, but I ran into them when I was doing my San Diego assignment for Art Center. We decided to hang together for a bit, and this happened while we were at the beach. For me, the photo just feels so real and unfiltered.