On the Road is a weekday feature spotlighting reader photo submissions.
From the exotic to the familiar, whether you're traveling or in your own backyard, we would love to see the world through your eyes.
randy khan
Some more of the Vogalonga because it's fun, and national pavilions at the 2015 Venice Biennale.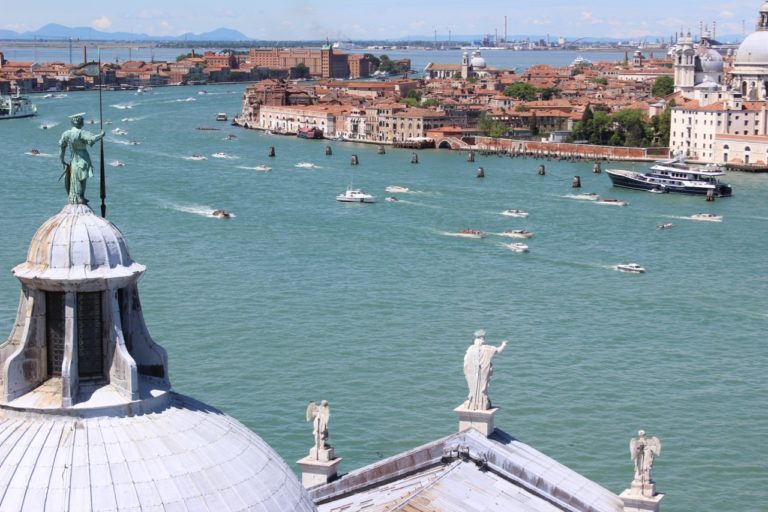 Venice, Italy
May 24, 2015
This is a view of the Grand Canal during the Vogalonga from the bell tower at San Giorgio Maggiore Church, on the island of the same name.  It gives you an idea of the size of the canal.  We occasionally saw cruise ships in the distance when we were eating breakfast.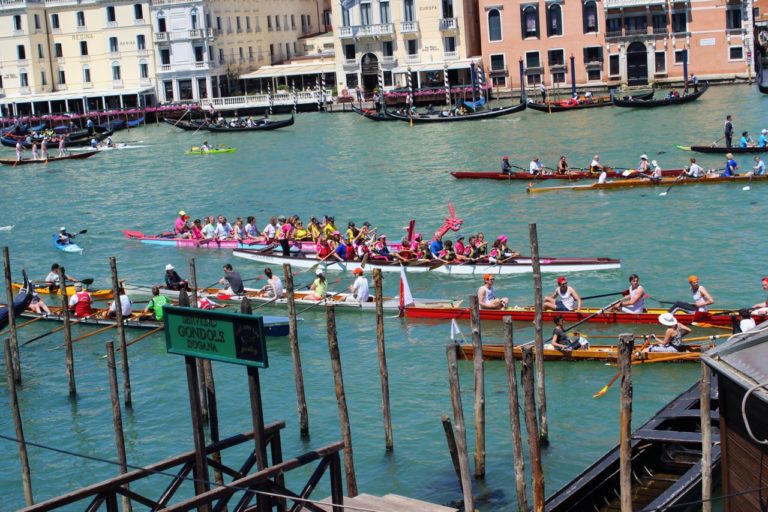 Venice, Italy
May 24, 2015
Back to the Vogalonga.  You can see how many different kinds of boats there are here.  I particularly like the one with the dragon head at the prow.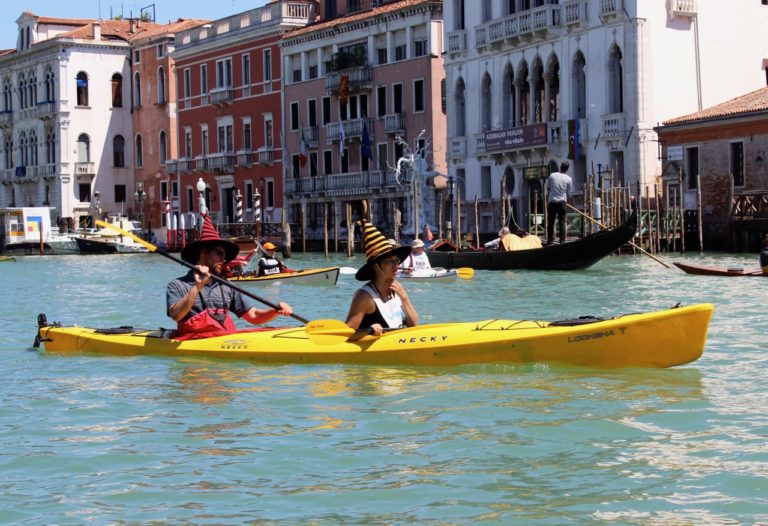 Venice, Italy
May 24, 2015
One more photo from the Vogalonga, with one of the wackier crews.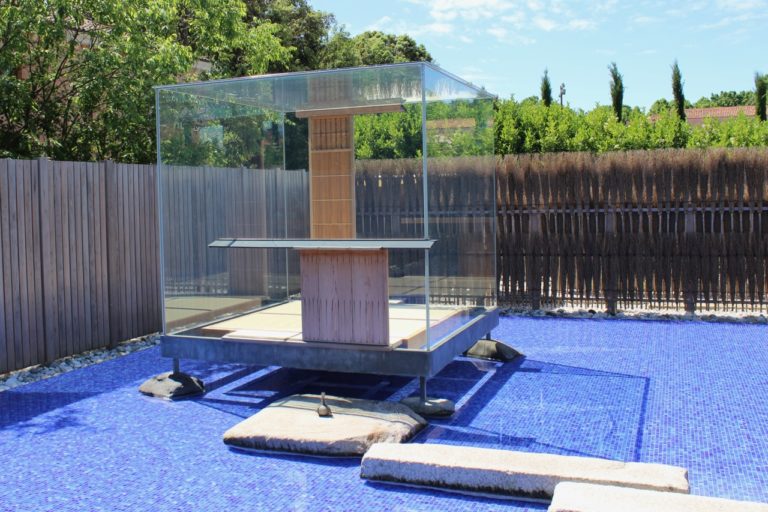 Venice, Italy
May 24, 2015
This is back on San Giorgio Maggiore.  It's outside the other glass museum in Venice, which focuses on more modern and contemporary glass.  This was an installation called Glass Tea House Mondrian, by a Japanese artist, Hiroshi Sugimoto.  It was installed originally for the 2011 Biennale, but was still there in 2015.  They actually did use it for tea ceremonies, but apparently it was very hot inside.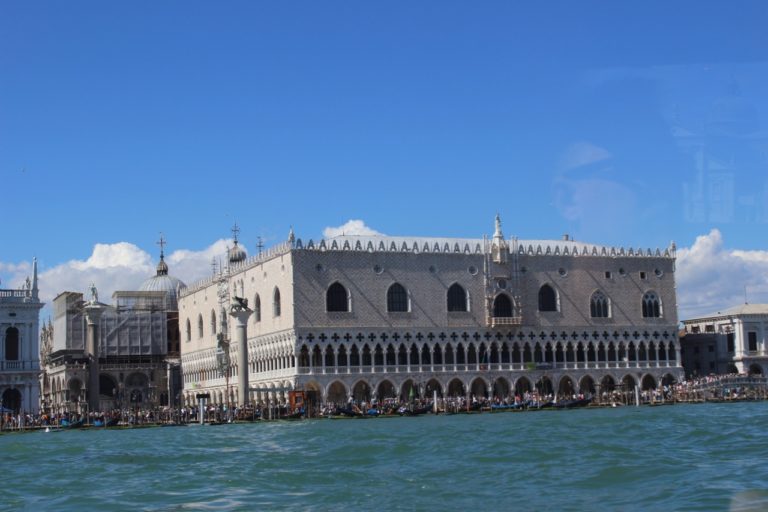 Venice, Italy
May 24, 2015
Speaking of the Biennale, we went to the national pavilions one afternoon.  I think I said this once before, but the Biennale has two parts – a big main exhibition, which is overwhelming, and national pavilions, which usually are devoted to one artist per country.  This photo was taken on the way to the national pavilions, and it's the Doge's Palace.  You also can see the huge crowd outside the palace, which seems to me to have been typical while we were there.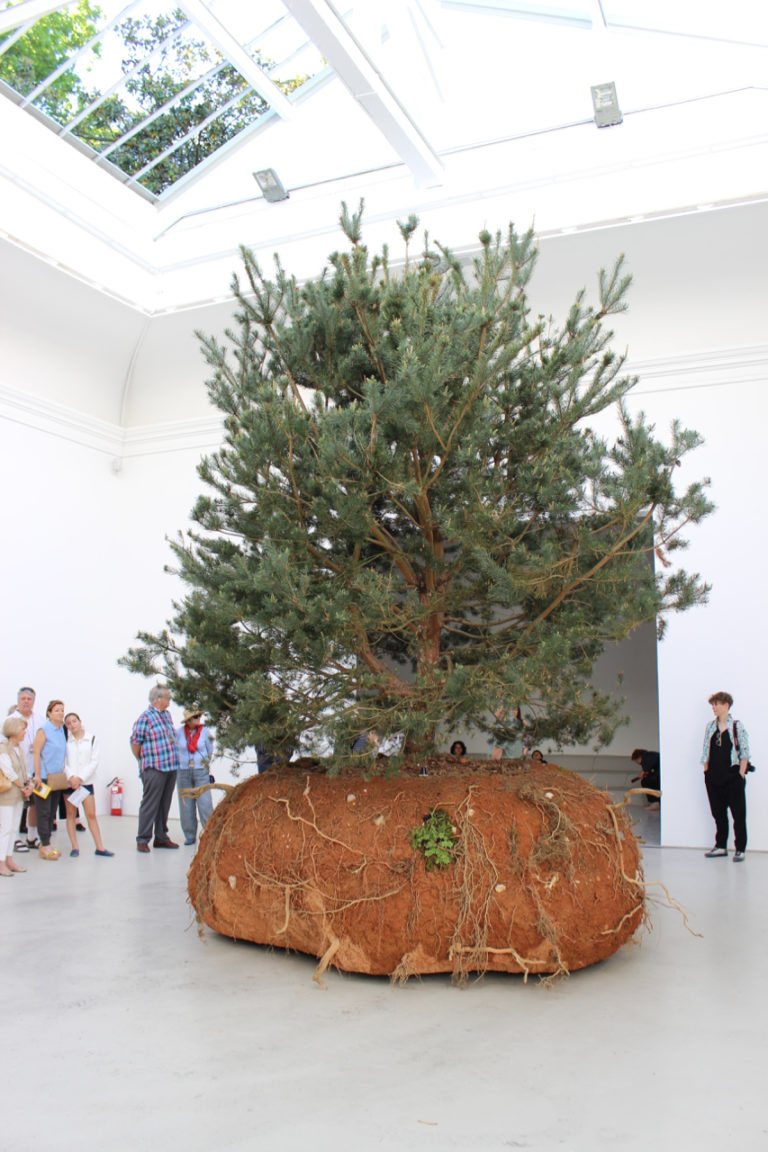 Venice, Italy
May 24, 2015
Now we're at the Biennale.  This photo is from the French pavilion, and the work consisted of three trees, one inside and two outside (this is the inside tree) and a sound installation.  It was a bit weird, but kind of peaceful.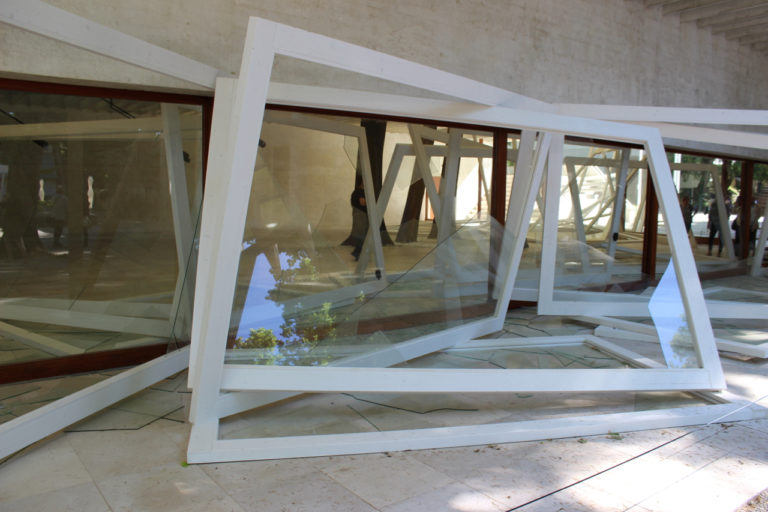 Venice, Italy
May 24, 2015
This is from the Nordic pavilion, which I think is shared by Norway, Sweden, and Finland, but was programmed by Norway in 2015.  This piece is called "Rapture," and it was intended, like the French piece, to include both sculpture and sound.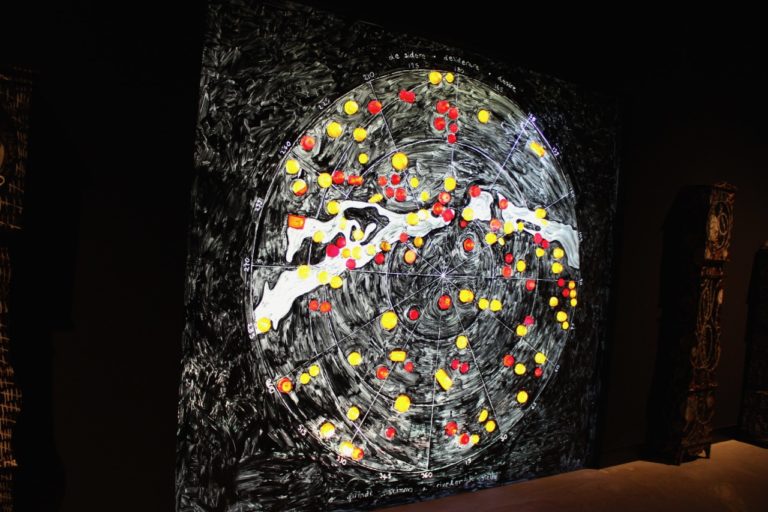 Venice, Italy
May 24, 2015
Finally, this is a piece from the Australian pavilion, by Fiona Hall.