On the Road is a weekday feature spotlighting reader photo submissions.
From the exotic to the familiar, whether you're traveling or in your own backyard, we would love to see the world through your eyes.
randy khan
This is our second side trip, to Aquileia, an important Roman town and a center of Christian religious life starting in the early 4th century C.E.  We mostly were there to see the mosaics, which were much different – and older than – the mosaics in Ravenna.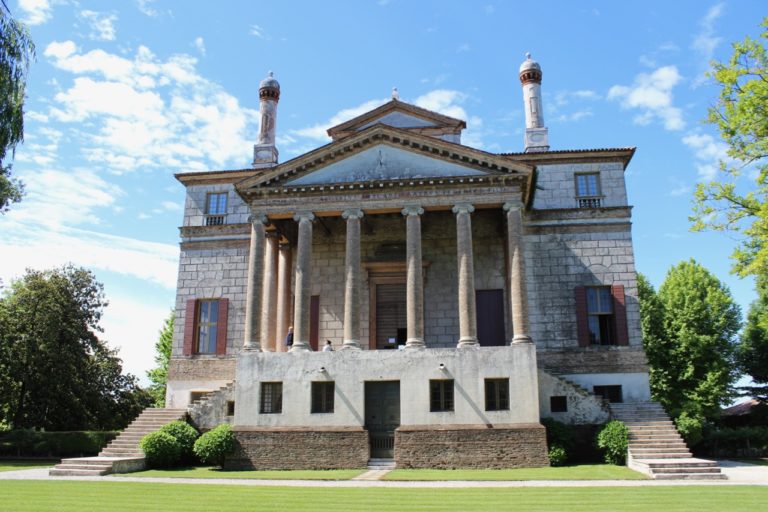 Mira, Italy
May 27, 2015
The first stop on the way to Aquileia was at a genuine Palladian villa.  It had all of the characteristics you'd expect, not just the windows but the porticos, columns, etc. – the whole deal.  It's officially called Villa Foscari, after the people who built it, but it's known as Villa Malcontenta.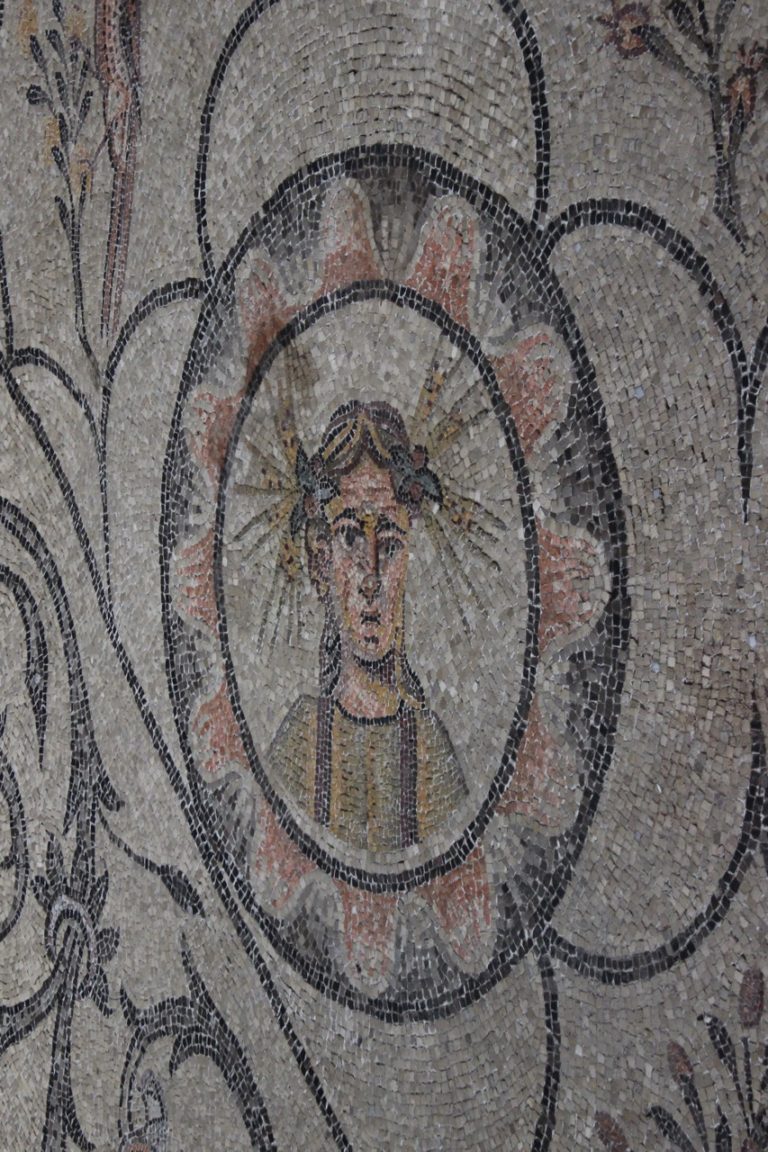 Aquileia, Italy
May 27, 2015
Once we got to Aquileia we went right to the basilica.  The mosaics date back to the 4th century and were lost for about 900 years because they were covered up in the 11th century.  When they removed the 11th century floor early in the 20th century, there they were.  They're marvelous and incredibly varied in subject matter.  Lots, like this one, are people.  I picked this one because I liked the expression and the foliage around his head.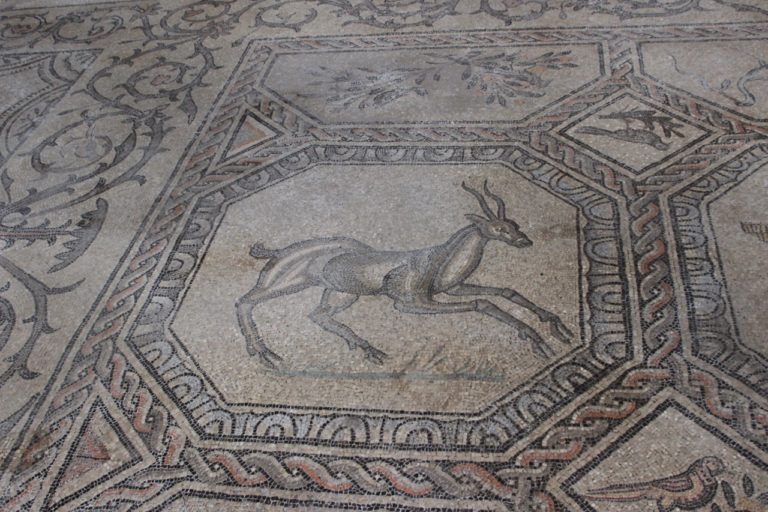 Aquileia, Italy
May 27, 2015
This probably is a deer or something related.  The pose is really lifelike, with wonderful implied motion.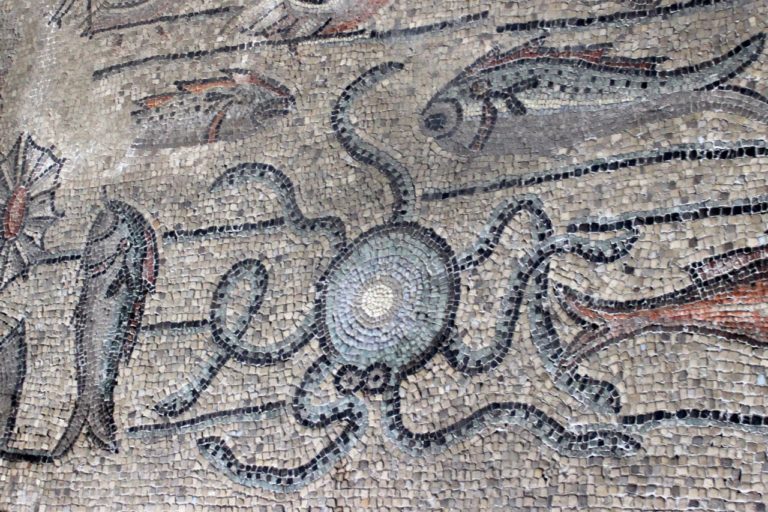 Aquileia, Italy
May 27, 2015
There's a whole section of the floor that's like a trip to the bottom of the ocean.  The fish are pretty realistic, but the octopus is like a caricature.  I especially liked the eyes.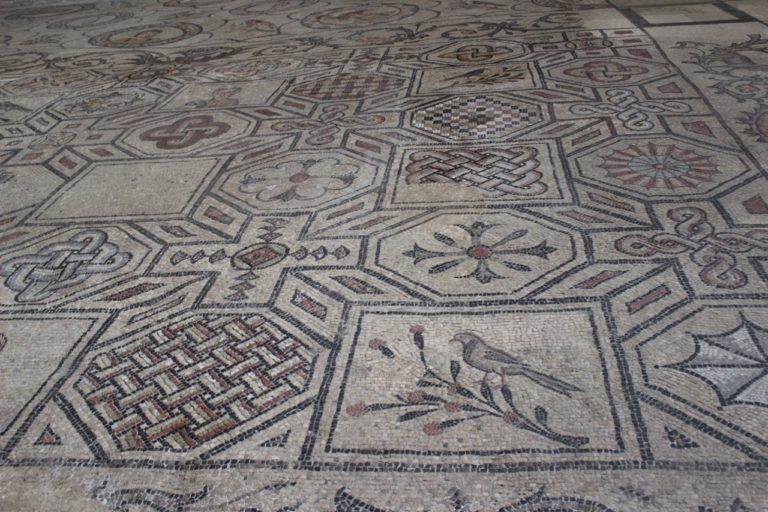 Aquileia, Italy
May 27, 2015
The basilica is connected to another building that dates to around the time Aquileia was founded in the 1st century C.E.  The next couple of photos are from that building.  I think this is one of the older parts of that building.  The mosaics there were pretty impressive, too, but stylistically different than the ones in the basilica.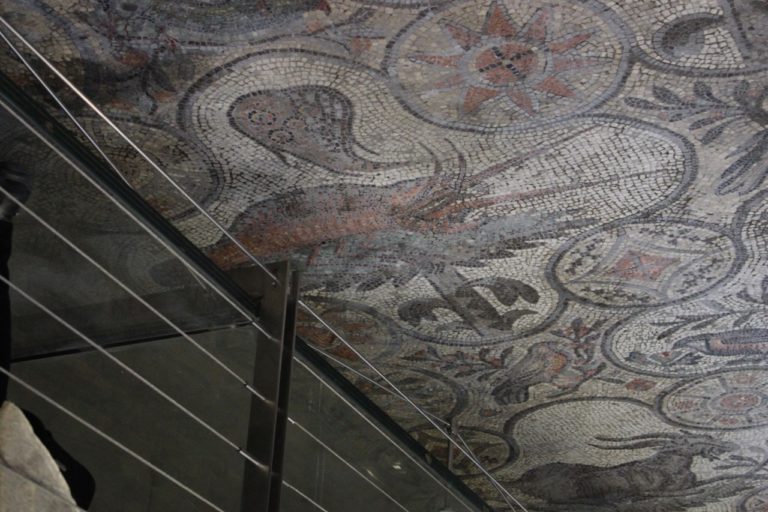 Aquileia, Italy
May 27, 2015
This photo is a little dark, but if you look you can see that it's a really fine lobster.  They liked their sea creatures.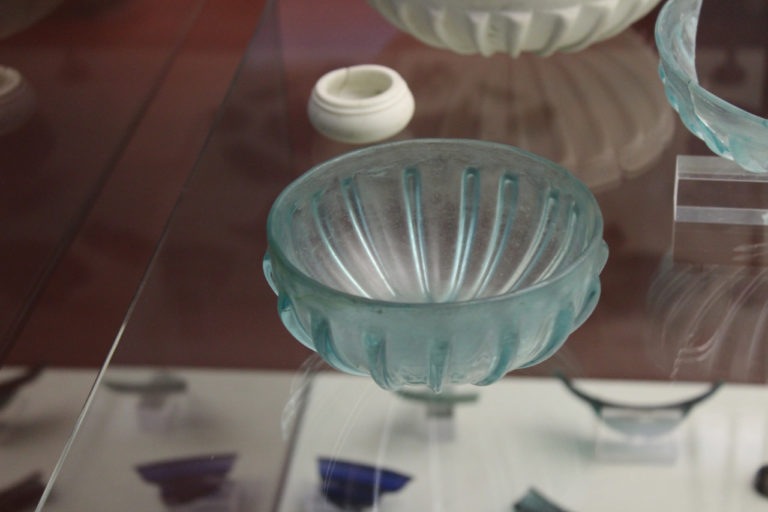 Aquileia, Italy
May 27, 2015
This and the next photo are from the museum in Aquileia.  They have a nice collection of Roman glass.  Although obviously a lot of the glass is in pieces or broken and repaired, there is some that survived intact.  This is a great example.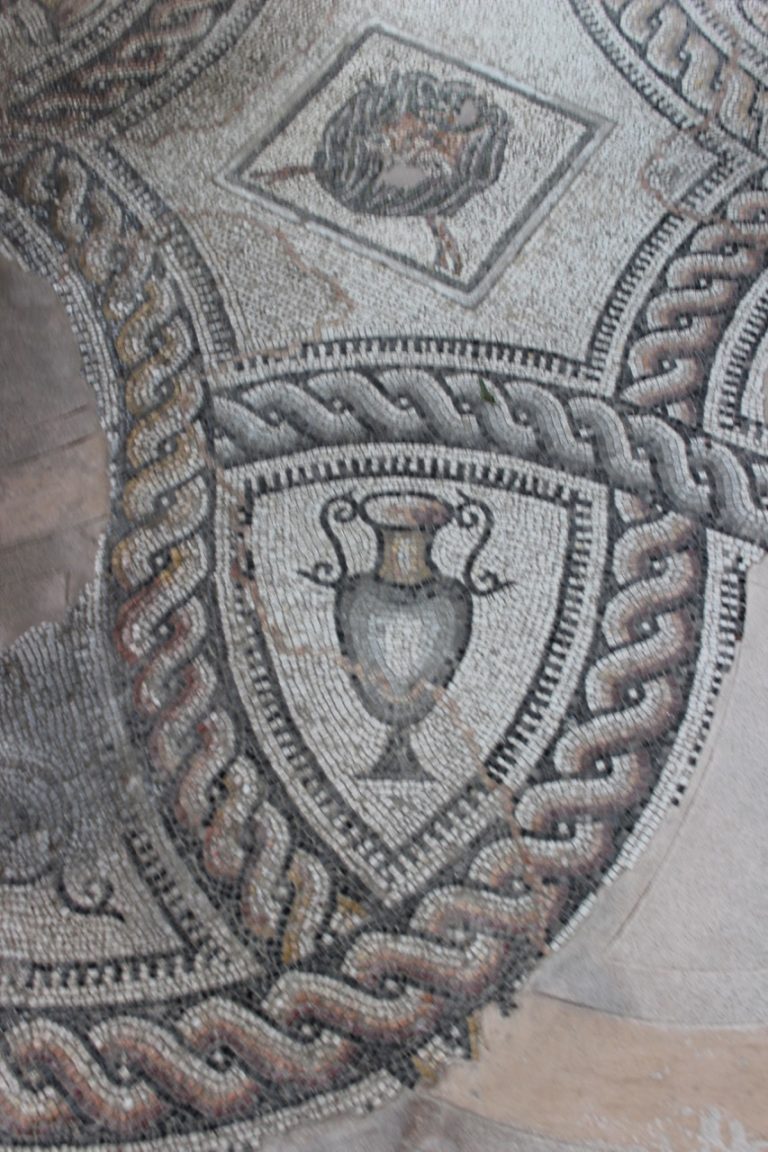 Aquileia, Italy
May 27, 2015
The museum has something like a back lot, filled with architectural fragments that have been found over the years.  This is a nice bit of a mosaic floor.  Aquileia was a very prosperous trading community, and so there were a lot of fine houses that would have been decorated lavishly.  This probably came from one of those.