On the Road is a weekday feature spotlighting reader photo submissions.
From the exotic to the familiar, whether you're traveling or in your own backyard, we would love to see the world through your eyes.
way2blue
While visiting friends in the summer of 2016, they mentioned that they'd recently bought land in Sicily and would be harvesting olives in October.  What?  Harvesting olives in October!  We flew to Catania to meet up with them in the village of Graniti. Night time when we picked up our rental car.  No GPS with the car or on our not-smart phones.  Plus roundabouts typically had a dozen signs pointing every which way, making for a few circuits around them to find the one we needed.  We slowly thrashed our way toward Graniti, and were finally flagged down by our friend mercifully standing in the middle of village road waving her arms.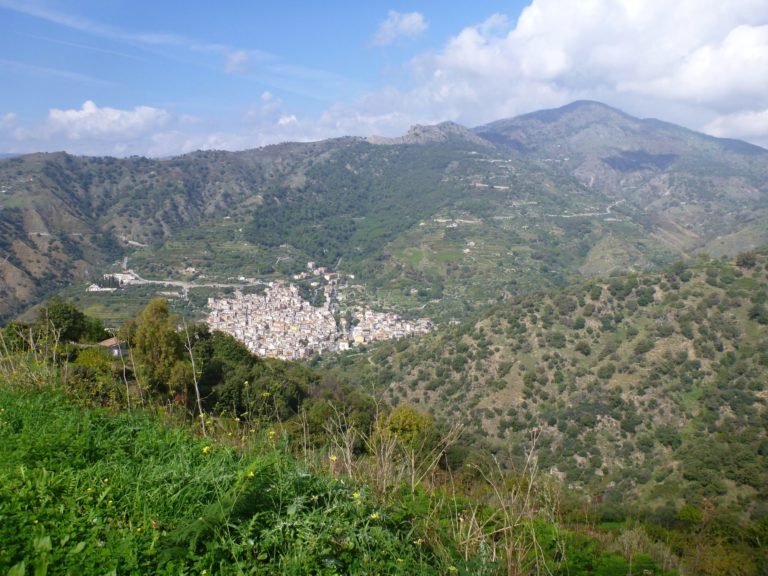 GRANITI, SICILY
The village of Graniti, Province of Messina, is nestled in a valley north of Catania.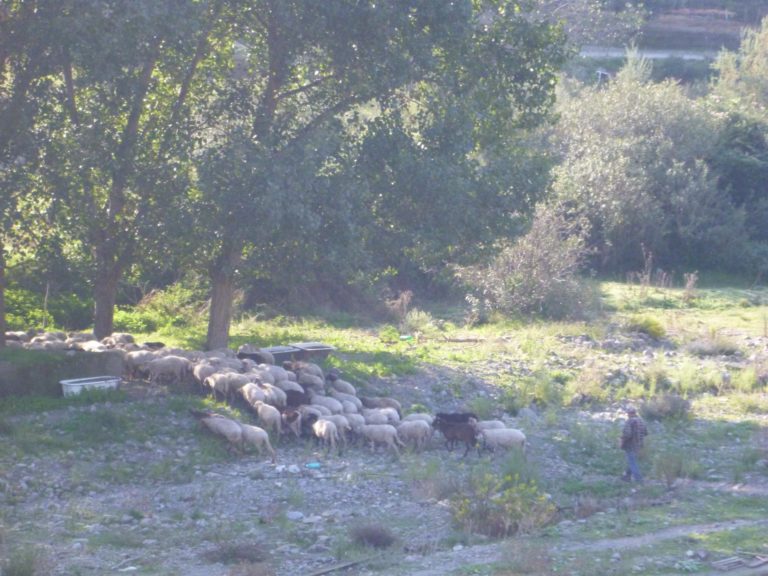 GRANITI, SICILY
Not the best photo, but the dry stream bed featured in a funeral procession for Vito Andolini's father—from the beginning of Godfather II—is just outside the village.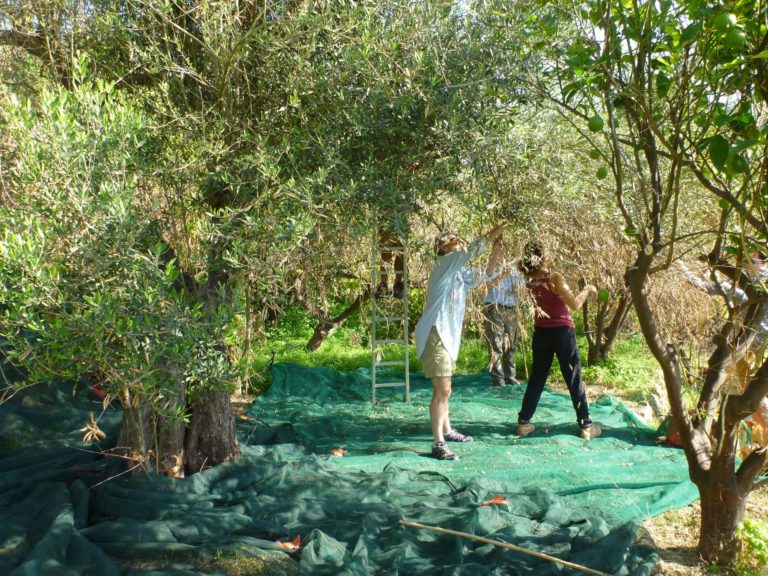 GRANITI, SICILY
Harvesting olives meant laying out nets and pulling olives down from the trees with long-handled rakes.  We were a fairly small, international group of volunteers.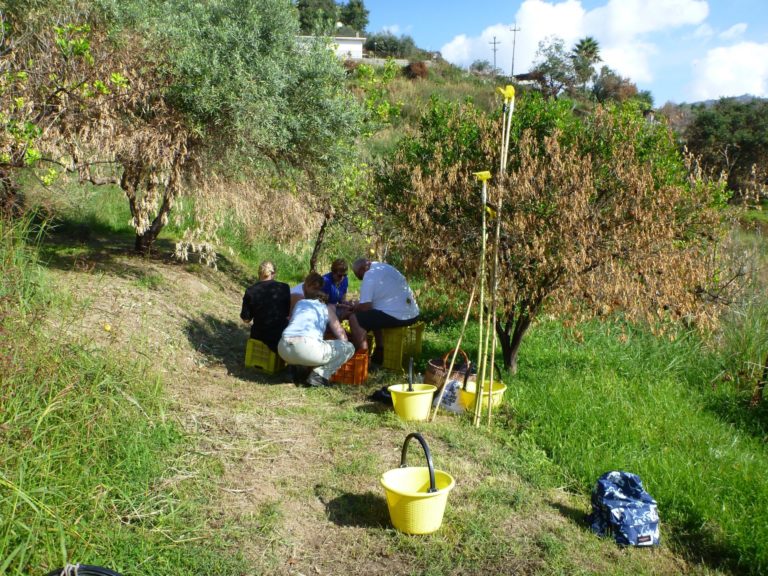 GRANITI, SICILY
The owners of the olive groves (friends of our friends) had bad luck with both a wildfire that came through their property and an insect infestation that damaged the olives.  We spent a fair amount of time culling the sparse olive harvest.  Note the fire damage to the trees.  Our last night featured a tasting of the oil pressed from the harvested olives.  Smokey alas.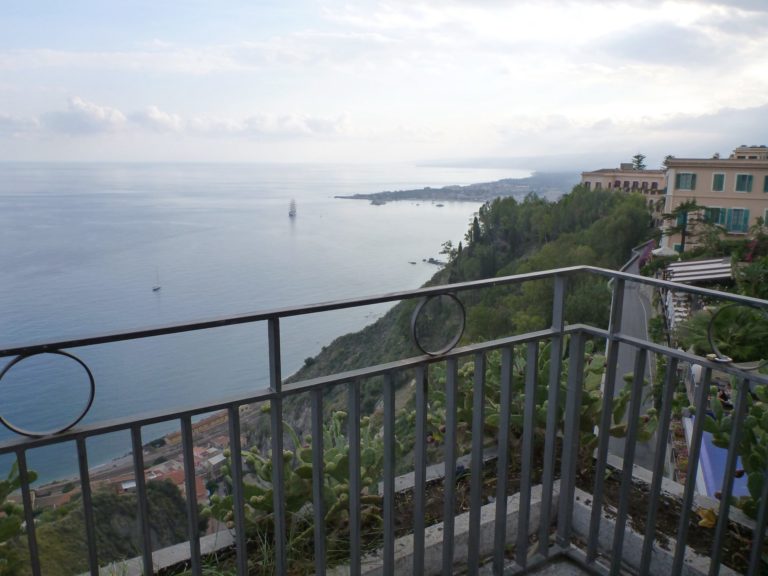 TAORMINA, SICILY
After a morning picking olives, we visited the hilltop village of Taormina.  A favorite of wealthy Russians, so much so that many store windows feature signs in written in the Cyrillic alphabet.  Amazing views, this one to the south.
GIARDINI-NAXOS, SICILY
Dinner, featuring fresh seafood, in the beach town just to the south of Taormina.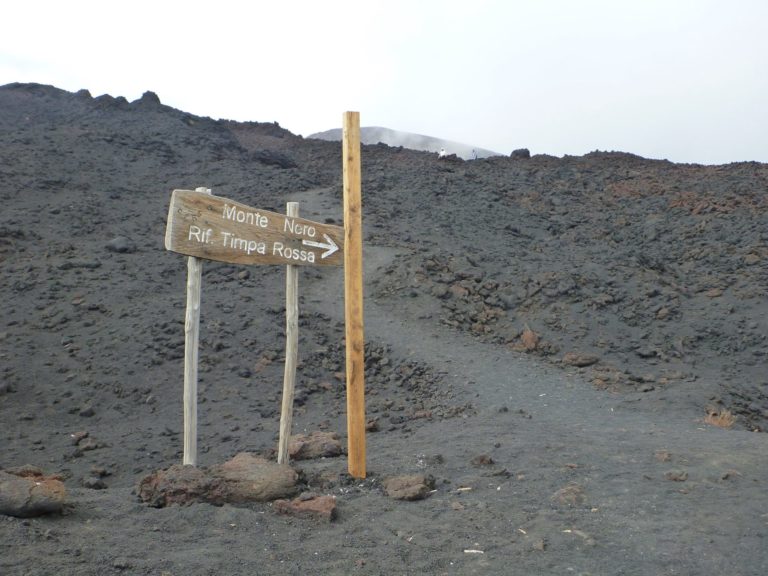 MT ETNA, SICILY
Another afternoon, we headed to Mount Etna and walked around the lower slopes.  Not actively erupting, but a bit of steam.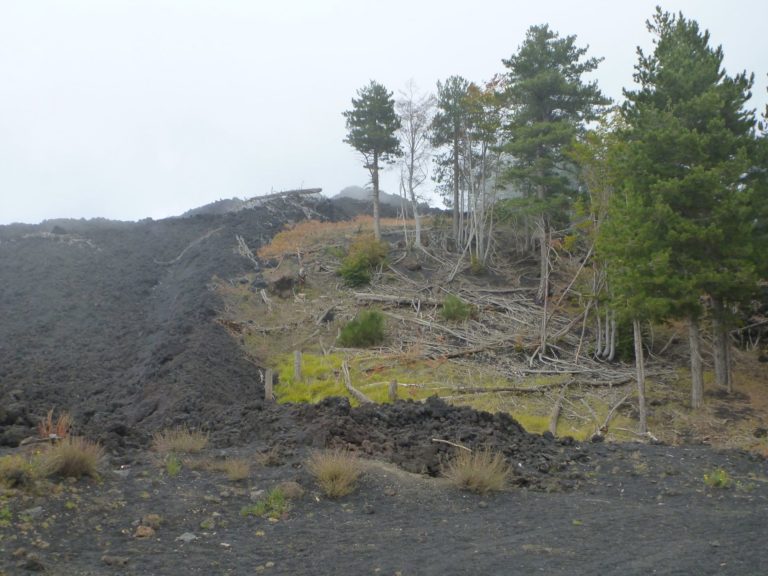 MT ETNA, SICILY
The lava flows reminded me of Hawai'i with their sharp boundaries between life as usual and obliteration…