ETA: Miss Pig-Pig has been returned to her people.  I have visitation rights.
Miss Pig-Pig's people were out looking for her and I heard them calling her, so I located them and reunited them with their pig.
Meanwhile, Bixby, who can open any door, had managed to get to her, so I said screw it, I'll let her in the backyard where she and the dogs played like they'd known each other forever.
Ducks were not amused.
I have video, you'll have to wait for it because I must now get back to my planned day.  Kisses.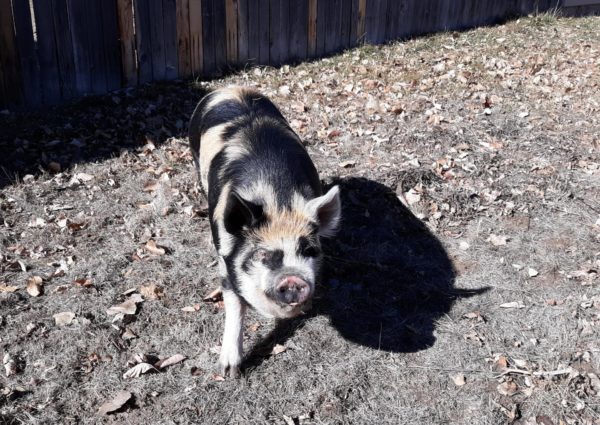 Yes, that's a pig.
Yes, it's in my front yard (now in my garage).
Anyone keeping track of how many different animals I've rescued since we've all known each other?
No, she is NOT staying.
Open thread