On the Road is a weekday feature spotlighting reader photo submissions.
From the exotic to the familiar, whether you're traveling or in your own backyard, we would love to see the world through your eyes.
Steve from Mendocino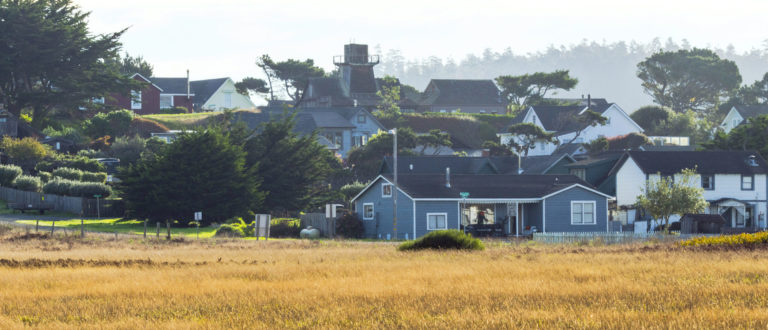 Morning view east toward Mendocino village from the headlands.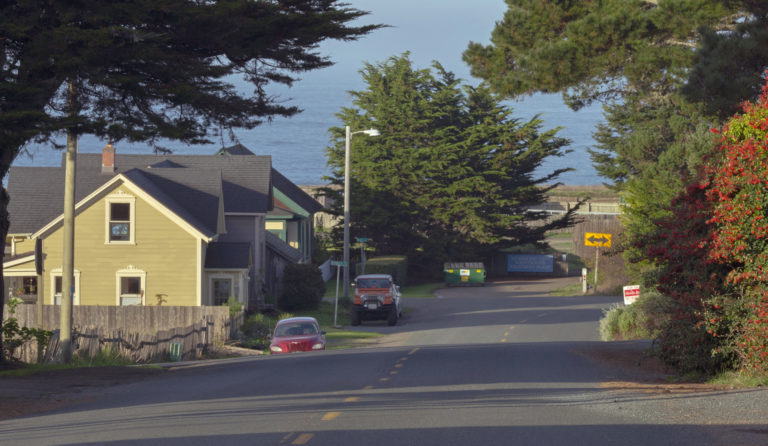 Morning view west from the southwestern part of the village.  Behind that fence straight ahead is the sewer treatment plant, which is discreet in all respects.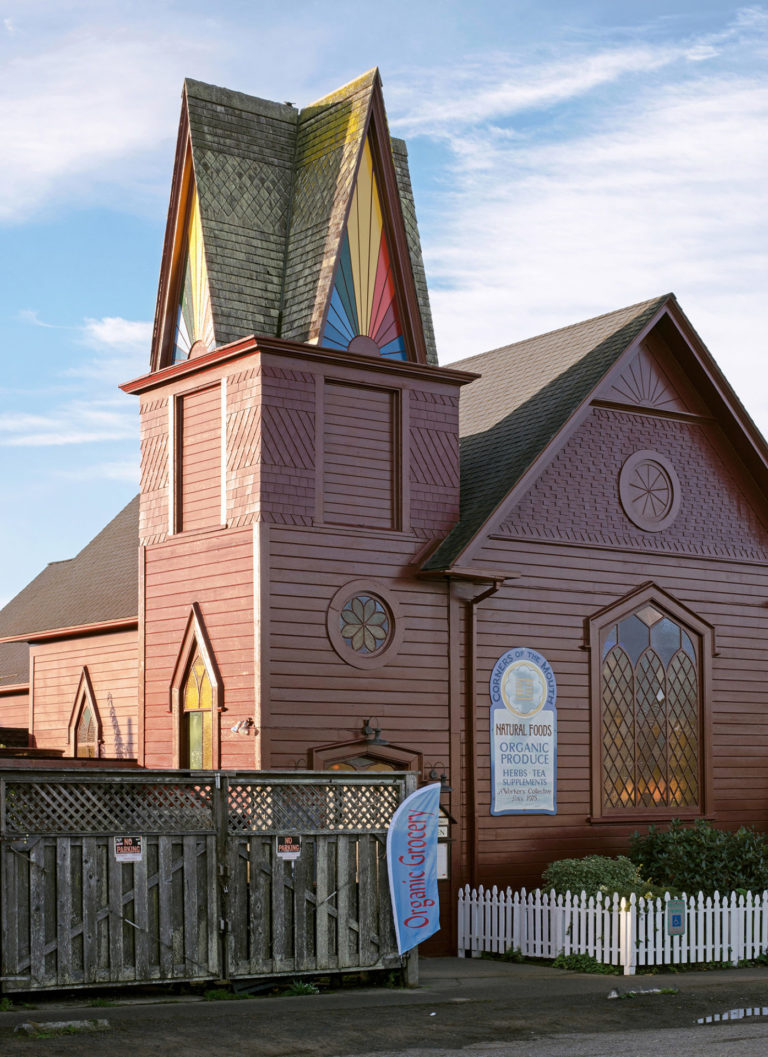 Corners of the Mouth is Mendocino's health food store.  It's a worker's collective established in a church building in 1976.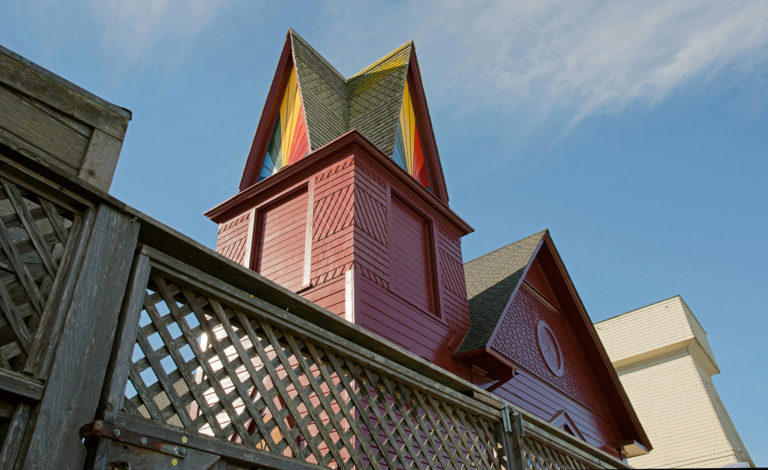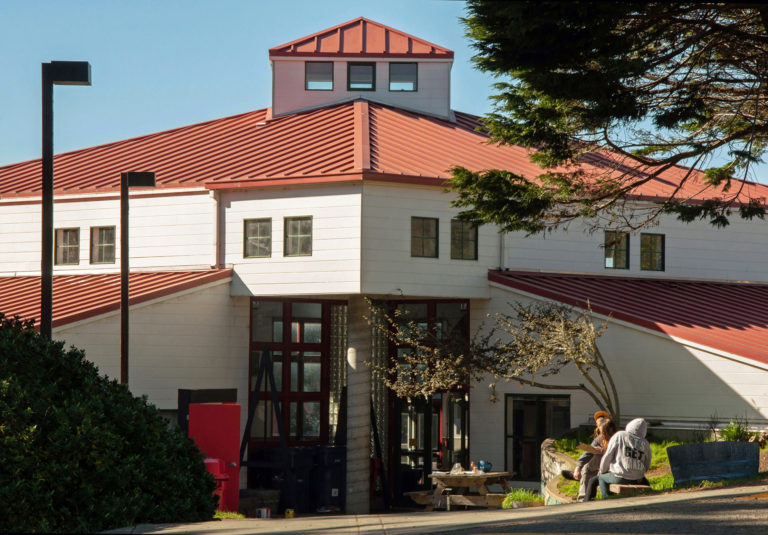 "Mendocino Community High School is a school within Mendocino High School and has 40-50 students and four staff (three instructors and an administrative assistant). MCHS works in conjunction with Mendocino High School to provide students with an alternative school model. MCHS students and staff are part of a close-knit learning community that values creativity, academic rigor, personal growth, and community involvement. Student success at MCHS relies on student initiative and responsibility. The family-like environment fosters positive relationships between and among students and staff. These relationships form the foundation of the community at MCHS."
For some on the coast, the com school is considered the place for losers and misfits.  Both my daughters went there and loved it.  There really is a cohesion among the students and a love of the institution.  Despite the ostensibly hippy culture of the school, many of the graduates have gone on to the best universities in the country.  Mine went to Reed and McGill.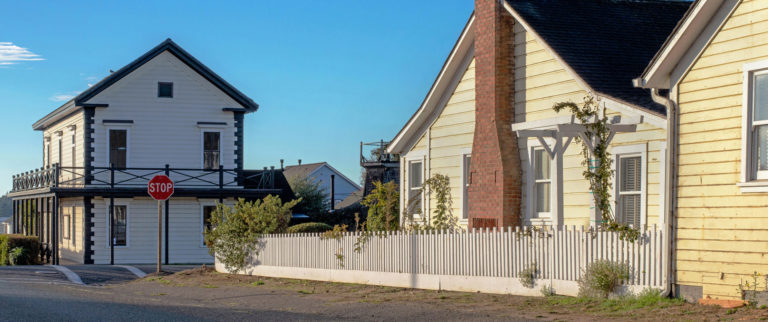 Kasden street looking south across the bay.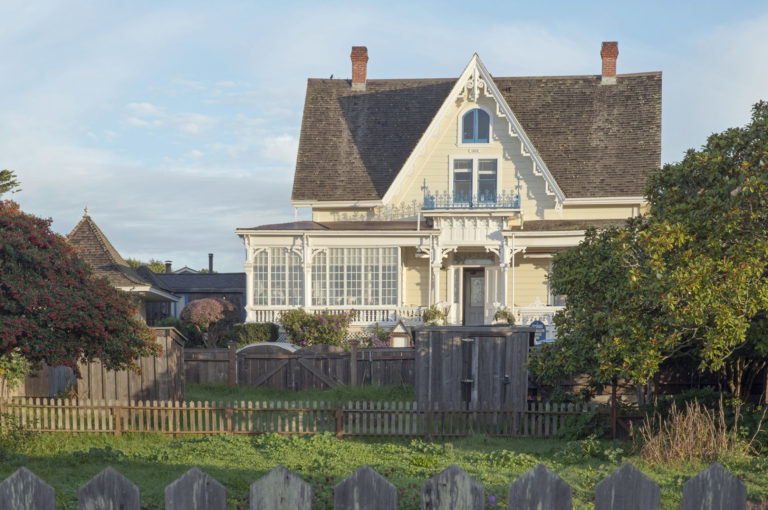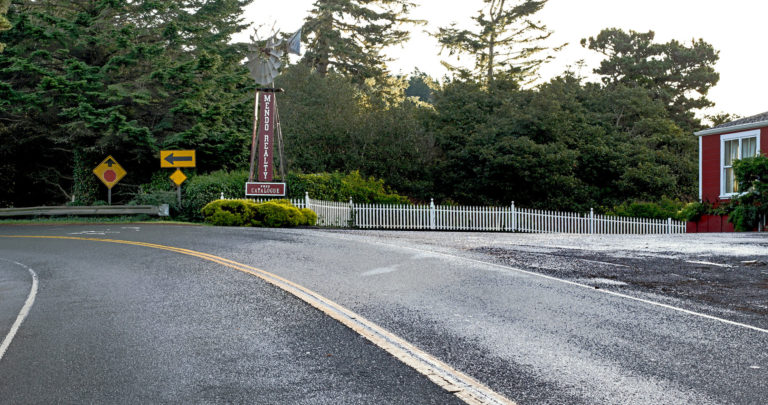 Mendo Realty, which has since been bought by Sotheby's and painted gray blue.  I miss Mendo Realty's red color against the surrounding greenery, not to mention the personnel I'd gotten to know over the years.