On the Road is a weekday feature spotlighting reader photo submissions.
From the exotic to the familiar, whether you're traveling or in your own backyard, we would love to see the world through your eyes.
ChasM
Following University, four friends and I did the European Backpack Tour thing. Mike, one of my oldest friends, was kind of a Russophile, spoke the language fairly well and had already been to the Soviet Union once or twice at that point, so we decided to route through there first. Following a couple of days in London and a Midsummer's night in Helsinki, our first stop was Leningrad. We met our fist minder, had our passports taken and were driven to our accommodations, the aptly named Leningrad Hotel.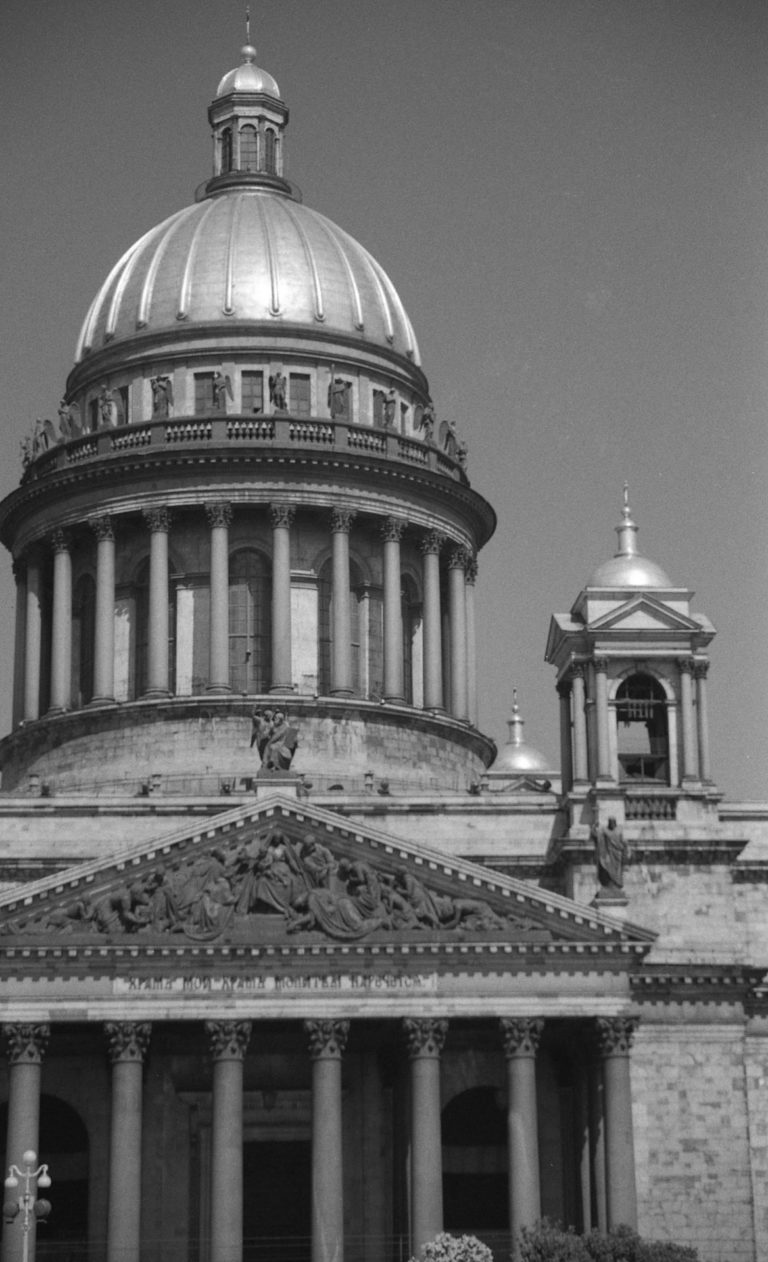 Leningrad
No, that's not the Hotel Leningrad. I don't know what this building is, so I'm just going to tell stories that aren't about the pictures. Our very first meal in the USSR taught us a very valuable lesson about Getting Things Done Soviet Style. The service was bad. Like didn't even see anyone come out of the kitchen for 35 minutes bad. It became apparent that at least one of our crew was an Ugly American. I won't recount the whole experience, but the lesson learned was: bribery. At your very first meal in a new hotel, give your waiter a pack of western cigarettes upfront. This will make you his best friends so just be sure to get his shift hours, or to hook us up with a cool waiter for dinner.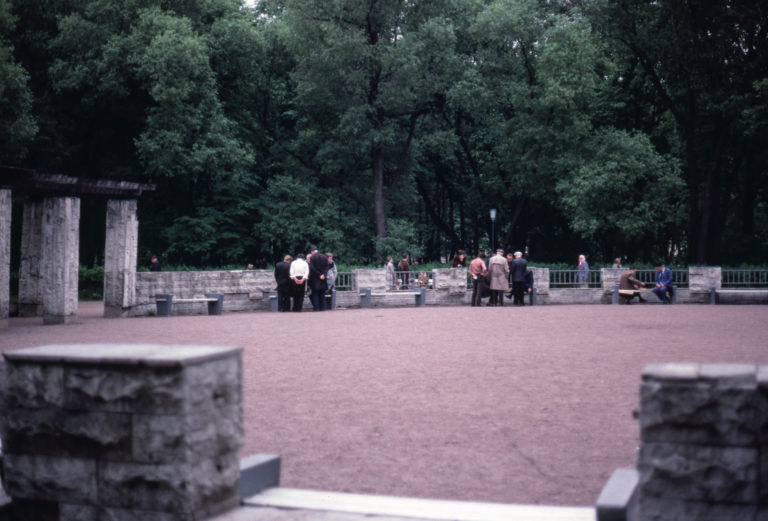 Leningrad
Men playing chess in the park. The gloom is palatable.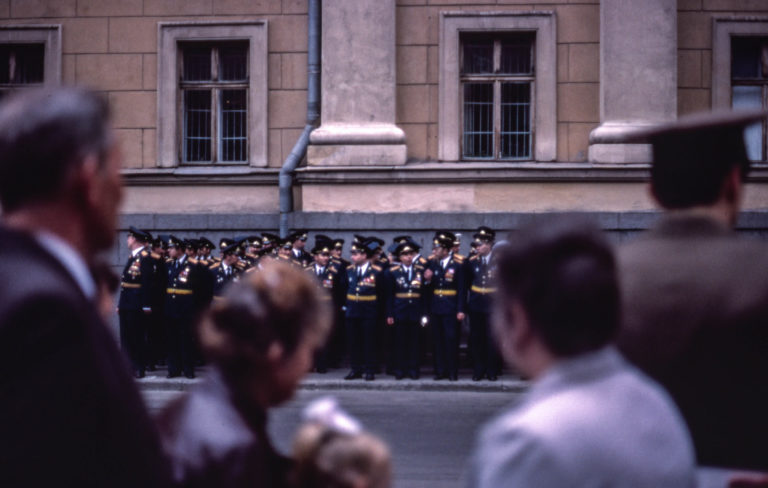 Leningrad
We stumbled on some kinda military parade on the most random, narrow street and my buddy Mike was really impressed by all the medals these gentlemen were wearing.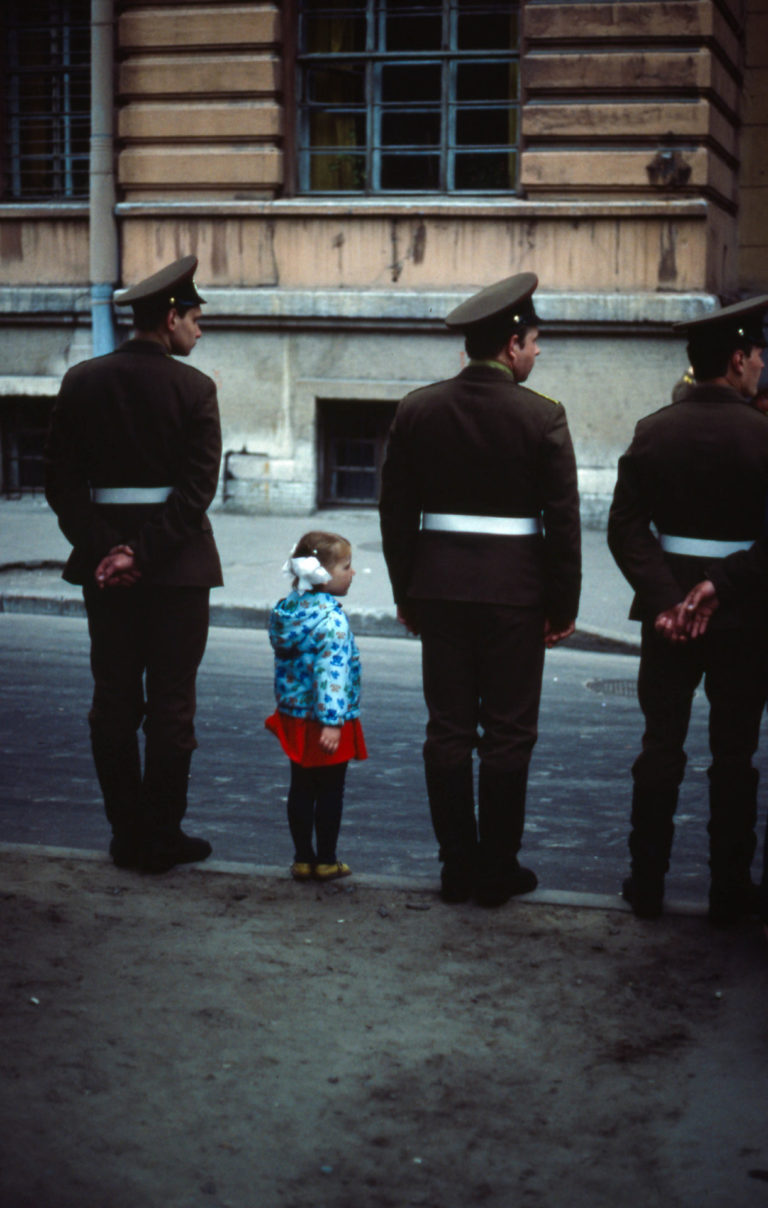 Leningrad
The hair poofies were big on girls under 12. I had another shot of some girls wearing poofies. I cry every time I think about. I'm crying now. We were in the square at the Winter Palace, which is now the Hermitage, and some lines of schoolchildren were moving thru. I managed to skip backwards alongside two adorable little girls in their uniforms and hair poofies and got the perfect, cutest photo ever.
Now, in those days I was constantly switching back and forth between B&W negs and Kodachrome slides, a lot of times mid-roll. Like I'd shoot eight shots from a color roll, then wind it back making sure to stop before the tab goes into the can, then switch to a B&W roll and use a sharpie to note how many shots had been taken. So, yea, too many times I ended up not counting right, or the sharpie rubbed off or whatever and I double exposed one or two or a lot of frames. So it was that the cutest, bestest most award winning social doc picture ever taken in the history of the world was lost when I shot the Eifel Tower over it a couple of weeks later.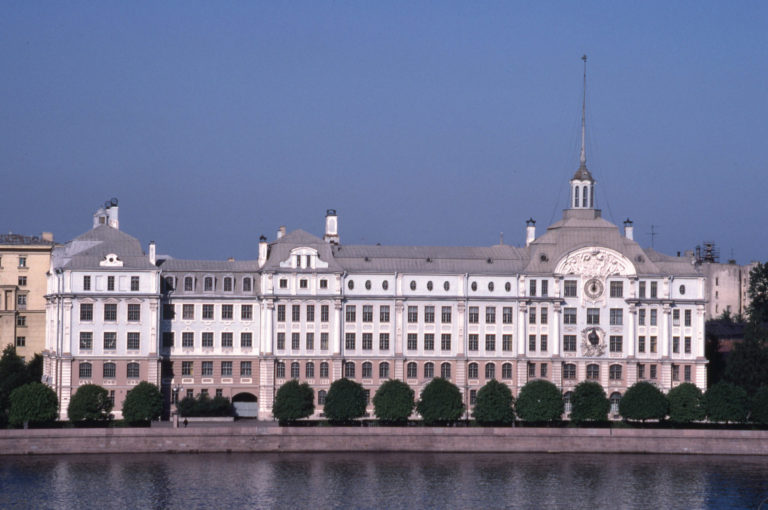 Leningrad
The thing about St. Petersburg is that the buildings are massive. Not tall. Just huge, block sized ornate buildings filling all of it. And it feels oppressive in ways different from say, New York City, because while there are architectural details up close, the heavy, stone monotony feels carved in place.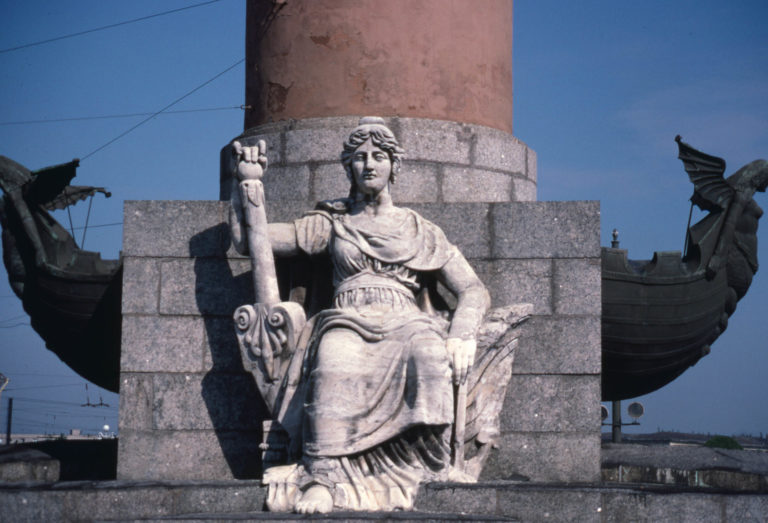 Leningrad
Like this cast-iron/stone combo on a bridge support is all at once absurd and incongruit, yet enduring and inevitable.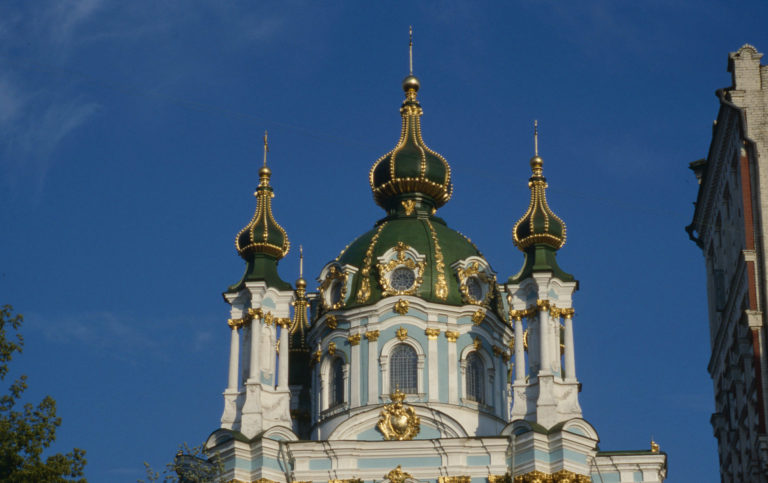 Kiev
I'd never seen swarms of flies inside an airplane until we flew Aeroflot. Nor live chickens.
Anyway, Kiev really is a beautiful city, especially after the oppressiveness of Petersburg. Green, ornate in the most Czarist way. I wish I had more pictures to share. This is one.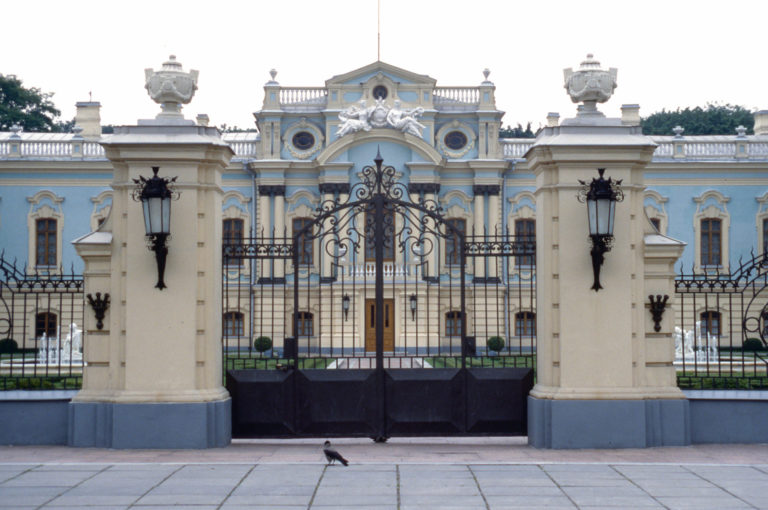 Kiev
And this is the other. I'm sure they're Royal someplaces or other. Mike could tell you. I don't feel like looking it up. I take pictures, not do research.
I'll have two more posts in this series, one on Odessa and one on Moscow.
Cheers!
PS: okfine, this is Mariyinsky Palace