On the Road is a weekday feature spotlighting reader photo submissions.
From the exotic to the familiar, whether you're traveling or in your own backyard, we would love to see the world through your eyes.
UncleEbeneezer
One day in late 2015, I was between jobs and went to a crappy job interview in Silverlake. As I was heading back to my car, realizing this job wasn't for me, I got a frantic call from my wife. "You're never going to believe this. We just WON a trip to Vietnam."
There was a travel company called Wanderable (RIP) that a friend of hers had helped start up. They did a Facebook promotional contest for an all-expense paid trip to Vietnam. On a lark, she entered it. She never even told me until that day. I had never really fancied visiting SE Asia. Just never really thought about it. But even though we were pretty strapped for $ with me being unemployed, this was too good of an opportunity to pass up. What follows will be a few posts of pix from the Saigon River, sights of HCMC, Siem Reap, Angkor Wat (we added a detour to Cambodia since my wife had always dreamed of visiting AW) and Hoi An, VN.
I have been obsessed and dreaming of going back ever since and we had been tentatively planning/saving to go back in 2020, but Covid amongst other things has put that off. We will definitely return at some point though. Enjoy.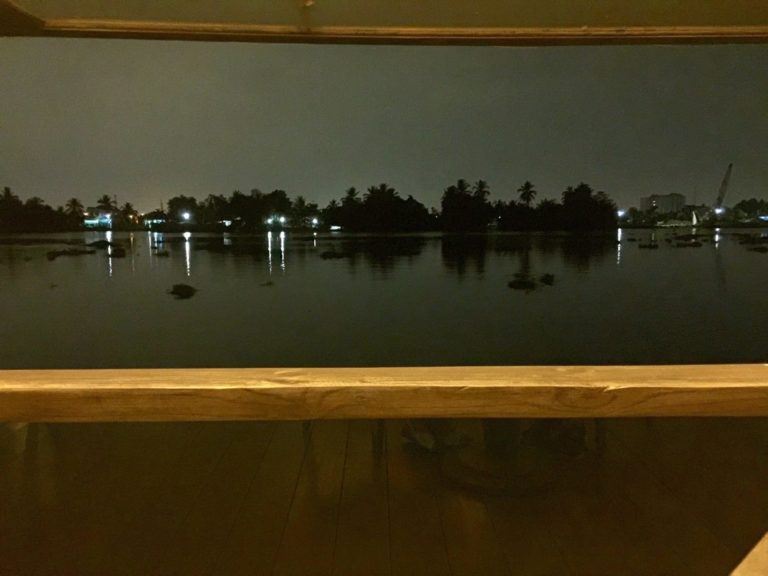 An Lam Resort
February 15, 2021
We flew out on Valentine's Day and arrived in HCMC after a brutal 17 hours of flying. After a REALLY long wait in line at Customs we finally caught our shuttle to An Lam resort along the Saigon river. Our heads spun at the sight of the BONKERS traffic and motorbikes but the shuttle provided warm towels in lemongrass water that were the most refreshing way to deal with jet lag. When we finally got to An Lam, starving, the kitchen was about to close but they stayed open to give us a meal. This was the night view of the river from the restaurant.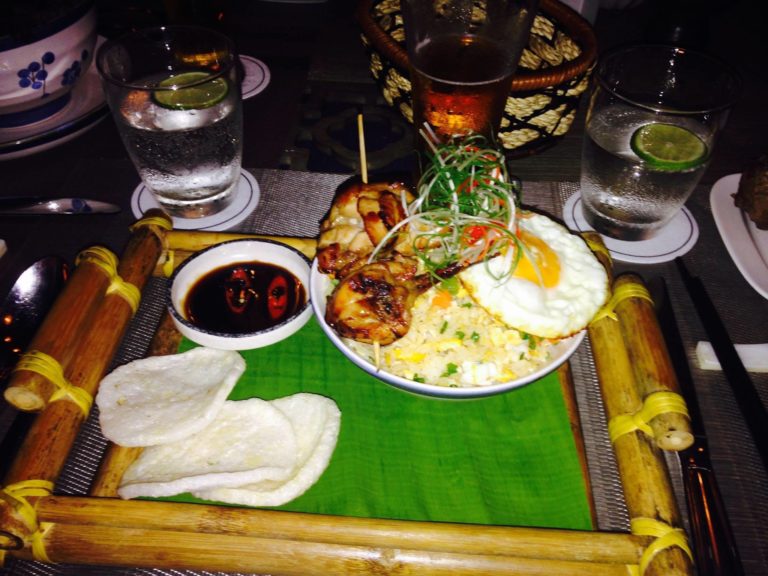 An Lam, Saigon River
February 15, 2016
My first meal in VN was spectacular. Vietnamese pork chop with fried rice and egg. After nearly 20 hours of travel, it hit the spot. I only wish I had put on bug spray because I got several mosquito bites that bothered me for most of the rest of the trip.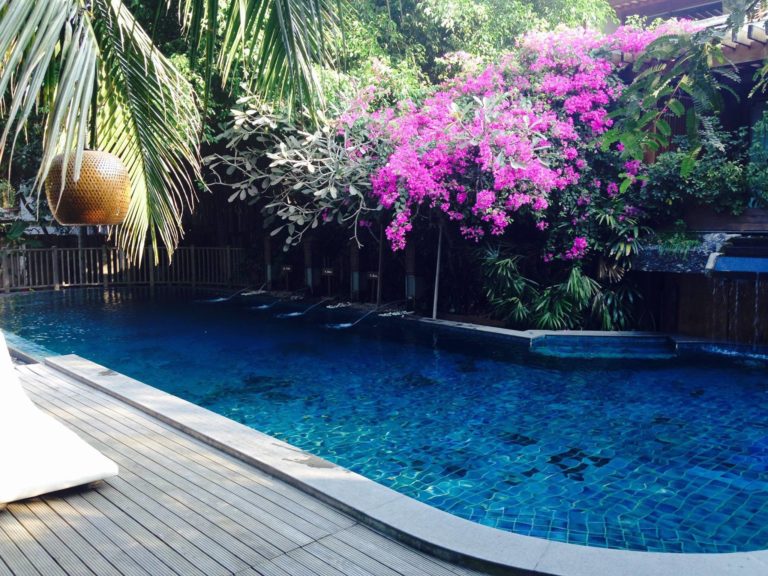 An Lam, Saigon River
February 15, 2021
This pool was a motherf***ing LIFESAVER, in the 100 degree, 100% humidity, days. My wife really loved the bougainvillea and plumeria.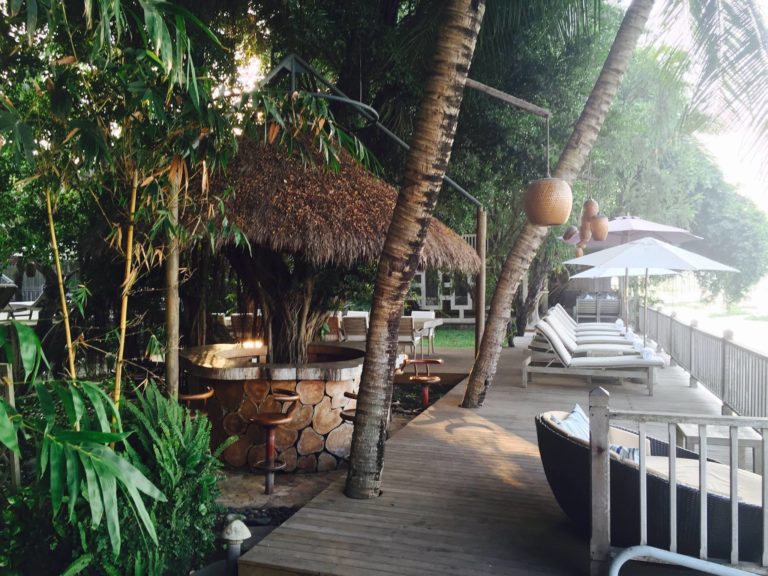 An Lam, Saigon River
February 15, 2021
As the name suggests, the resort is right on the river, with a boat shuttle that could take you to/from downtown HCMC a couple times a day. The grounds of the resort were incredibly lush and beautiful.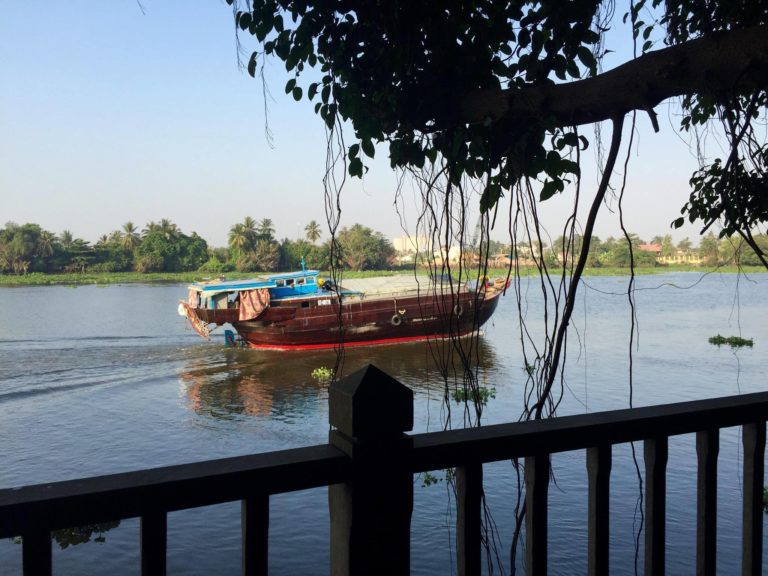 An Lam, Saigon River
February 15, 2016
It was lovely to just sit and watch the river go by, with a cocktail. There were really HUGE flotillas of river plants that would drift by along with all sorts of neat boats.
An Lam, Saigon
The Gin & Tonics in SE Asia are incredible. We became addicted to them throughout our trip.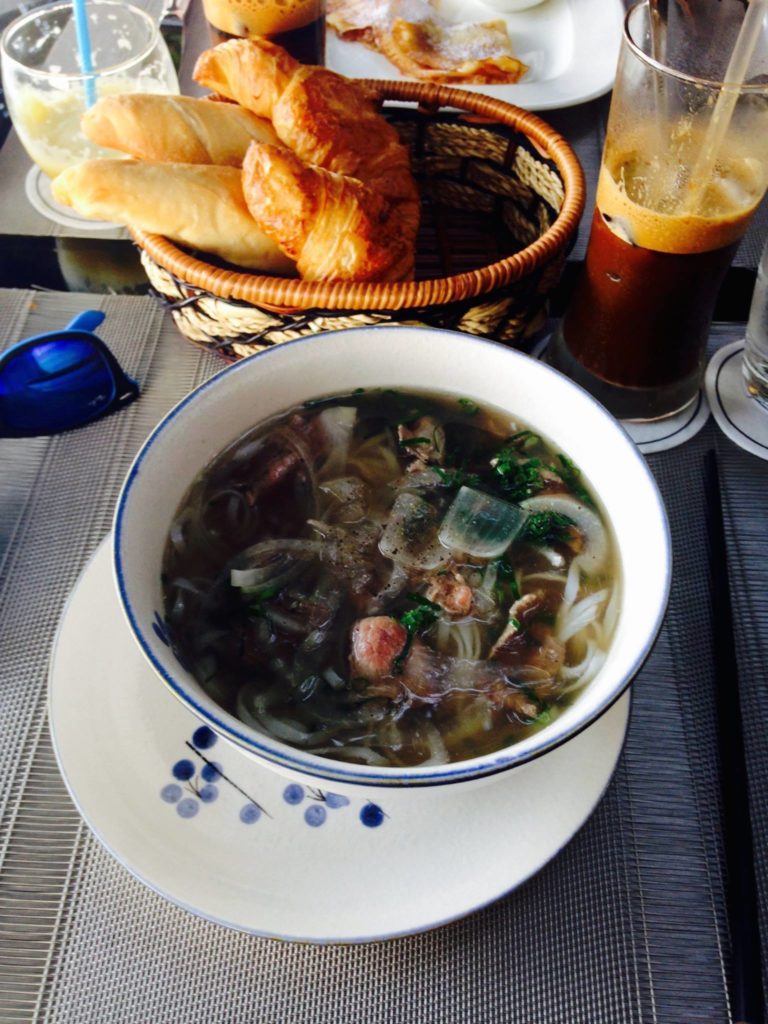 An Lam, Saigon River
February 15, 2016
Before our trip, I couldn't fathom the idea of eating soup for breakfast. But that's how you do Pho in SE Asia. Every morning I would scarf down a yummy bowl with some fresh fruit, delicious pastries and a ca phe sua da (legendary Vietnamese, iced coffees). Now, I can't really eat pho any time except in the morning.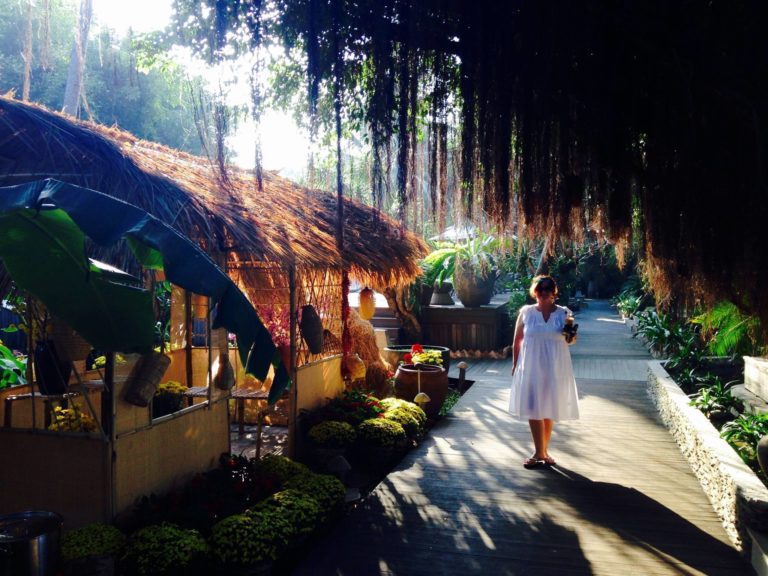 An Lam, Saigon River
February 15, 2021
My lovely wife Kelly, who is to thank for entering the contest that awarded us this incredible trip. The next set of posts will get more into sights and scenery etc., but this resort was really one of the most amazing places we have ever stayed. Lovely, wonderful staff, delicious food and a setting that was almost indescribably beautiful.