On the Road is a weekday feature spotlighting reader photo submissions.
From the exotic to the familiar, whether you're traveling or in your own backyard, we would love to see the world through your eyes.
On the Road: Week of Feb 22  (5 am)
Albatrossity – Yucatan #1
Gin & Tonic – Stockholm #2
?BillinGlendaleCA – Forget about it Jake, it's Chinatown
way2blue – Agrigento / Villa Romana Del Casale, Sicily
ChasM – In The USSR #2
?  And now, back to Albatrossity!  
Albatrossity
In 2011 Elizabeth was working on a book that combined her interests in landscapes, archaeo-astronomy, and time. The book was to be published in 2012, just before the end of the world event that was allegedly predicted by the Mayan calendar. So naturally she wanted to go to see Mayan cities and observatories, to put the final touches on the book. We found a perfect tour, visiting various Mayan sites in Yucatan, and convinced my brother and sister-in-law to join us for the spring equinox in the land of the Mayans.
Some weeks before the trip, the US State Department issued a travel alert for US citizens traveling to Mexico, based primarily on an uptick in drug-trafficking violence near the US-Mexico border. As you probably know, that is nowhere near Yucatan, but nonetheless most of our tour group dropped out of the trip. We looked at a map and decided that was silly, so we kept to our plans.
When we got to Cancun, where the trip was to begin, we found out that only four of us, along with two other members (a retired 82-yr old woman from Boulder, and a 40ish advertising executive from Atlanta) were still on the tour. Our 14-person group was reduced to 6, plus the tour guide (an American archaeologist based at Tikal, in Guatemala). It was wonderful to be able to explore these sites with a small group, and to spread out in the buses which were designed for more people. So here are some images from that time, when travel was possible and the sun was shining.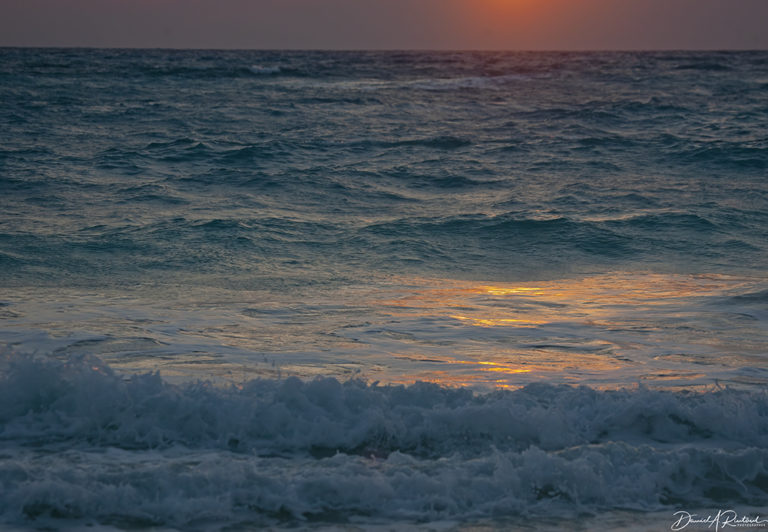 Cancun
March 18, 2011
Our flight into Cancun landed in the evening, and we went straight to the hotel, which was on the beach. We didn't see much of it that evening, but the next morning we watched a beautiful sunrise while strolling on the beach and watching the frigatebirds wheel overhead.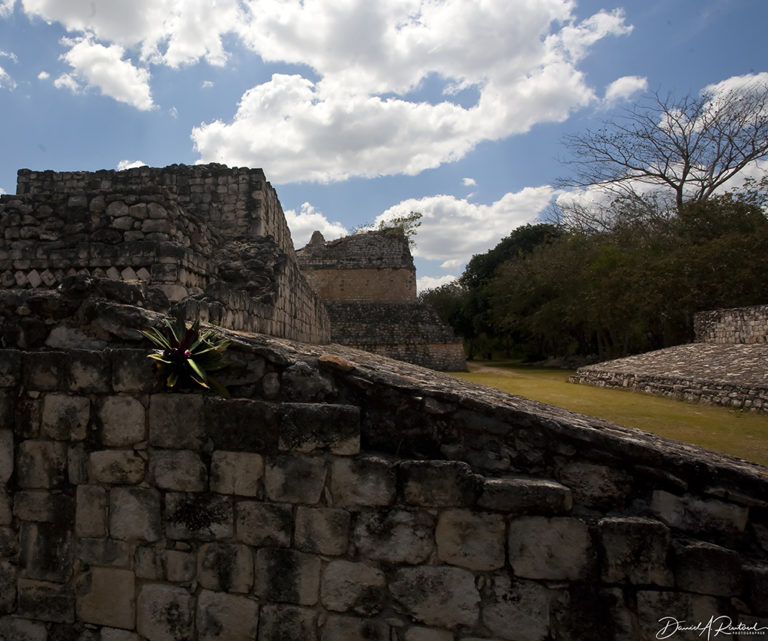 Ek Balam
March 18, 2011
The first Mayan site we visited was Ek Balam (which means "black jaguar" in Yutatec Mayan), near the old colonial city of Valladolid, a couple of hours west of Cancun. This site was one of the last Mayan cities to be built and inhabited; it is thought that it was still inhabited at the time of Columbus's voyages. Parts of it were still being excavated when we visited, but this ball court had been dug out and restored. The highlight of a visit to the site is the huge pyramid in the city center, which you can still climb for a sweeping view of the surrounding country.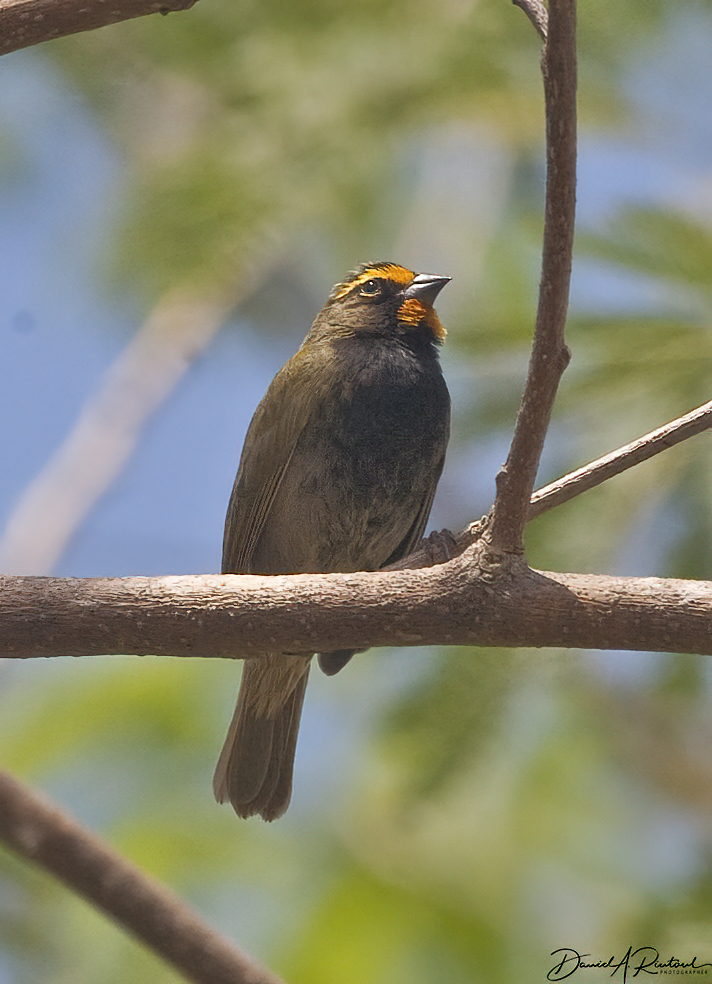 Ek Balam
March 18, 2011
Not surprisingly, there were birds in these archaeological parks! So I took their pictures too. I'd make a lousy architectural photographer, since I am easily distracted by birds. This one was new to me. A Yellow-faced Grassquit (Tiaris olivaceus), which sounds vaguely like a Victorian insult!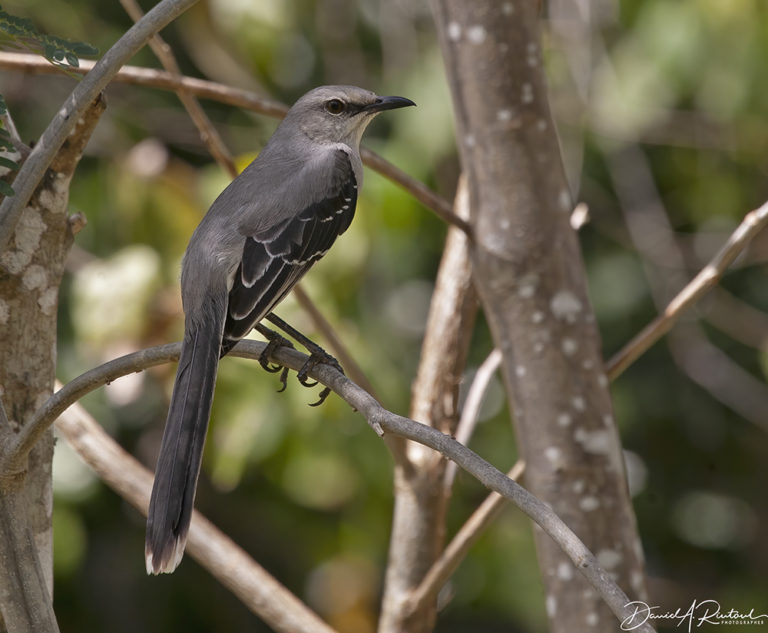 Ek Balam
March 18, 2011
This one looks familiar to North American birders, but it actually is not a Northern Mockingbird. It is a Tropical Mockingbird (Mimus gilvus). It is very similar in appearance and voice to the familiar Northern Mockingbird, but it lacks the big white flashy wing patches that our local mockingbirds display in flight.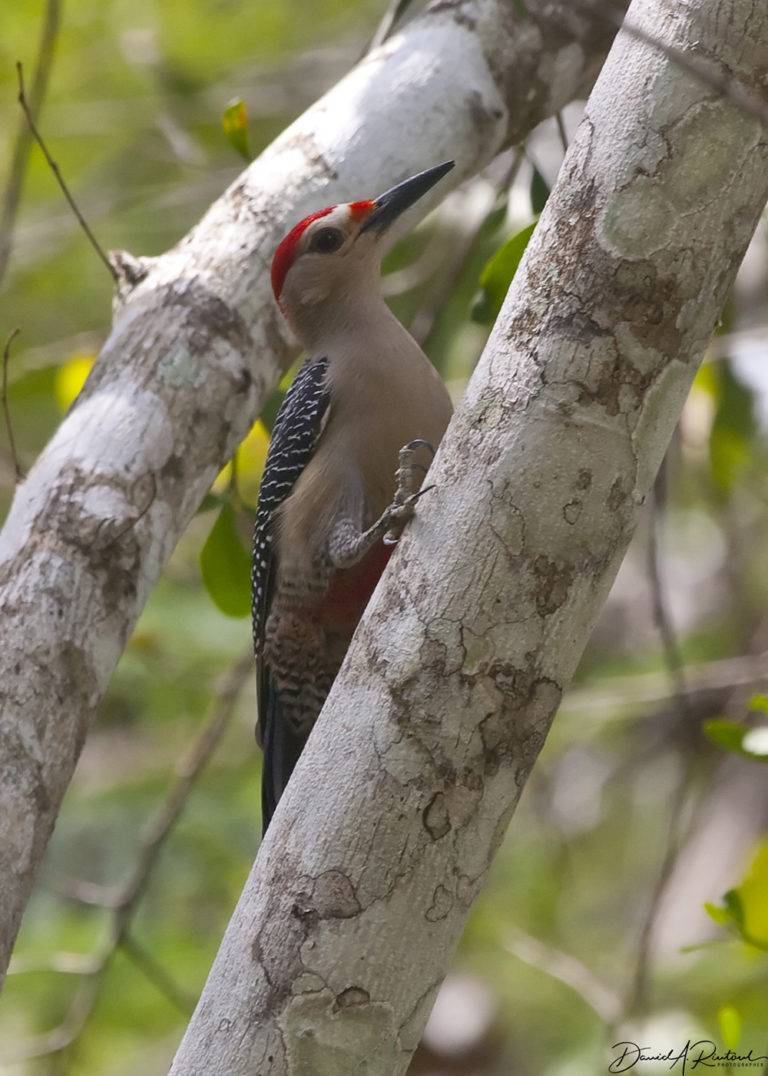 Ek Balam
March 18, 2011
This one also looks familiar, and actually can be found in the southern US. It's a Golden-fronted Woodpecker (Melanerpes aurifrons), and is very similar to another familiar North American species, the Red-bellied Woodpecker.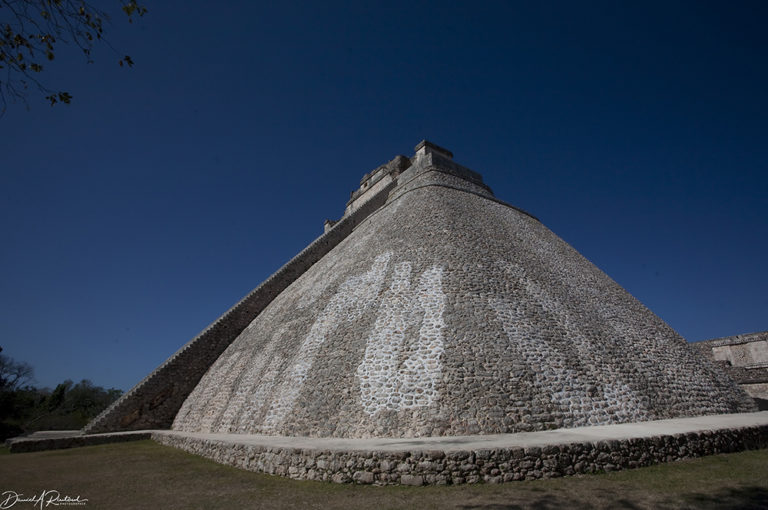 Uxmal
March 19, 2011
From Ek Balam we headed to another fantastic Mayan site, Uxmal. This is a UNESCO World Heritage sites, and one of the most significant of the Mayan archaeological sites. Conveniently we stayed at a lodge that is within the Uxmal Archaeological Park, and could stroll right up to the ruins. This structure is the Pyramid of the Magician (aka Pyramid of the Sorcerer), and at a height of 115 ft, it was built on top of other temples and pyramids.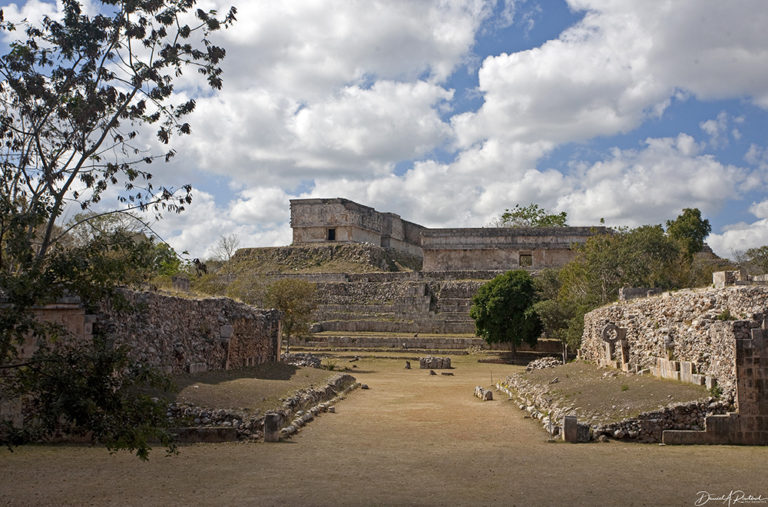 Uxmal
March 19, 2011
This is the only ballcourt at Uxmal; ballcourts are not common in this region. It was constructed in 906 AD, near the start of the decline of this city from the Mayan Classical period. The buildings visible behind it are known as the Nunnery Quadrangle, supposedly because the Spaniards thought it resembled a convent. As far as was known, there were no Mayan nuns…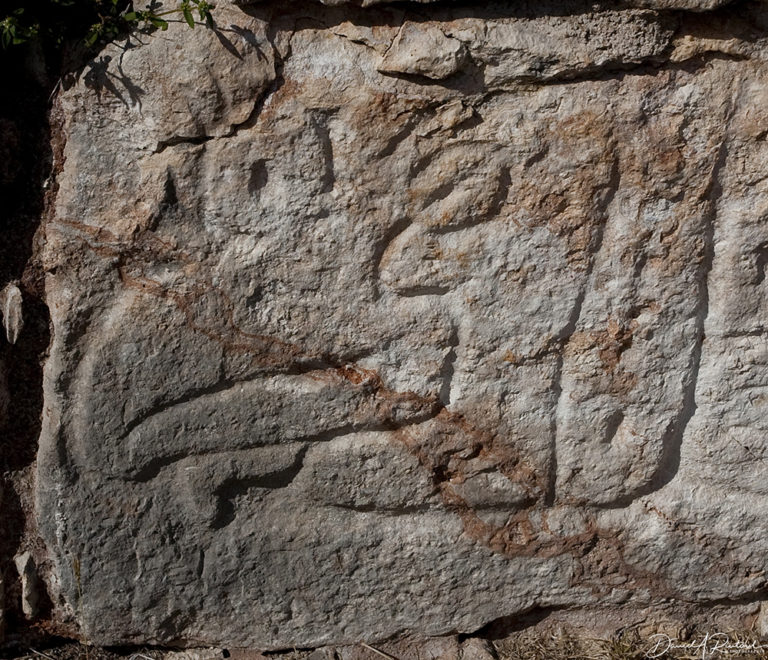 Kabah
March 19, 2011
South of Uxmal there are several other interesting sites. This is Kabah (aka Kabaah or Kaba), which was connected to Uxmal (11 miles to the north of here) by a sacbe, one of the white raised white roads, bookended by stone arches, that connected centers of Mayan civilization. There were birds to photograph there, I suspect, but I settled for this interesting bird glyph instead. The main attraction at Kabah is the Palace of the Masks, where the facade of a temple is decorated with hundreds of repetitive stone representations of the rain god Chaac.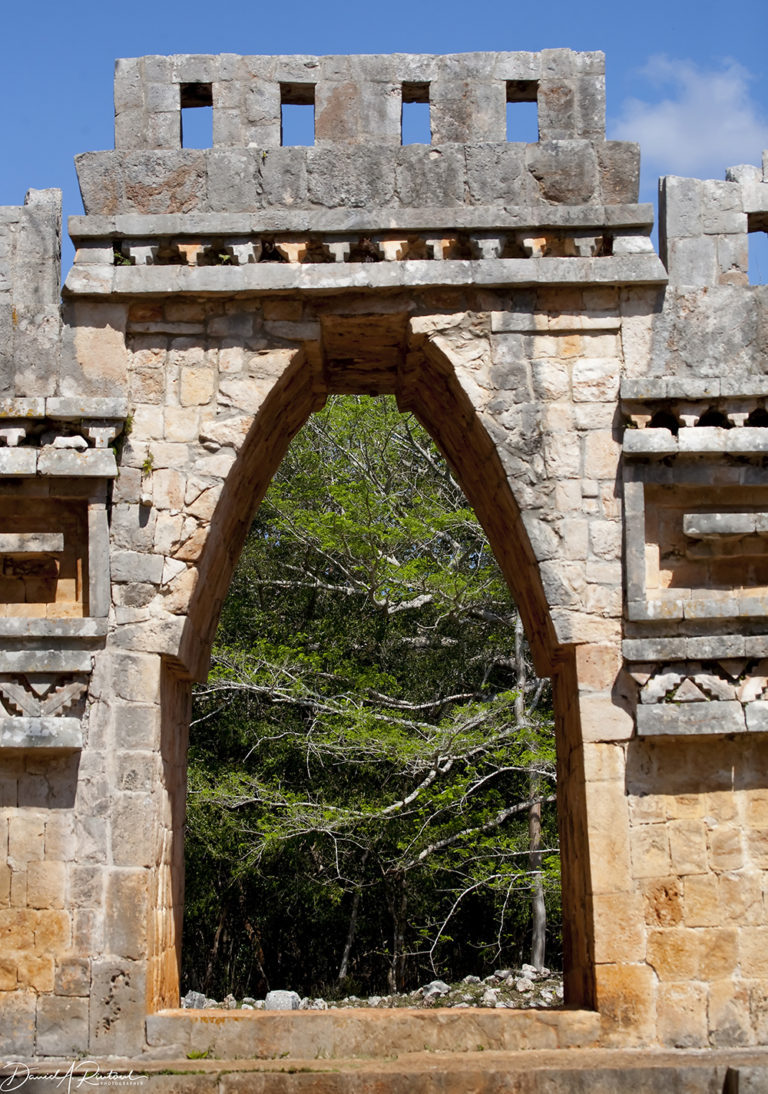 Labna
March 20, 2011
Another UNESCO site south of Uxmal is Labna, a small city of the Classic Mayan period (600-900 AD). This is the famous Labna Arch, which was at the end of a sacbe connecting a structure called The Palace to a plaza. This is the one of the most architecturally complex and decorated Mayan arches known.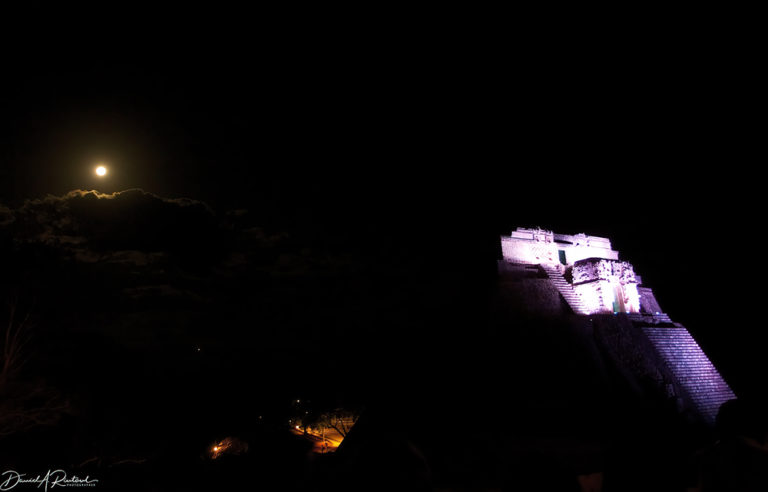 Uxmal
March 19, 2011
On one of our nights in Uxmal we were treated to a lightshow near the Palace of the Magician. Multicolored lights play on the surfaces of these ruins, and the crowd is urged to chant "Chaac! Chaac!" to summon the rain god. Apparently Queen Elizabeth was present for one of these when the crowd chants immediately preceded a tropical downpour. We had no such luck.
Lightshows are hard to capture on film (or pixels), but it was an interesting experience.