On the Road is a weekday feature spotlighting reader photo submissions.
From the exotic to the familiar, whether you're traveling or in your own backyard, we would love to see the world through your eyes.
TheOtherHank
Now that I've exhausted my presentable raptor pictures, here are a few more snaps of birds that one finds near water. I've also gotten more aware of the resolution of the image files when they get posted, so this batch is a bit more tightly cropped.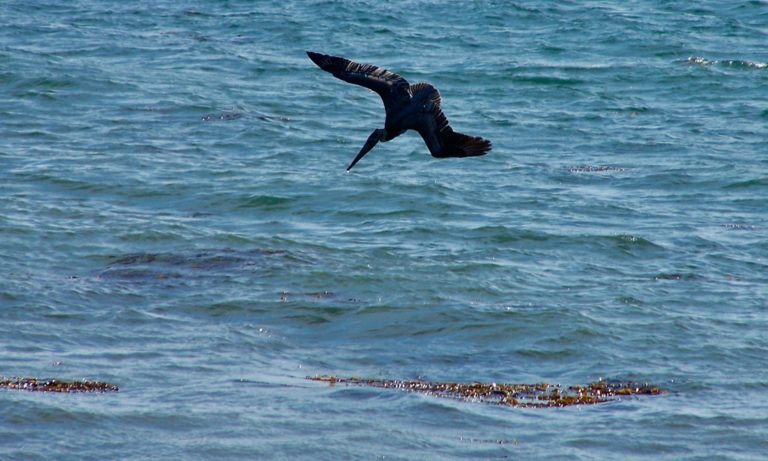 Santa Barbara, CA
Here we see a brown pelican hoping to have a snack in the very near future.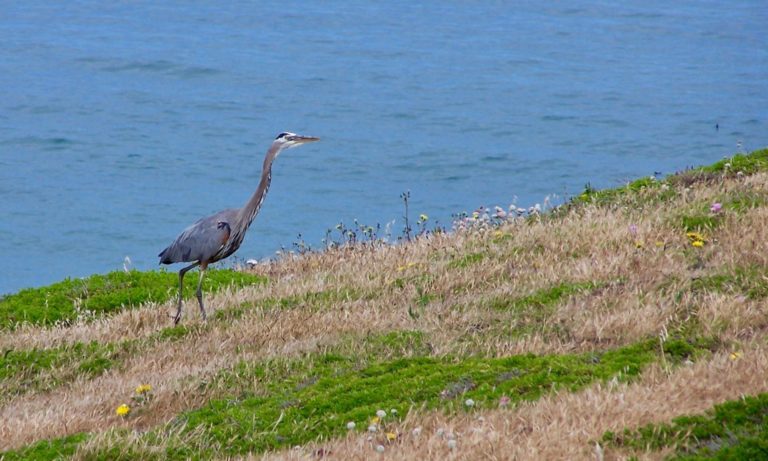 Mori Point, Pacifica, CA
A blue heron not looking for fish. There are a lot of them around Pacifica and I see them hunting gophers quite often so I suspect that this one looking for something mammalian.
Mori Point, for those of you who like old movies, is where Harold sends the Jaguar off the cliff into the ocean in Harold and Maude.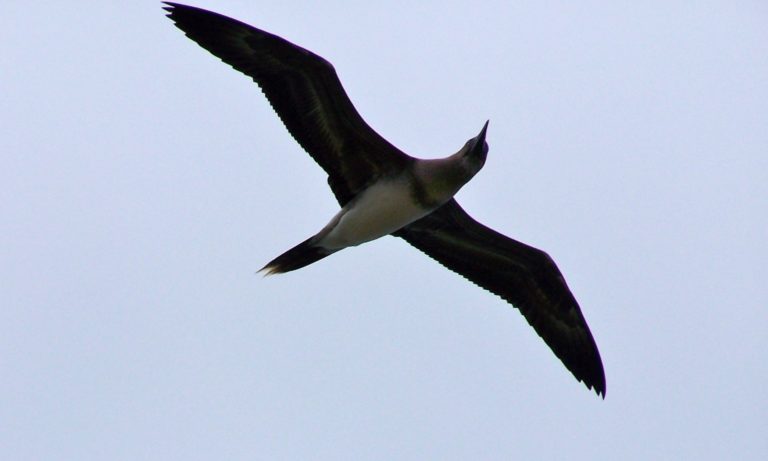 Kauai, HI
Several years ago we went to Kauai, there's a lighthouse on a point that all the tourists must go to. There are many seabirds flying around, this is one of them. I don't have any idea what it is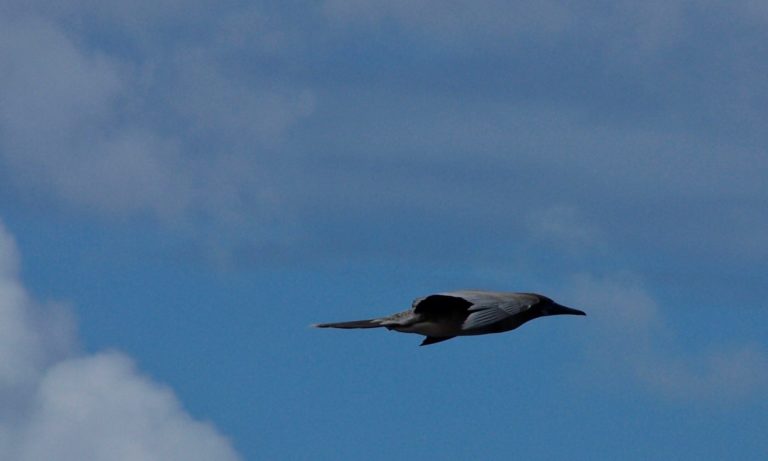 Kauai, HI
Another mystery seabird zooming around by the lighthouse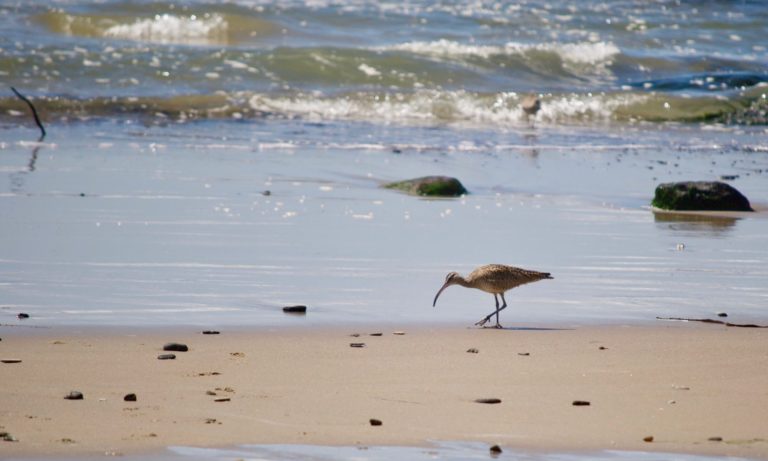 Santa Barbara, CA
Some kind of wading bird. I tried to ID it using the internet and maybe it's a long-billed curlew.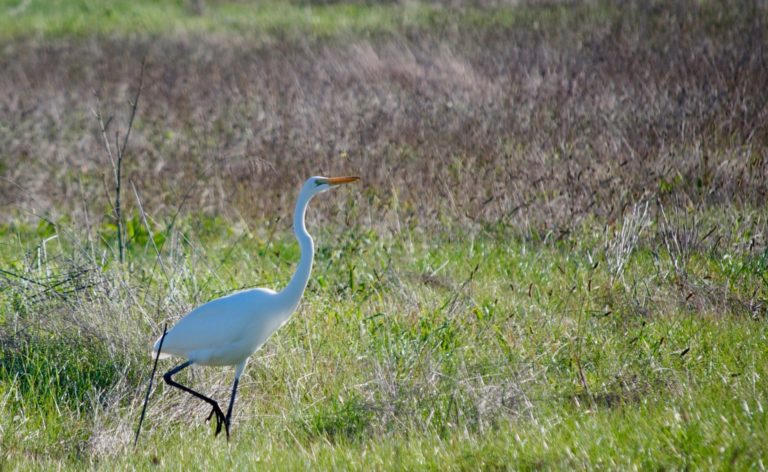 Santa Barbara, CA
This is, I'm pretty sure, a great egret. According to the internet: cattle egrets have light colored legs and yellow bills; snowy egrets have black legs and bills; great egrets have black legs and yellow bills. Based on those options, I'm going with great egret.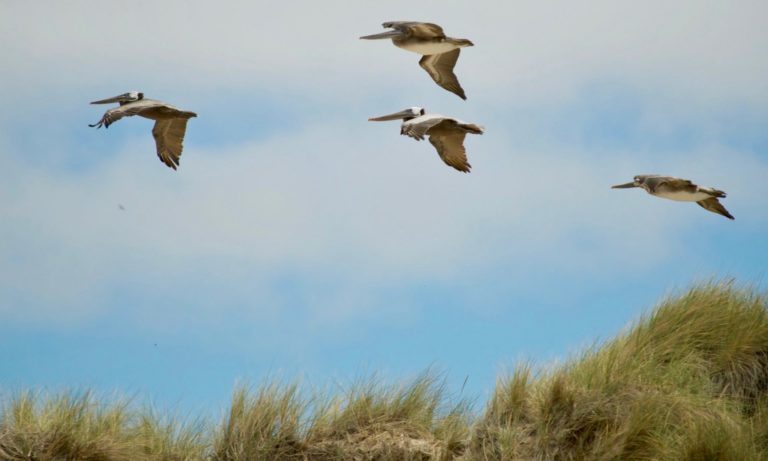 South of Half Moon Bay, CA
A herd of brown pelicans cruising over some dunes by the beach somewhere between Half Moon Bay and Pescadero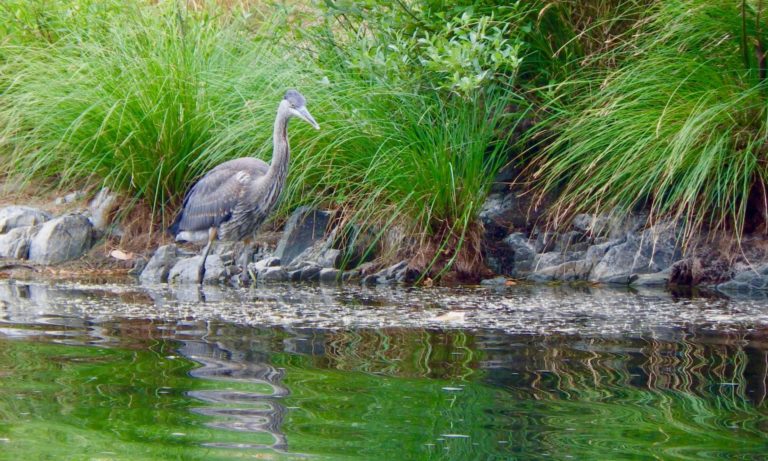 Rogue River, OR
Another blue heron, this one in Oregon and doing proper heron behavior: looking for a fish to eat.