On the Road is a weekday feature spotlighting reader photo submissions.
From the exotic to the familiar, whether you're traveling or in your own backyard, we would love to see the world through your eyes.
way2blue
After Bovec, we drove east from the Julian Alps across the top of Slovenia to the Logar Valley (Logarska dolina), a glacial valley in the Kamnik-Savinja Alps along the border with Austria.  The Logar Valley is the middle of three glacial valleys which open to the southwest, and has been protected as a 'landscape park' since 1987.  The farm where we stayed is 'grandfathered ' into the park.  In fact, the farm's owner shifted careers from forester to conservationist.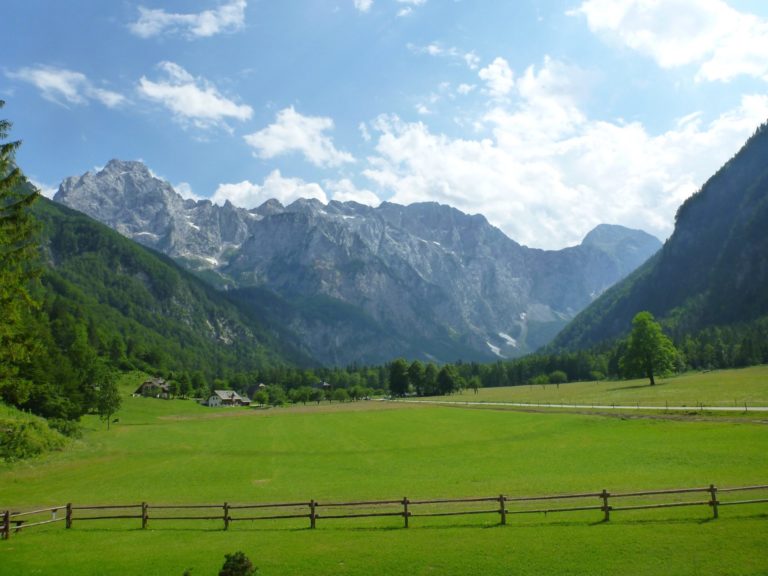 LOGAR VALLEY
View of the valley and the farmhouse where we stayed, looking to the northeast.  The B&B was run by the daughter who had a degree in anthropology from the University of Ljubljana.  Her parents learned Russian in grade school whereas she'd learned English.  There's so much history tucked away in these relatively remote areas—history of the locals rather than the history in books.  One grandfather fought with the Italians during WWI; the other grandfather fought with the Italians during WWII.  During WWII, the farm was a refuge for American and British intelligence officers.  When discovered by the Nazis, her grandparents were taken to a concentration camp (I've forgotten which one) and the farm burned down (there's a plaque commemorating this posted on the barn).  Since they were caught toward the end of the war and since they were farmers, they were to farm, so survived the war and returned to rebuild their farm.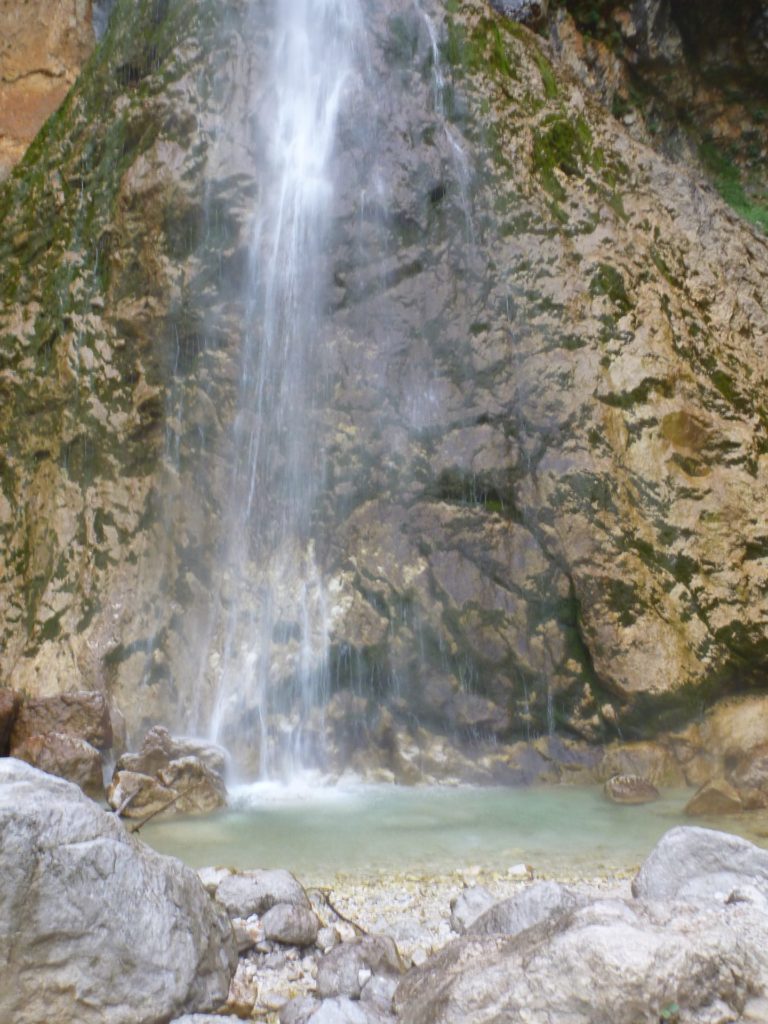 SLAP RINKA
The lower half of a 90-m-high waterfall, Slap Rinka, we visited along the way to the Logar Valley farmhouse.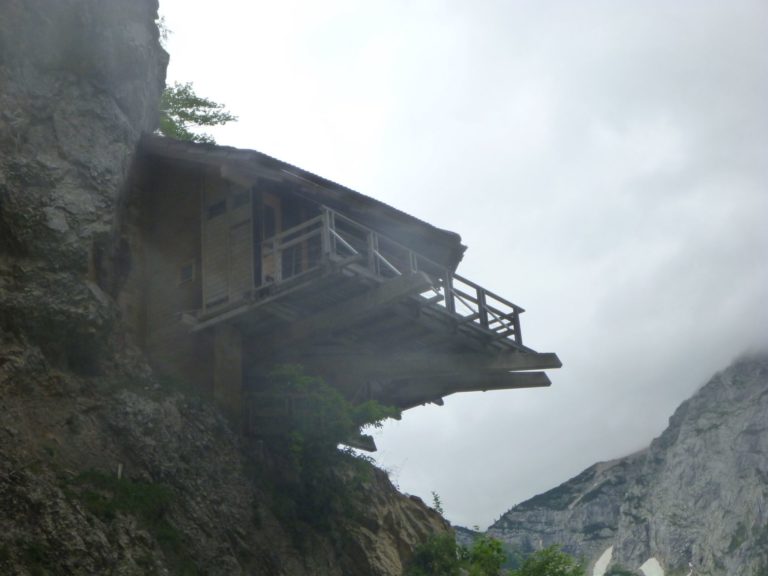 SLAP RINKA
Cottage clinging to the cliff face adjacent to the waterfall…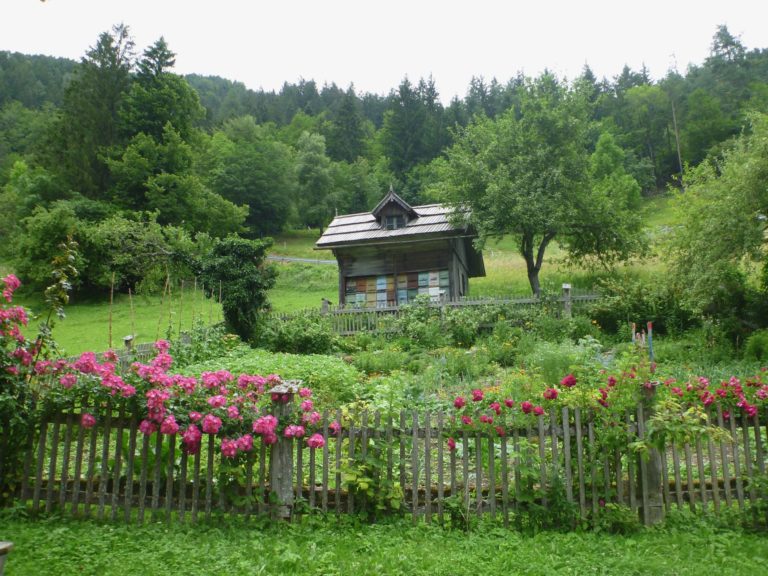 ROBAN FARMSTEAD, ROBANOW KOT
Beehives and roses at the Roban Farmstead (Roban Kmetija).  Robanov Kot is the glacial valley south of Logarska Dolina, named for the farmstead which has been in operation for 800 years.  This valley was also designated as a landscape park in 1987.  We parked at the main farm buildings and hiked up the valley track.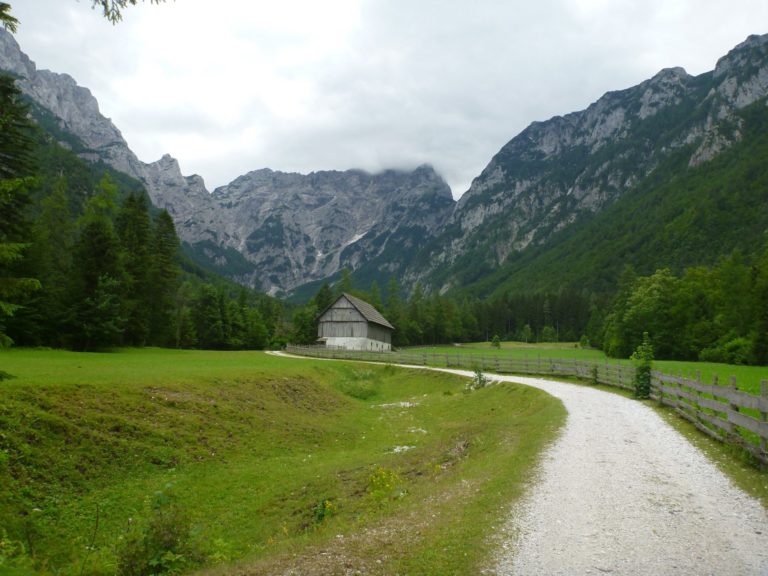 ROBANOW KOT VALLEY
A barn we passed along our hike, this one contained ponies.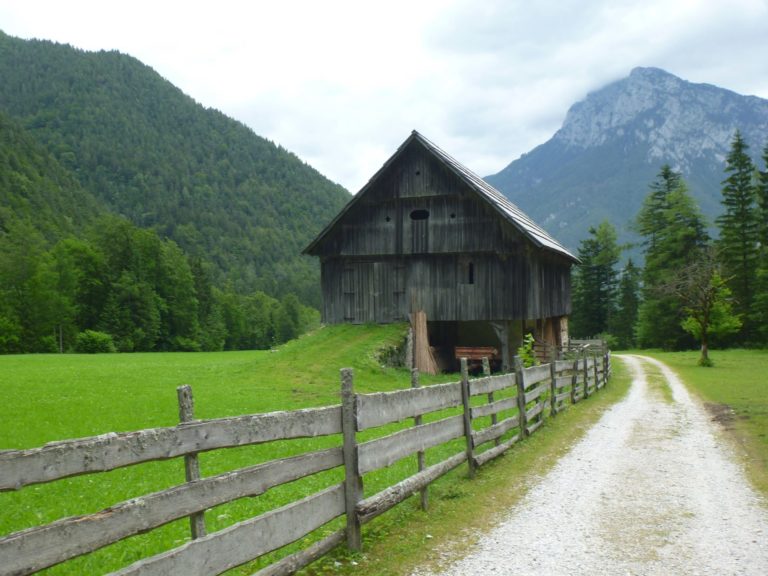 ROBANOW KOT VALLEY
Another farm building, this one with a farm vehicle parked underneath.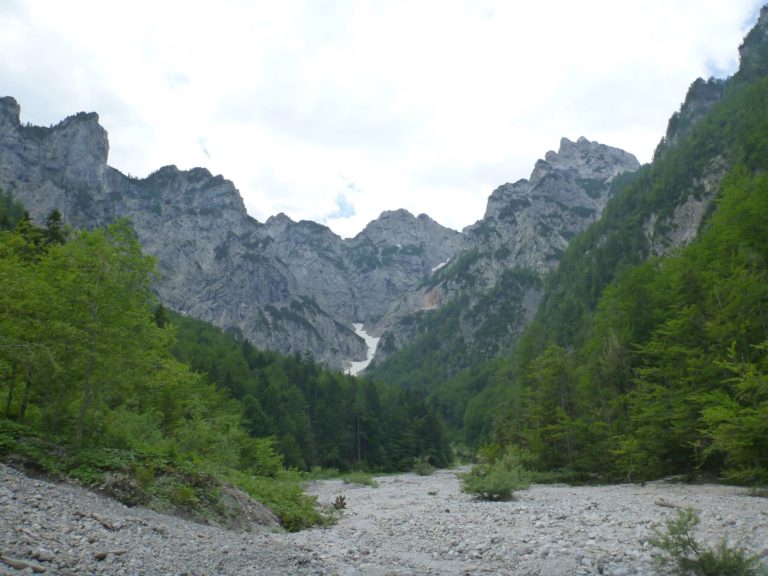 MATKOV KOT VALLEY
The next day we hiked up the glacial valley north of Logar Valley.  Matkov Kot is a 'wild' valley parallel to the border with Austria.  Another leisurely hike in a stunning location.  Although I found the glut of river gravel troubling as it in part signals the end of alpine glaciers—allowing the underlying glacial moraine to head downslope and choke the streams.  Alas.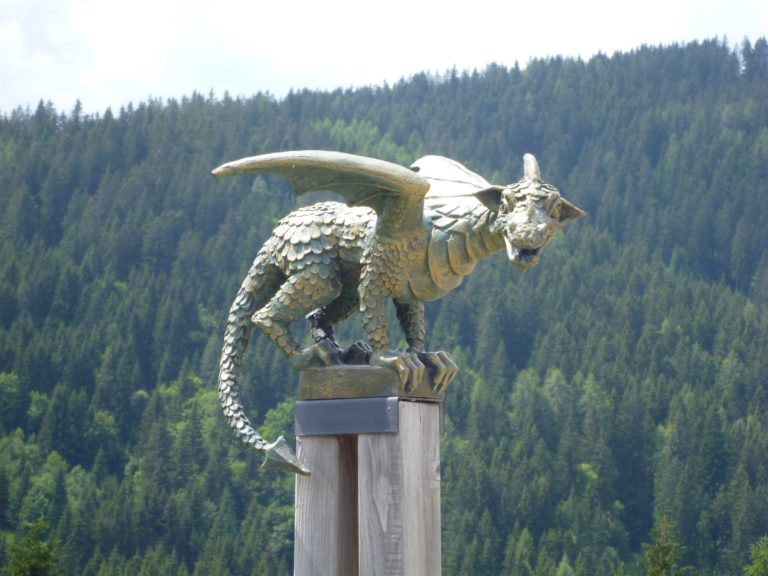 CERKEV SVETI DUH
This creature stands guard just below an iconic mountain chapel, Cerkev Sveti Duh, along the Solčava Panoramic Road near the village of Solčava.  Does anyone know the name of this creature?  (Not a gryphon—more nasty I think.)