On the Road is a weekday feature spotlighting reader photo submissions.
From the exotic to the familiar, whether you're traveling or in your own backyard, we would love to see the world through your eyes.
Mike in Oly
With our wet climate in western Washington State we have plenty of waterfalls just about everywhere you go. Here are some I have photographed over the years that I think are really beautiful.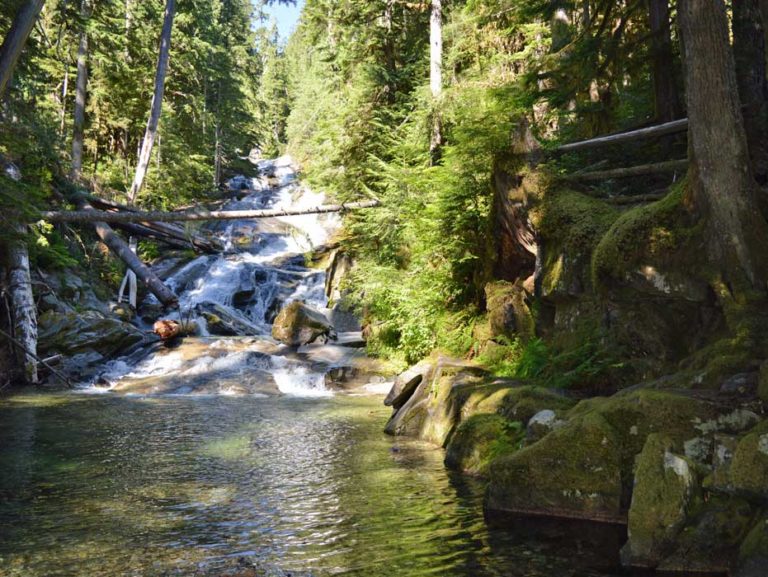 Olympia
Chenuis falls, Mt. Rainier Nat. Park.  This is one of my favorites, but it is a pain to get to. It's four miles into a trail and requires crossing a river, so only accessible in summer when the water flow is lower. But it is such a beautiful, peaceful spot. The falls come down a smooth rock slope into a shallow pool that is perfect for swimming (if you can take the cold mountain water). It is entirely shaded over and makes a wonderful respite after the hike in.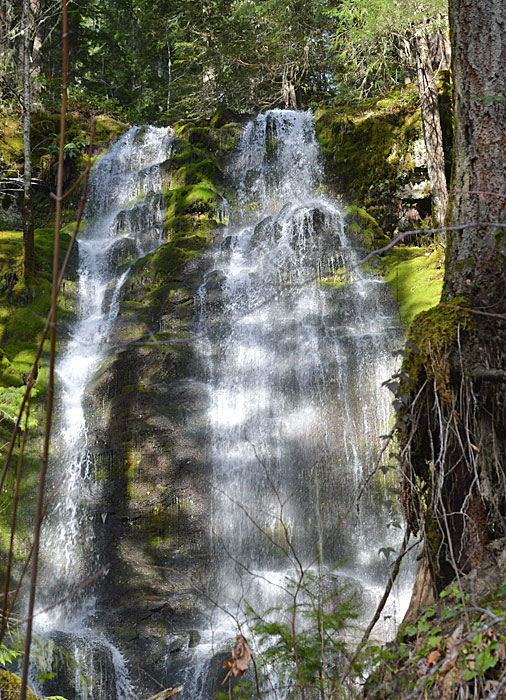 Lewis Co. WA
Upper Davis Creek falls, Lewis Co. WA. A beautiful falls, but kind of out of the way to get to. IIRC we drove waaaay up a logging road to see it.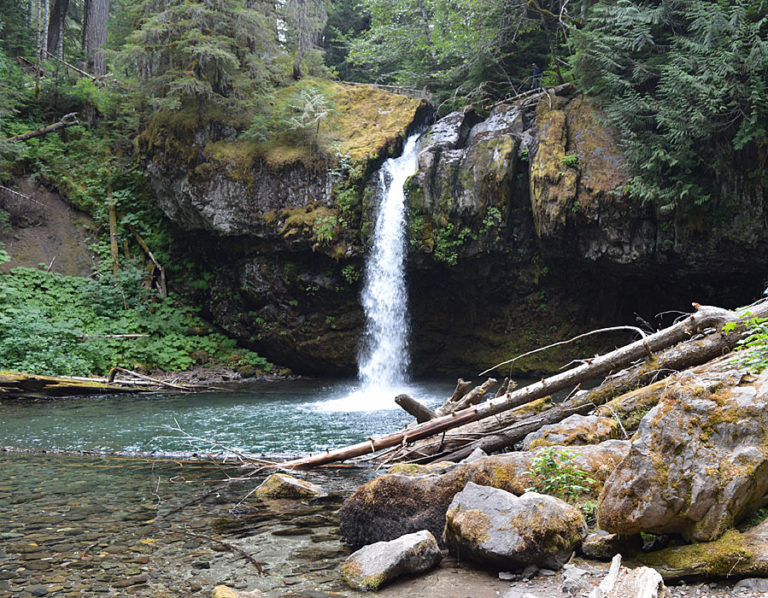 Gifford Pinchot Nat. Forest
Iron Creek falls, Gifford Pinchot Nat. Forest. One of my favorites, easily accessible and breathtaking. I've only seen it in summer and would love to go back when the water is really surging to see it in action. I love the geology it tumbles over. You can see where the lava flow just ended as it rolled down this canyon. Looks like at least two different flows too – one atop the other.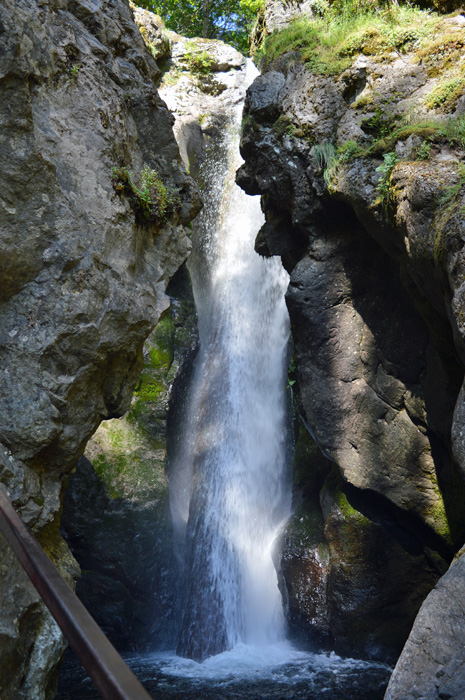 Beacon Rock State Park, WA
This magical waterfall is located in Beacon Rock State Park on the Mt. Hamilton trail. I love how deeply cut into the rock it is. Above it is Pool of the Winds, another water formation cut into the rock that creates a natural funnel that channels the wind. Amazing to see up close.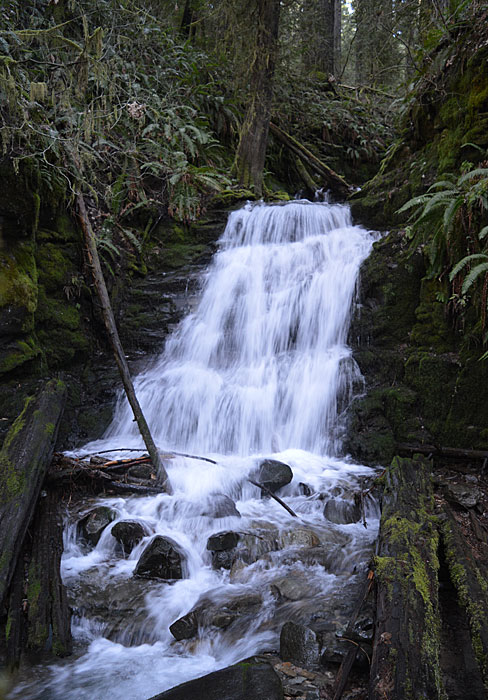 Packwood, WA
This is Hinkle Tinkle Creek falls, one of the cutest names I've come across out here. A small creek and small falls, but so picturesque. This is up around my husband's hometown of Packwood, WA.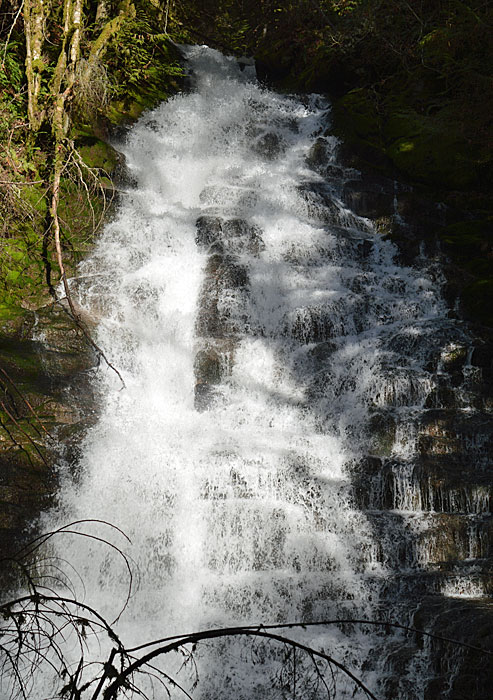 Lewis Co., WA
Lower Hopkins Creek falls, in Lewis Co. WA. This is such a neat formation as the entire lower falls is a staircase of a cascade. I've never seen another like it. The upper falls is lovely too and together they comprise a 440 foot drop.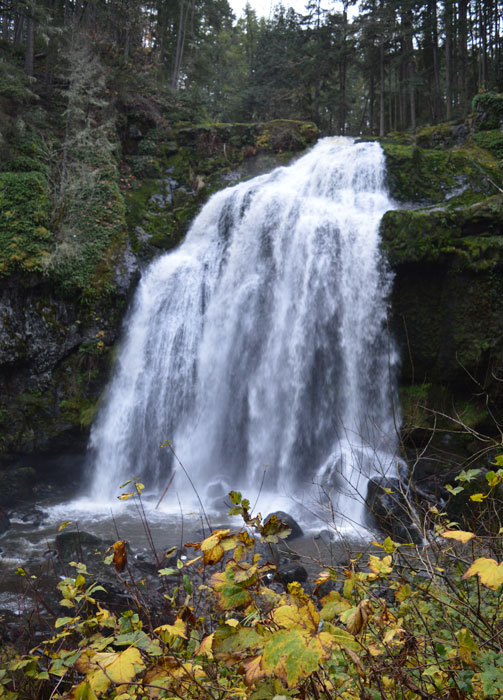 Pierce Co. WA
The Little Mashel falls, Pierce Co. WA. A beautiful falls with a lot of power behind it in winter when the rains are keeping it filled.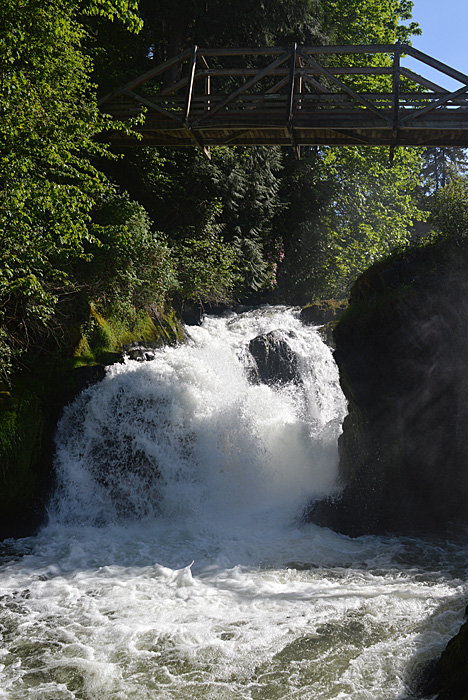 Tumwater, WA
Last is one from here in town. Tumwater Falls in a local city park. I visit this park often as it is just a pleasant walk along a beautiful section of the Deschutes River. It's always fun to see the salmon gathering here below the falls in the autumn before heading up the fish ladders to reach the upper river.
Hope you enjoyed this peek at a few of thousands of waterfalls to be found here in western Washington. Come see them in person!