On the Road is a weekday feature spotlighting reader photo submissions.
From the exotic to the familiar, whether you're traveling or in your own backyard, we would love to see the world through your eyes.
p.a.
Follow-up on an OtR post by ? a while back.  Since the public is no longer allowed to climb the pyramids I'm sending along a few photos taken in the mid-1990s; basic scans of 4×6 prints and multiple compressed email transfers, so sorry abt the quality, but gives a sense of the place.  Hope they all 'travel' well.  I had real issues getting a few to transfer digitally with anywhere near the quality of the prints; like trying to over-enlarge small files.
IIRC Olympus OM-1n, 50mm 1.8, probably Kodak 400.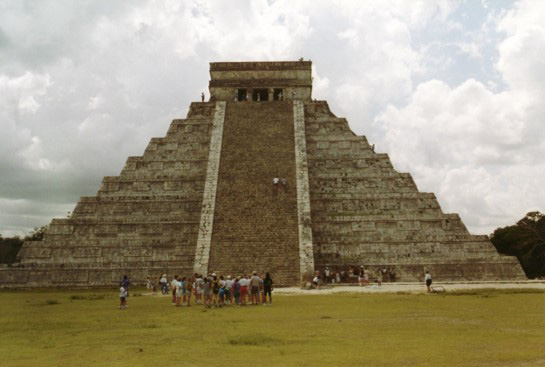 Pyramid.  There was a large chain set down the middle of the stairs.  Didn't need it on the way up, but very helpful going down: the stairs are very steep.  Many went down backwards, facing the stairs holding the chain.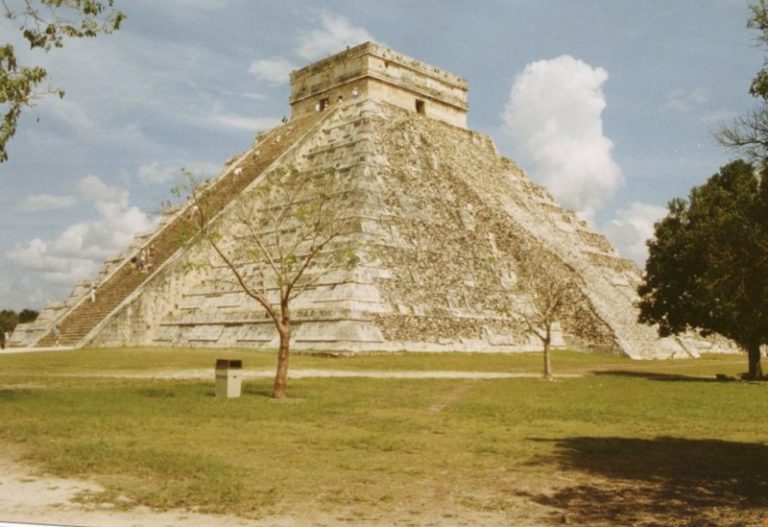 Pyramids are limestone.  When the sun broke through that day this was the look.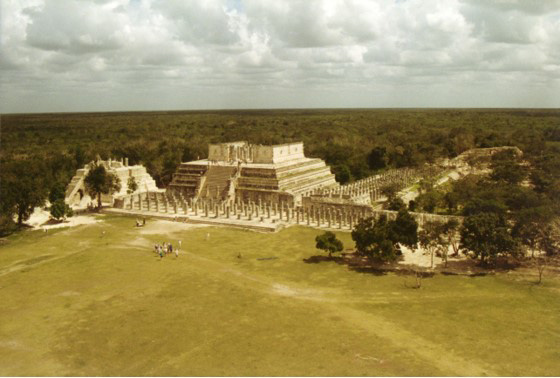 IIRC the palace complex, from the top of a pyramid.  I was motioning for the people to get out of my shot, but they totally ignored me!  Probably Russians.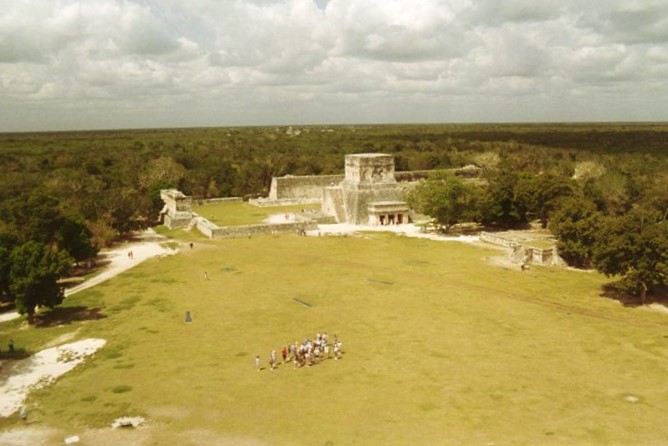 The Ball Court from up top.  Yucatan here very flat.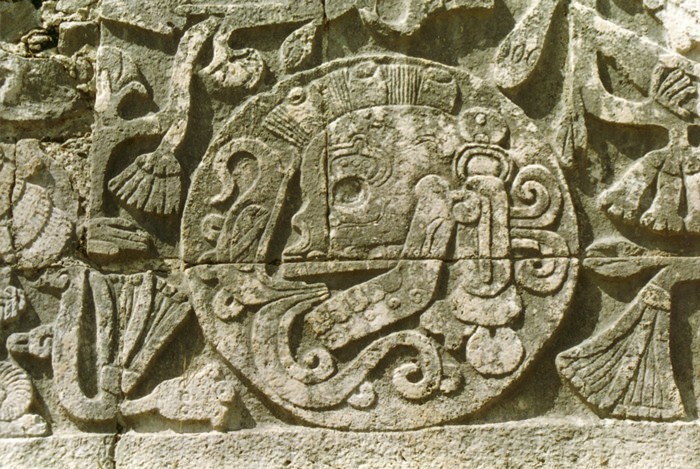 Mayan gods weren't as bloodthirsty as some others in Meso-America, but they weren't warm and cuddly.  Guide said this was the fate of the captain of the losing ball team.  Note the representation of his last breath curling out of his mouth.