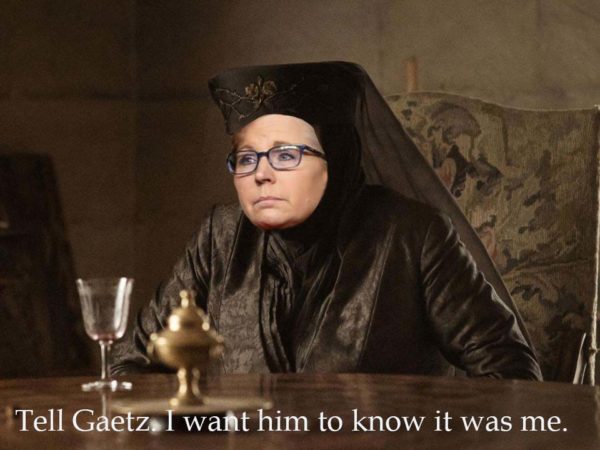 Man, this Gaetz-Greenberg scandal has everything. Snot-nosed rich boys who use their daddies' money and connections to buy office – check. Arrogant Trump-humping douchebags who think their power enables them to act with impunity – check. Abject morons who leave a trail of literal receipts behind to incriminate themselves – check.
As I've repeated in every single thread that addresses the Gaetz sleazopocalypse, my fondest wish is that the investigation and prosecution ensnare additional Florida Republicans. Welp: [NYT]
Investigators believe Joel Greenberg, the former tax collector in Seminole County, Fla., who was indicted last year on a federal sex trafficking charge and other crimes, initially met the women through websites that connect people who go on dates in exchange for gifts, fine dining, travel and allowances, according to three people with knowledge of the encounters. Mr. Greenberg introduced the women to Mr. Gaetz, who also had sex with them, the people said.

One of the women who had sex with both men also agreed to have sex with an unidentified associate of theirs in Florida Republican politics, according to a person familiar with the arrangement. Mr. Greenberg had initially contacted her online and introduced her to Mr. Gaetz, the person said.
Jeebus doesn't love us peninsula dwellers enough to make that unidentified Republican someone consequential like DeSantis, Scott or Rubio, who are the three most dangerous GOPers in the state (in that order). My guess is it'll turn out to be a nobody like the state rep in central FL (Greenberg's stomping grounds) who, in the Trumpian-Gaetzian mold, views his job as trolling instead of legislating.
You'd kinda hope for bigger quarry, but this must be a deeply stupid and arrogant person like the named suspects, and I don't think even Rubio is that dumb.
Anyhoo, open thread.