On the Road is a weekday feature spotlighting reader photo submissions.
From the exotic to the familiar, whether you're traveling or in your own backyard, we would love to see the world through your eyes.
Send in your Paris pics if you have them.  Photos for Springtime in Paris don't have to be Spring photos – it's just that we will be featuring the photos as a series in the springtime.  Plus, I thought Springtime in Paris had a nice ring to it.

On the Road: Week of April 5  (5 am)
Albatrossity – Brazil 2011, part 2
evap – Myanmar, December 2016, Part 1
?BillinGlendaleCA – — Scheduled, Classic edition
JanieM – China, Part 1/8
way2blue – Isla Bastimentos, Panama
?  And now, part 2 of Albatrossity's 2011 trip to Brazil.  Such amazing creatures, and the Scarlet Ibis is amazing!
Albatrossity
The second half of our 2011 trip to Brazil was spent near the mouth of the Amazon, in the city of Belem and on the island of Marajó, a delta island that is larger than the state of Maryland, or approximately the size of Switzerland. But before we get to those, I will add a couple of images from our time near Manaus.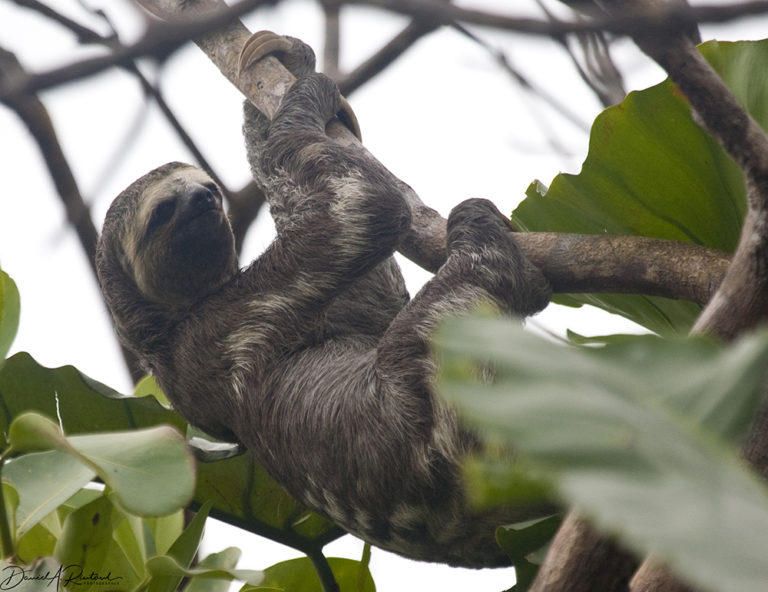 Ariaú
May 20, 2011
One of the creatures that we all wanted to see was a sloth. And we did see quite a few, including one mom with baby. She did not get out in the open for a family portrait, but this guy did, and you can see that is a three -toad sloth, specifically the Brown-throated Three-toed Sloth (Bradypus variegatus), which is the most widespread sloth species.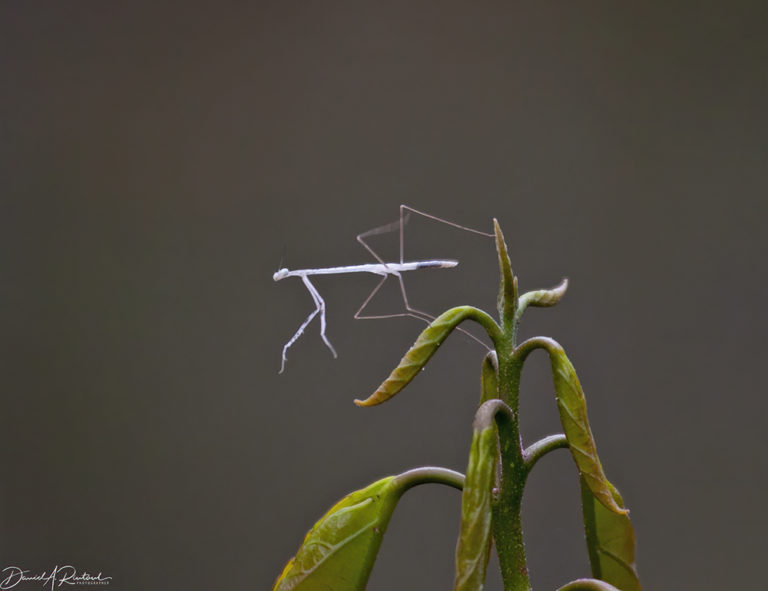 Ariaú
May 20, 2011
Insects are abundant in the rain forest, but many are quite camouflaged, and most are difficult to see in the low light. This young preying mantis made a ghostly appearance beside the boardwalk, however, so I snapped a picture of his morning calisthenics ritual.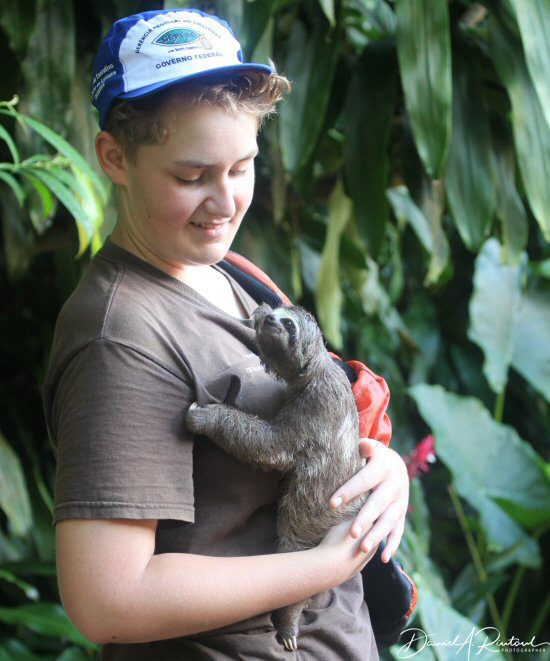 Belem
May 27, 2011
On to Belem! This is an amazing colonial-era city (founded in 1616), and was also the port city for the rubber boom of the 19th century. It actually is not on the Atlantic, but rather sits about 100 km upstream on the Pará River. But the Amazon is vast; ocean-going vessels can easily navigate upriver to Manaus (1000 miles) and even to Iquitos, Peru (2300 miles). In comparison, ocean-going vessels on the Mississippi can only get as far as Baton Rouge, Louisiana. The amount of water flowing in the Amazon is simply indescribable; everybody needs to see it in order to believe it!
We spent a day and a half in Belem, including some time at a local zoo-botanical park that had a sloth rescue center. Sloths are commonly orphaned, often when the mother gets killed by a vehicle. Fortunately they are also relatively easy to feed and care for; they spend most of the day napping! The students got to see several baby sloths, and even hold them. Here is my daughter with one of the orphans; they do like to cuddle!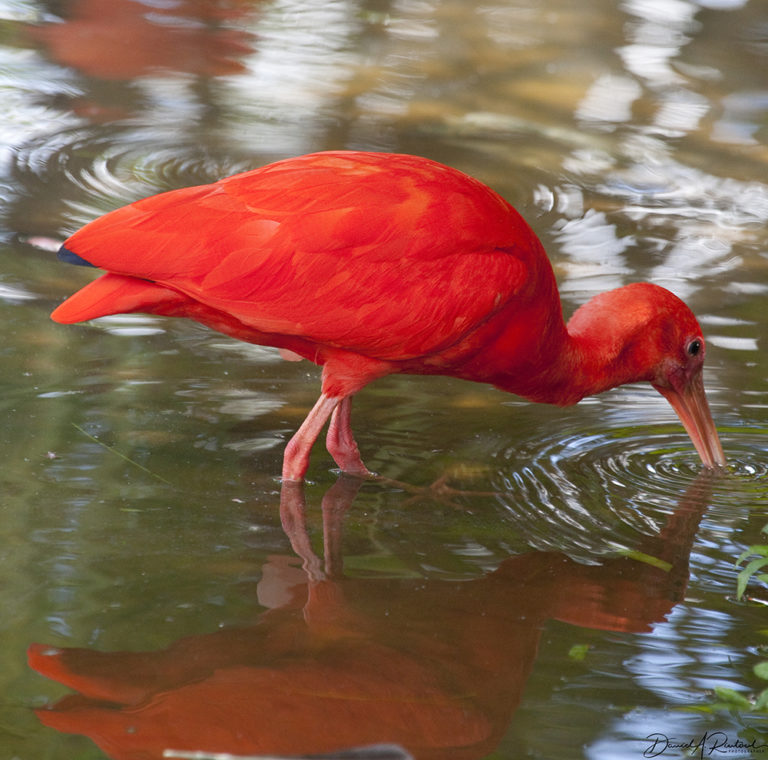 Belem
May 27, 2011
Other highlights of that day included some impressive birds. Here is a Scarlet Ibis (Eudocimus ruber), stirring up the water to find some food.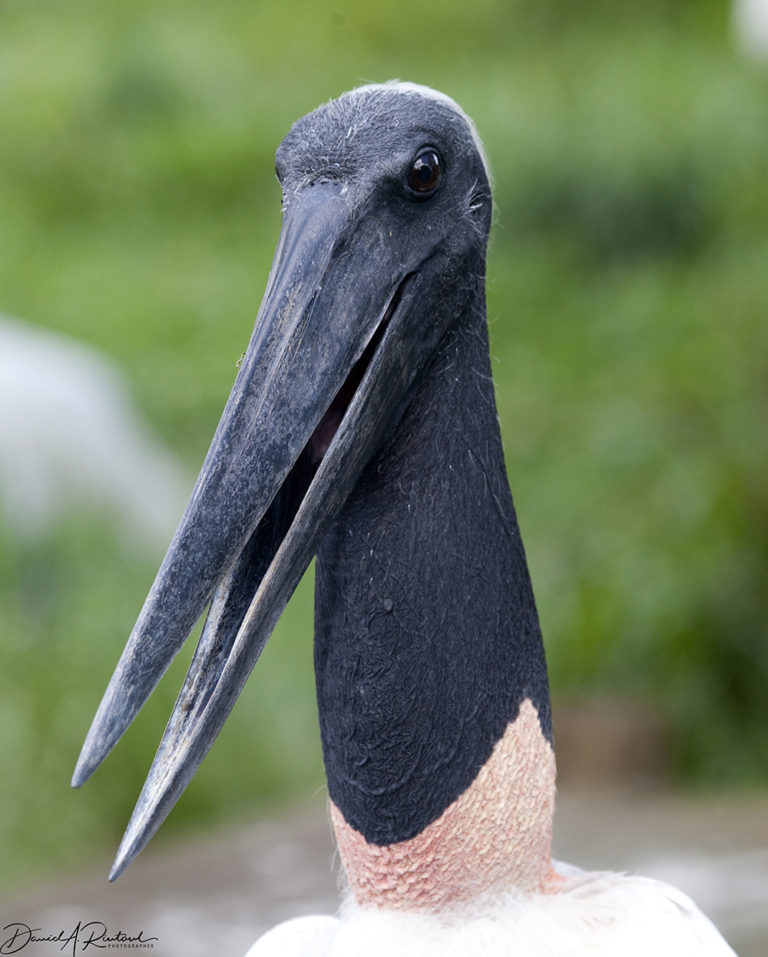 Belem
May 27, 2011
The Jabiru (Jabiru mycteria) is a very large and impressive stork found throughout much of South America. The name is derived from a Guarani word that means "swollen neck". And indeed it is! In addition to the impressive physiognomy, this bird is huge, standing about 5 ft. tall.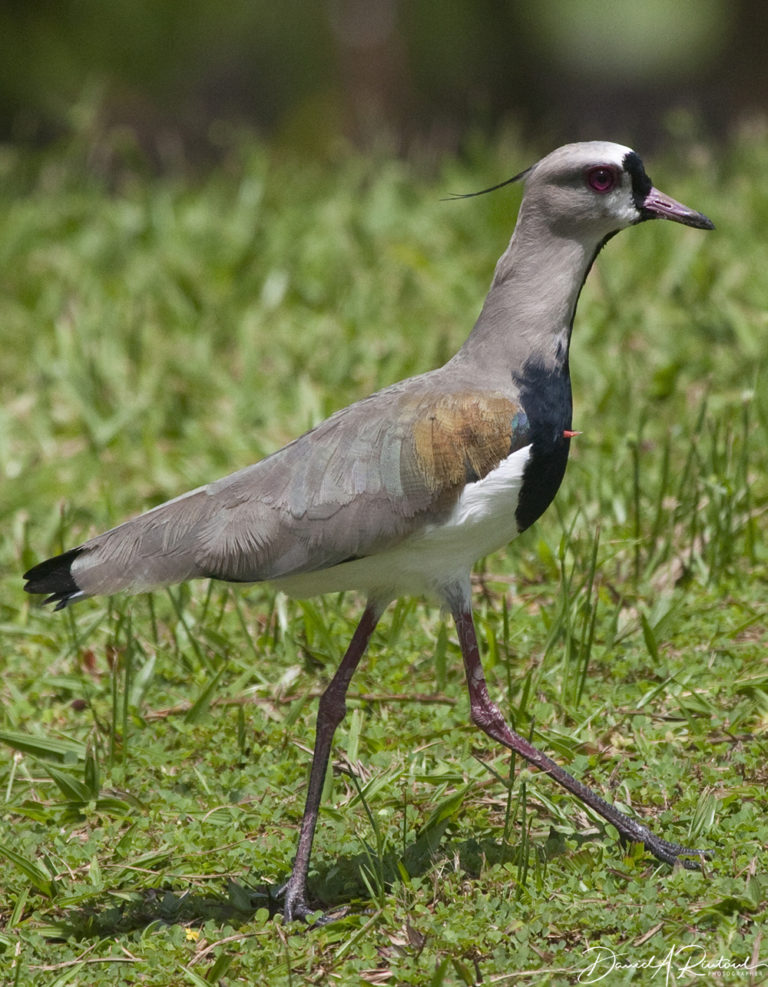 Belem
May 27, 2011
The Southern Lapwing (Vanellus chilensis) is also found throughout much of South America, although not in the Amazon rainforest. It, like the northern version, is raucous and gregarious. It also comes with red bony spurs at the bend of the wing, which are apparently used quite effectively in combat with other lapwings, or in defending the nest from predators.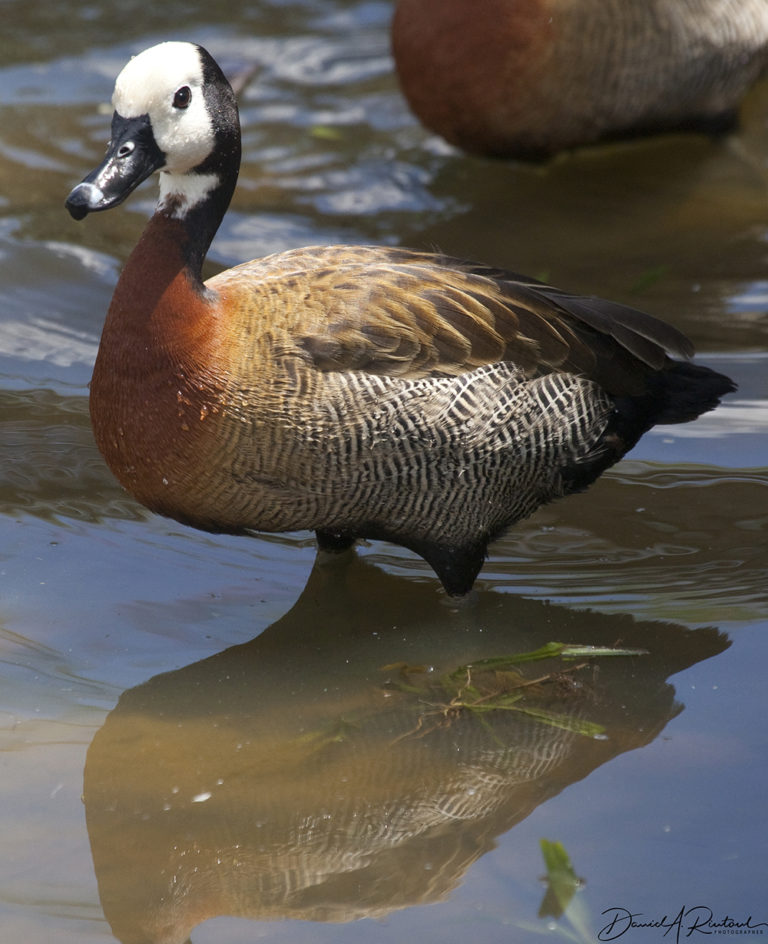 Belem
May 27, 2011
White-faced Whistling-ducks (Dendrocygna viduata) are handsome little waterfowl, and are found not only in South America, but also in much of sub-Saharan Africa.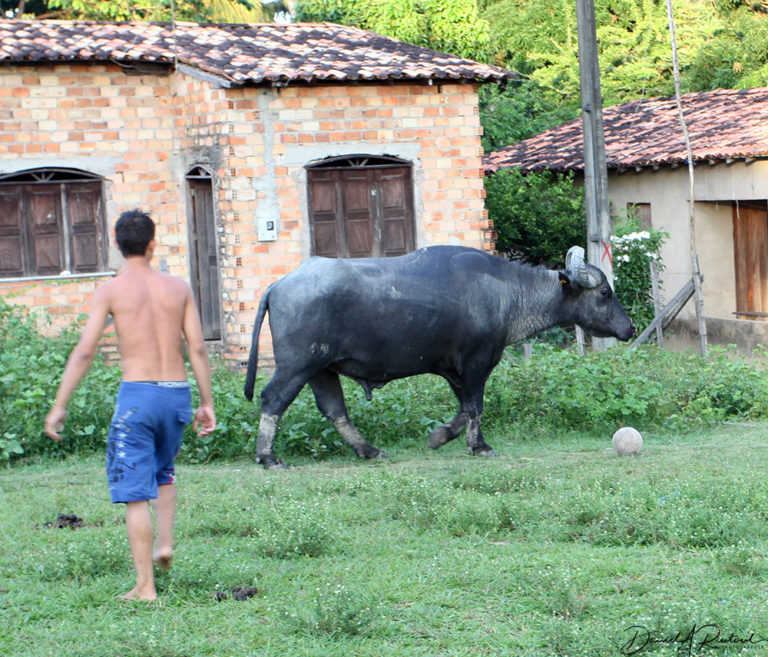 Marajó
May 28, 2011
From Belem we took a ferry trip of about 2 hours to get to Marajó. The island is not particularly populous, being devoted mostly to ranches that raise water buffalo. It is almost directly on the equator, so it is easy to get sunburned (as some of us learned in dismay). We stayed in the town of Soure, in a lovely posada whose owner was originally from France, so the food was an excellent mix of French and Brazilian cuisine. My daughter's birthday occurred while we were there, and they made a lovely birthday flan to celebrate. There was also a pick-up soccer game going on nearby, where this impressive water buffalo kept trying to join in.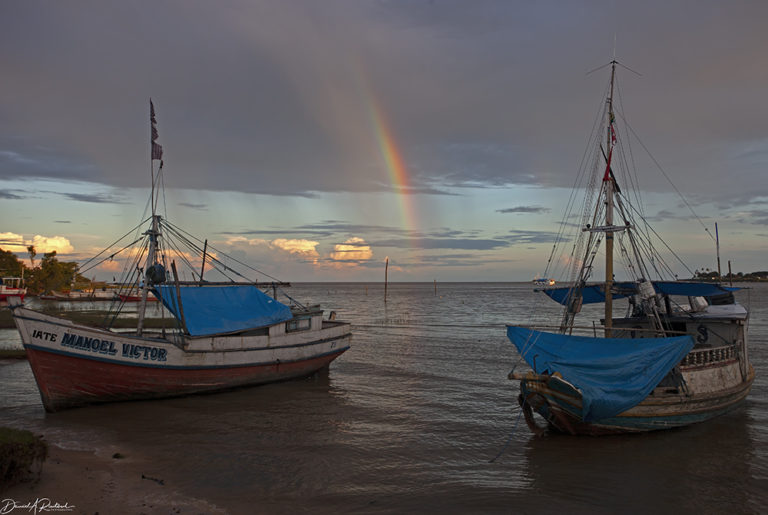 Marajó
May 28, 2011
I don't have many pics of birds or wildlife from Marajó; it has been occupied by humans for a long time. And one of our long walks was punctuated by one of the most amazing thunderstorm/downpours I have ever been caught in; it probably dumped 5 inches of water on us in less than 30 minutes. I left my camera at the hotel since the chance of thunderstorms was announced before we left. So here is a rainbow over the fishing boats at Soure. A beautiful way to end that day, and our time in Brazil in 2011.