On the Road is a weekday feature spotlighting reader photo submissions.
From the exotic to the familiar, whether you're traveling or in your own backyard, we would love to see the world through your eyes.
way2blue
I've been pining for tropical vistas, tropical fish, balmy breezes. Not sure why… So I looked through photos of some of my fairly recent travels. These are of a visit to an island on the Caribbean side of Panama. The island is mostly a national marine park and has no roads to speak of. There's a village, Old Bank, at the northwestern end. A western-style resort at Red Frog Beach, a few eco resorts. Otherwise, not too much. Perfect for us. We left by boat from Isla Colon and headed to a small, off-the-grid (obviously) resort on a former cacao plantation.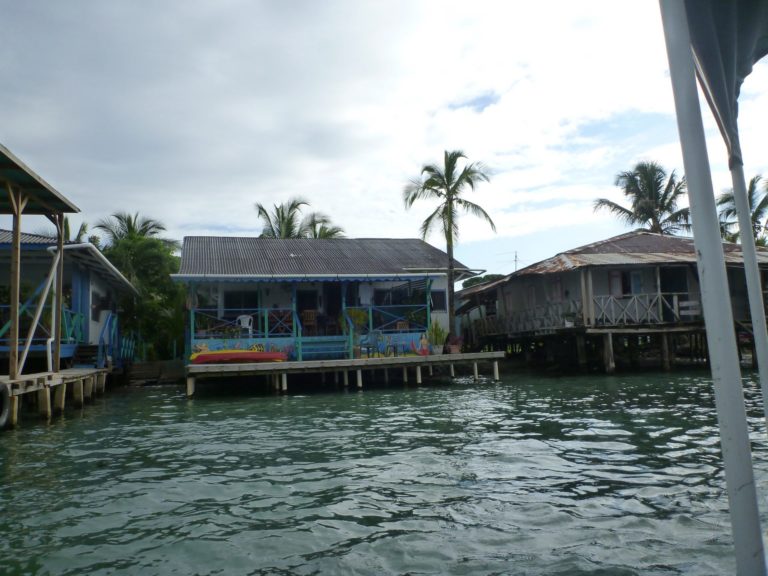 ISLA COLON
We arrived in the port town of Almirante from Volcán by car. A long, hair-raising journey on mountain roads that cut from the Pacific to Caribbean side of Panama. Imagine coming around a curve on a narrow, twisting road and seeing just a few feet ahead that the road bed has dropped abruptly ~2 feet. No warming. Lots of fun challenges like that. Anyway. In Almirante our car was secured in a large chain-linked pen full of cars and we caught a boat taxi to Isla Colon. Then roller-bagged our way to the lodging suggested by the resort. This one. A small bungalow with room doors secured by padlock & key. The next morning our ride arrived and we headed to Isla Bastimentos.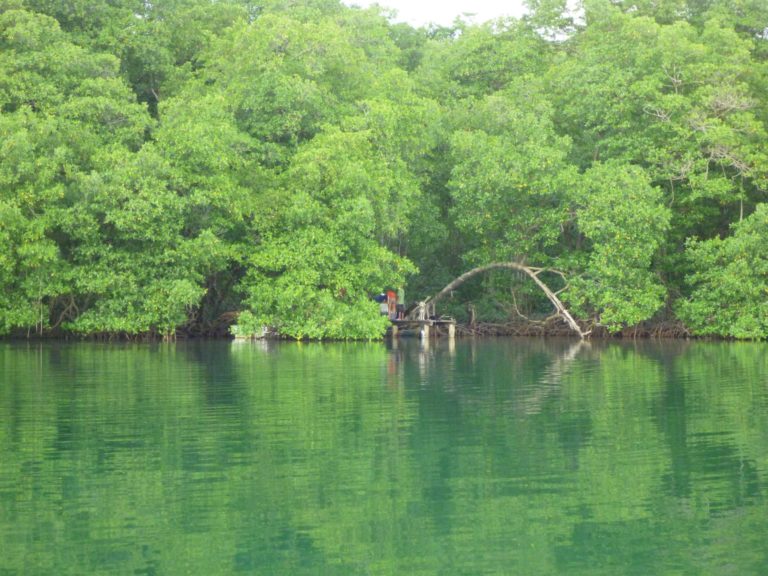 ISLA BASTIMENTOS
A view of our destination with 'official greeter' dog and Jak (in the green shirt) waiting.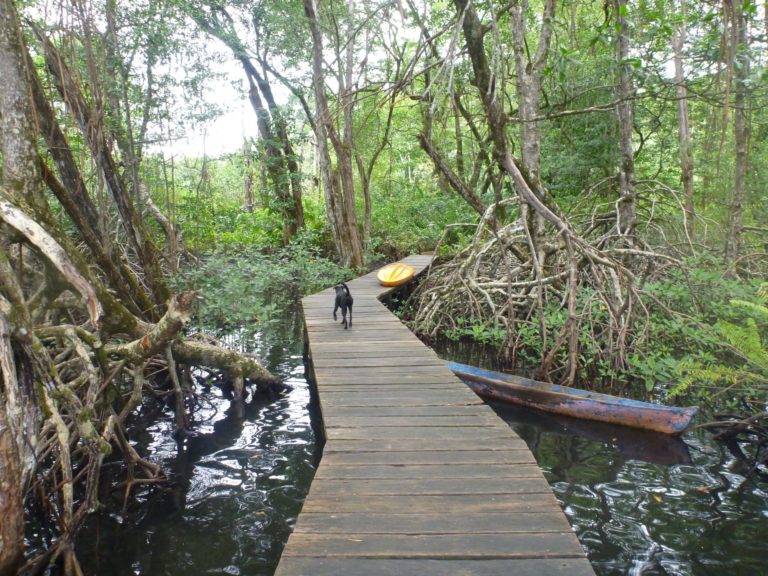 ISLA BASTIMENTOS
And the boardwalk leading up to the resort with 'official guide' dog.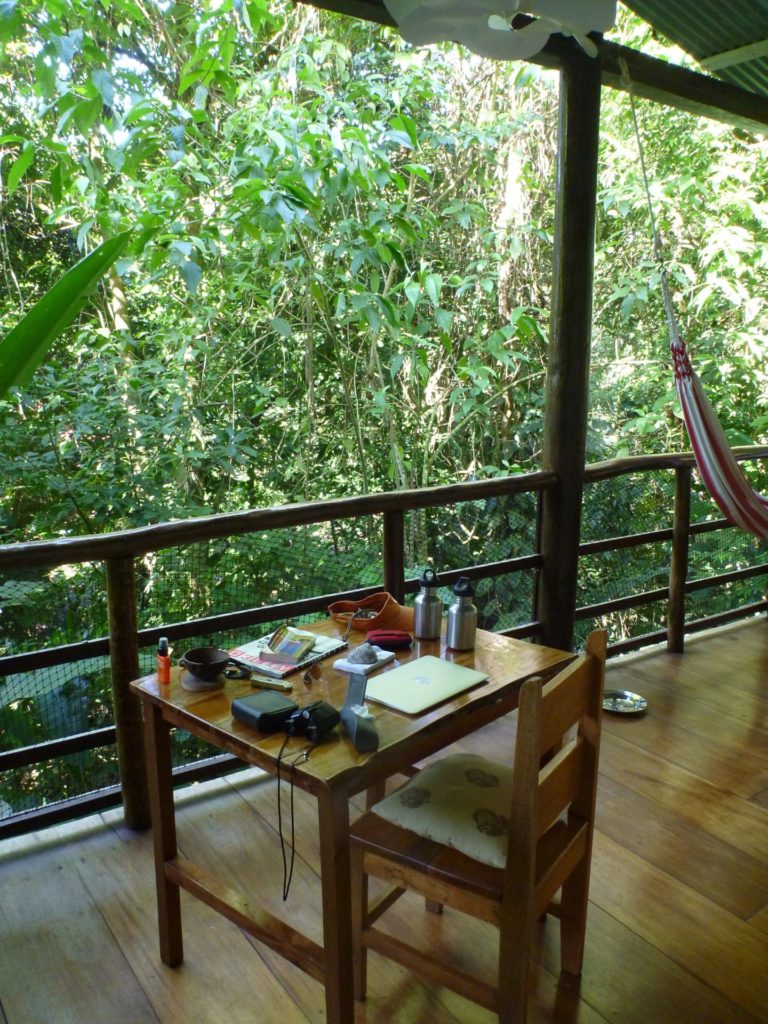 ISLA BASTIMENTOS
We spend the first half of our stay in the lowermost of 4 open-air 'bungalows'. When we got to ours, a mother & baby sloth were in a tree just off the platform. Groups of monkeys would pass by daily.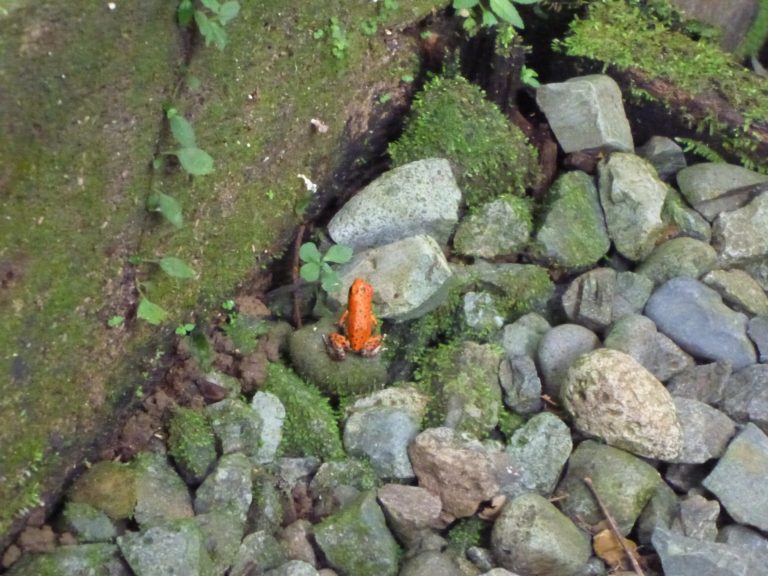 ISLA BASTIMENTOS
One of the red frogs on the path down to dinner.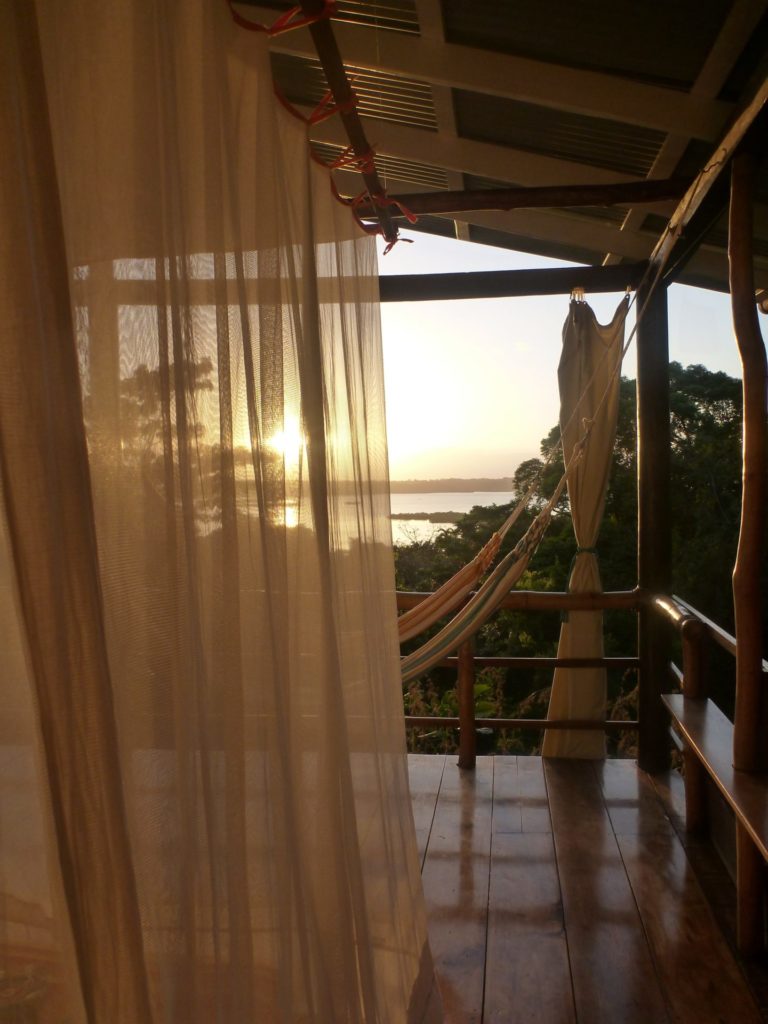 ISLA BASTIMENTOS
The second part of our stay we moved up one bungalow. A lot more stops, but with this amazing view toward Isla Solarte & the sunset.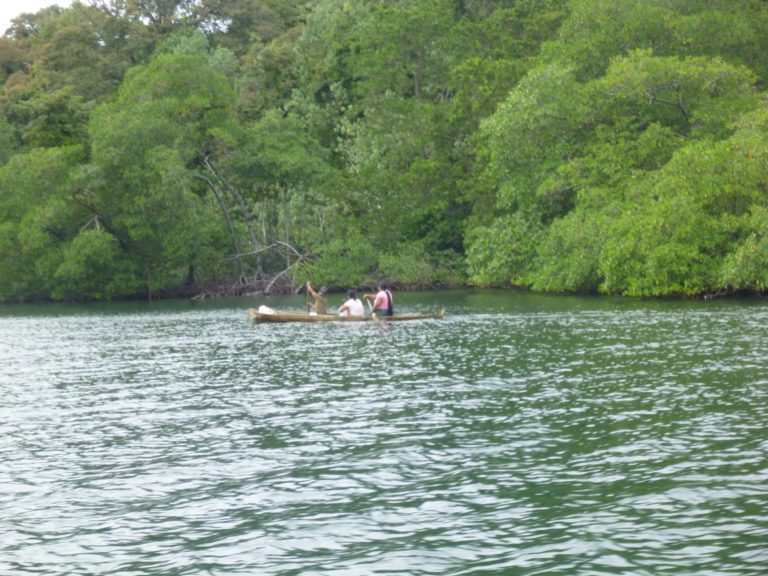 ISLA BASTIMENTOS
The indigenous people of the island get around on low riding canoes—even the children commute to school by canoe.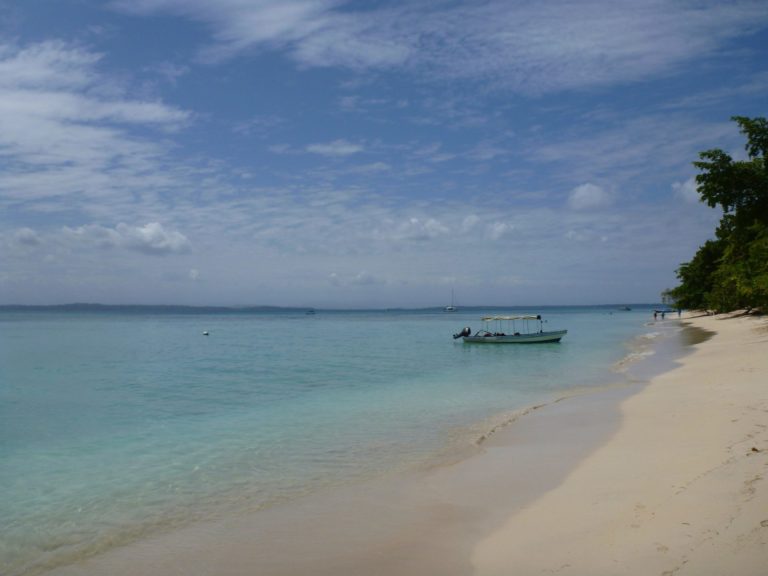 CAYO ZAPATILLA
We visited a nearby cayo for snorkeling & beach-combing. While snorkeling about—I looked down to see fair-sized shark resting on the bottom. Oh.