We're waiting for a storm that should be here in a few hours. The mister is watching a terrible movie about Alexander the Great. It has Angelina Jolie in it, plus Anthony Hopkins, and it appears to be expensively filmed, but my gawd, what an awful movie! To avoid the painful spectacle, I'm finding projects to keep myself busy and ducking out to look for birds every now and then. Here's what I've seen so far — an Osprey perched in a tree across the river: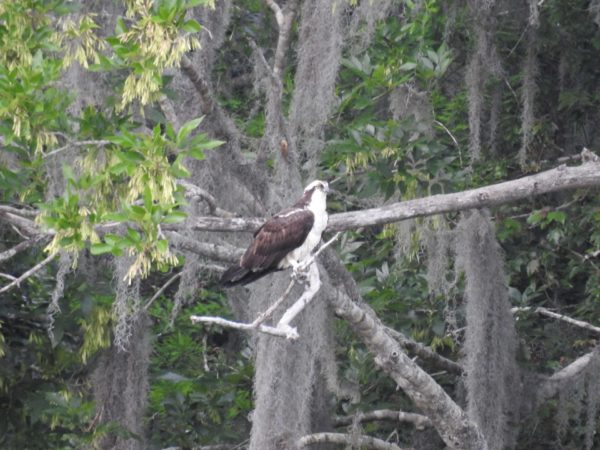 A heron stalking through the swamp in search of fish, frogs, crawdads, etc.: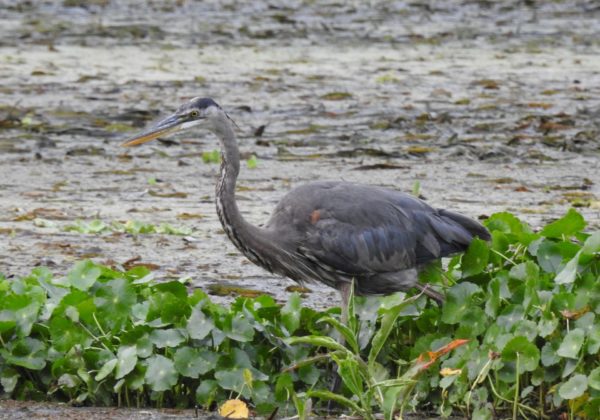 And here's one of the several hummies who claim dominion over our feeders: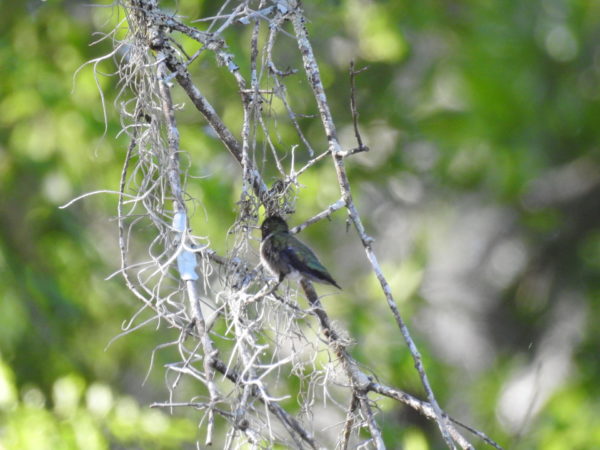 They are mostly on the move, the hummies, driven by their absurd metabolism, but they take periodic breaks high in the trees. They have specific roosts that afford a view of the feeder they regard as their property. If another bird comes near, they'll launch themselves at it like a ballistic missile, making angry record-scratch noises.
As soon as this dreadful Alexander movie is over and it's my turn to control the media, I'm going to watch "Thunder Force" on Netflix, a new superhero flick starring Melissa McCarthy and Octavia Spencer. Anyone seen it?
What are y'all up to today? Open thread!