I always thought this was a great headline: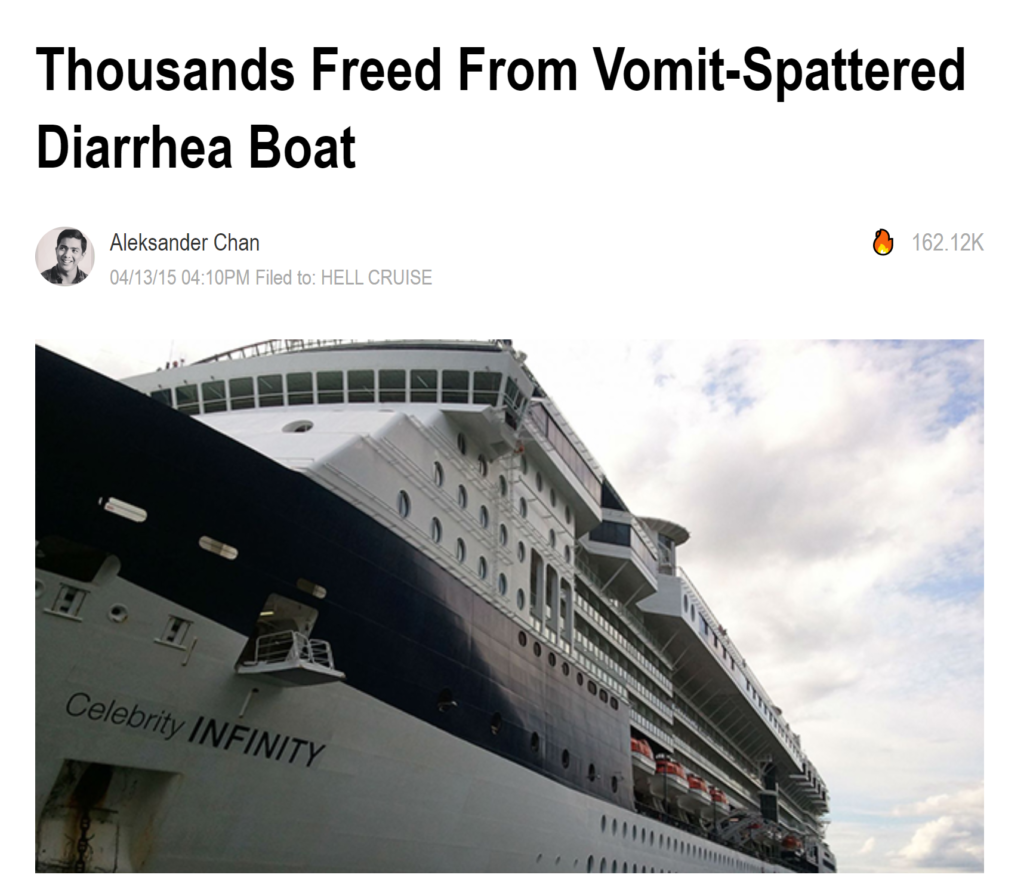 Anyway, the cruise industry is whining about new CDC guidelines for cruise ships, and chucklefuck DeSantis is responding by suing the government so that cruisers would get the same freedom as any other Floridian under his rule — the freedom to get sick and die of COVID. As long as part of the deal for anyone boarding a cruise ship in Florida is the understanding that you'll be locked on board until 14 days after the last positive COVID test, I'm fine with the cruise industry running full blast. The lucky riders on one of these hell boats might hit the cruise ship daily double: COVID and norovirus. They can puke, shit and cough themselves to death.
With the widespread availability of vaccines in the US, the obvious solution is for the cruise industry to require that all passengers be vaccinated. Then, the only issues facing cruisers will be diarrhea and ennui. Instead, since their target demographic includes Foxtards who think vaccination is part of a Jewish/Chinese/Black/Brown replacement strategy, the cruise industry has to do this stupid dance instead.
Since I have no interest in being locked aboard a boat, I would just point and laugh, except for one thing: DeSantis' lawsuit is part of a plan to minimize the impact of COVID. Republicans who ran states where lots of people died are going to use a two-pronged strategy of whatabout and denial, and by the time 2022 rolls around, they'll have convinced their moron followers that our entire COVID response was a typical, weak liberal overreaction.