The GOP is Trump's party; Trump's party is the GOP.
Which is to say that the grifter in chief (the one title he did not surrender on 1/20), as we here know full well, is not some aberration, but is rather the personification of the Republican Party in its current state of devolution. Trump never cared about politics as it is commonly understood; he was in it as he was in everything that preceded it, for the attention, and above all, to dip his beak.
So it was no surprise to learn recently that Trump's campaign systematically and intentionally looted their own supporters, surreptitiously ensnaring contributors into doubled amounts and weekly repeats of attempted one-time donations–at a point in the fall when his election effort was running out of cash. That became a mini-scandal only in the last couple of weeks, and it seemed a perfect postscript to the most corrupt presidency in memory. Of course, Trump would rip off his people, because they weren't his people: they were just the nearest and easiest marks.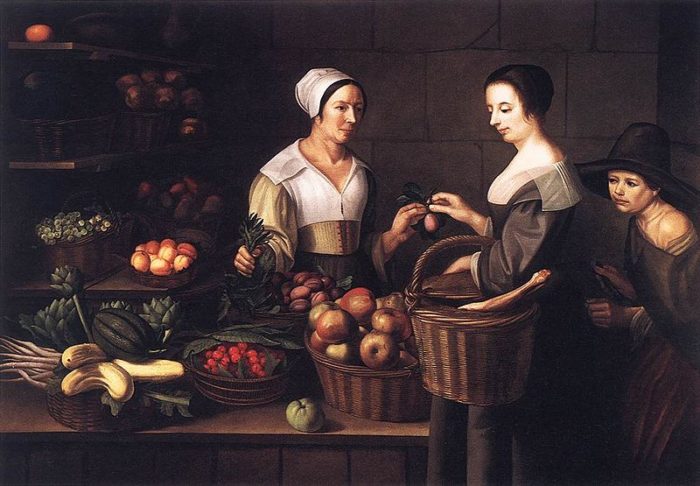 The story broke finally, and it turns out that all that fund raising around the "stop the steal" treason was actually a way of refilling the tank to refund anyone who got round to complaining (while pocketing the spoils of those who never figured out the theft). And perhaps, in a kinder, more innocent age, that would have been that. A scumbag ran a con for a while, got caught, and that particular scam would be put to be for at least a bit.
I confess I thought something like that would happen. Even now, it seems, I don't fully credit the degeneracy of the GOP:
The political arm of House Republicans is deploying a prechecked box to enroll donors into repeating monthly donations…

The language appears to be an effort by the National Republican Congressional Committee to increase its volume of recurring donations, which are highly lucrative, while invoking former President Donald J. Trump's popularity with the conservative base. Those donors who do not proactively uncheck the box will have their credit cards billed or bank accounts deducted for donations every month.
Even better, and by better I mean worse, the leg breakers ate the NRCC warn their victims of consequences if they don't make the big each week: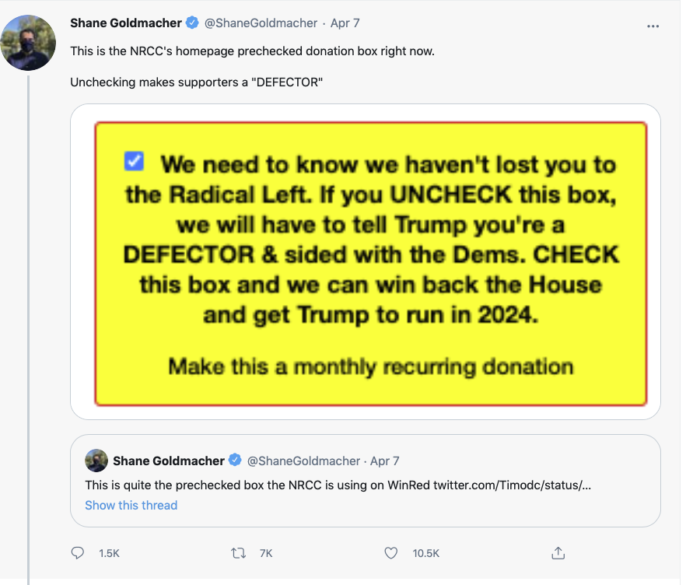 The Republican program as articulated by McConnell et al. is itself a bust-out operation, run on the entire country–cut every tree, lease every well, let out as many no-bid contracts as possible to Friends of the Party–so it's no surprise that the Family runs all of its operations on the same lines.
They are who they say they are; and because I think that non-political-junky-types can get the nastiness of this kind of petty cheating better, in some ways, than the grand con that the Congressional caucus hopes to run on us all, I hope we hammer home every instance of "You Just Can't Trust A Republican" every chance we get.
And with that, I hope I'm back in more regular rotation here at the home of fine mustard and better cats. I make no promises–it's been a tough several months for me here in the Hub of the Universe, and while I think there's light at the end of the tunnel, I'm not quite sure. But here's hoping, and a couple of images to express my felines about this fine flock of jackals. (Do jackals flock?)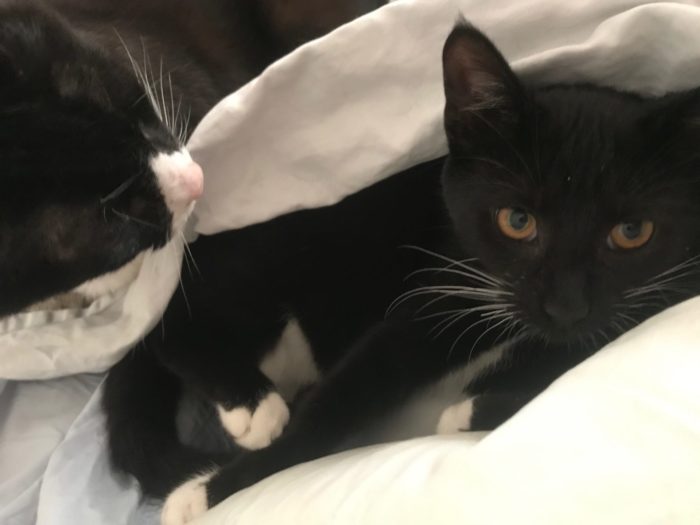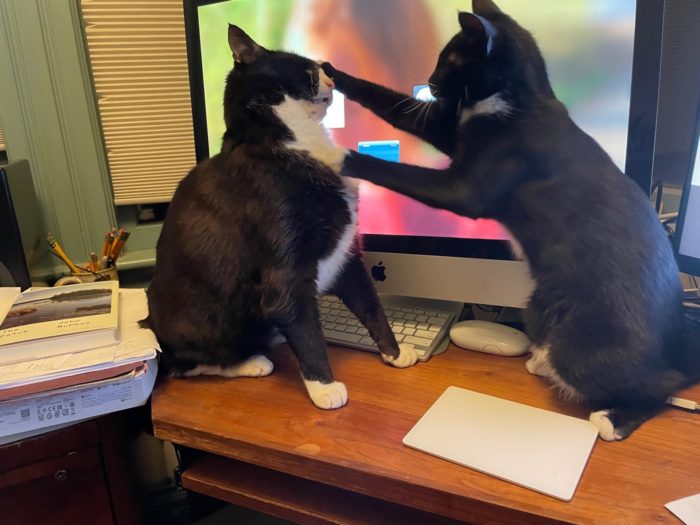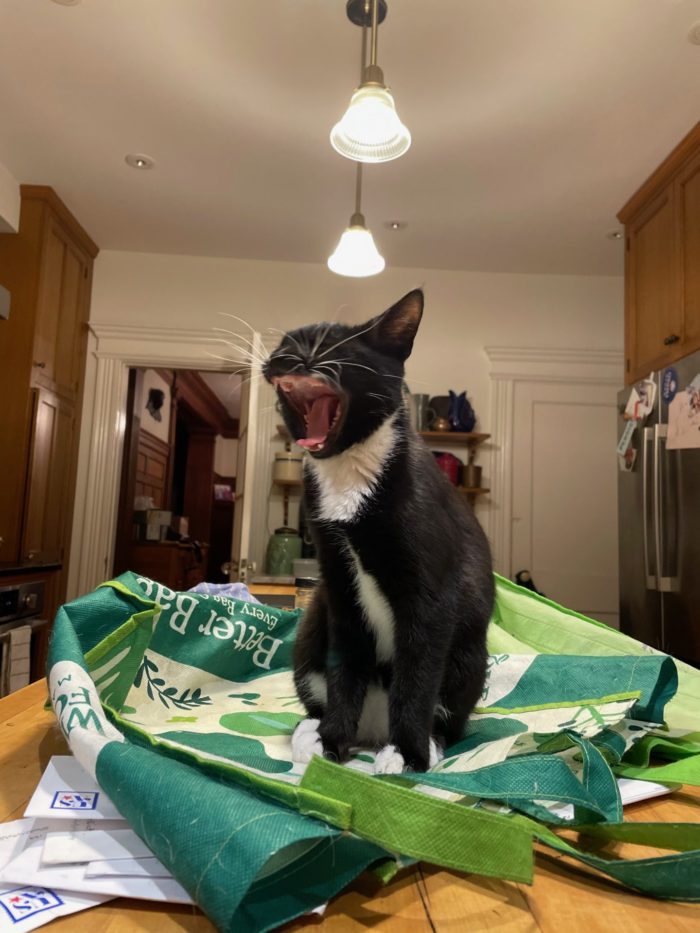 That's enough.
This thread: it is open.
Image: Louise Moillon, Market Scene with a Pick-pocket, first half of the 17th c.