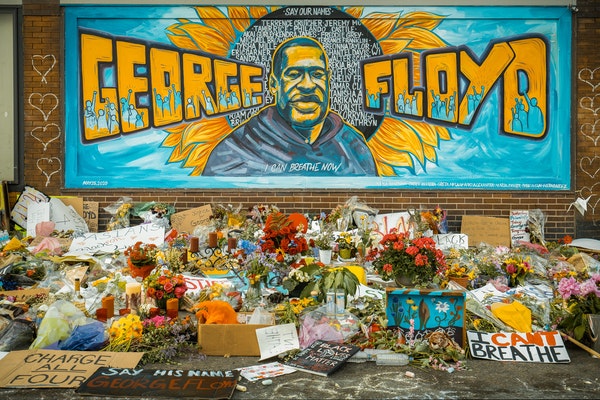 Excellent opinion piece in today's Washington Post.  Does anyone know whether changes like this could be done at a federal level?  Or would this change have to come at the state or local level?
Opinion: Traffic enforcement is broken in the U.S. Here's how we can fix it.
Excerpts from this article:
If we are serious about preventing needless deaths and routine humiliation of Black and Latino drivers at the hands of police, we need to change how we promote traffic safety in the United States.

Police make 20 million traffic stops every year. That means millions of opportunities for things to go tragically wrong, as they did not only for Daunte Wright this month in Minnesota but also for Philando Castile, Sandra Bland, Walter Scott and countless others who escaped with their lives but whose lives nonetheless were forever impacted.

…

There are at least three things we can do to reduce the harm and racial disparities of traffic enforcement without compromising public safety.

First, we can take much of traffic enforcement out of the hands of police. Some places are shifting traffic enforcement to unarmed traffic safety experts. Relatedly, we can make better use of transportation design and technology. There are legitimate concerns about where red-light and speed cameras are placed, but I've never seen one pepper-spray a motorist or show a strange proclivity for targeting Black drivers when it was light enough to see skin color. This shift would reserve police stops for immediate threats — such as drunken driving — that arguably require a police response.

Second, cities and states should reject pretext stops, by prohibiting their use, reducing the infractions for which police can stop people, and cleaning up often-antiquated vehicle codes to remove violations that have little to do with public safety and everything to do with allowing police to stop people at will. Pro tip: Prohibiting air fresheners hanging from rearview mirrors is not motivated by a traffic safety concern.

Third, cities should shift the resources currently used for our harm-inefficient traffic enforcement system to evidence-informed programs for preventing gun violence and reducing the harm of illicit drugs.

Given that Whren came out of Washington, the D.C. police would be a worthy candidate for leading this change. Indeed, the D.C. Police Reform Commission recently provided a road map for how to reduce the harm of traffic enforcement. Other jurisdictions are innovating as well. We should encourage and learn from those efforts to create a traffic safety system that does not kill and humiliate.
Does anyone know whether changes like this could be done at a federal level?  Or would this change have to come at the state or local level?