On the Road is a weekday feature spotlighting reader photo submissions.
From the exotic to the familiar, whether you're traveling or in your own backyard, we would love to see the world through your eyes.
way2blue
During our stay on Isla Bastimentos, we took a boat trip up a sluggish river/slough to visit a large cave, home to nectar bats. As our guide paddled up the brackish slough, he pointed out various animal life. The cave was about a mile hike up a muddy trail from where we beached the boat. Once in the cave, we ventured through branching tunnels with headlamps. Wading through cold, thigh-high water, trying not to worry about what might be lurking around our ankles.
[All the following photos were taken on 18 February 2013.]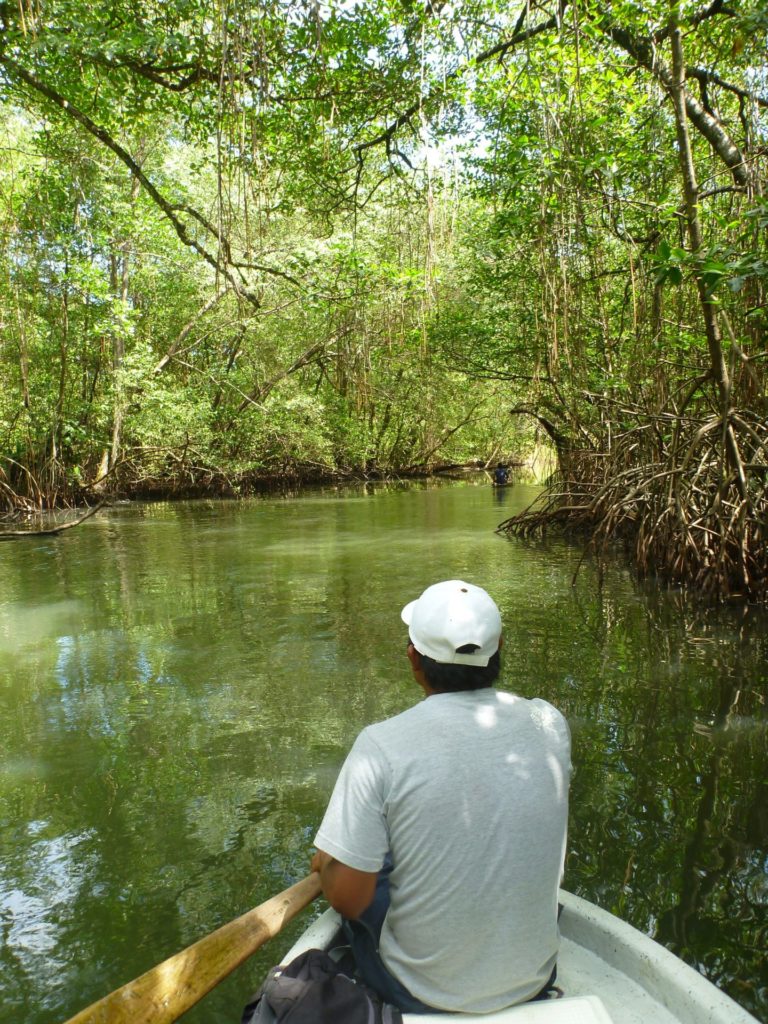 ISLA BASTIMENTOS
Heading up the river through lush vegetation with our guide paddling from the bow.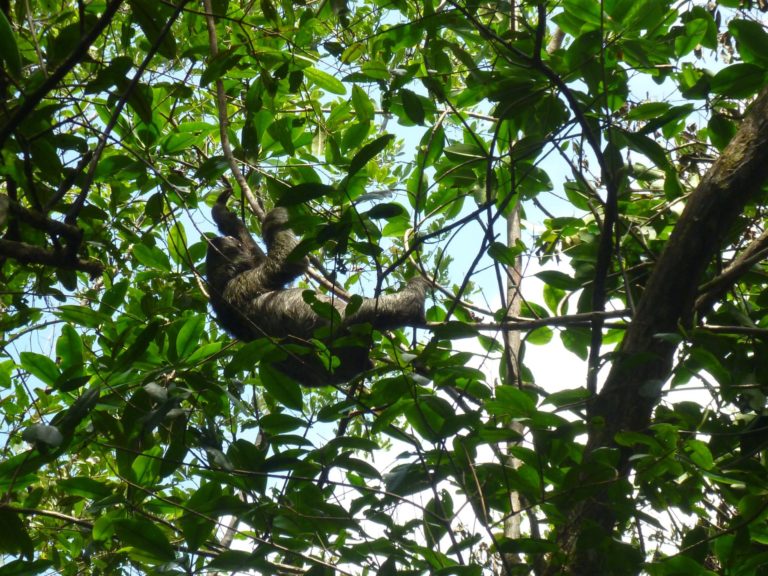 ISLA BASTIMENTOS
Sloth sighting. I also have blurry photos of giant spiders and other scary insects.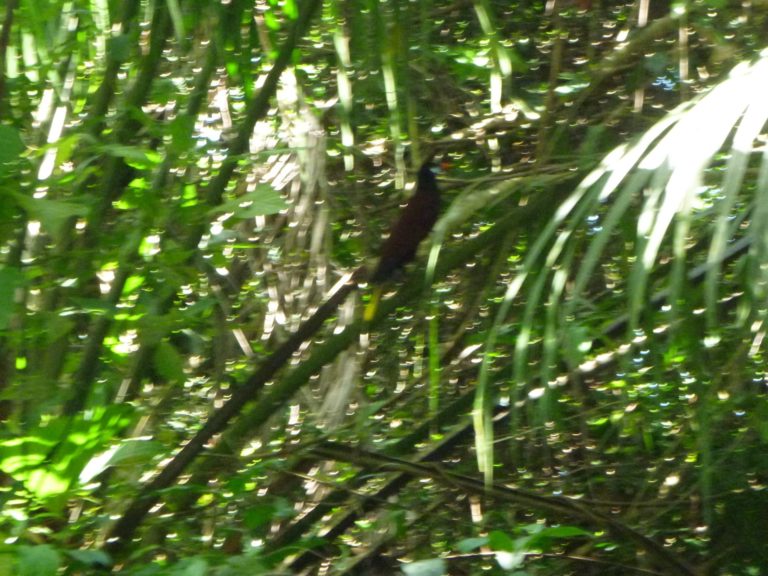 ISLA BASTIMENTOS
This one's for Albatrossity, exemplifyling why I shouldn't try to photograph birds…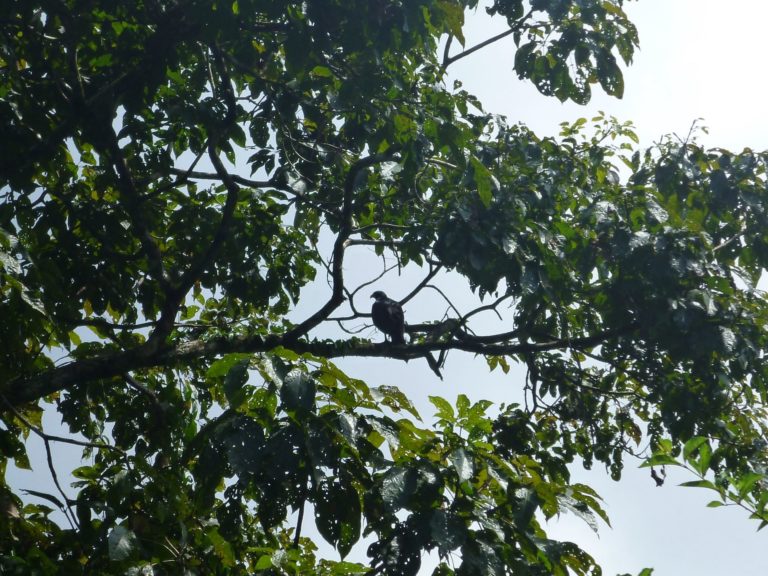 ISLA BASTIMENTOS
Slightly better shot of a different bird. Is this a raptor of some sort with its compact body & curved beak?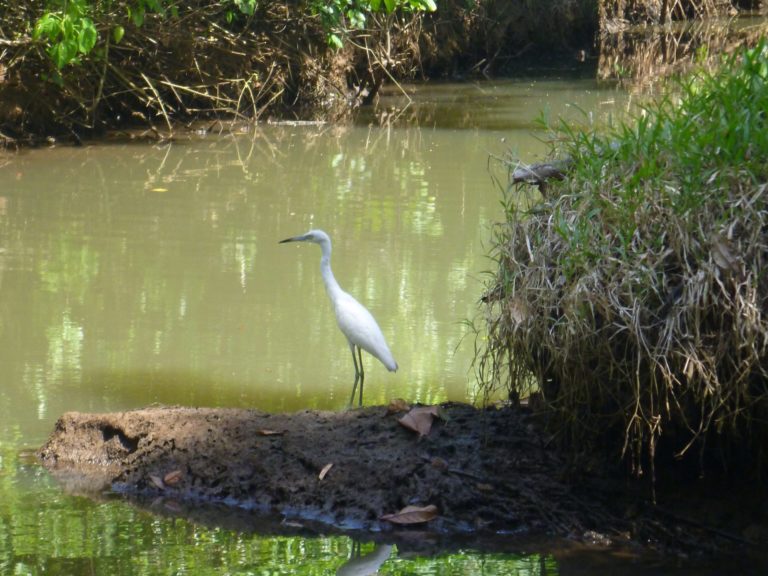 ISLA BASTIMENTOS
Took a blurred shot of this one flying in—fortunately s/he's posing for me here.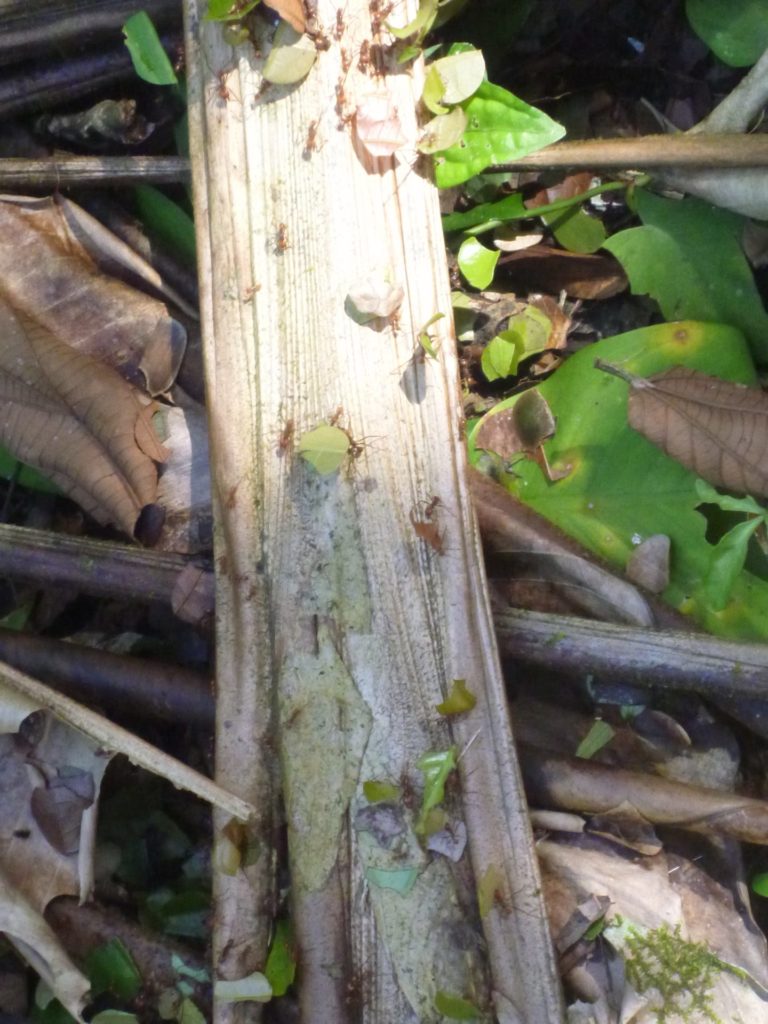 ISLA BASTIMENTOS
Ants doing ant things using a downed log as an expressway.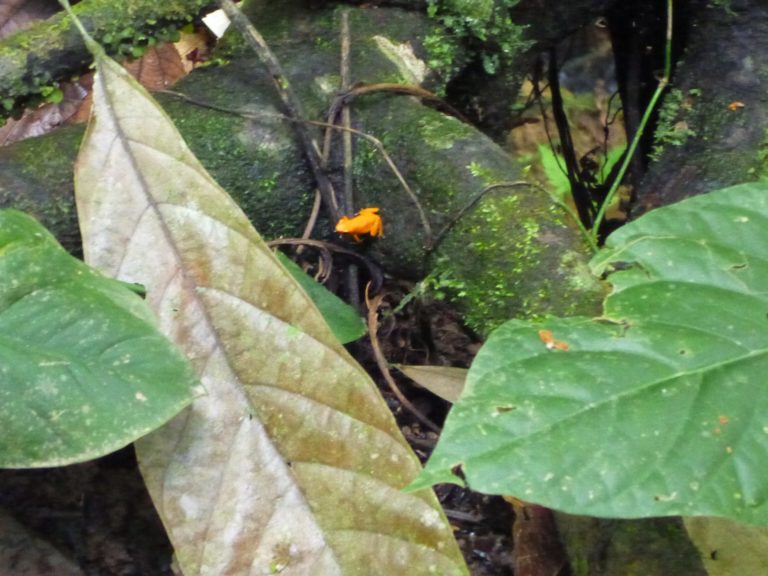 ISLA BASTIMENTOS
Another tiny red frog along the trail.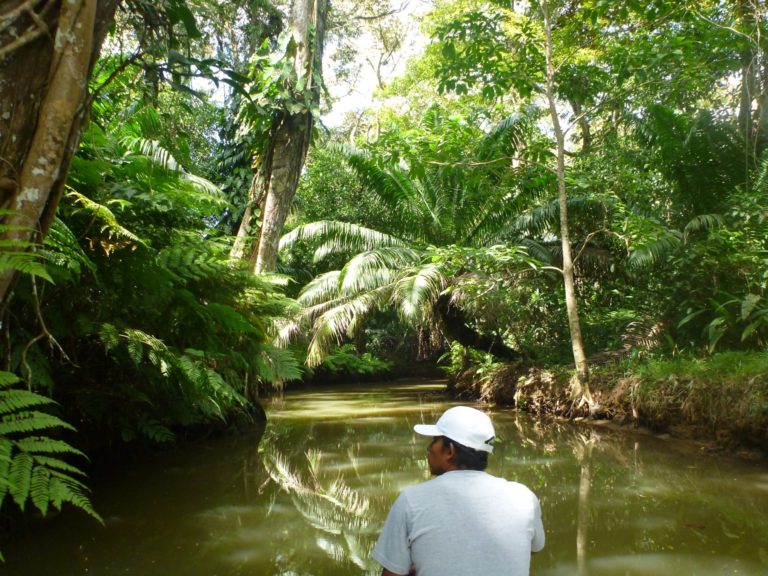 ISLA BASTIMENTOS
Headed back out, between banks lined with gigantic ferns.