On the Road is a weekday feature spotlighting reader photo submissions.
From the exotic to the familiar, whether you're traveling or in your own backyard, we would love to see the world through your eyes.
On the Road: Week of April 26  (5 am)
Albatrossity – Spring 2021 in Flyover Country #2
JanieM – China 2/8
?BillinGlendaleCA – The Whitewater Preserve
UncleEbeneezer – SE Asia Valentines (Part 4): Reunification Palace
Steve from Mendocino – The Caribbean 1/4
?  And now, back to Albatrossity.  
Albatrossity
Often spring in flyover country will sort of sputter along. A few days of cool overcast weather, a few days of hot weather, and then all of a sudden it will be summer. As I write this we are still sputtering. Yesterday we had a high of 86F, today it is cool, overcast, and drippy with occasional excitement from a passing thunderstorm. So these pictures will reflect that; there will be some winter birds, some migrants, and some year-round residents warming up for the summer season.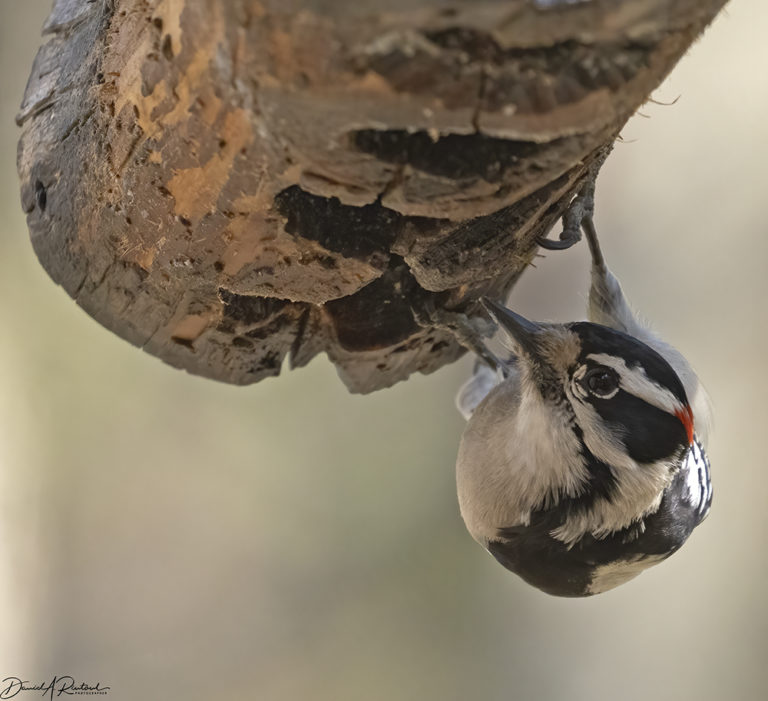 Near Manhattan KS
April 3, 2021
Our backyard feeders have an abundance of several species of woodpeckers in winter; we have Northern Flicker, Downy, Hairy, Red-bellied Woodpeckers, and Yellow-bellied Sapsucker. All of them like this suet log, although when it is nearly empty I get the stink-eye ,like this Downy Woodpecker (Dryobates pubescens) male is giving me.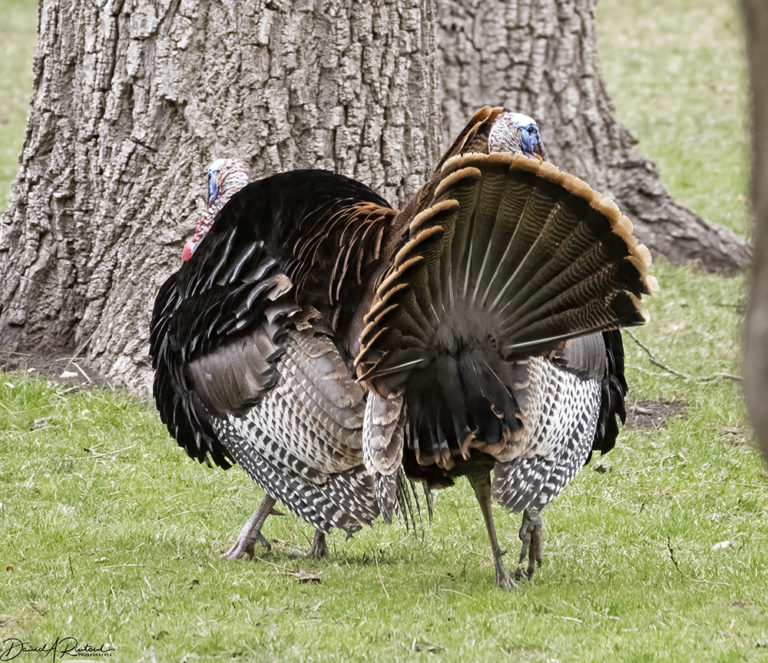 Near Manhattan KS
March 30, 2021
Another yard constant, more abundant in the winter but definitely here year-round, would be Wild Turkeys (Meleagris gallopavo). And it is full-blown courting season for them right now. Here are a couple of studly toms displaying in the neighbor's yard to an audience of pointedly disinterested hens.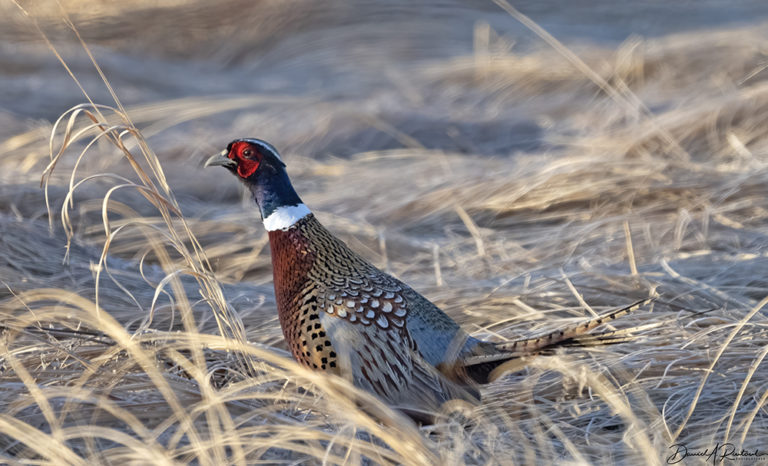 Quivira National Wildlife Refuge
March 11, 2021
Ring-necked Pheasants (Phasianus colchicus) are not native to North America (although they are the state bird of South Dakota), but can be found here year-round. And they are handsome birds! This rooster clearly shows all of the colors found in any bird plumage anywhere!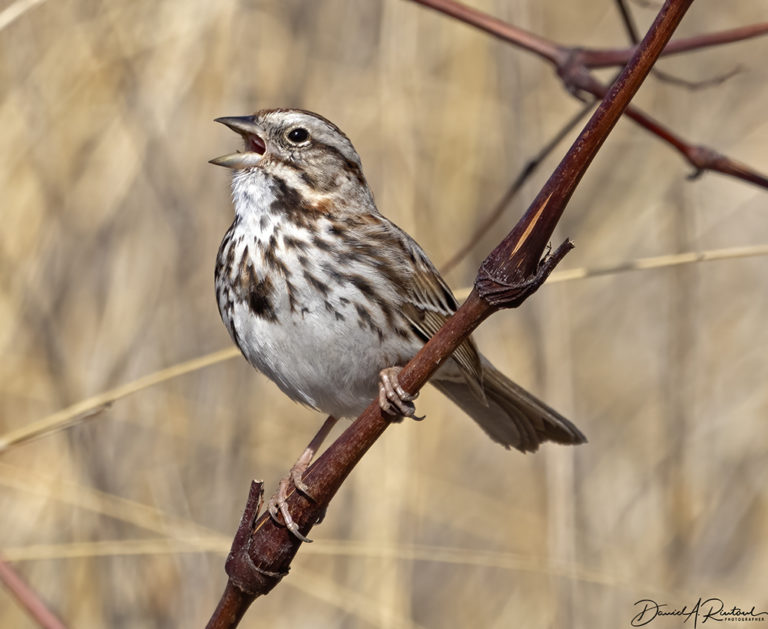 Near Manhattan KS
April 3, 2021
Not a yard bird (at least in my yard), but definitely a winter resident, the Song Sparrows (Melospiza melodia) are busting out in song right now. In the Manhattan area we are barely off the edge of the breeding range for this bird, although it is a common breeding species in much of North America. So this one was probably just practicing, soon to pack his bags and move a bit north.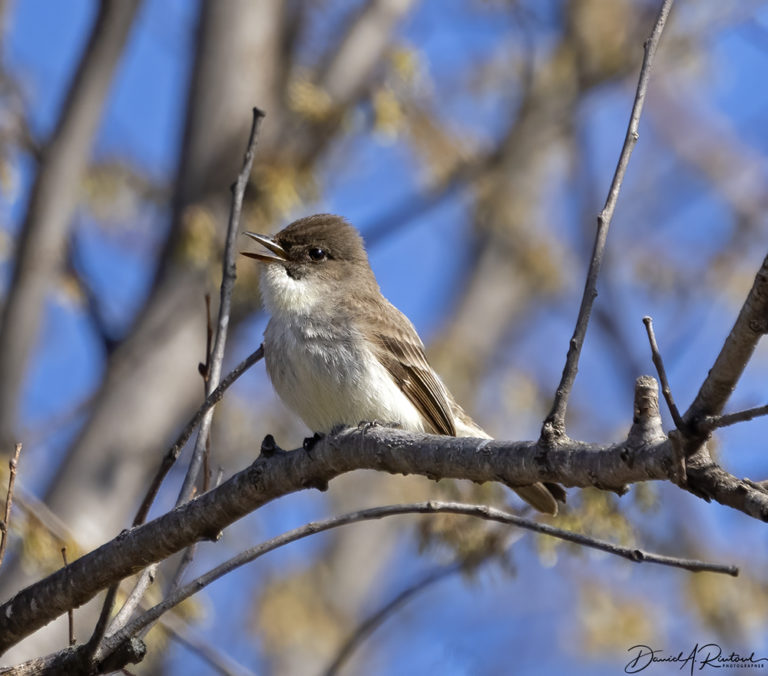 Near Manhattan KS
March 28, 2021
Eastern Phoebes (Sayornis phoebe) are one of the earliest signs of spring around here, and when they arrive they always announce it with a song. Just about every bridge and culvert in this part of the state will host a pair of phoebes, it seems.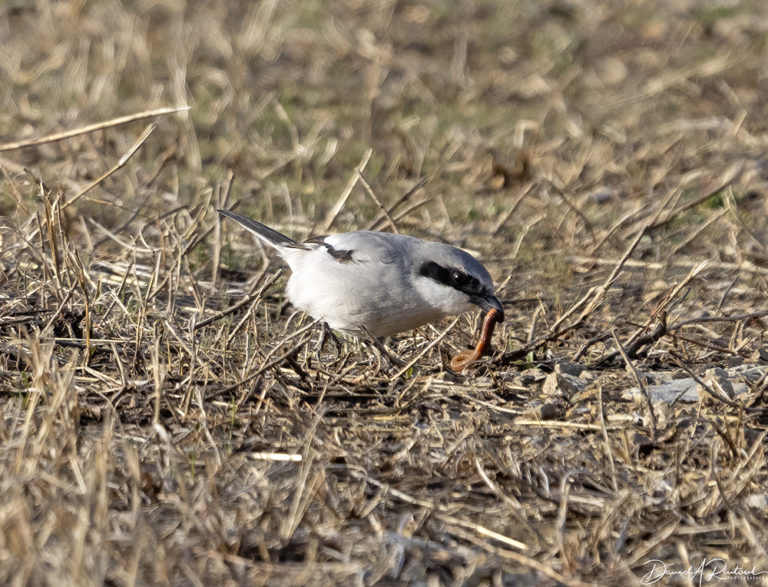 Near Manhattan KS
March 18, 2021
Loggerhead Shrike (Lanius ludovicianus) is a species that has been declining in this part of the state for the last few decades, so I was thrilled to see one this spring. It was even more interesting to see that it was eating something I did not know they ate – earthworms. And I'm not alone; a literature search for shrike dietary items found no mention of earthworms in the diet of these birds. But that may be because all of the dietary analyses focused on pellets, the globs of indigestible stuff that hawks, owls, shrikes and kingfishers cough up after digesting the rest of the critters they eat. It's not likely that the pellets coughed up by this shrike would have any evidence of an earthworm meal!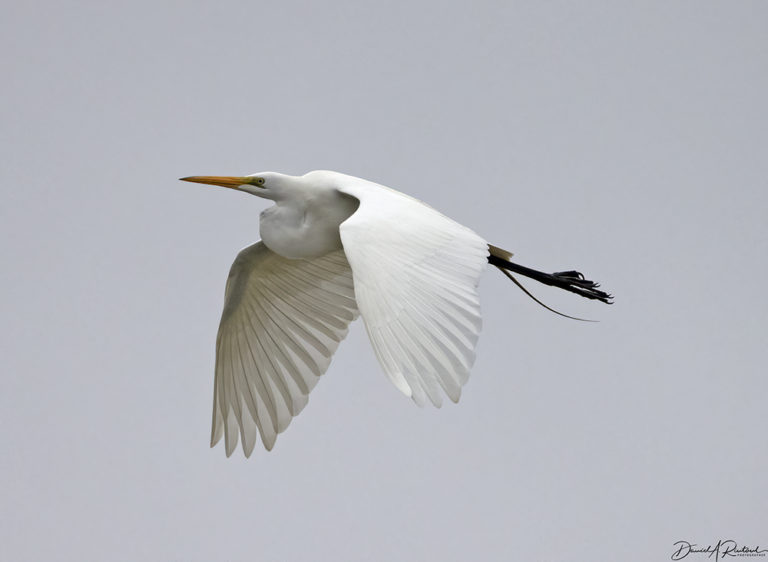 Near Manhattan KS
March 27, 2021
Another bird that does not spend the summers locally, but can be an abundant spring and fall migrant, is the Great Egret (Ardea alba). This one has the full complement of fancy nuptial feathers, but those seem to have gotten wet; they are all stuck together and trailing behind the bird like a soggy stick.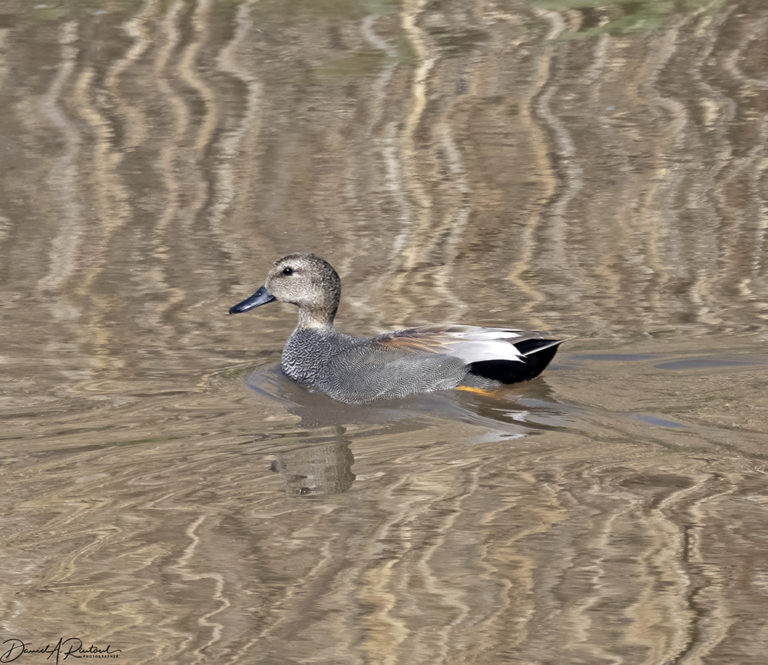 Near Manhattan KS
March 28, 2021
Many male North American ducks have incredibly colored plumages in the spring. This Gadwall (Mareca strepera) is not one of those, but take a close look at the plumage patterns and textures on this male. In my mind this is an very pretty bird.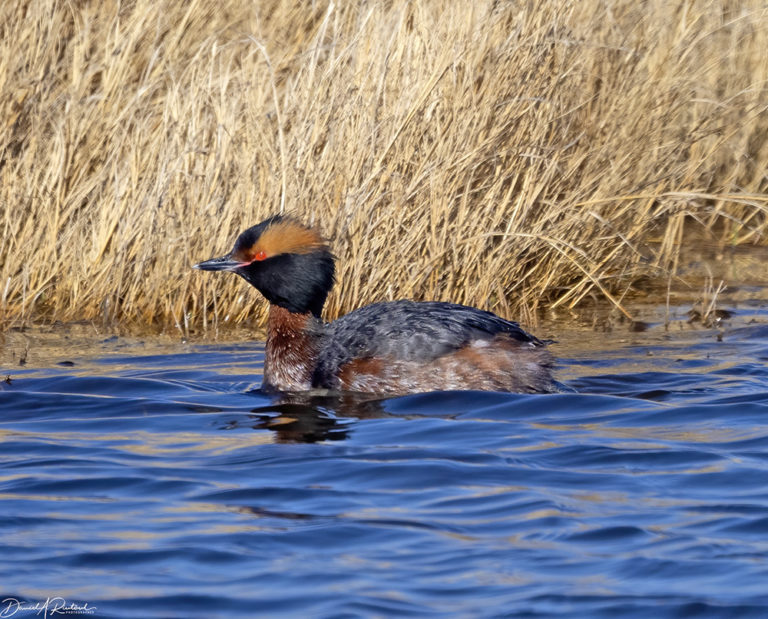 Quivira National Wildlife Refuge
April 1, 2021
Horned Grebes (Podiceps auritus) in the spring are also very handsome, with those sporty yellow head panels and bright red eyes. Commonly seen in migration across the continent; they are headed to Canada and Alaska lakes and wetlands for the breeding season. On their way back in the fall they will be a lot less colorful!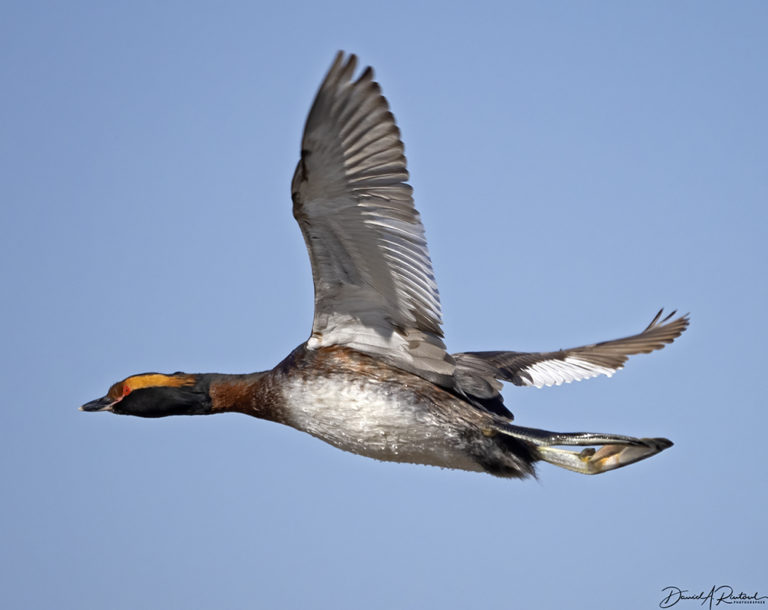 Quivira National Wildlife Refuge
April 1, 2021
Finally, here's a shot that is hard to get, and I was very lucky to get it. Horned Grebes fly very fast, and also are generally very content to sit in the water (or under the water) until a meddling human goes away. But a pair of Horned Grebes flew by as I was walking along a dike at Quivira, and my camera was already set for photographing birds-in-flight. So I aimed and fired, and this was the result. I was lucky (and happy) to get this shot!