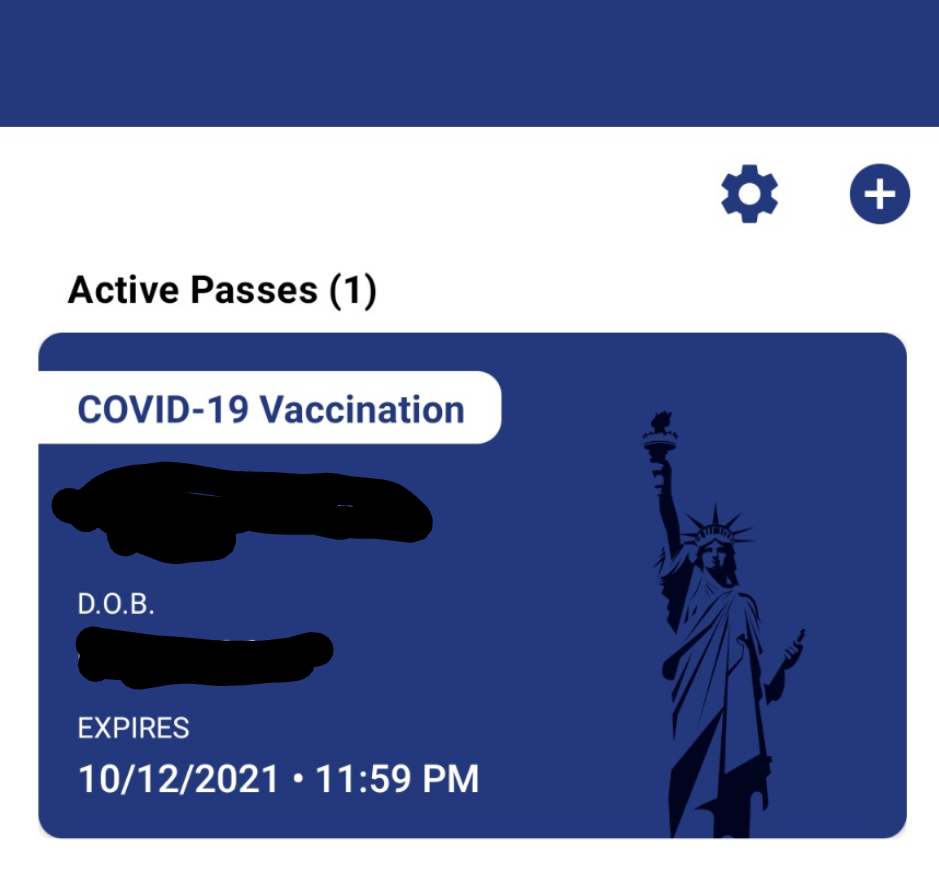 I'm "fully vaccinated" today so I went into the oppressor's app (a.k.a. the New York Excelsior Pass Wallet) and downloaded my ball and chain. Here it is. It had nothing to do with my paper vaccine record — Big Brother knows when I was vaccinated, so he simply asked my name and address, when I got my last shot, in which county, and what brand it was. If I click on the pass, a QR code is displayed that can be scanned by any jackbooted thug who requests my papers.
There was some complaining in the last post that I made on this topic, centering around the need for a cell phone. Well, you can get it and print it out at home on the computer that you're presumably using to read this blog. You could even go to a library and I'll bet the librarian would help you print it out. For the events for which this pass will be used (football games, big concerts, etc.), attendees will already have a cell phone since most of those places sell only electronic tickets.
The important thing, as far as I'm concerned, is that a spiteful anti-vaxxing MAGA hat who wants to see a Bills game can't fake this.
I interact with people from different parts of the world as part of my job (this week: Australia, Guatemala, Mexico, India). As much as I'm happy to be vaccinated, I'm just god damned embarrassed at the situation here. We're begging people to get vaccinated, while those countries' vaccination efforts are just getting started. In their eyes, I'm sure we look like the cliché ugly, spoiled babies that many of us are.