On the Road is a weekday feature spotlighting reader photo submissions.
From the exotic to the familiar, whether you're traveling or in your own backyard, we would love to see the world through your eyes.
Steve from Mendocino
For those of you who remember I said I stopped taking photographs for an extended period, that was largely true, but there were lapses.
I lived in Puerto Rico for several years as owner of a Porsche/Saab dealership that I picked up cheap because it was losing gobs of money.  I eventually sold it to a Dominican hood who wanted it for the prestige as well as, most likely, money laundering.  During the course of negotiations with this "gentleman", he flew me twice to Santo Domingo on his private jet.  As immoral as I consider those things, I must admit it was quite a thrill.
During my years in Puerto Rico I found it to be both a paradise and a nightmare.  The people are friendly, the lusciousness of the wildlife is breathtaking, the architecture is colorful and expressive, and the rum flows freely.  On the downside, for me at least, the cuisine is simplistic and uninteresting.  More importantly, the level of violent crime, at least when I was there, was truly frightening.  Three doors down from my dealership, the security guard had his throat cut in the theft of his gun.  A month later, the replacement guard got into a gun fight across a busy four lane highway with some robber, the same or a new one, I don't know.
In another instance, the service writer at the Volkswagen dealership got into an argument with his girlfriend in a car in front of our dealership, and she shot him dead.  The wife of my service manager was babysitting a child at the beach when someone came along and held a knife at the child's throat demanding all her valuables.  The manager of the hotel that included my condominium had his wife raped in front of him.  These stories go on and on.  The police advised never stopping at a stop light after dark.  I ended up going directly to and from the dealership, and, when I wasn't at work, I could be found at the beach sucking down rum drinks.  I spent as much time as I could get away with off the island.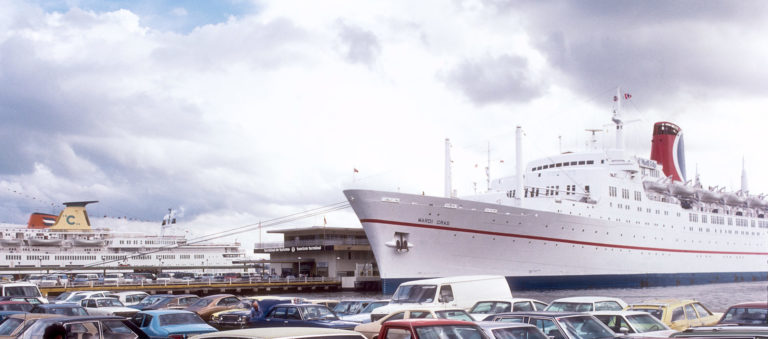 Most Americans experience Puerto Rico in relationship with Caribbean cruises.  Being imprisoned on one of these boats for an extended period with entertainment consisting of generic food, programmed group activities, gambling, and people with whom I have nothing in common has insured that I remain a cruise virgin.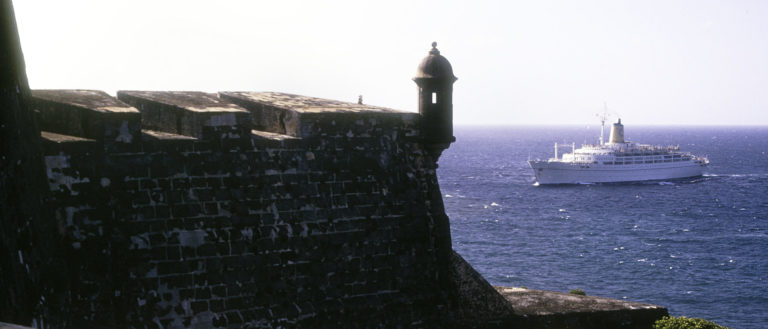 Castillo San Felipe del Morro sits at the mouth of the San Juan harbor.  It's one of those tourist destinations that really is worth seeing – briefly.  It's big and impressive and gets the imagination going. It was built in the 16th century with slave labor (of course).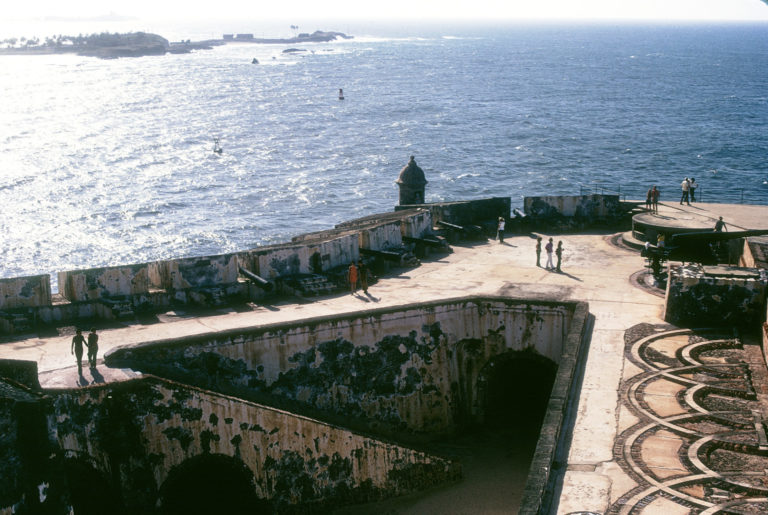 This and the following two pictures of El Morro gives you a pretty good notion of what it's all about.  In the first half of the 20th century it was occupied by the U.S. military.  The bunker was installed during World War II.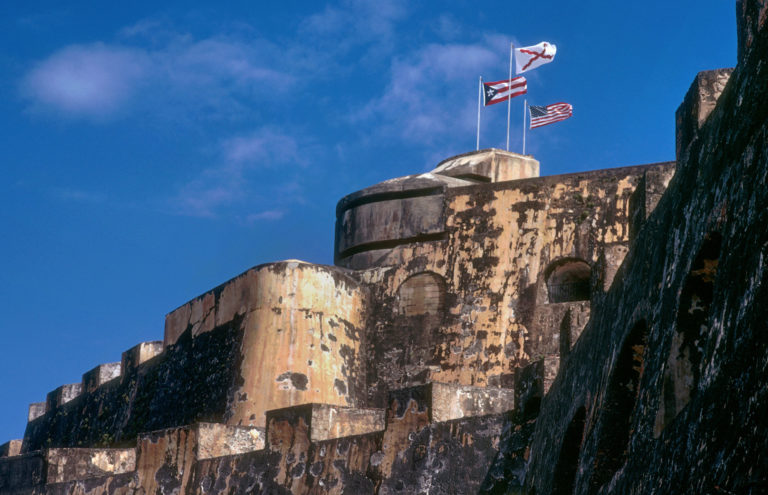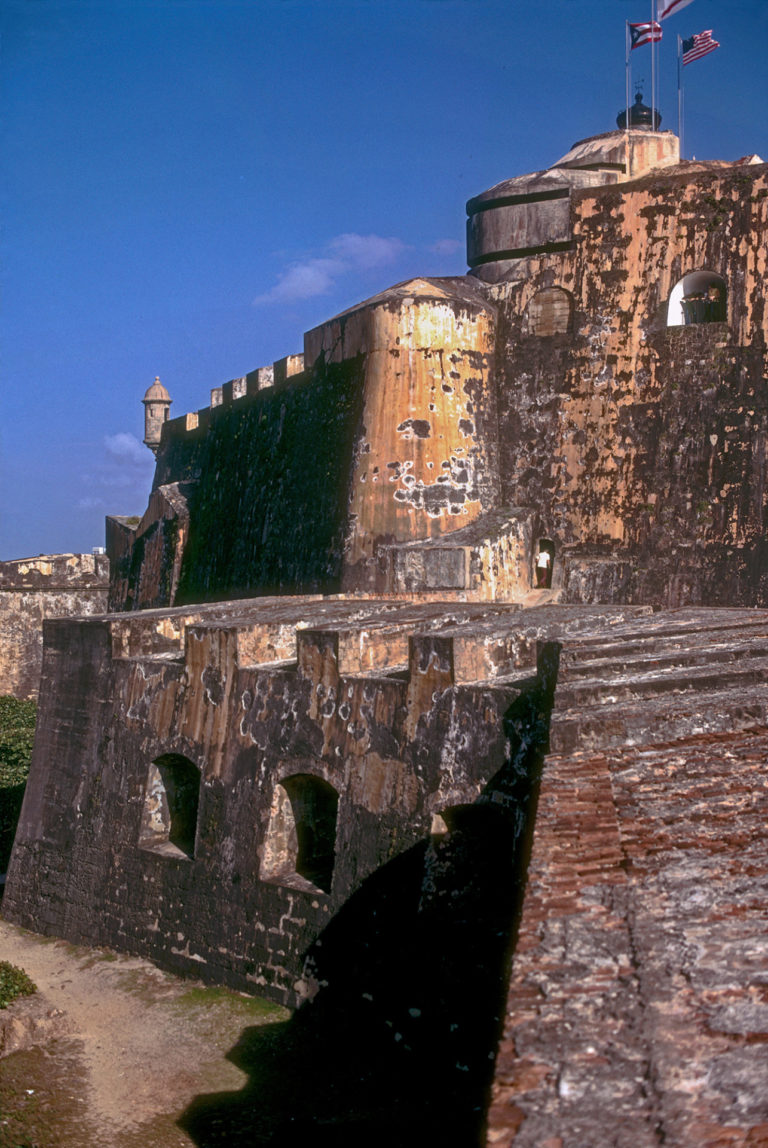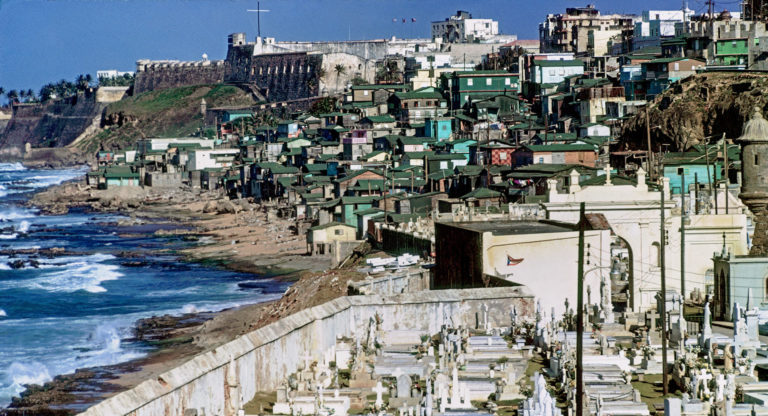 La Perla is a shanty town slum that sits immediately adjacent to El Morro.  At the time I was there, visiting La Perla was emphatically discouraged.  Given my fear of crime in Puerto Rico, I never went anywhere near it, although I have read that it has become a bit of a tourist destination in recent years.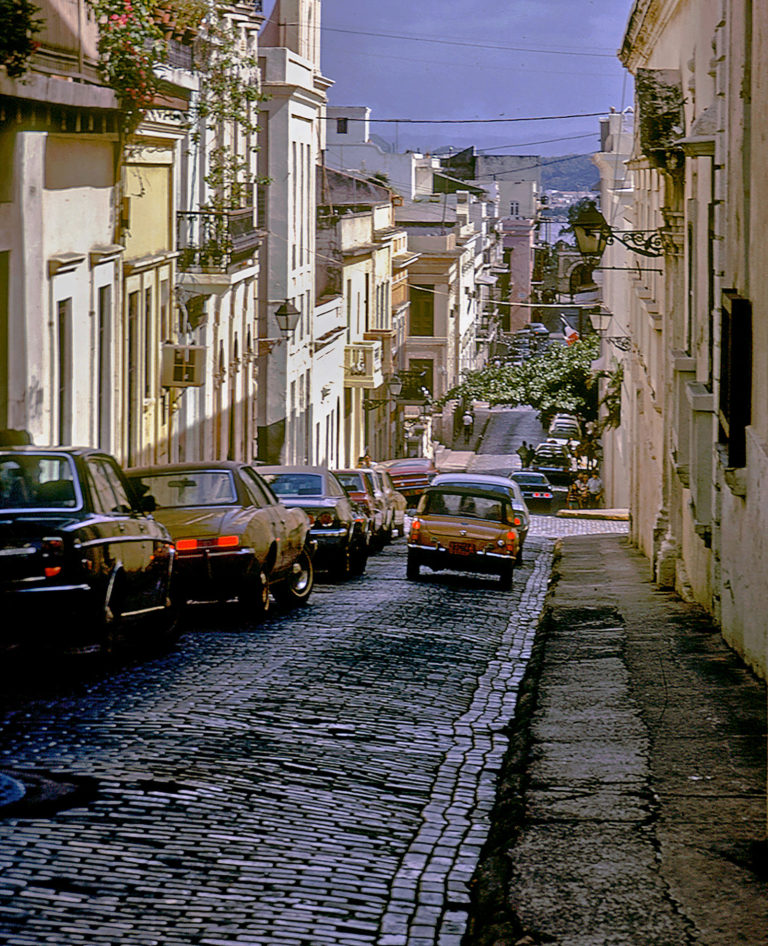 A typical street in Old San Juan.  It really is charming in many respects.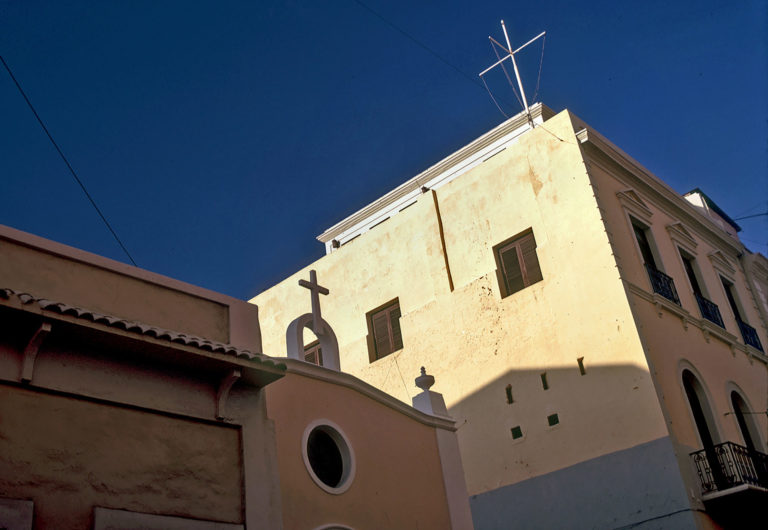 The architecture tends to be cheerful and colorful. I was playing with polarizing filters while I was down there, so the skies in many of my shots are unnaturally dark blue.