On the Road is a weekday feature spotlighting reader photo submissions.
From the exotic to the familiar, whether you're traveling or in your own backyard, we would love to see the world through your eyes.
On the Road: Week of May 3  (5 am)
Albatrossity – Brazil 2013, part 2
way2blue – Casco Viejo, Panama City, Panama
?BillinGlendaleCA – Starbows
JanieM– China, part 3/8
Steve from Mendocino – The Caribbean 2 of 4 – Old San Juan
?  And now, back to Albatrossity's 2013 trip to Brazil.  
Albatrossity
More images from the Pantanal, a vast wetland in that covers parts of Brazil, Bolivia and Paraguay. It is not only the worlds largest tropical wetland area, it is a hotbed of biodiversity. Anyone who is interested in the natural world needs to visit it sometime; of all the places in the world that I have been, it is the one I would choose to go back to first!
Many of the fazendas (ranches/farms) in the southern Pantanal are equipped for ecotourists to stay for a few days, and many of these pictures were from a visit to the Fazenda San Francisco near Miranda. Here's the current list of bird species from there, as reported on eBird.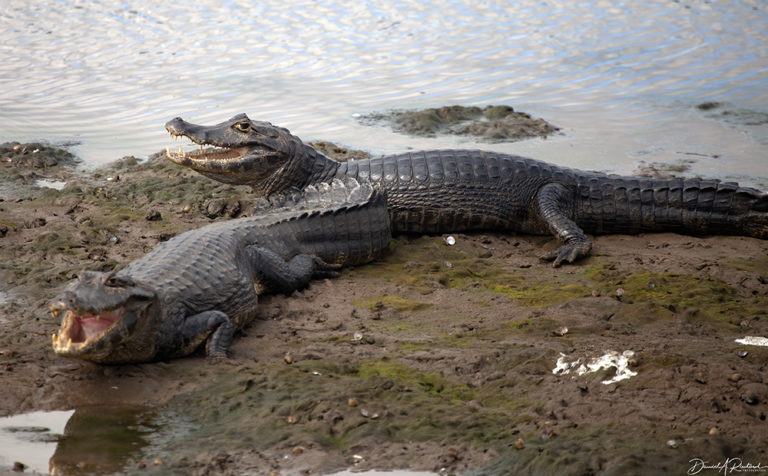 Fazenda San Francisco
May 25, 2013
Wetlands must have large reptiles in order to be a proper wetland, and these Yacare Caimans (Caiman yacare) are plenty large. Males can reach nearly 10 ft. in length, and females up to 5 ft. They love to show off their toothy grins! They are best viewed from the seats in an open-air truck modified for seeing and photographing the wildlife.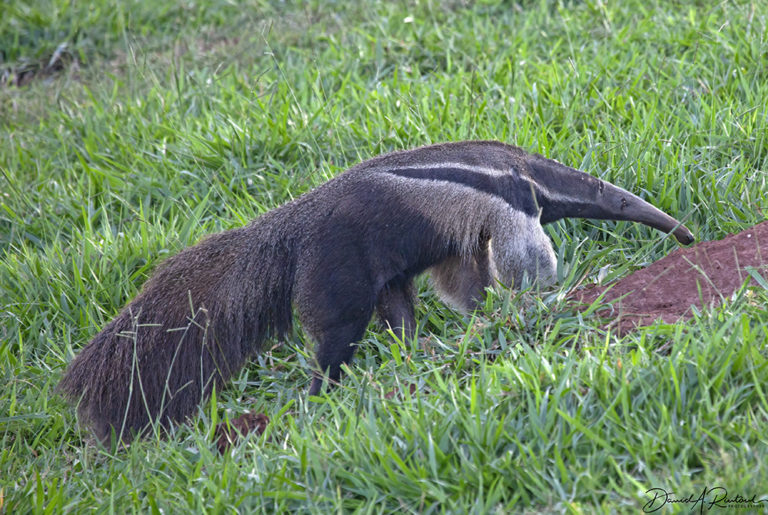 Fazenda San Francisco
May 25, 2013
One of the sought-after mammalian species in the area is the Giant Anteater (Myrmecophaga tridactyla). These are quite astonishingly large (6-7 ft. in length and weighing up to 100 pounds). The area has a lot of termite mounds, and these critters love termites. We saw this one just at dusk as it was heading out for a night of termite-slurping.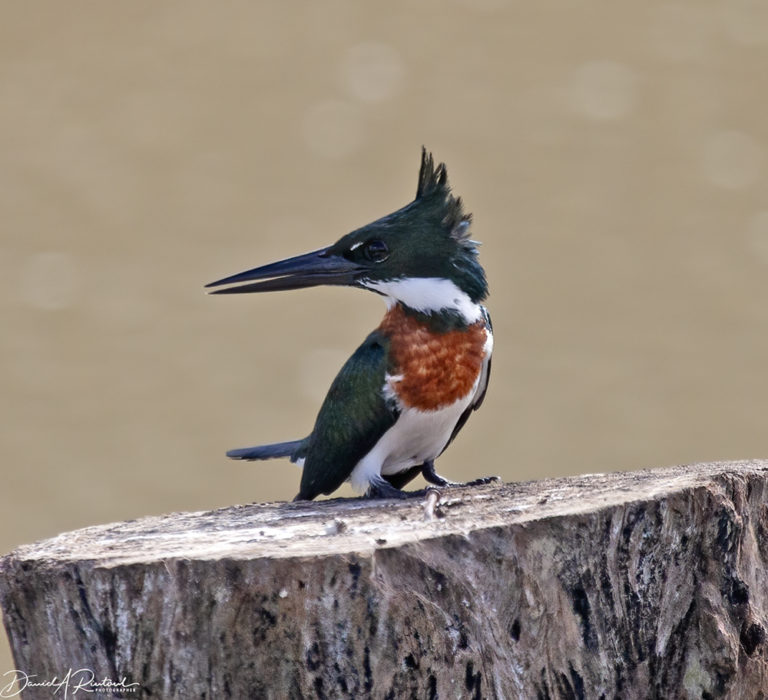 Fazenda San Francisco
May 25, 2013
Now on to the birds! Here is one of several kingfishers in the region, a female Amazon Kingfisher (Chloroceryle amazona, aka Martim-pescador-verde). These are about the same size as the Belted Kingfisher that is familiar to North American birders.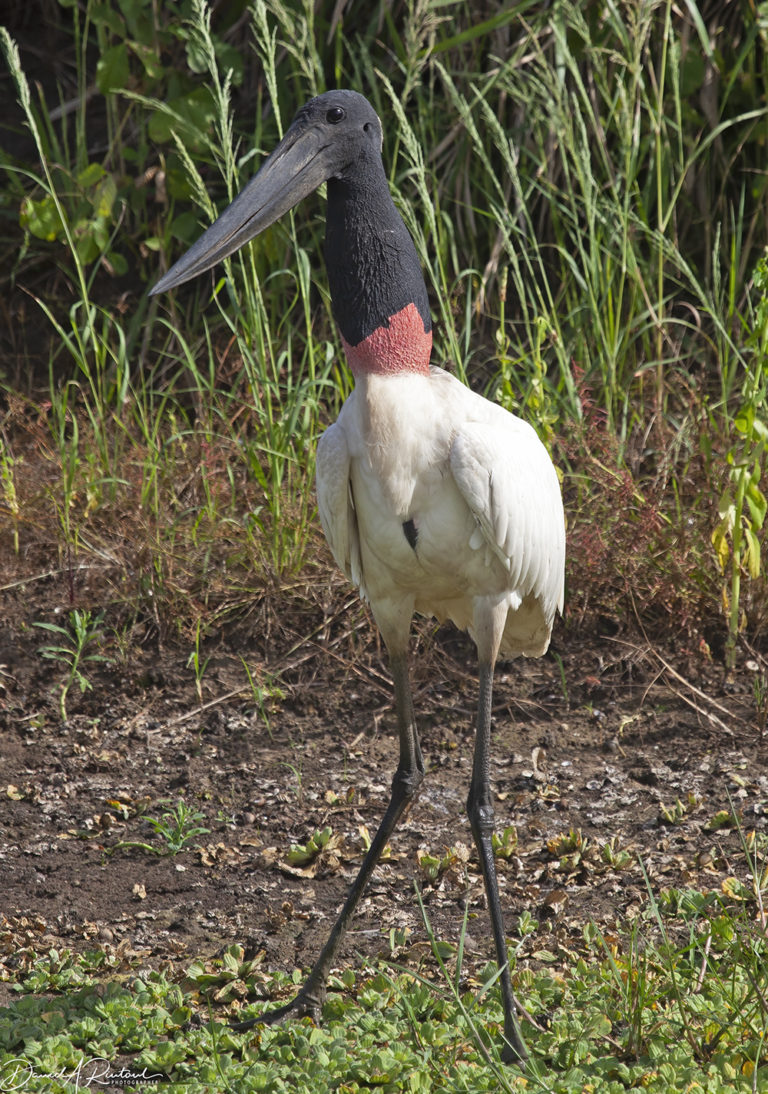 Fazenda San Francisco
May 25, 2013
Another bird that likes to hang out around water is the Jabiru (Jabiru mycteria, aka jaburu). These giant storks, with their swollen necks and goofy grins, look even more goofy when they adopt a knock-kneed look like this one did.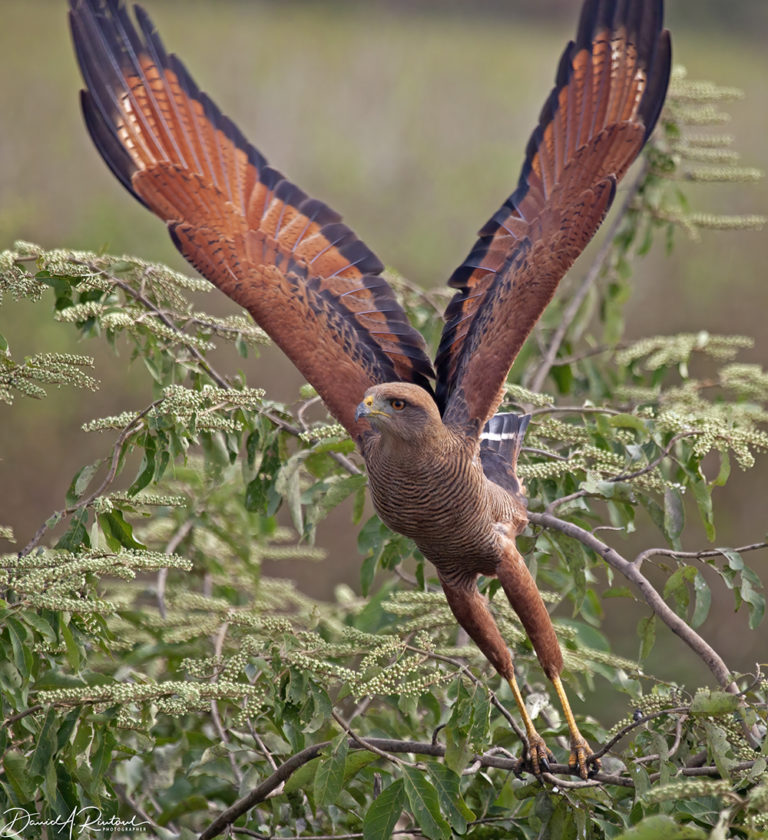 Fazenda San Francisco
May 25, 2013
Savannah Hawks (Buteogallus meridionalis, aka Gavião-caboclo) are open-country hawks found in much of Brazil. They are spectacular birds, in my opinion, and this long-legged adult taking off from its high perch is the evidence I submit in support of that statement.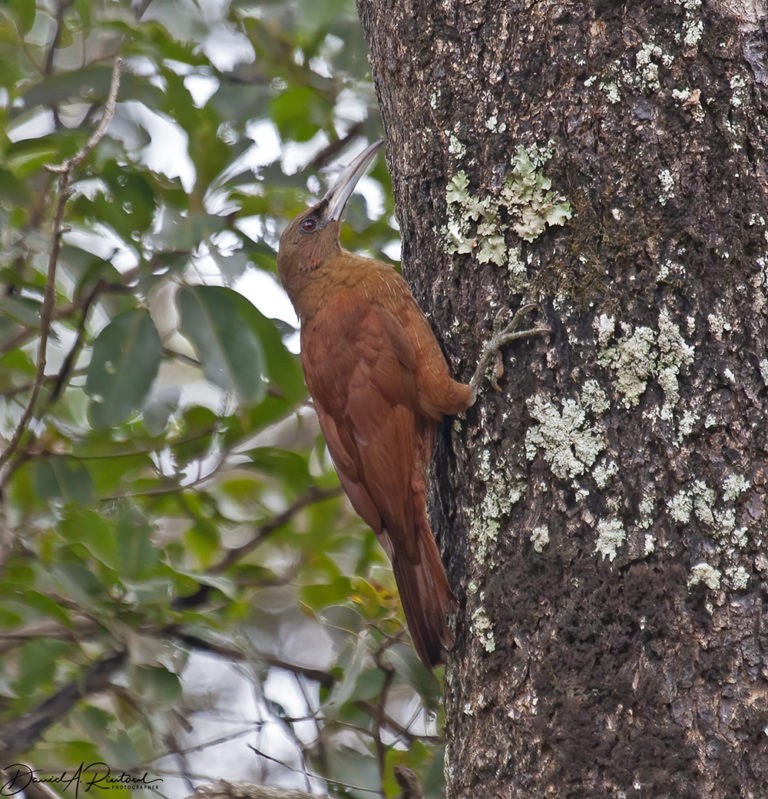 Miranda
May 23, 2013
There are also abundant woodlands in the Pantanal, and they support an interesting avifauna as well. This is a Great Rufous Woodcreeper (Xiphocolaptes major, aka Arapaçu-gigante). As you can guess from the name, it is a substantial woodcreeper, and although it is not very common there, it is not easily confused with the other species of woodcreeper, which are significantly smaller.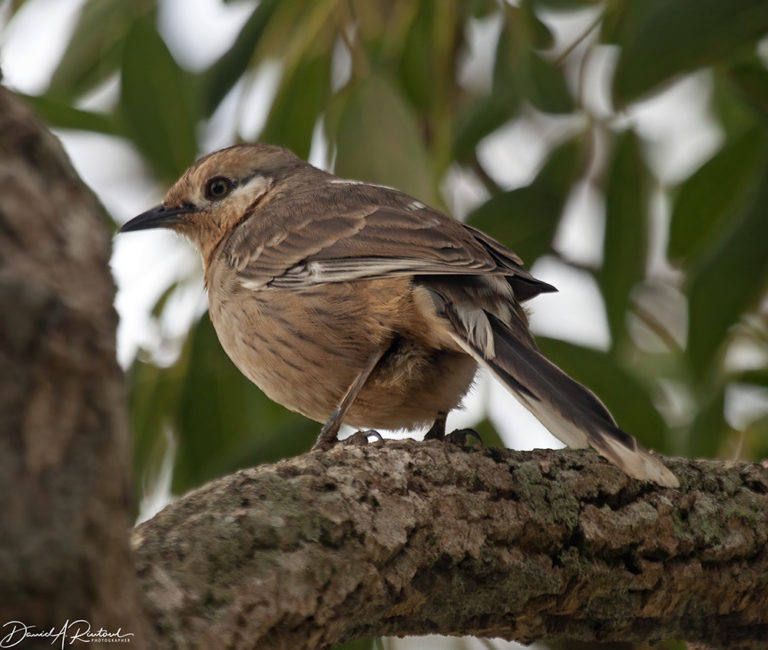 Miranda
May 23, 2013
Another resident of the small woodlots in the Pantanal and cerrado is this Chalk-browed Mockingbird (Mimus saturninus, aka Sabiã-do-campo). This is a juvenile bird, and identifying it gave me fits, because this plumage is not shown in the standard field guides. But after I had seen lots of adult birds, I finally figured out that this must be a youngster, based not on plumage but on size, shape, bill structure, etc.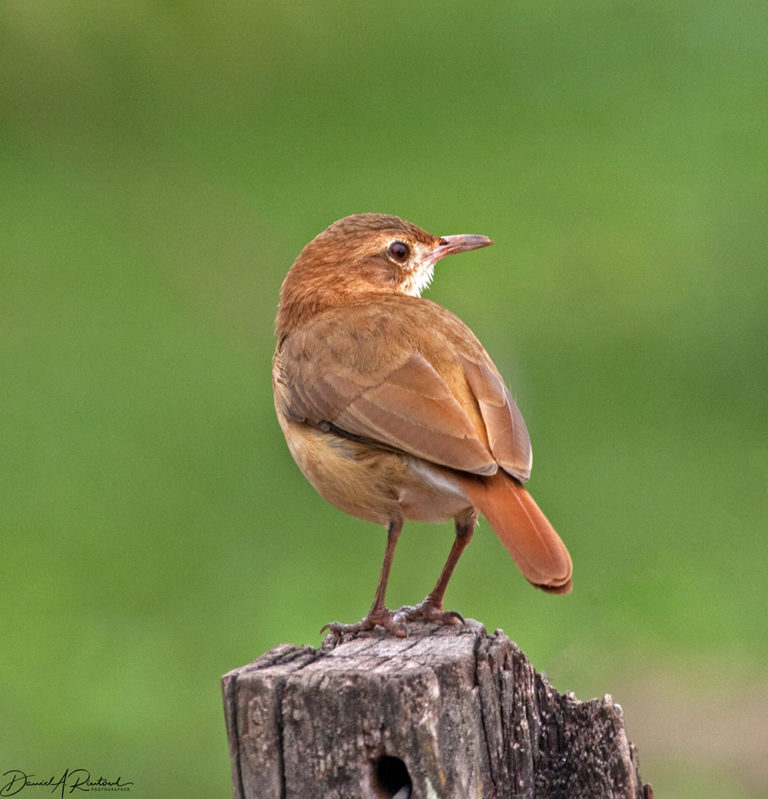 Miranda
May 23, 2013
The Rufous Hornero (Furnarius rufus, aka João-de-barro) was abundant, even around the houses and other structures at the Fazenda. Horneros are a large genus of South American birds, most of which build mud nests that resemble classic wood-fired ovens (horno is the Spanish word for such ovens). This is the national bird of Argentina and Uruguay.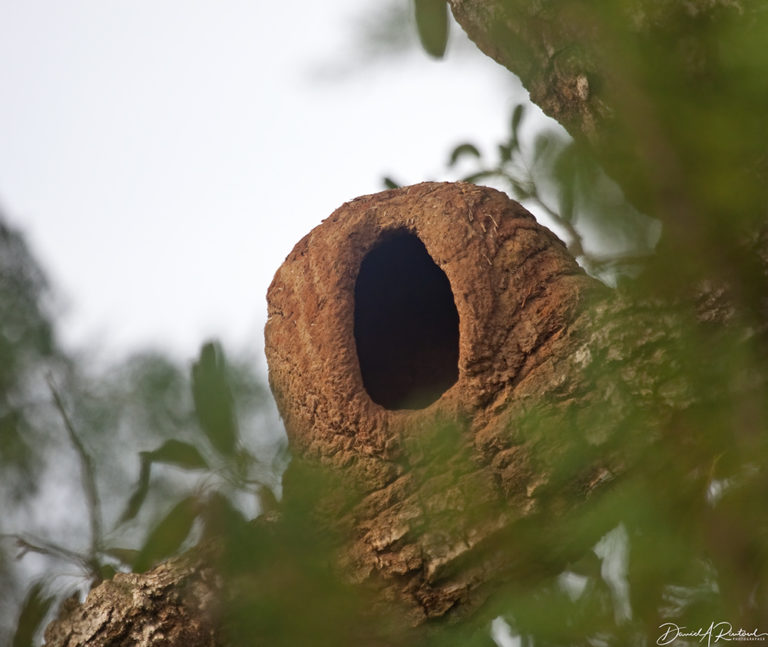 Miranda
May 23, 2013
The nest of the Rufous Hornero.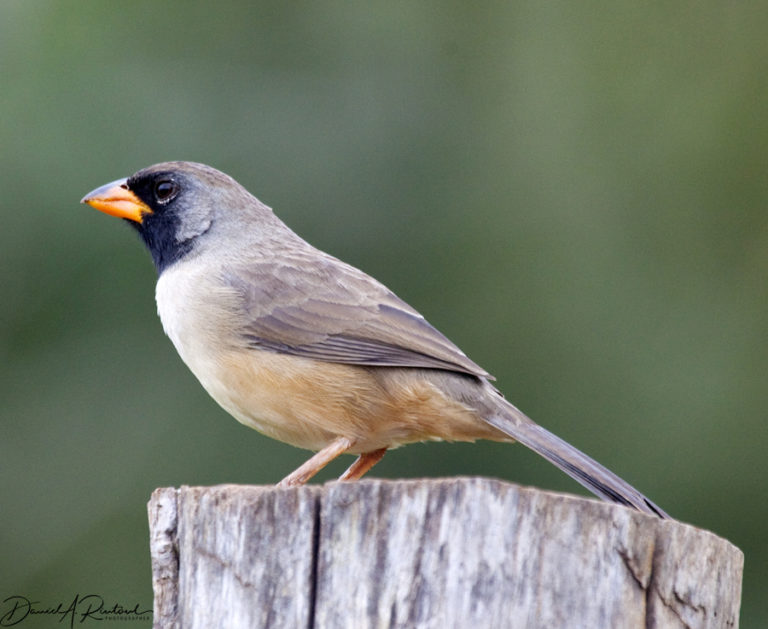 Miranda
May 23, 2013
Saltators are another genus of South American birds, and are related to the tanagers. This is a Black-throated Saltator (Saltatricula atricollis, aka Batuquiero), which, despite the name, is now classified in a separate genus based on molecular phylogenetic analyses. Regardless of its complicated taxonomic history, it is a pretty good-looking bird.