On the Road is a weekday feature spotlighting reader photo submissions.
From the exotic to the familiar, whether you're traveling or in your own backyard, we would love to see the world through your eyes.
way2blue
After Isla Bastimentos, we made our way back to our rental car left behind in Almirante and drove to Panama City.  We dropped the car off at the airport and took a taxi to Casco Viejo,  the older colonial part of Panamá City. Founded in 1673 on a more defensible peninsula, after destruction of the original Panamá City, attacked & looted by the Welsh pirate, Henry Morgan. Casco Viejo (a World Heritage Site) is a mix of derelict buildings and beautifully restored ones. 
With the energy & vibe of people fixing up these historical structures.  We stayed in a small apartment—a key opened a nondescript door onto a tiled courtyard, then up two flights of stairs.  A little coffee shop around the corner for breakfast pasteries.  A local brewery down toward the fish market.  Elegant restaurants, even a rooftop bar with a view toward a gastly Trump edifice.  And.  My favorite crafts shop…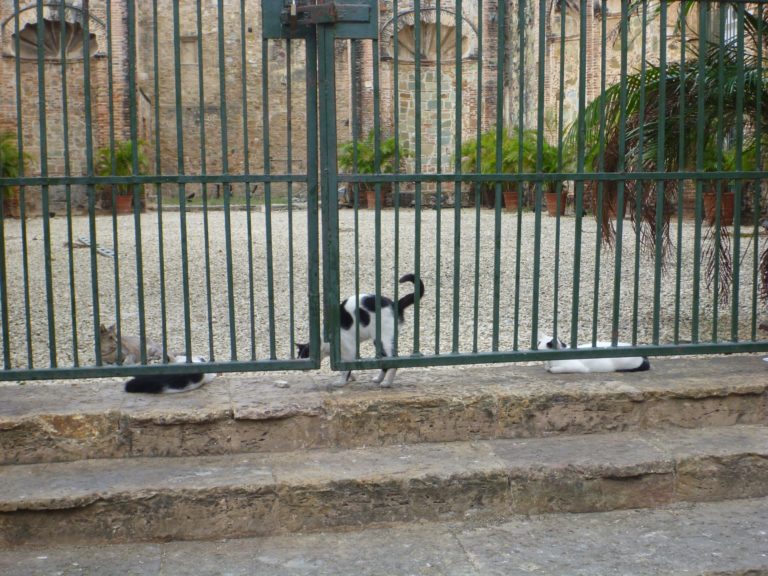 CASCO VIEJO
These cats seem to understand the safety of hanging out behind the gate. (Photo from our 2014 return visit.)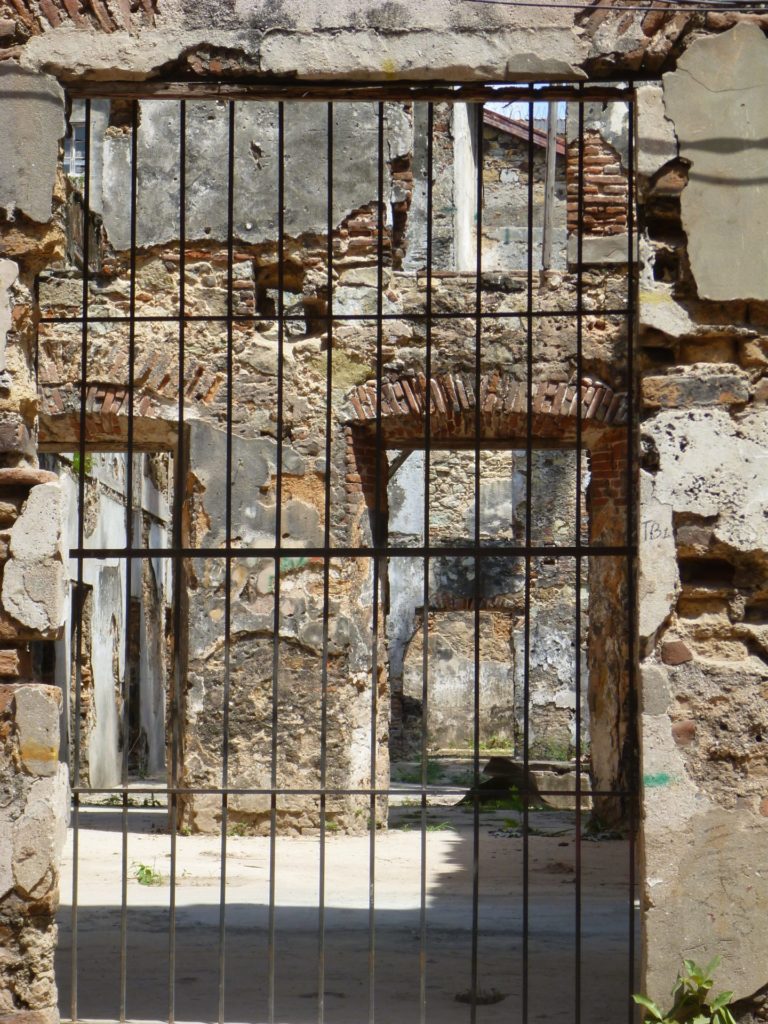 CASCO VIEJO
Typical scene of a derelict building.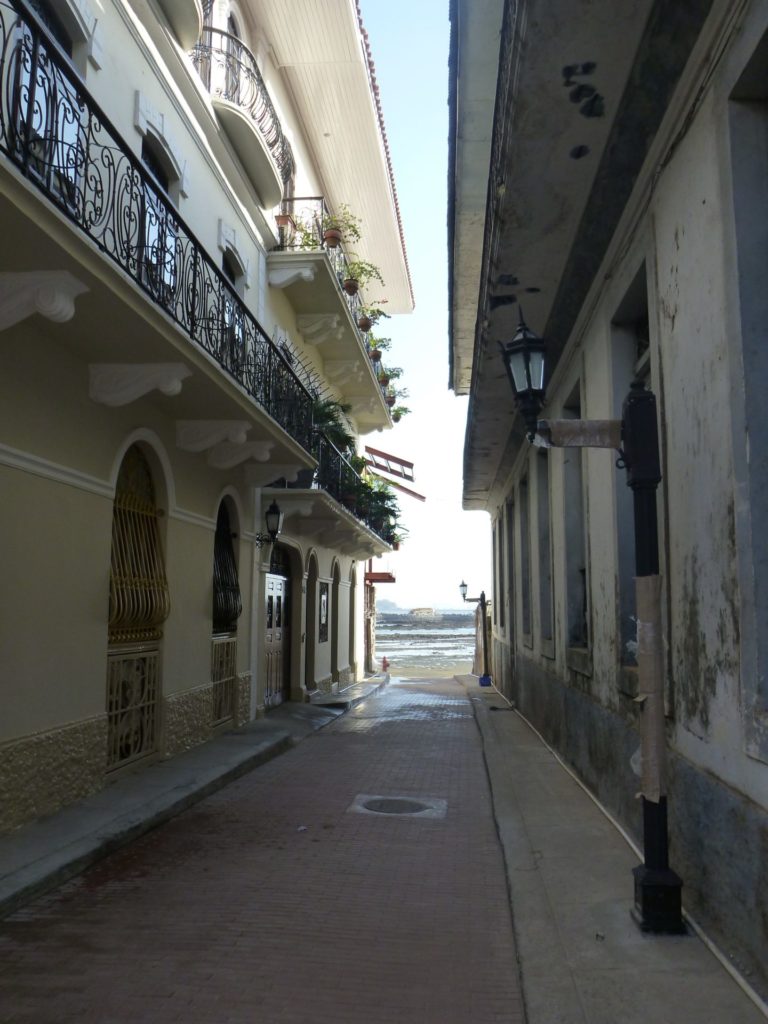 CASCO VIEJO
The building on the left side of the lane has been renovated, the right side's hasn't…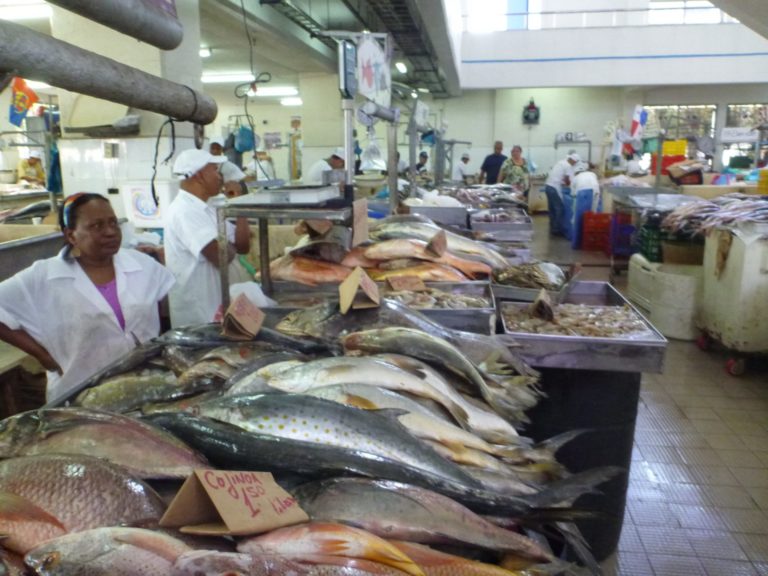 CASCO VIEJO
Close-up of the fish market from the floor.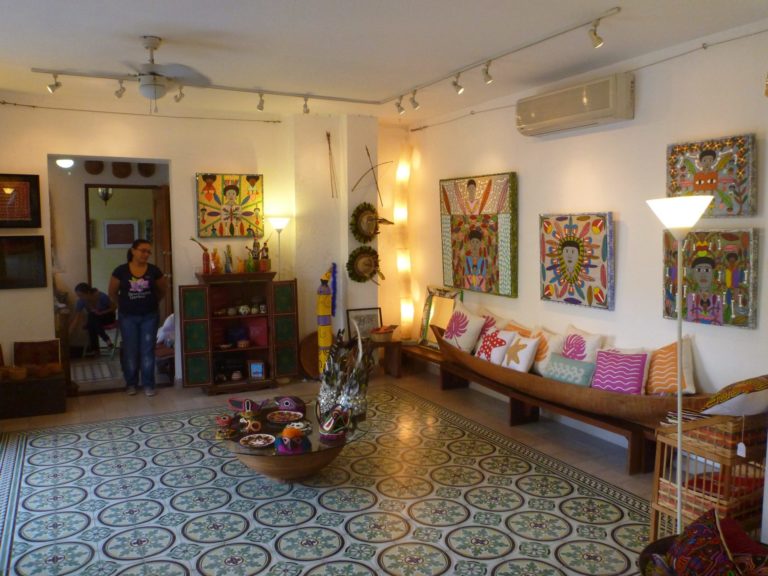 CASCO VIEJO
My favorite crafts shop with the shop keeper in the doorway.  I fell in love with pillows made from molas.  In fact, the aqua one on the right is in my bedroom…
CASCO VIEJO
Most of these pillows were orginally worn by the indigenous Kuna women as part of their traditional clothing.  Beautiful needlework.  (Another photo from 2014.)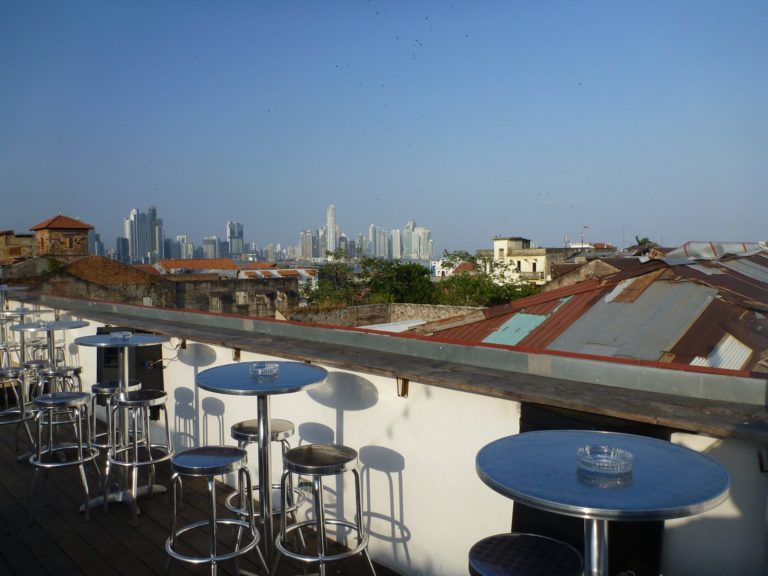 CASCO VIEJO
Our favorite sunset bar on the rooftop of a small hip hotel.  Music, margaritas & vistas.  Had to get there early though to score a table & stools.