Pretty day today and things are in bloom, so I thought would take a picture of my beautiful trees in the front yard: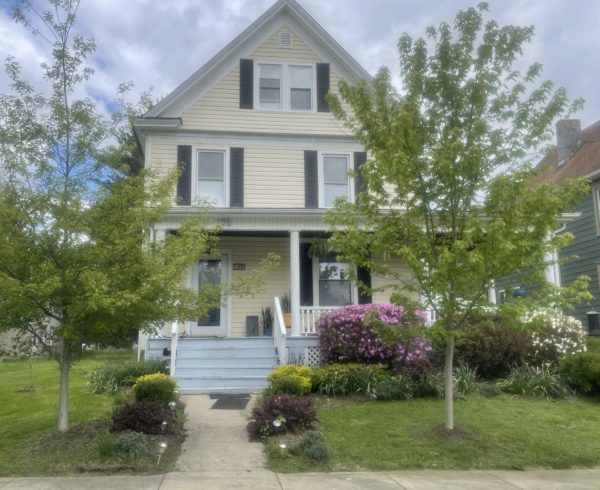 I just can't wait until they are towering over the house. That one branch on the tree to the left that crosses the sidewalk is about 7 feet tall, and I am so excited that in about 5-10 years it will connect with the tree to the right and form a canopy.
Speaking of trees that have grown: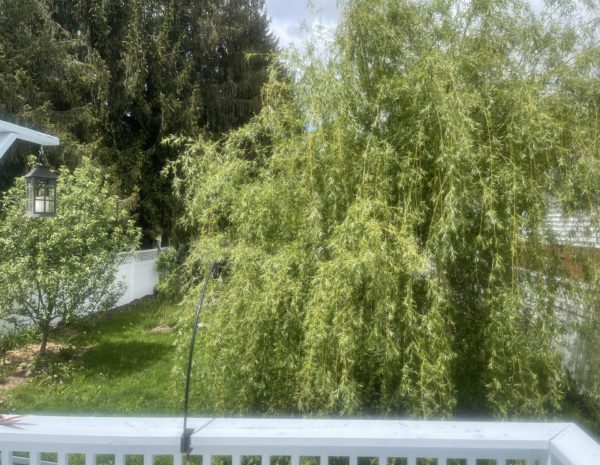 The apple tree to the left was bigger than the willow when I planted it, and I planted it two years before the willow. We're a couple years away from my entire yard becoming a life support system for the willow tree, and I am ok with that. I imagine Pooh and Piglet sitting underneath enjoying the shade while Eeyore whines that the willow is too close to the house.
BTW, if you are wondering what filter I am using for these pictures, it is called "Smudge on the lens."