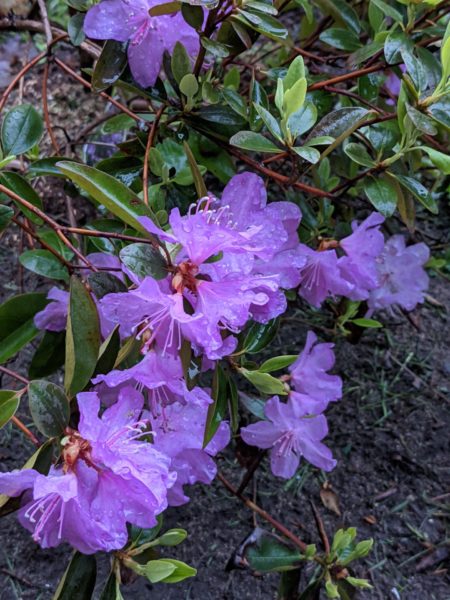 From master gardener, rescue angel, and beloved commentor Satby, April 20:
Because tomorrow we're heading into two days of hard freezes overnight I went out at the tail end of today's rain to take a few memorial pictures of the flowers now blooming. I'm going to cover what I can and cut some bouquets of what I can't.

Front hugelkultur bed with spring bulbs and hydrangea


Soon to be frozen crabapple in bloom


Maroon tulips that have come back for 5 years — they were here when I moved in.

Front bed from the other side. Yes, those are corn starch packing noodles I recycled.


Side porch bed with tulips and Salome Daffodil, azalea just leafing out in the background.


At top: Rhododendron
======

Update, May 6:

It's been a couple of weeks and late tulips are supplanting the early spring daffodils. It's been a mostly cool week since they bloomed, so they still look good…

Updated hugelkultur bed picture with late blooming Clayton flower:
***********
What's going on in your garden(s), this week?