On the Road is a weekday feature spotlighting reader photo submissions.
From the exotic to the familiar, whether you're traveling or in your own backyard, we would love to see the world through your eyes.
Elma
In Bruges is a 2008 film about Irish gangsters. Why they are in the medieval Belgian city is part of a ridiculously convoluted plot. I did not see the film until after I had actually been to Bruges on a tour of the waterways of Holland and Belgium sponsored by the University of Wisconsin Alumnae Association. It was a strange sensation to see the sights I had just seen while wandering the city with a bunch of elderly Badgers.
Bruges was an important trading center from the thirteenth to the fifteenth centuries, particularly known for textiles, until the inlet to the sea silted up cutting off the trade routes. The city then went to sleep, preserving its medieval character. It is now a huge tourist destination. One of the things everyone does in Bruges is to take a boat tour of the city by canal.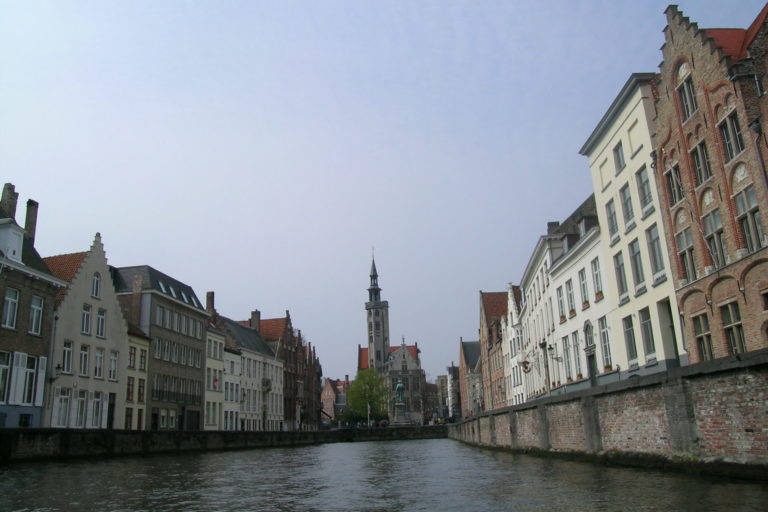 Bruges Belgium
Views of the city center from the canals.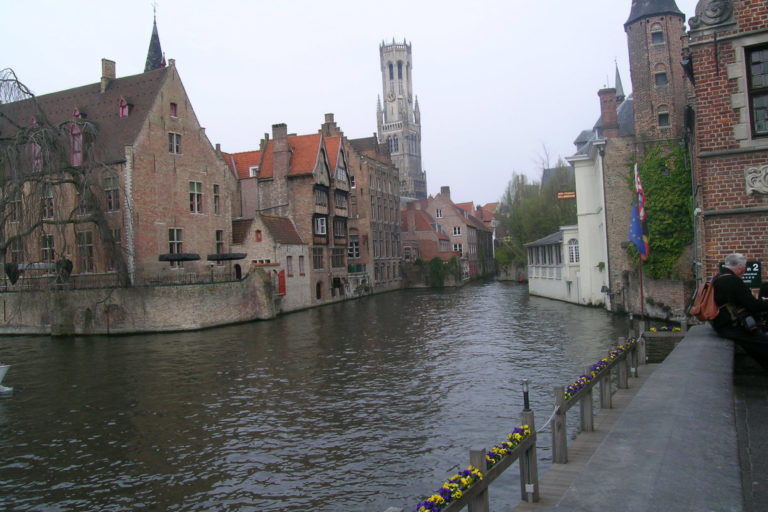 Bruges Belgium
Views of the city center from the canals.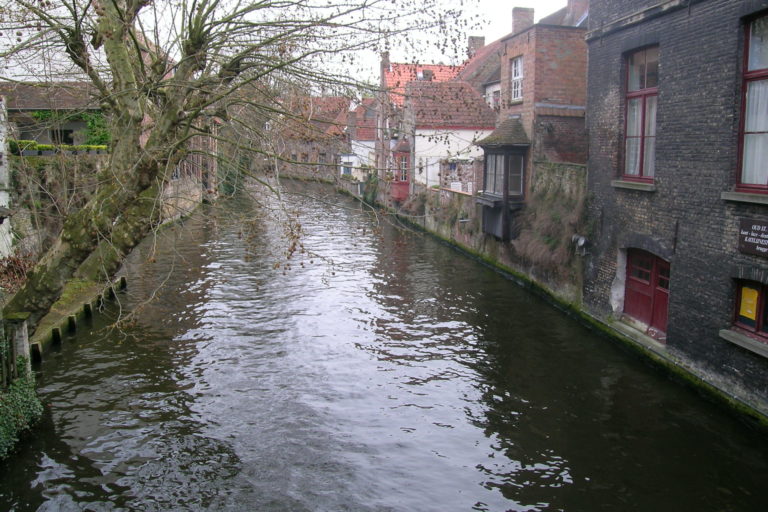 Bruges Belgium
It was early spring when we were there, so the flowers and leaves were just starting to appear. The day we toured the city was overcast so my pictures are kind of dark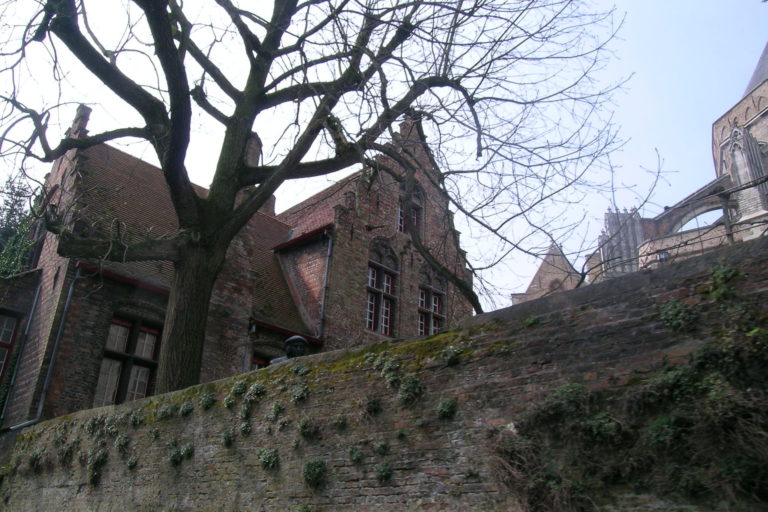 Bruges Belgium
If you look carefully, just below the tree, there is a figure, a statue, peering out over the wall. I'm not sure why.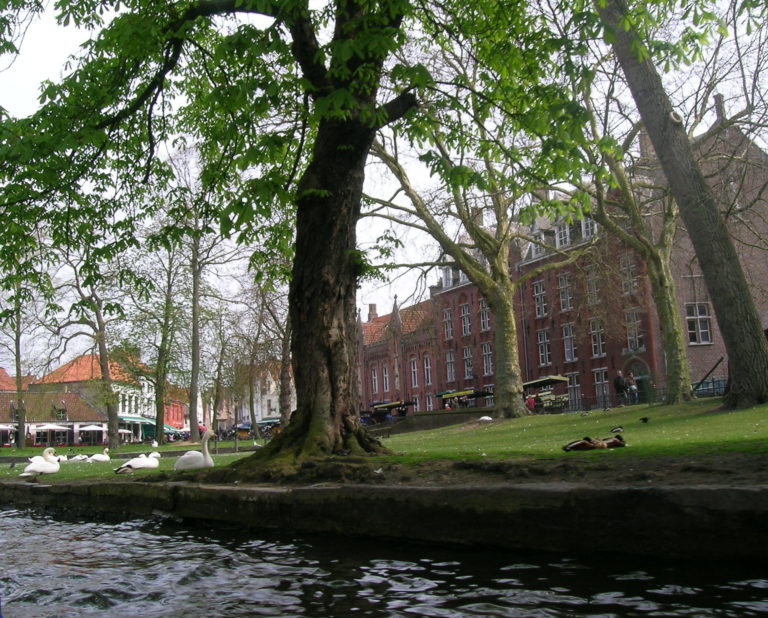 Bruges Belgium
The swans looked nice but were not very friendly if you strayed into what they considered their territory in the park.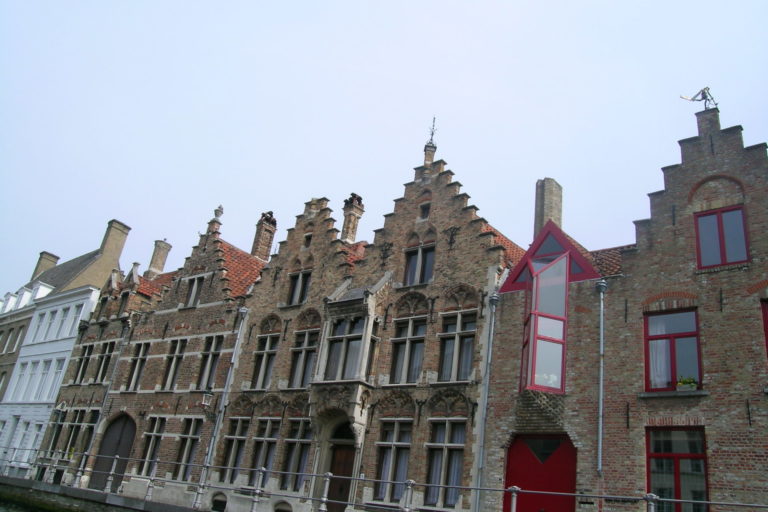 Bruges Belgium
Preservation of the medieval character of the city center is strictly enforced these days. There are extensive modern areas away for the city center. The building on the right, with the red door and windows was pointed out by our guide as a modernization that snuck in somehow.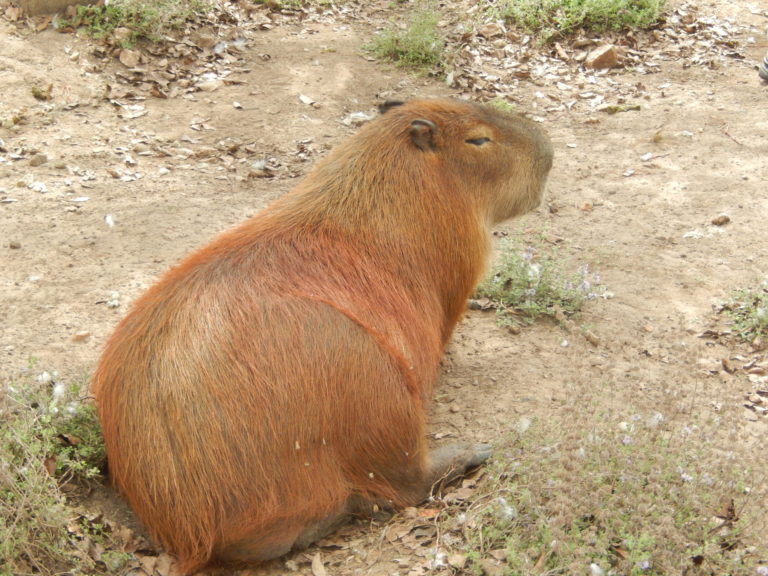 near Montevideo Uruguay
And finally, as a little lagniappe, the Capybara, who somehow got left out of my South American Fauna post from a couple weeks ago.