On the Road is a weekday feature spotlighting reader photo submissions.
From the exotic to the familiar, whether you're traveling or in your own backyard, we would love to see the world through your eyes.
JanieM
We're off to the hinterlands now. My son taught for several years at Yulin* University in Shaanxi province, about 500 miles west and a bit south from Beijing and not far from Inner Mongolia. It's a fair-sized city, booming somewhat when I was there because of oil and gas exploration. The setting is the Loess Plateau – not desert, but dry and dusty and rather barren-looking. I was there for four weeks, during the first three of which the college was closed for the long Spring Festival break. The students were gone, but the city was still bustling.
*A Google maps search yields four Yulins in China. This is not the infamous one.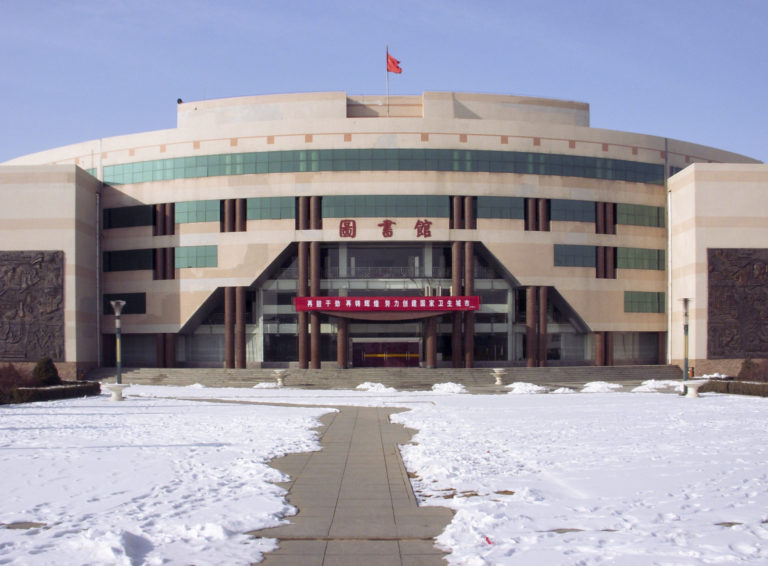 Yulin, Shaanxi, China
February 14, 2010
The university library, intended to be imposing and succeeding.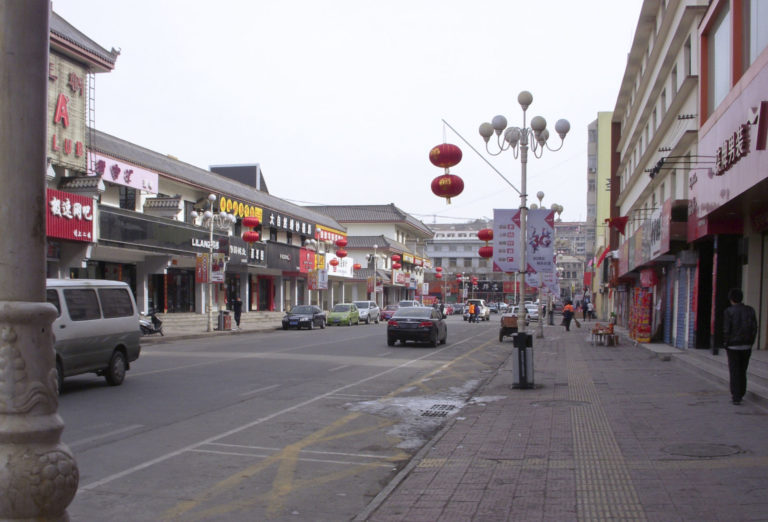 Yulin
February 18, 2010
A downtown street. There were decorations everywhere for Spring Festival, almost always red. But then, red is very common regardless.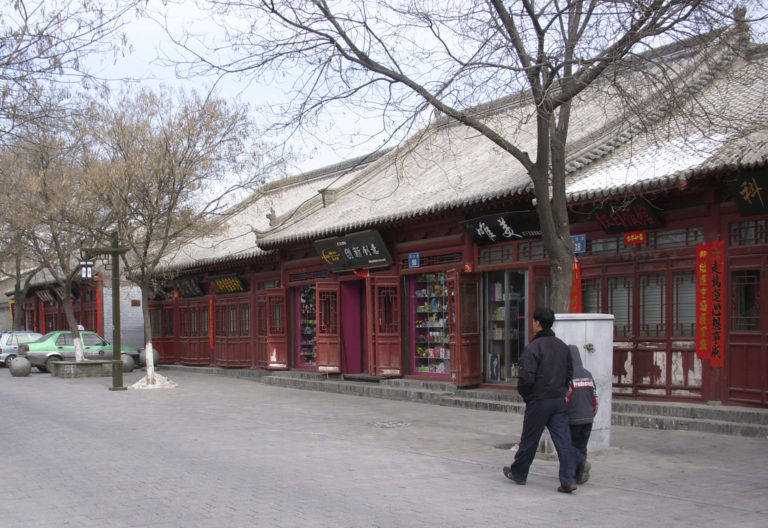 Yulin
February 18, 2010
The previous picture was any old street in a modern downtown. This is a small section of First Street, which has been restored to someone's idea of an older style. There are shops and restaurants all along it, and it's a bit touristy, but local people shop there too. We bought some cut-out art and a wall hanging (two separate shops). The picture of the two little boys at the end of set #1 was taken along First Street.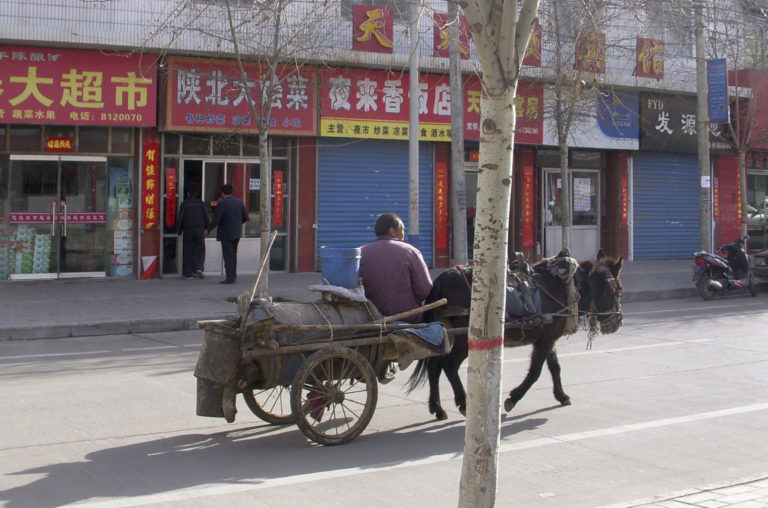 Yulin
February 24, 2010
This street ran along one border of the campus. It was lined with food joints, an internet café, and a variety of other small shops, much as you'd expect in a university neighborhood.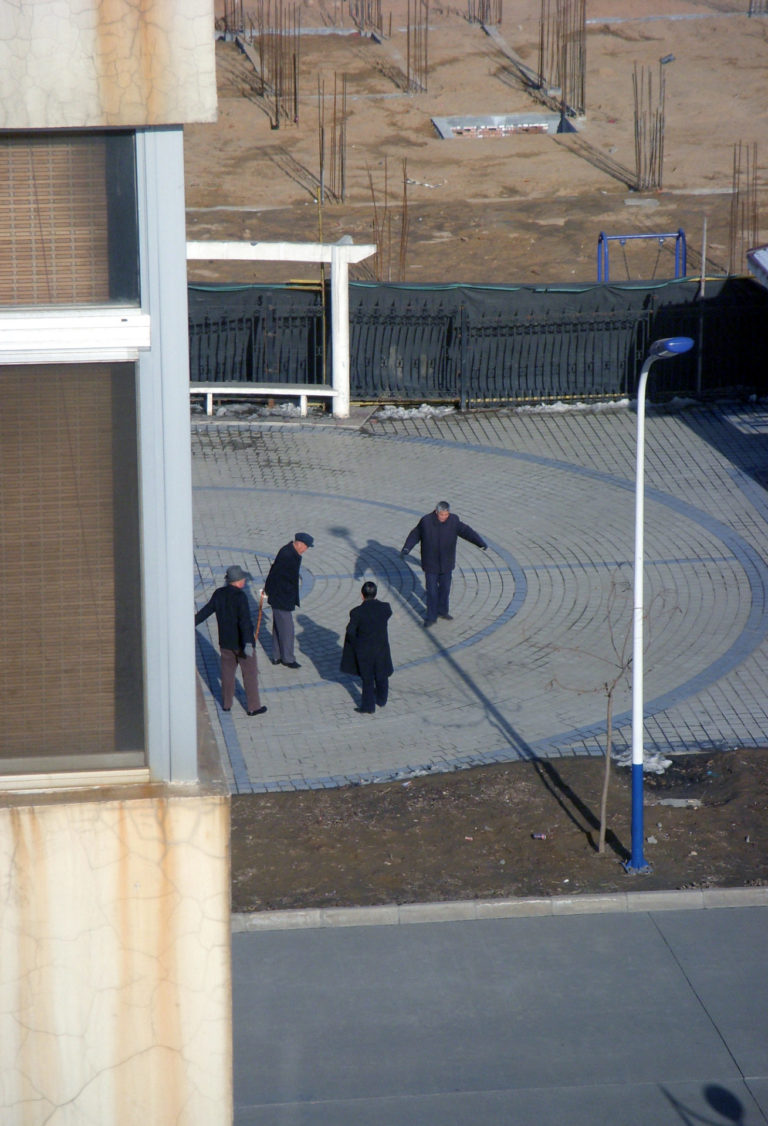 Yulin
March 10, 2010
These gentlemen gathered most mornings to do tai chi and chat in the tiny park next to the building where I stayed. This picture carries a bit of extra nostalgia with it, because it was taken on the morning when I was packing up to leave.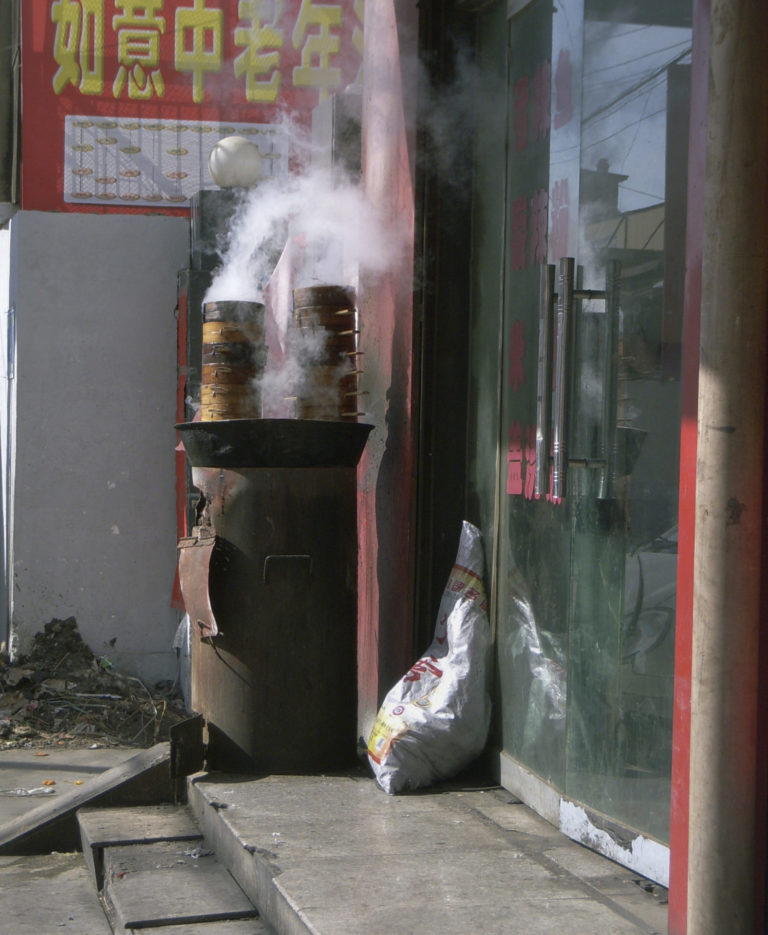 Yulin
February 18, 2010
The neighborhood near the college had lots of small food places where students congregated. The shops specialized – the noodle shop didn't sell rice dishes, the dumpling shop didn't sell noodle dishes, etc. The noodle shop would give you a cup of the hot noodle-cooking liquid if you asked for something to drink.
The shop in the picture was my favorite place to eat breakfast. It specialized in baozi, or steamed buns, but a smaller kind than I've ever seen in the US. (Not that I've haunted our bigger cities….) Those steamed buns were my favorite of all the great food I ate on that trip; I missed them for years after I came back home.
Lots of places had steaming rigs like this for cooking baozi or dumplings outdoors. Along with the baozi, this place sold a soup made of a delicious broth with egg dribbled into it (as in egg drop soup), but also some fresh greens and herbs added at the last minute.
The food was fresh and delicious everywhere we went. In the noodle shop, you could watch someone roll and flip the dough and cut it into noodles. In the bigger restaurants you could have a private room and choose from a massive variety of dishes. There was always hot sauce on the table, plus in the smaller places a small roll of paper, off of which you'd tear a bit to use as a napkin. Finished with the napkin? Throw it on the floor. Tea wasn't provided automatically, and it wasn't cheap when ordered.
Jamie and two of his friends took me out for hot pot for my sixtieth birthday – another delicious meal, and quite different from the hot pot we'd had in Beijing. I was born in 1950, the year of the Tiger, and 2010 was the beginning of a new sixty-year cycle. Who knew!
For me the most bemusing feature of eating out was that every establishment – from the smallest noodle joint to the fancy place where Jamie's department had a banquet – had little plastic containers of dice on the table so people could play a betting/drinking game. I don't drink, and I wondered if declining to play would be seen as impolite. But Jamie's friends said that since I was female, and also old (!!), no one would be offended if I didn't play. At the banquet, one of the Party/departmental officials tried to explain the betting game to me, with one of the professors translating. Luckily, it went no further than explanations.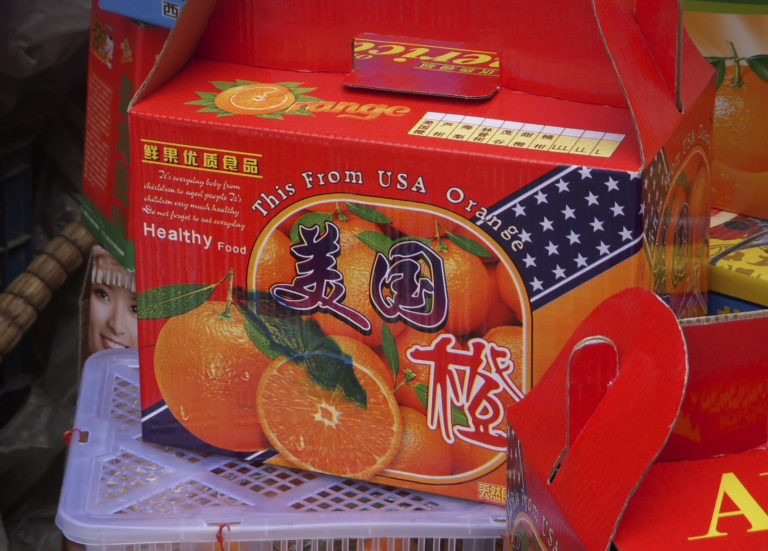 Beijing
February 5, 2010
More fun with language.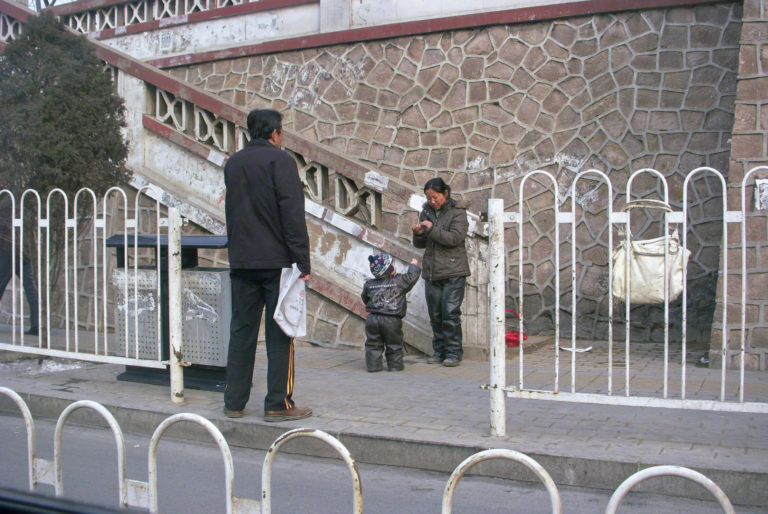 Beijing
February 9, 2010
Street life.