I've been told I need update on the "not babies anymore"antics: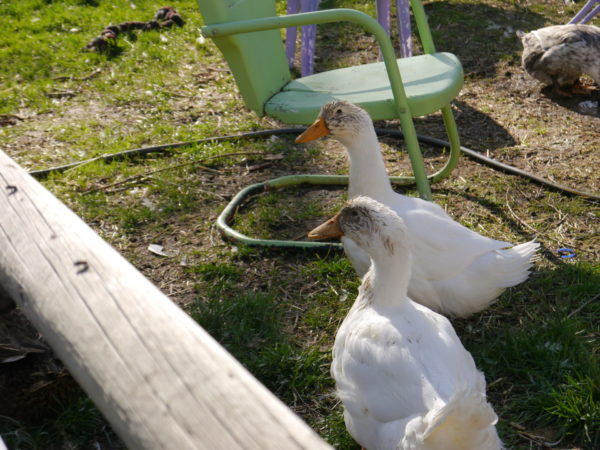 Having fun in the mud puddles today.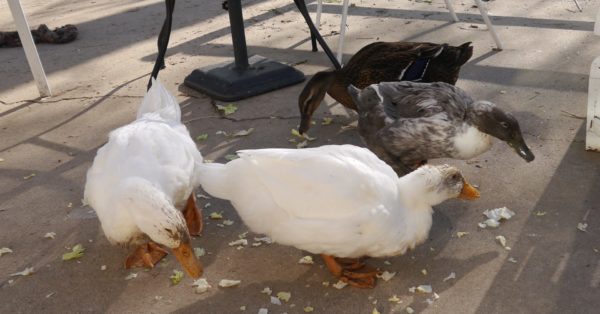 Followed by snacks.
I've been amused all week because the duckteens seem to have the zoomies at random moments and as they are still kind of clumsy and awkward it's funny as hell to watch, what with feet going in all directions and wings flapping at odd angles.
Everyone seems to have bonded and they sleep together in the yard most of the time, and the duckteens follow their elders around like small children, asking a million questions as they go.
Respite open thread