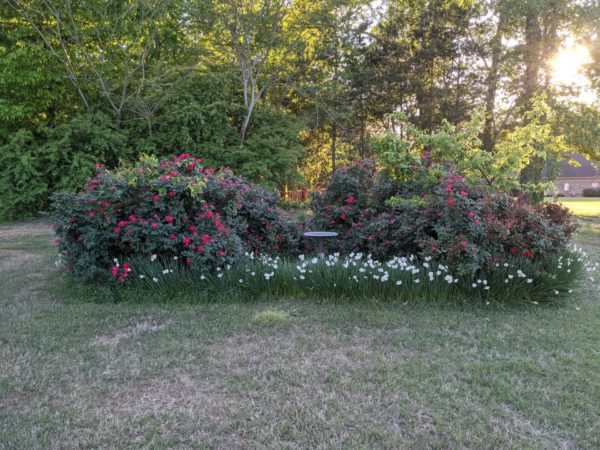 From Birmingham, Alabama, commentor Ben Cisco:
I will say this – I learned that the best thing I can do for flowers is to NOT TOUCH ANYTHING!!
***********
I'm frankly envious. Here north of Boston, that tactic only works with daffodils (now ending their season), lilacs (ours were gorgeous this year!) and irises (the Spousal Unit's dwarf varieties are out, and the feral dark-blue Van Gogh-style volunteers are just starting to bloom). If I want any color in the yard between June and October, this is my season for digging & dragging… and that's just for flowers.
So of course my mail-order tomatoes all showed up a week or ten days in advance of their due dates, which means I need to immediately order (and drag) many, many bags of fresh potting mix. I was hoping to have some extra time figuring out which perennials were dead, and which merely dormant, before I marshalled my energy for the most labor-intensive part of my gardening year!
What's going on in your garden(s), this week?