Update: I am moving this post forward by a day to make sure everyone sees it.  It originally went up on Sunday morning.  (The first 119 comments are from Sunday.)
We are doing a major test this week, and we need your help.
But first, since this is Sunday, I will share another photo of my tree peony, one week later, which amazingly made it through three (3!) freeze warnings and two days of rain.  I am ecstatic!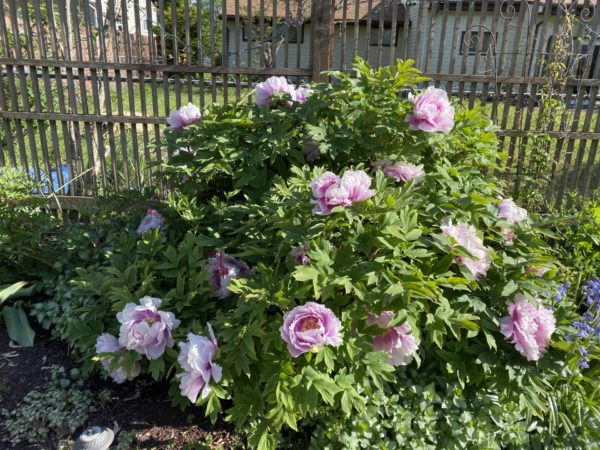 We need your help.  We turned off all the ads on the site so we can determine what role ads are playing in site issues that some people experience.  When we take issues to the developers, I want to be sure that the problems are ad-related.
Please include hardware/OS/browser information with your comments – without that information, it's impossible to discern patterns, and without patterns, we don't know where to look.
Please state whether the problem occurs all the fucking time, sometimes, or only occasionally.
Please state whether you use an ad blocker, and which one.
Even if you commented in John's technical Issues post from last week, we need all the information in one place, so please post your issues again here.  You can copy & paste from there, and then edit to indicate which issues are no longer a problem.
Technical Issues
Comments do not show up until a manual refresh, or multiple manual refreshes.
Sometimes you can not edit your comment within the normal 5-minute window.
When clicking on Reply, sometimes @nym does not show up in the popup reply box.
Site takes an impossibly long time to load on a phone.
Site takes an impossibly long time to load on a tablet.
Site is slow, even on a computer.
Back arrow no longer reliably takes you even one step back.  (The back arrow took you back many steps during testing before the rollout.)
Back arrow reliably takes you one step back, but you cannot trace back through several steps.  (The back arrow took you back many steps during testing before the rollout.)
You bounce to the top of the page after making a comment.
After upgrade to Firefox 85.0 and higher, visual mode no longer works.
Visual and text tabs are not always visible; when that happens it defaults to text with no tabs showing. (Question: is that true in the comment box only or also in the reply popup?)
Recent comments do not always update properly.
Other issues that are not on this list.  (Please explain any additional problems in detail.)
Please weigh in either way.  If some issue remain, please specify which issues are still happening, and which have gone away.  Make that double-please, this is really an important piece to know.