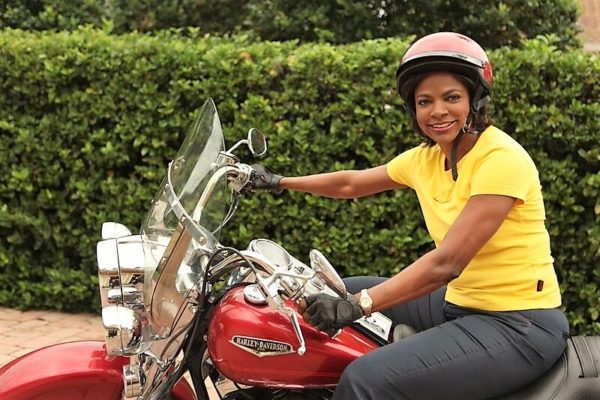 Apply the usual caveats due to the shitty gossip rag source (Politico), but it sounds official: Rep. Val Demings will take on Lil' Marco for a U.S. Senate seat from Florida next year:
ORLANDO, Fla. — Florida Rep. Val Demings is planning to run for the U.S. Senate, rather than governor, providing Democrats with a big-name candidate to take on Republican Sen. Marco Rubio next year.

For months, Demings mulled which statewide office to pursue, but decided she could do the most good by taking on the two-term senator, according to several Democrats familiar with her thinking…

A top adviser to Demings compared her personal biography to Rubio this way: "She's the daughter of a maid and a janitor who became the first Black woman police chief in Orlando. He's the son of a maid and a bartender who's a career politician."
I like the way the advisor contrasted the biographies. Another potential differentiator: when talking about his background, Rubio always sounds as if he's marveling at how far he rose above his parents' station in life. The most generous interpretation of his preciously reverent tone is that he believes himself to embody the American dream, but it has always sounded condescending as hell to me.
A good maid or bartender is worth two dozen senators in my book. I've never heard Demings speak of her parents, but I'm guessing she can do so without oozing obnoxious self-regard.
Can Demings win? I don't know. We'll need massive turnout by Florida Democrats. From what I've observed, Demings has the charisma and energy to connect with voters. Her background makes peddling the usual Republican lies about Democrats more challenging, e.g., it's difficult to label Demings as anti-cop since she literally was a cop.
Her law enforcement background won't necessarily be an asset among the left-most fringe of the party, but that's a smaller contingent in Florida than it is in many other states. And Demings is a strong police reform advocate, which may convince those who are willing to hear what she says on the issue.
Another interesting facet of a Demings-Rubio matchup: it will feature a candidate from the I-4 corridor (Orlando-Tampa) vs. an incumbent from South Florida.  The I-4 corridor is emerging as a political powerhouse in the state.
My impression is that Demings is a far more talented politician than 2018 Democratic gubernatorial candidate Andrew Gillum was, and he came damn close to winning. Of course, Gillum was running against the then-unknown DeSantis for an open seat, whereas Demings is challenging a twice-elected incumbent.
That's a different ballgame. Still, my sense is that while Republicans vote for Rubio, they don't like him all that much. Trump clobbered Rubio in Florida's 2016 presidential primary — by a humiliating margin.
I expect Republicans will be fired up to reelect Trump mini-me Ron DeSantis as governor, so maybe that helps Rubio. On the other hand, DeSantis is focused on trying to out-Trump potential 2024 rivals, so he's lost the indy cred he built after he sewed up the 2018 GOP nomination. He's betting Florida will be redder in 2022 than it was in 2018. The available data says that's the smart bet. Still, Florida might surprise us. It's a weird state in every way, including politics; I've lived here all my life, and I don't understand it.
Anyhoo, Demings is in. She's a great candidate, and maybe she'll ride her Harley all over the state, implicitly contrasting her story, energy and accomplishments with the inane burblings and panicked flip-flopping of Marco Rubio, an empty suit and nonentity if there ever was one. Go Val!
Open thread!