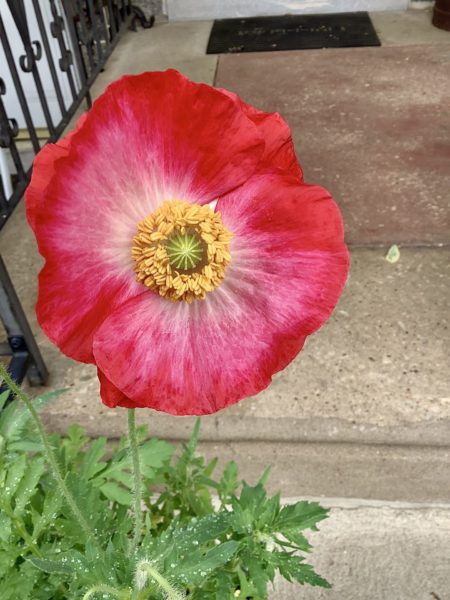 Thanks to the indefatigable commentor / gardener / photog Jeffery, near Philadelphia:
Top pic: 5.8.2021. This bloomed the other day. First for the year. It's in a pot.

5.8.2021
I have been trying to get columbines to grow from seed in my garden. This one seeded itself in my next door neighbor's yard behind their privacy fence. They have no idea it is there. I don't have this color. I will collect the seeds to see what color I get planting them. I didn't plant pink.


5.18.2021
These will probably be gone by the weekend with the heat arriving today. They sit in a south facing bed. They are going to fry.


5.21.2021
Opened this morning. Will be gone by tomorrow.


5.22.2021
At their height today. I expect they will fall apart in the next day or two.

***********
What's going on in your garden(s), this week?