We are all set for a Zoom with the FOUR DIRECTIONS folks who were here with us for the Q & A last Wednesday.
Wednesday, May 26 at 7:30 pm Eastern time.
Doors open at 7:00 for anyone who wants extra time to get situation or just wants to chat informally before the zoom officially begins.
Be sure to bring your questions!   Or just listen, if you prefer.  I'll bring the flowers.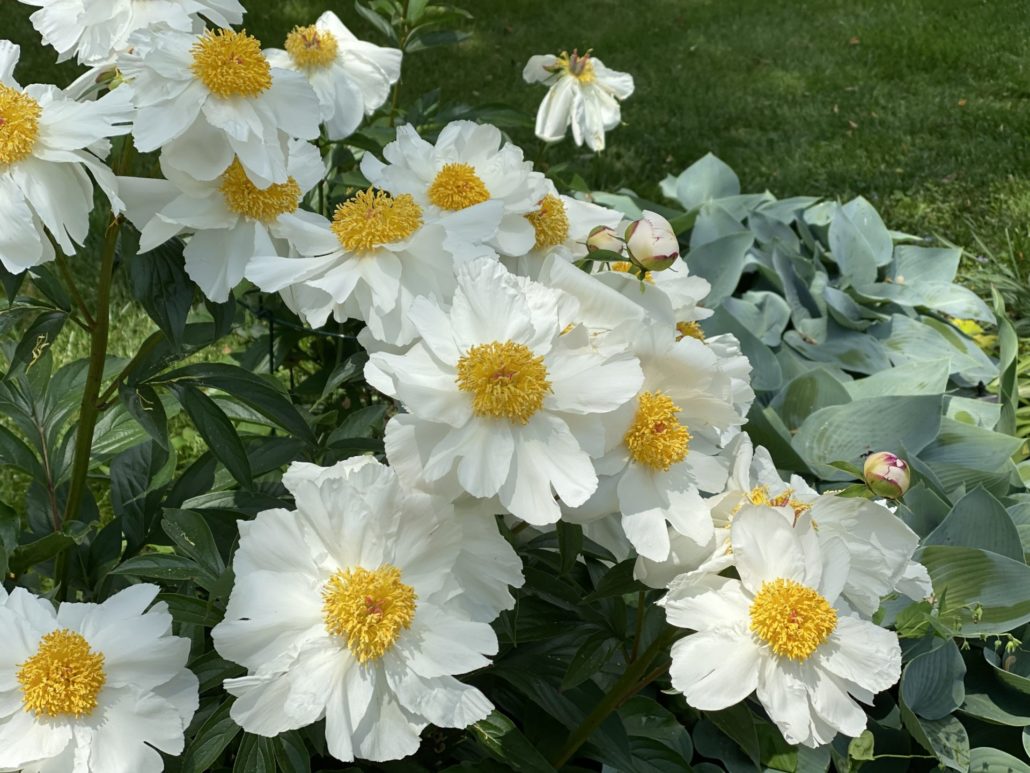 Here's an updated picture of my 'Krinkled White' peonies from just a minute ago, to spruce up the post.
These people have already RSVP'd:
John Cole
H.E. Wolf
WolvesValley
Subaru Diane
Auntie Anne
geg6
skerry
JoJo
Deepti
Joy in FL
pika
Torrey
Josie
CaseyL
SargassoSink
Almost Retired
Rivers
HinTN
Curt
Elizabelle
As usual, if you plan to join the zoom follow up on your comment with an RSVP to me by email (WaterGirl).
Personally, I hope to hear more about the upcoming event on June 25th, at the Native American Veterans Memorial in Washington DC, where the Descendants of Buffalo Soldiers will formally present their proclamation in support of the reintroduction of the Remove The Stain Act. 
If you already have some questions, please feel free to chime in with them the comments here.
So proud of what you guys donated last week.  What an amazing community!
In other news, our 10,000 has helped FOUR DIRECTIONS get closer to the 50,000 match amount!
With the new matching funds, I am hoping that we at BJ might be able to donate another 5,000.  If we get there, with the matching funds that would be 30,000 from us at Balloon Juice.
I have asked DougJ if he is up for raising our thermometer from 10k to 15k, and I am waiting to hear back.
Four Directions (ballot access for Native people)
I paired this with an Open Thread, since it's been awhile.