On the Road is a weekday feature spotlighting reader photo submissions.
From the exotic to the familiar, whether you're traveling or in your own backyard, we would love to see the world through your eyes.
?BillinGlendaleCA
I decided, since I'm the organizer of the local photography meetup, to schedule a group shoot at UCLA. I said to meet by the Bruin and look for folk with cameras. What I did not realize is that there were lots of folk with cameras all around campus taking pictures of future graduates, which surprised me a bit since there's a few weeks left in the quarter. About half the folk that RSVP'ed showed up which is normal if a bit rude. So I gave the folk a good tour of the campus, from the Mathis Botanical Garden(it wasn't open) in the south, to the Murphy Sculture Garden in the north. I had a couple of selfish aims in scheduling this shoot, I wanted to get some shots of the campus with the IRChrome filter on the NX300 and I wanted to get some evening shots of Royce Hall(the building with the two towers) to do some sky replacement with some star trails.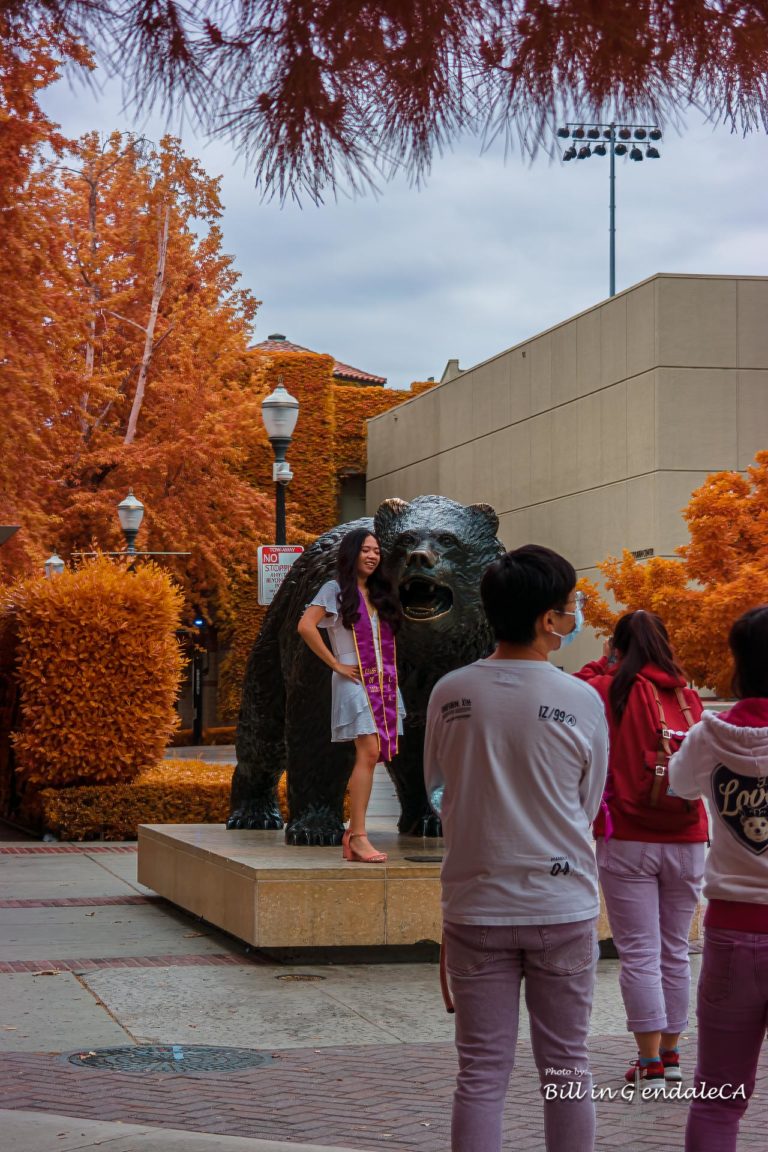 Westwood, CA
May 16, 2021
A soon to be Bruin Alumna.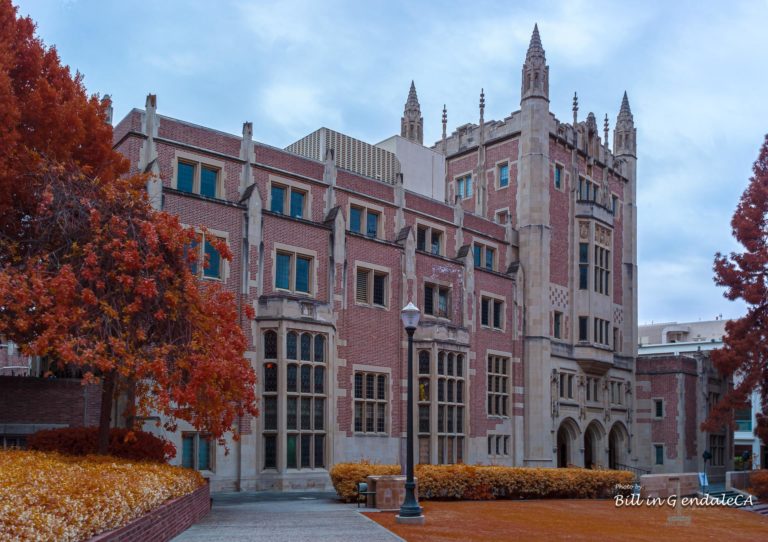 Westwood, CA
May 16, 2021
Kerckhoff Hall, there's one at U$C, but ours looks better. This was the original student union building.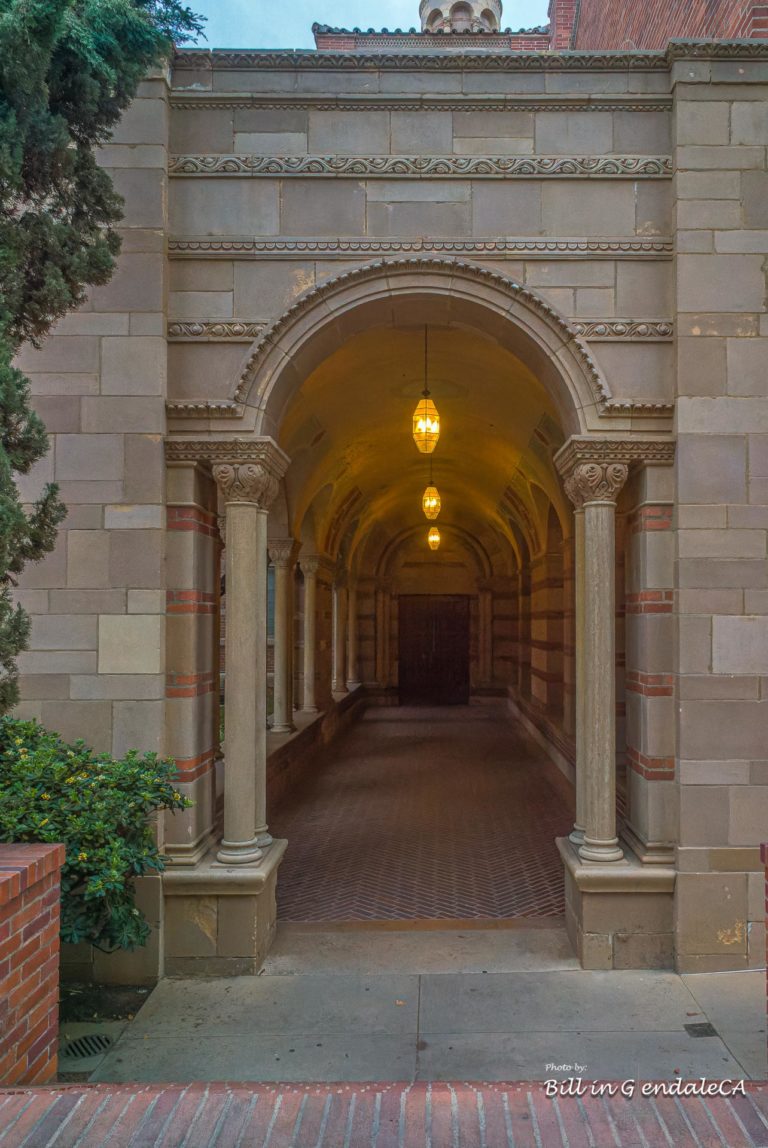 Westwood, CA
May 16, 2021
Side door of Royce Hall, I used exposure bracketing and blending to light up the dark hallway.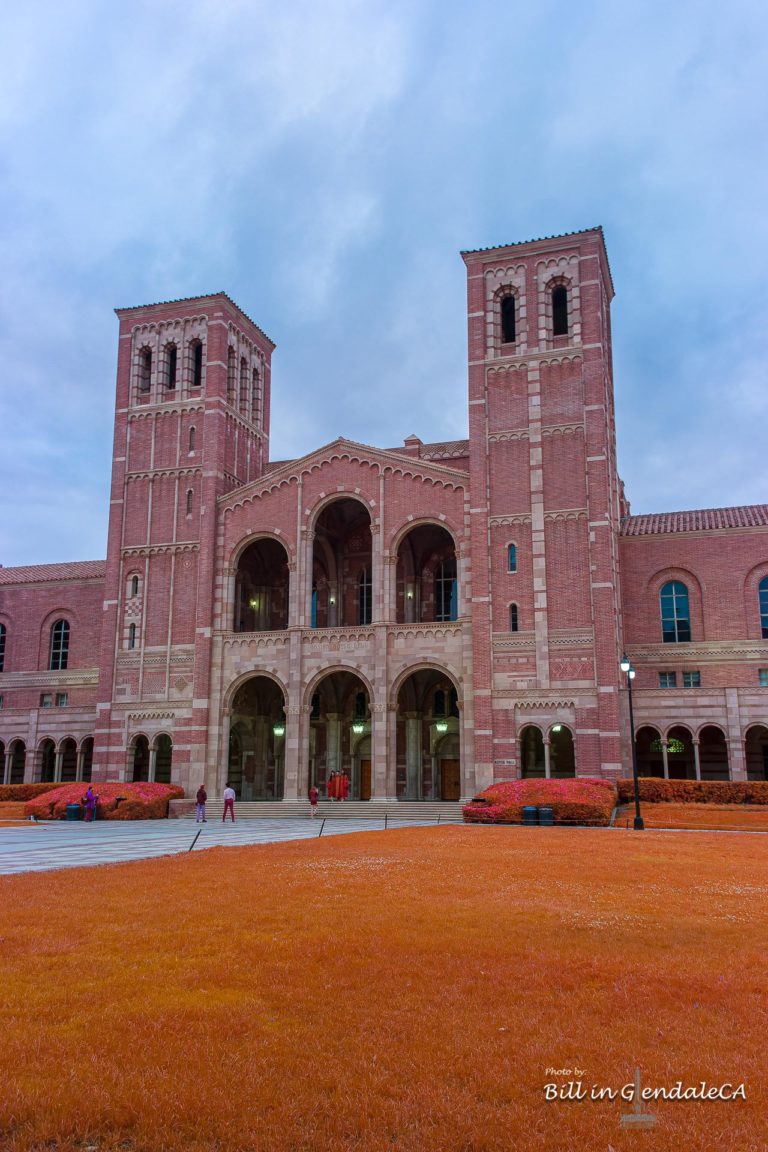 Westwood, CA
May 16, 2021
While it appears that the women under the central arch at Royce are wearing red, they are not, they are wearing black academic robes with green hoods, newly minted MD's. Infrared light will reflect differently than visible light with certain dyes and fabrics.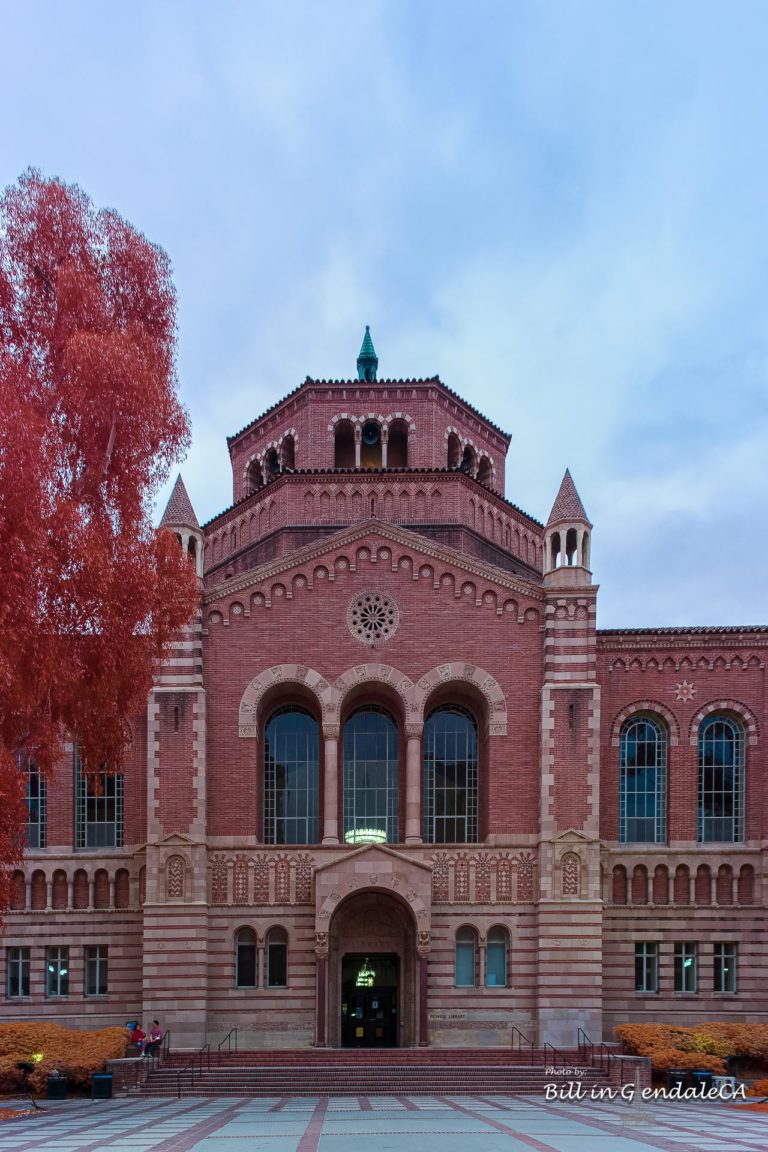 Westwood, CA
May 16, 2021
Powell Library in Aerochrome.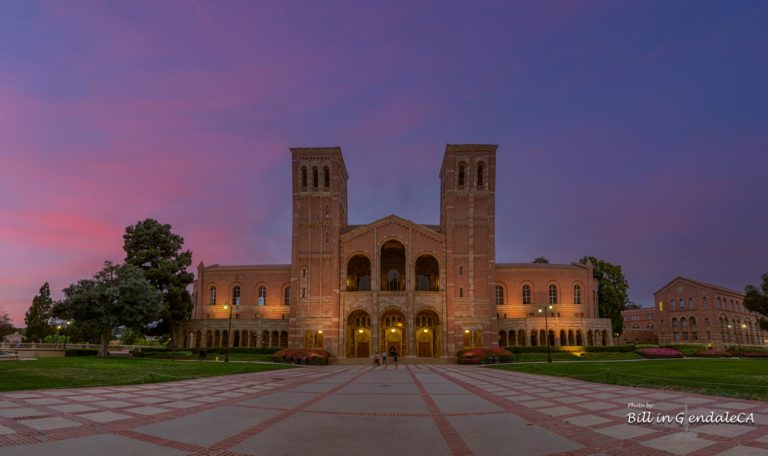 Westwood, CA
May 16, 2021
They say confession is good for the soul? OK, when I was going though these photos before publishing them, I really didn't like the sky on this shot and the next shot of Powell, so I replaced the sky. This is a panorama.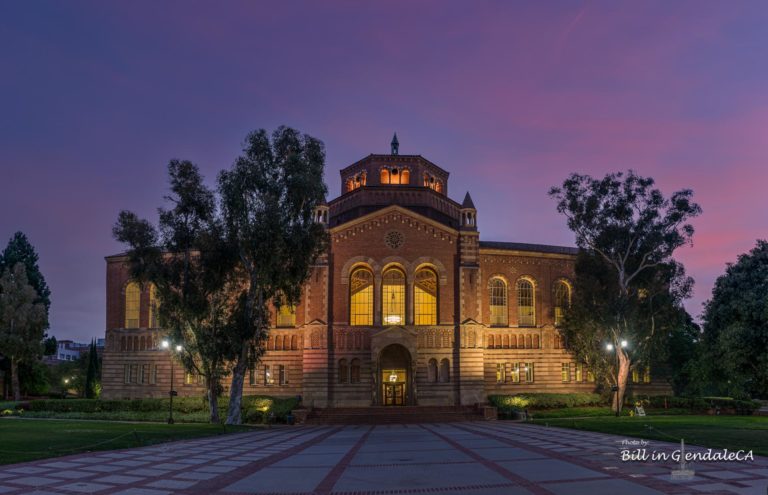 Westwood, CA
May 16, 2021
Panorama of Powell, with sky replacement.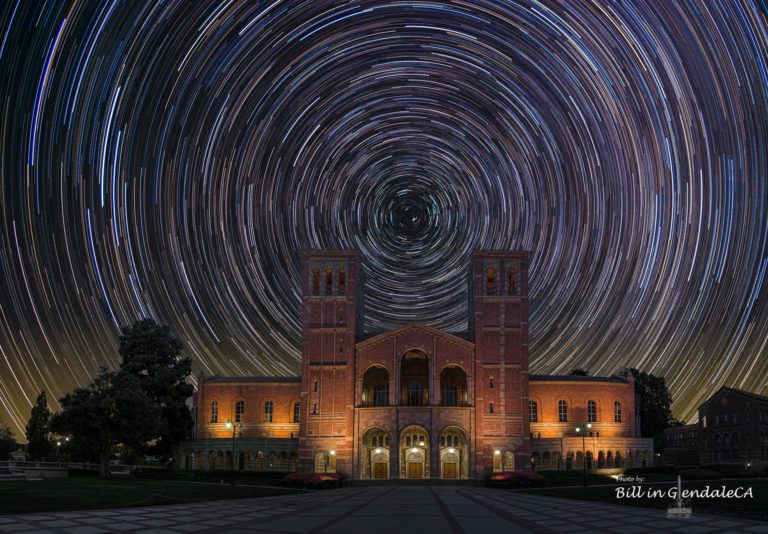 Westwood, CA
May 16, 2021
Royce Hall Startrails, the sky was shot at Fossil Falls and light pollution along the horizon was added in.