On the Road is a weekday feature spotlighting reader photo submissions.
From the exotic to the familiar, whether you're traveling or in your own backyard, we would love to see the world through your eyes.
way2blue
My town backs up against the Santa Cruz Mountains which are crisscrossed with trails.  When the San Francisco Bay Area restricted travel last March, people turned to the outdoors.  One favorite trail is up to the top of Windy Hill, a grass-covered ridge bracketed by tree-covered slopes.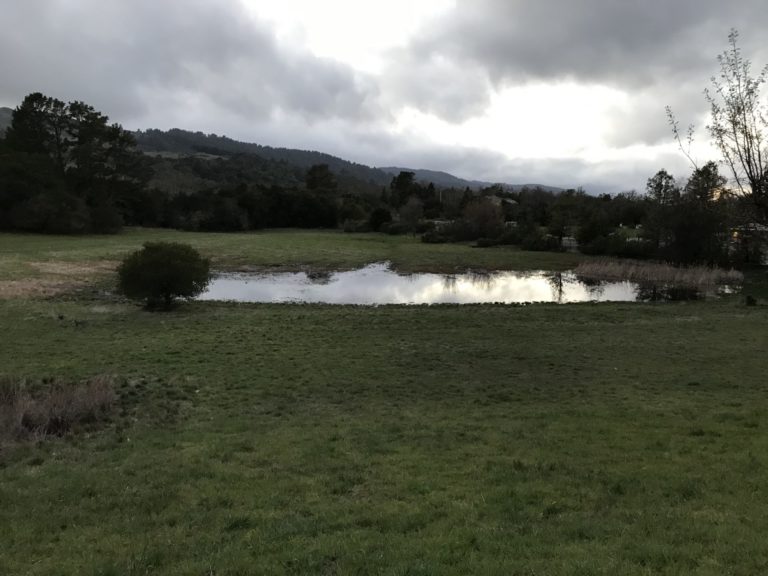 FROG POND
The seasonal frog pond behind the elementary school at dusk.  (I used to collect the tiny green frogs at lunch time and stuff them in my milk carton to take home…  I was seven.)  A fence now separates school kids from the pond.  Windy Hill is behind the tree on the left.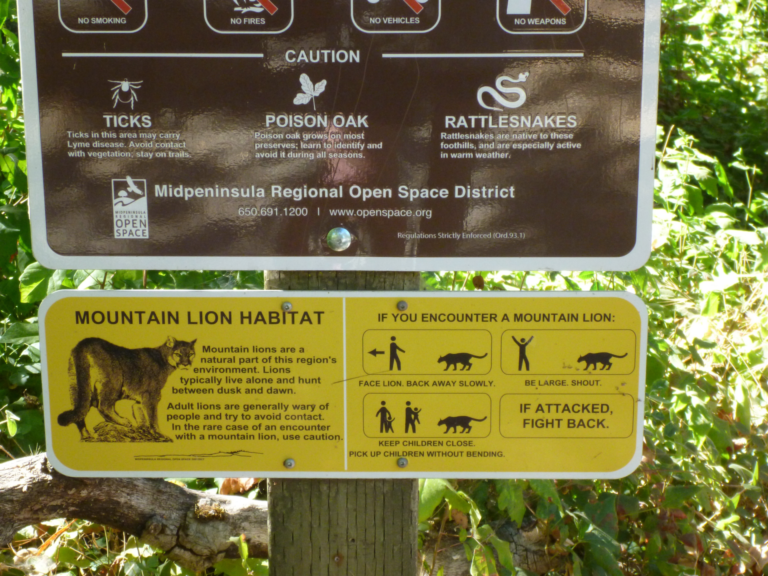 TRAIL ENTRANCE
A warning about mountain lions at the entrance to the open space.  My nephew saw a collared one walk through his parent's backyard last week.  Lots of deer in the neighborhood to harvest.  Not to mention pets…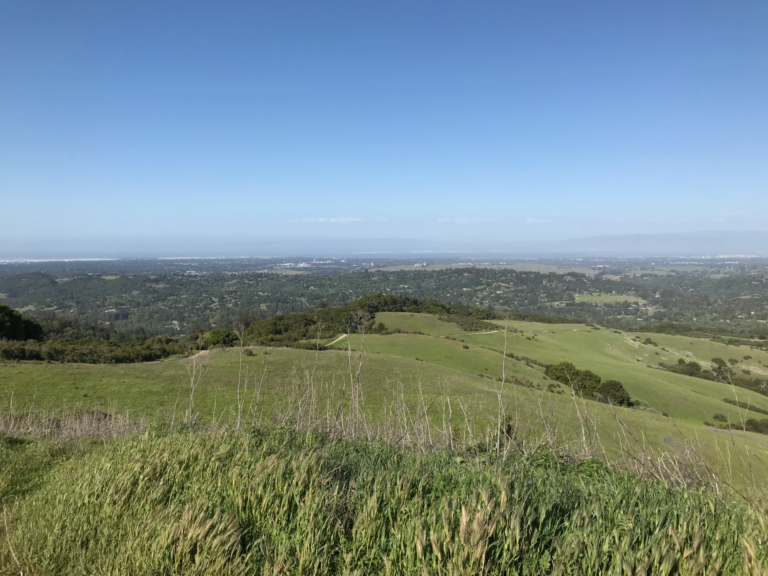 WINDY HILL FROM THE TOP
Roundtrip from our house (down in the trees) is about 6.5 miles.  This photo is looking eastward to San Francisco Bay & the east bay hills beyond.  Hoover Tower, on the Stanford campus, is in the center; the (radar) Dish on the grassy ridge to its right.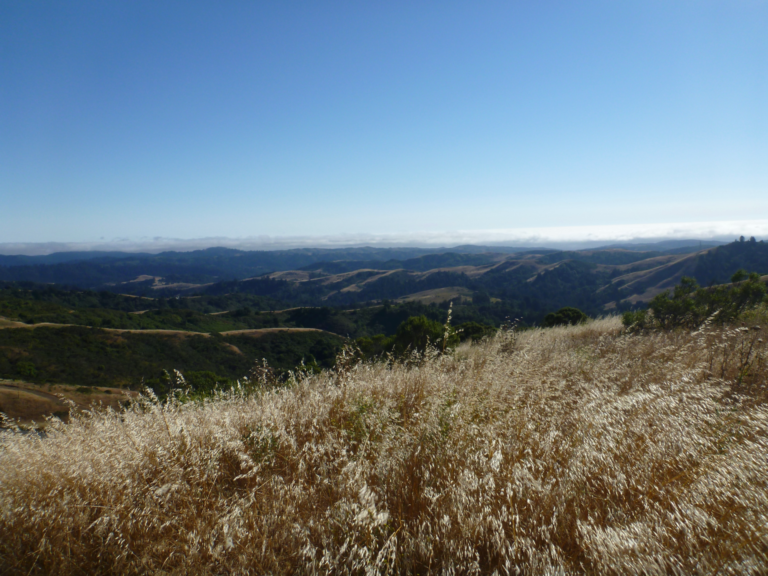 ANOTHER VIEW FROM THE TOP
View to the west.  The Pacific Ocean is hidden beneath the fog bank.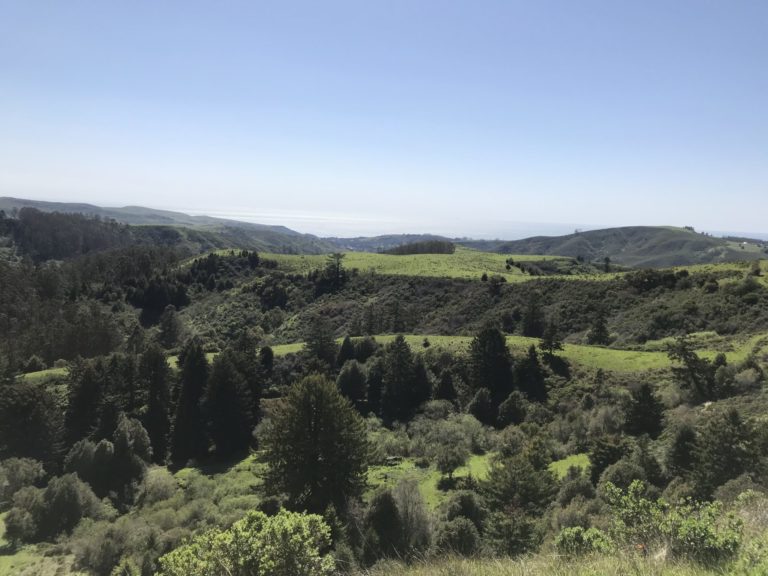 STAR HILL
Another westward view, this one from a friend's land further north along Skyline Ridge.  Pacific Ocean in the distance.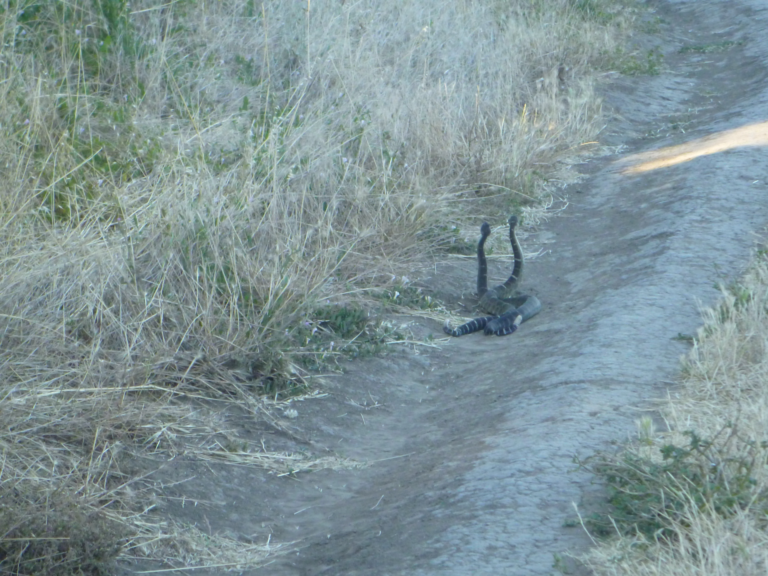 AND ARE...
On my way back down the Windy Hill trail, I came upon rattlesnakes.  Apparently making whoopee and oblivious to me—although I did give them wide berth…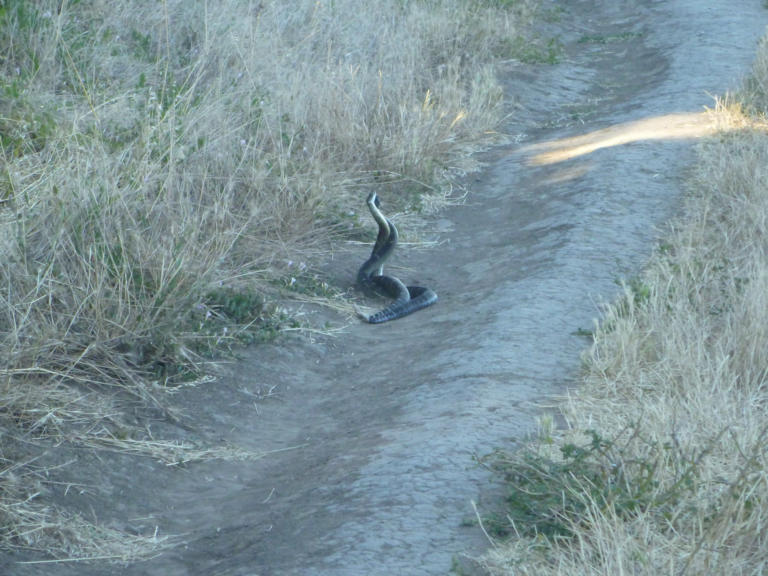 ESPECIALLY ACTIVE...
Astonished by how symmetrical their 'dance' was…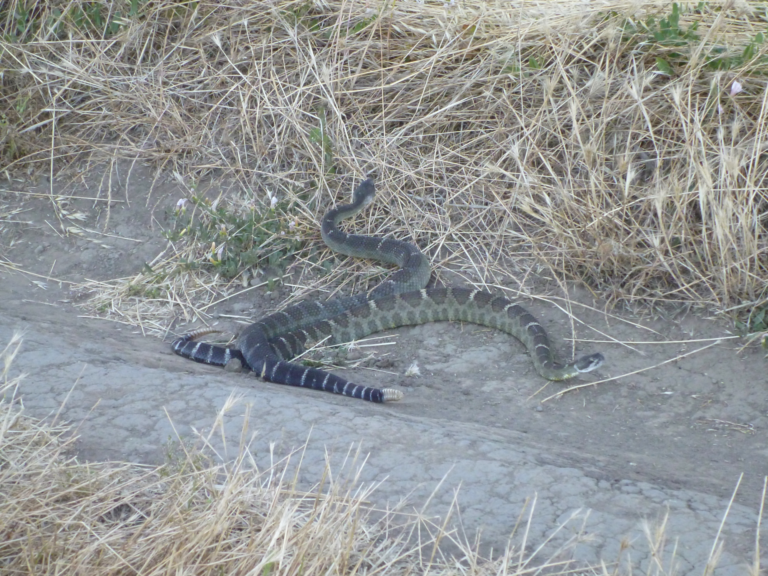 IN WARM WEATHER.
Reminding me of the caduceus symbol from Greek mythology, the staff Hermes carries…