On the Road is a weekday feature spotlighting reader photo submissions.
From the exotic to the familiar, whether you're traveling or in your own backyard, we would love to see the world through your eyes.
On the Road: Week of May 31  (5 am)

Albatrossity – Brazil 2013, part 4
frosty – Hot Springs National Park
?BillinGlendaleCA – In the Tank
frosty – Petrified Forest National Park
frosty – Joshua Tree National Park

Three more national parks with frosty this week!

Next week, we have 2 special Normandy submissions from lashonharangue on Monday and Tuesday, timed as closely as possible to June 6.  Albatrossity, gracious as always, will move to Thursday just this once!
?  And now, back to Albatrossity.
Albatrossity
Images for week 4 of the Brazil 2013 series – some mammals, no reptiles, no flowers, many birds!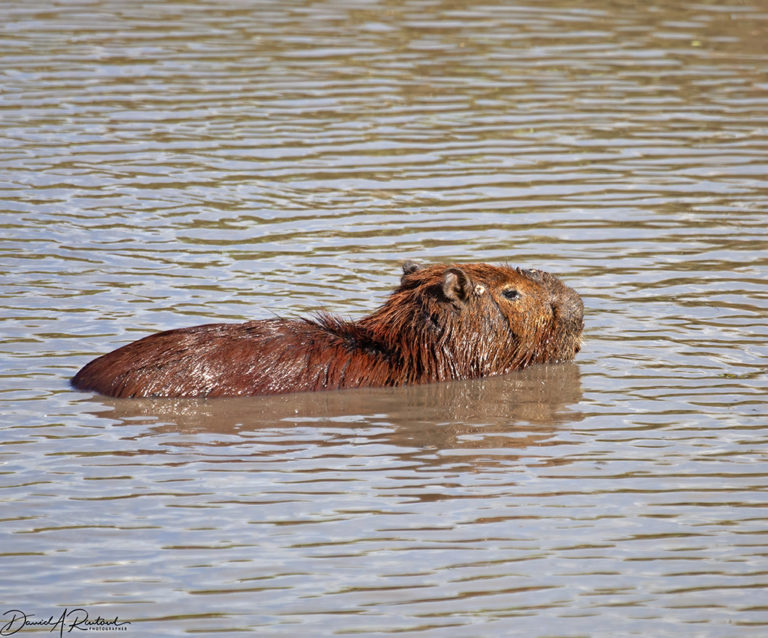 Fazenda San Francisco
May 25, 2013
The largest (and sturdiest!) rodent in the world, the Capybara (Hydrochoerus hydrochaeris), is abundant and easy to see in the Pantanal. We saw them most often in the canals and lagoons, or lounging near the canals and lagoons. This one is taking a cool bath and keeping an eye out for the caimans!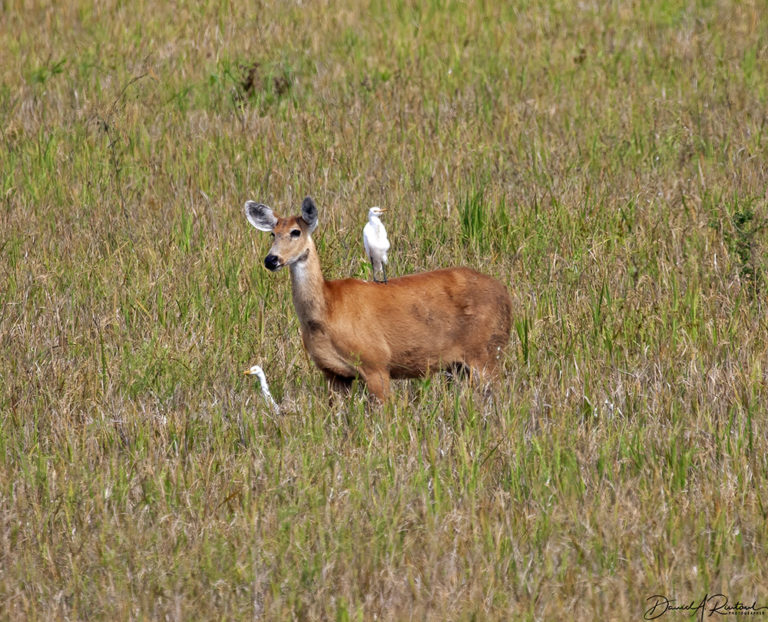 Fazenda San Francisco
May 25, 2013
Marsh Deer (Blastocerus dichotomus) are also abundant in that part of Brazil. The former range of this species, which is the largest deer species in South America, included much of the continent, but that range is much reduced today. This one has recruited some Cattle Egrets (Bubulcus ibis, aka Garça-vaquiera)) to serve as lookouts.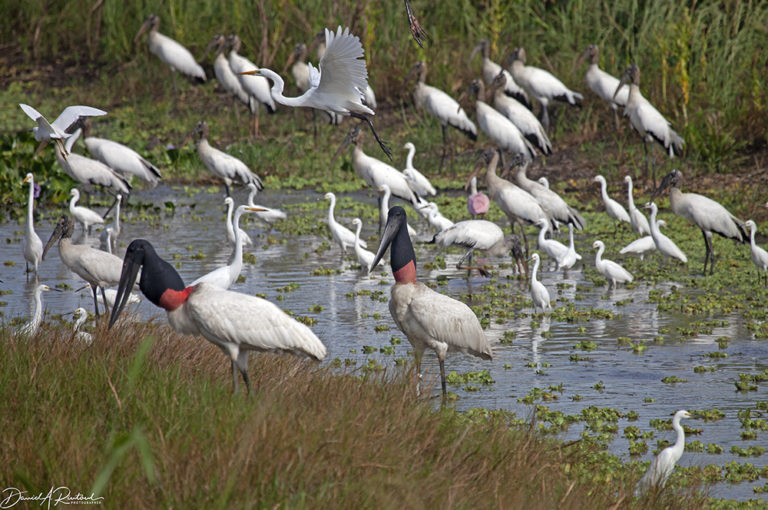 Fazenda San Francisco
May 25, 2013
The Pantanal is a paradise for wading birds. This mixed flock contains Jabiru (Jabiru mycteria, aka Jaburu), Roseate Spoonbill (Ajaia ajaja, aka Colhereiro), Wood Stork (Mycteria americana, aka Cabeça-seca), Snowy Egret (Egretta thula, aka Garça-branca-pequena), and Great Egret (Ardea alba, aka Garça-branca-grande). The fishing must be good at this spot!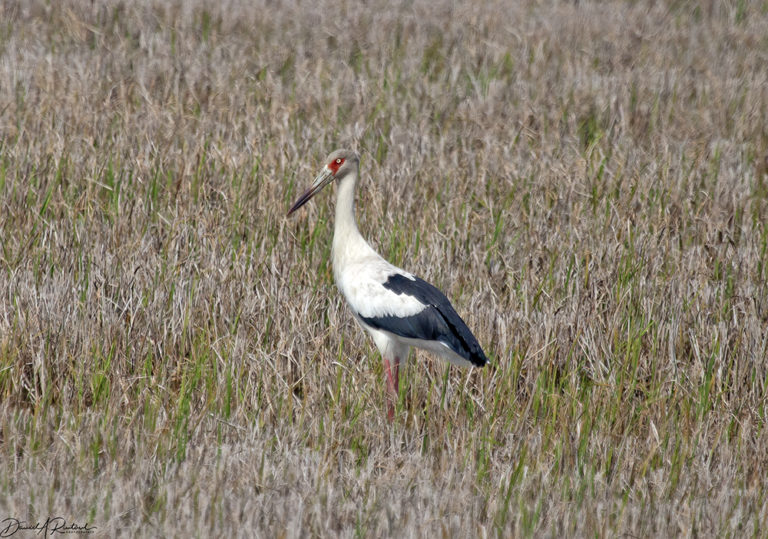 Fazenda San Francisco
May 25, 2013
Other wading birds do not seem to join these mixed flocks. One of those is another stork, the Maguari (Cicona maguari, aka Maguari), an impressive but mostly solitary bird. We only saw a few of these, so I would look forward to seeing more.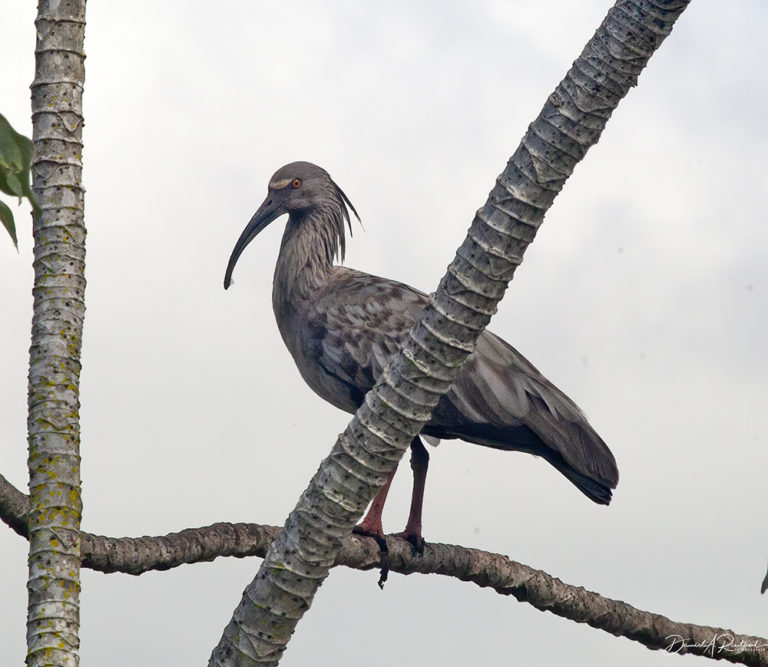 Fazenda San Francisco
May 25, 2013
The Plumbeous Ibis (Theristicus caerulescens, aka Maçarico-real) is another antisocial wading bird of the region. They tend to avoid the lagoons and canals, feeding mostly in ephemeral ponds that are drying up. Unfortunately this one chose to pose with a largish tree-trunk between itself and the photographer. Another bird I would look forward to seeing again.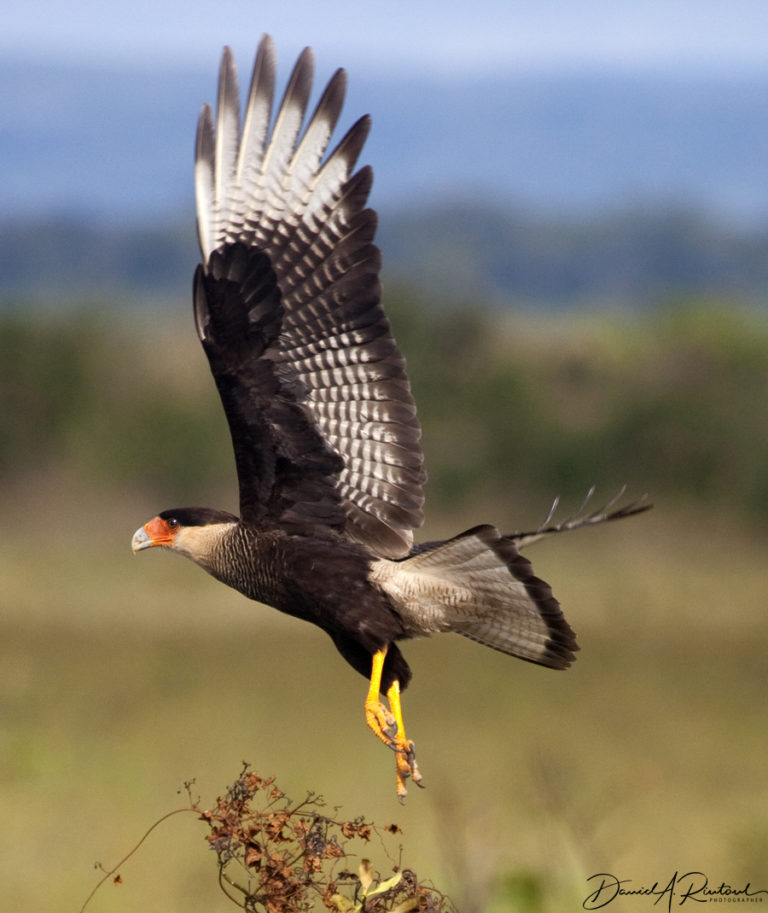 Fazenda San Francisco
May 25, 2013
Raptors of the Pantanal include the Crested Caracara (Caracara plancus, aka Carcará). The taxonomy of this species has changed over the years; previously it was split from the caracara species that can be found in Florida and Texas. But nowadays the taxonomists, in their infinite wisdom, have lumped them together. Which may change again by this time next year…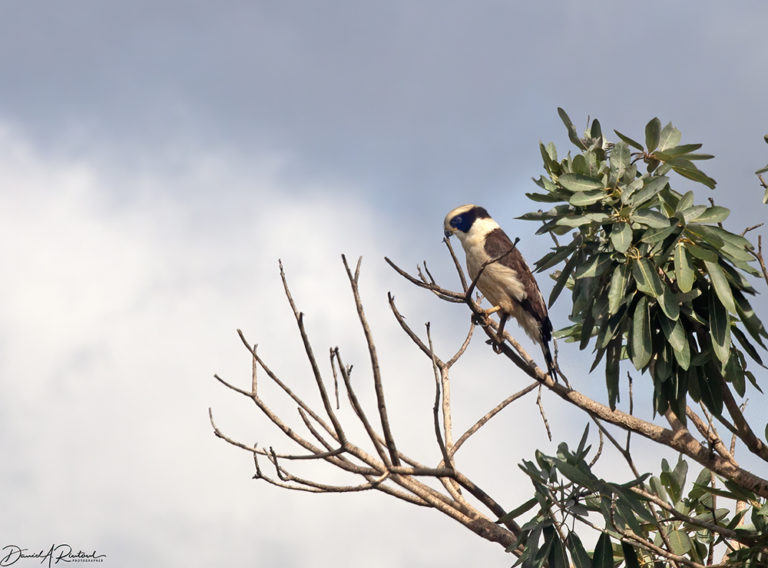 Fazenda San Francisco
May 25, 2013
Another cool raptor, that I had not expected to see, is the Laughing Falcon (Herpetotheres cachinnans, aka Acauá). Instantly recognizable by the puffy head and black mask, these are snake-eating falcons. As is the case with the other falcons, the taxonomic revisions of the recent past have been difficult to follow, and currently it is classified in a different subfamily by the North American and South American taxonomic deities. Regardless of its familial affinities, it is a fine bird, and it was a treat to see one!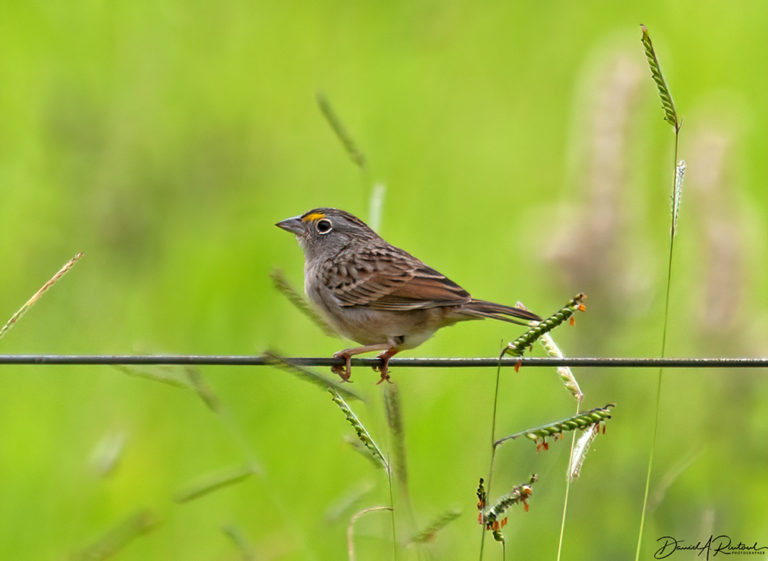 Miranda
May 23, 2013
This is a Grassland Sparrow (Ammodramus humeralis, aka Tico-tico-do-campo). Behaviorally, vocally, and morphologically it seems to be almost identical to a North American species (Grasshopper Sparrow, Ammodramus savannarum), which is common in my part of Flyover Country. Hopefully the taxonomists won't lump those two species, but if they did, it would be difficult to argue with that decision.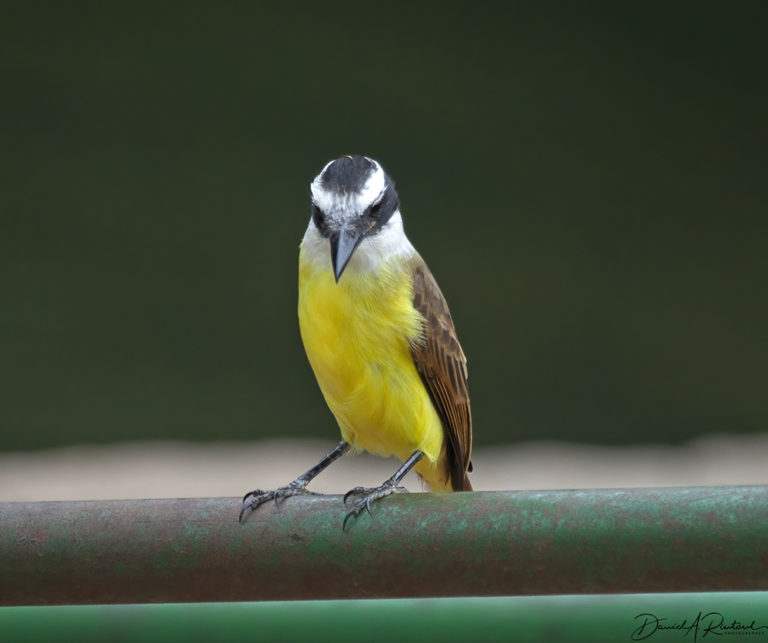 Miranda
May 23, 2013
The small forested parts of the Pantanal host this flycatcher, the Lesser Kiskadee (Philohydor lictor, aka Bentevizinho-do-brejo). Other than size, it is almost identical to the Great Kiskadee (Pitangus sulphuratus, aka Bentevi), which can be found in the US in the RIo Grande Valley. Yet it is (currently!) the only species in the genus Philohydor, and the Great Kiskadee is the only species in the genus Pitangus. Go figure.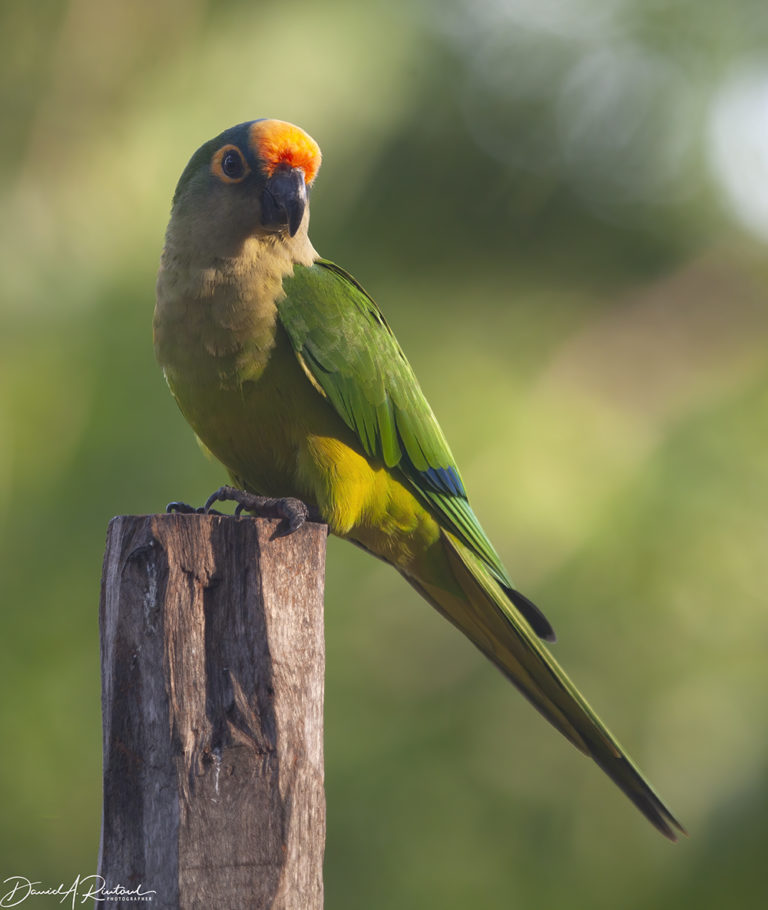 Miranda
May 23, 2013
The final bird in this installment is the Peach-fronted Parakeet (Eupsittula aurea, aka Peach-fronted Conure, aka Periquito-rei). In parts of this region it is the most commonly encountered parakeet, and even lives in towns and villages. But it is not found in large flocks, only pairs for the most part, and has the interesting habit of nesting in the arboreal termite nests which are found throughout the region.