On the Road is a weekday feature spotlighting reader photo submissions.
From the exotic to the familiar, whether you're traveling or in your own backyard, we would love to see the world through your eyes.
lashonharangue
I am a bit of a history nerd, so in December of 2019 my spouse and I rented a car and did a self guided tour of the Normandy D-Day beaches and museums. Because it was off season several of the museums were closed but we still saw and learned a lot.
Before the trip we read Antony Beevor's history of the invasion and battle for Normandy. The book describes the amount of devastation that occurred with the fighting after the initial landing. Without having read it, I might not have noticed how little older architecture we saw driving around the area.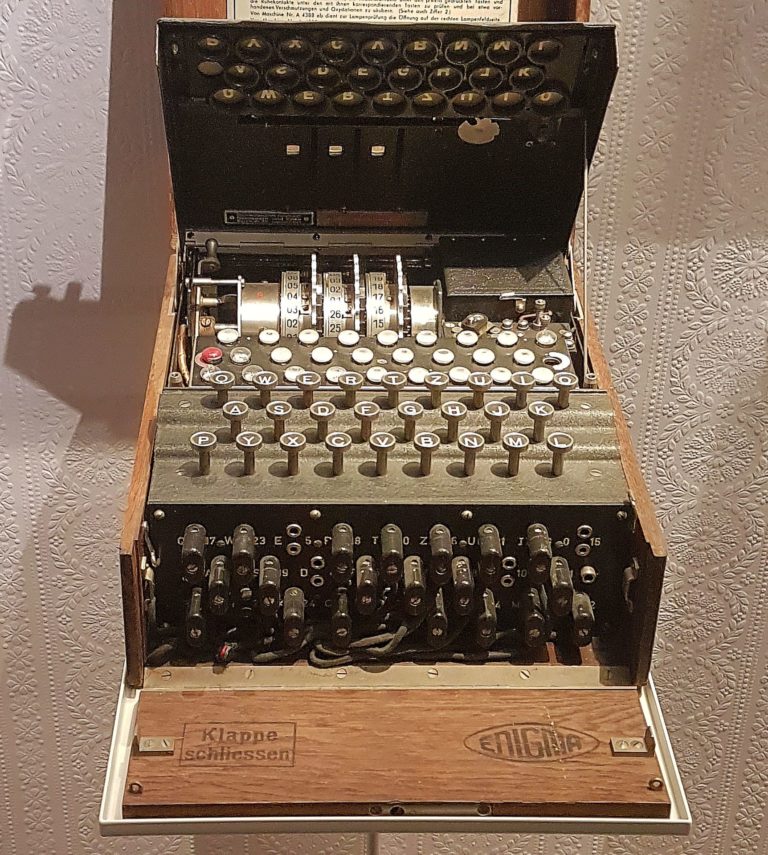 Enigma Machine
December 1, 2019
The Canadian Juno Beach Centre is a great museum. There was lots to see there. I had read about the Enigma machine and the efforts to decipher it at Bletchley Park. This was a chance to see one! Did I mention I am a history nerd?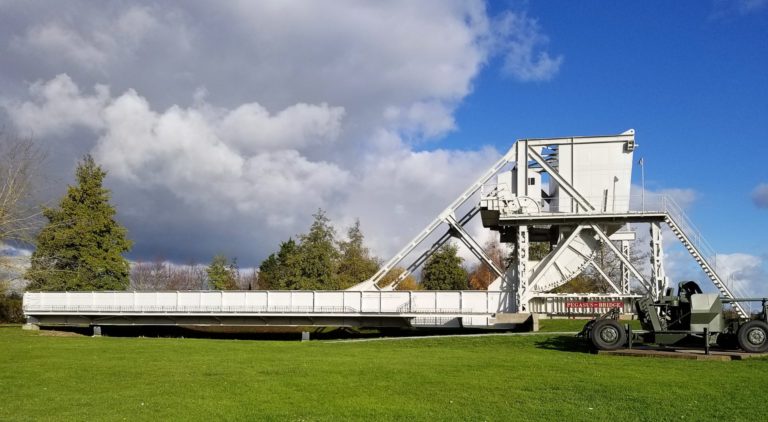 Pegasus Bridge
December 2, 2019
The far left (east) of the invasion was begun before British troops landed at Sword Beach by airborne troops who arrived in gliders just after midnight to secure the bridges over the Caen canal and the Orne river. This was to ensure they were not destroyed by German troops guarding them. These bridges were needed to allow an eastward exit from the beach. This is the original canal bridge. It was replaced and moved a short distance to sit next to a museum dedicated to the British 6th Airborne Division.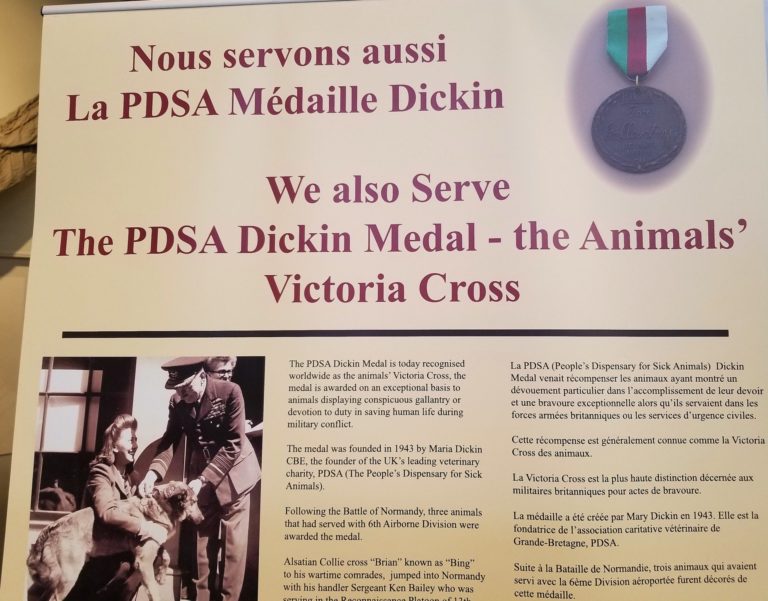 Parachuting Canines
December 2, 2019
The British trained dogs to parachute with their troops. The dogs had their own version of the Victoria Cross medal for bravery. Three that served with the 6th Airborne Division received the award after the Battle of Normandy.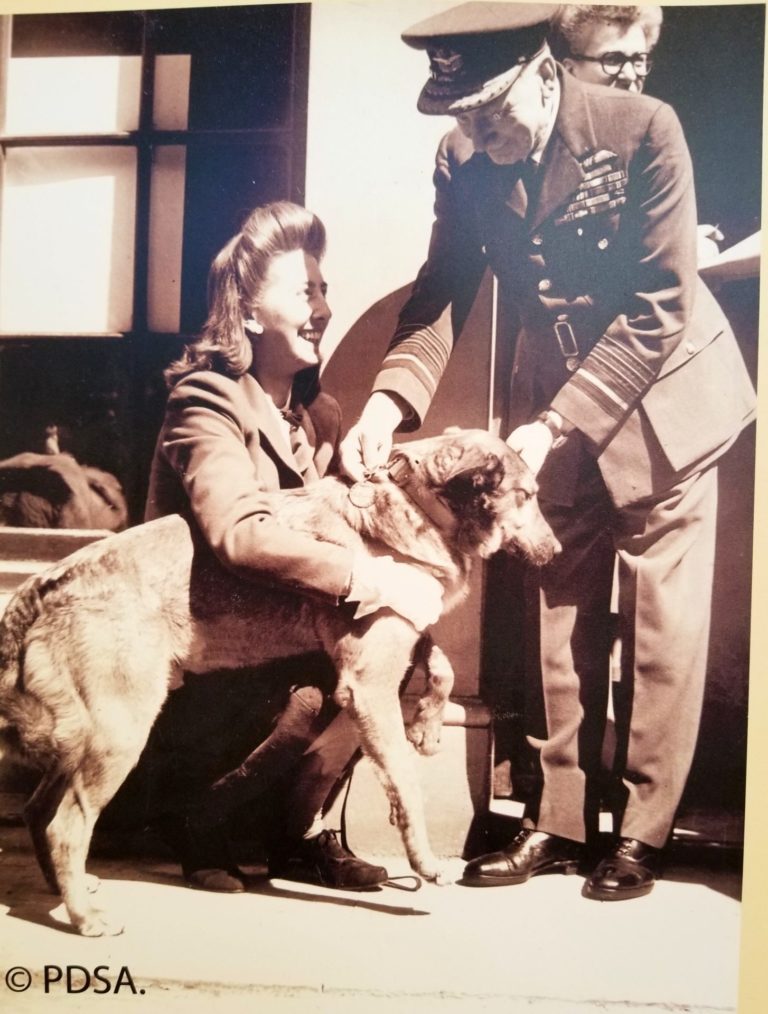 Award Photo
December 2, 2019
Original photo of Brian receiving his award. He was a very good boi!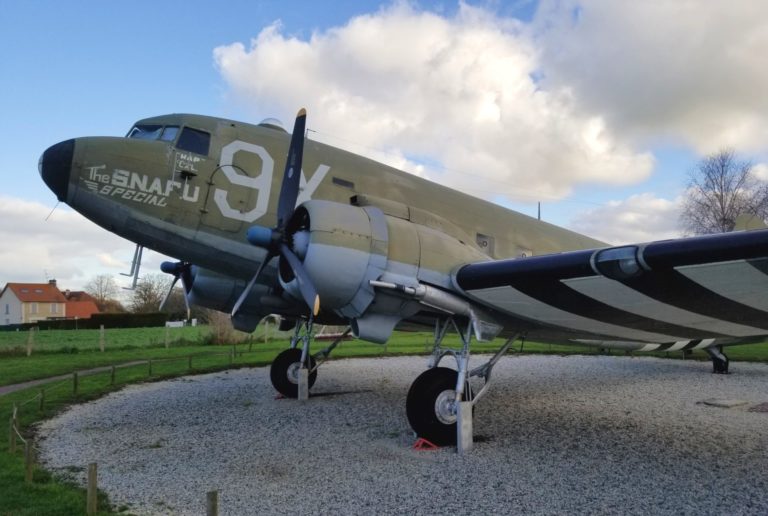 Authentic Douglas DC-47
December 2, 2019
The Merville Battery Museum was closed when we visited. However, we could still walk around the grounds and look at this plane that was used for airborne operations throughout WWII. The plane ended up in Bosnia and was recovered and restored to look period correct. Note the white and black stripes on the wings and tail. This was to prevent it being mistaken for a German aircraft.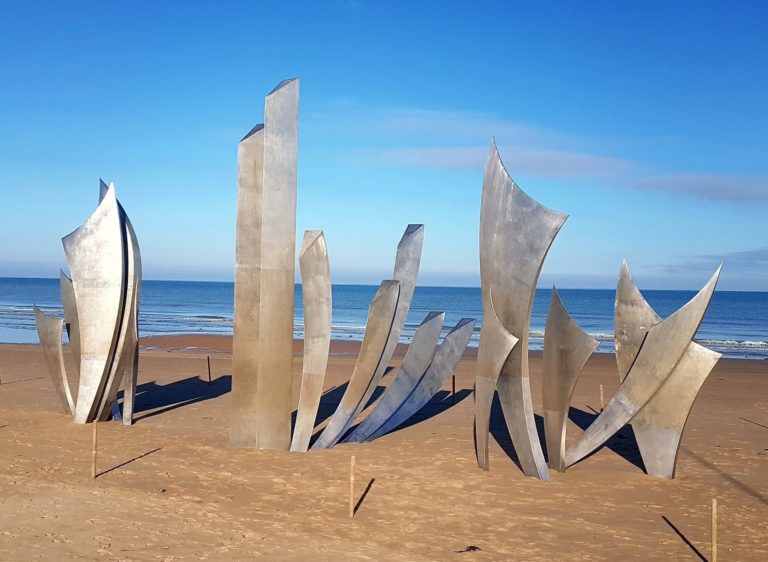 Omaha Beach Sculpture
December 3, 2019
We didn't have time to climb over the remains of the coastal defenses at Omaha beach. We went down to the sand and looked east and west along the shore. This monument is from a French sculptor dedicated to those who landed here.
Les Braves (the brave)
December 3, 2019
Dedication by the artist. More photos tomorrow.