On the Road is a weekday feature spotlighting reader photo submissions.
From the exotic to the familiar, whether you're traveling or in your own backyard, we would love to see the world through your eyes.
frosty
In 2014 we took a family trip with our grown sons to London, Normandy, and Paris for two weeks. We spent three days in Normandy, a visit that had been on my bucket list for years. I've been reading WW2 history for over 50 years and wanted to see the sites in person. We stayed in an Air BnB apartment in Bayeux, the only town near the landings that was completely undamaged in the war.
Our first day was to see the sites of the US Airborne landings and the museums related to them.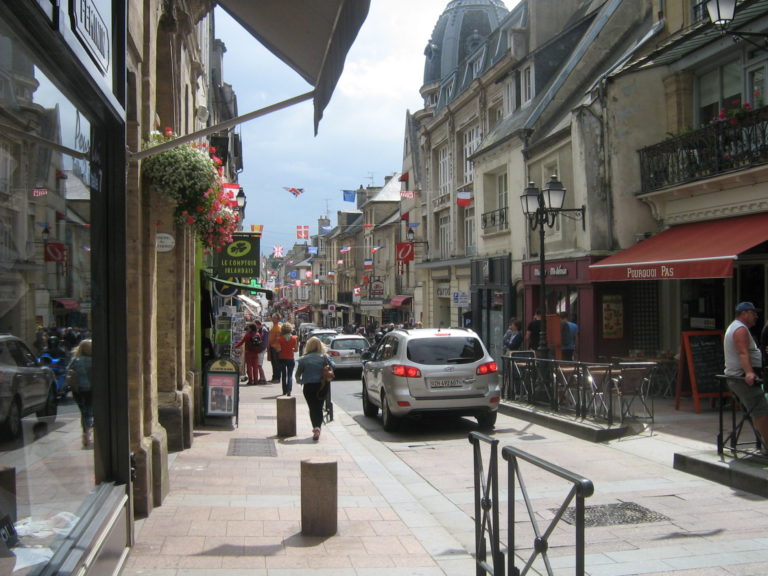 August 1, 2014
Bayeux, France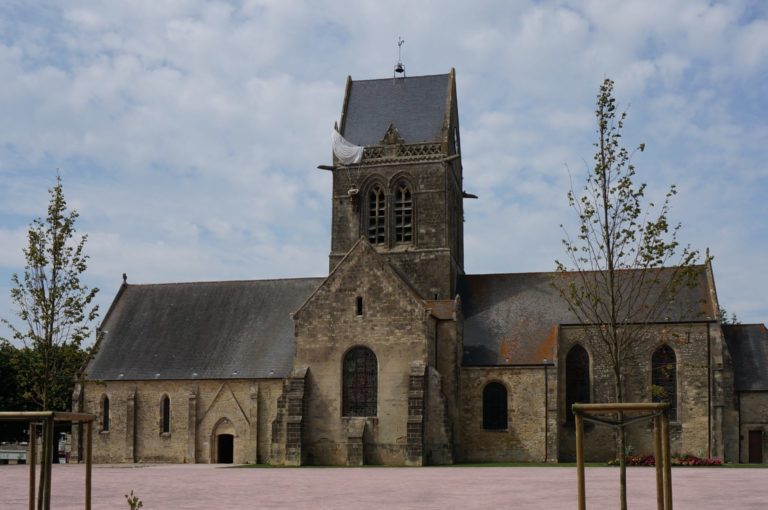 August 1, 2014
In the square of Ste Mere Eglise, a parachute effigy dangles from the church, commemorating what happened to John Steele when his parachute snagged on the spire.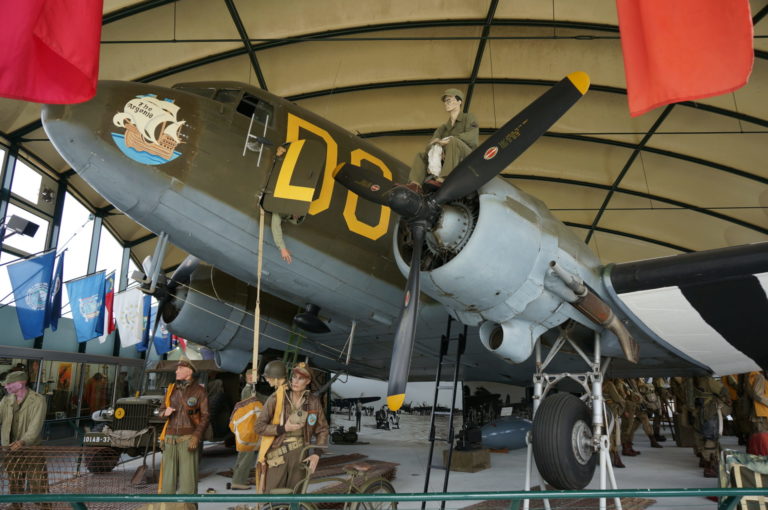 August 1, 2014
The Airborne Museum in Ste Mere Eglise had a C47, the plane my uncle Roger (IX Troop Carrier Command) flew to drop the 101st Airborne the night before the landing, and tow Waco gliders on June 6th. The only thing he ever told his family was "I towed gliders over Normandy." In the last few years my brother and I did a lot of research and found out he flew in Normandy, Dragoon (Southern France), Market-Garden (Holland), resupply of Bastogne, jerrycans of gasoline for Patton's advance, Varsity (Rhine crossing), and evacuation flights for wounded and POWs.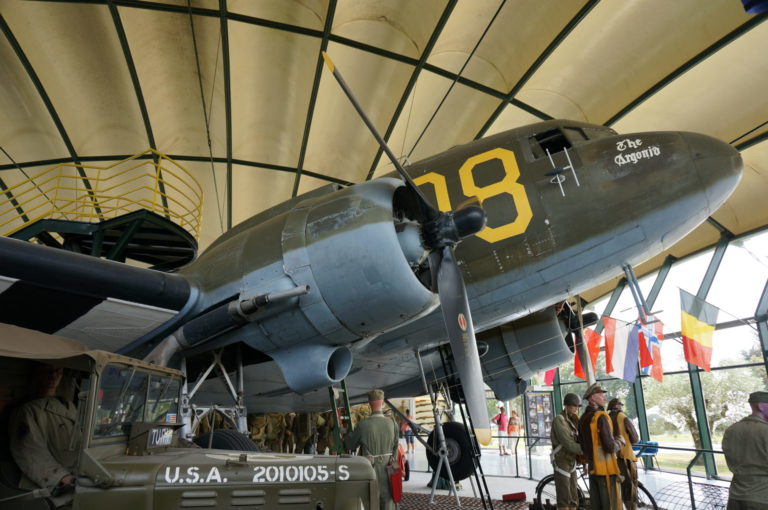 August 1, 2014
This C47 is painted as The Argonia, flown by Charles Young, who wrote a very good history of USAAF Troop Carrier, "Into the Valley".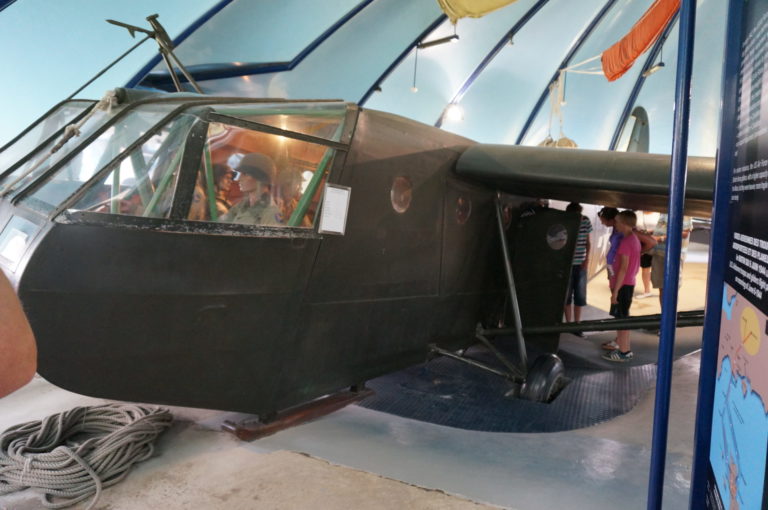 August 1, 2014
Waco CG-4 glider. There are some good histories of glider operations and troops. One by Gary Best, "Silent Invaders: Combat Gliders of the Second World War" opened with this quote from Walter Cronkite after his experience in Market-Garden: "I'll tell you straight out. If you've got to go into combat, don't go by glider. Walk, crawl, parachute, swim, float – anything! But don't go by glider."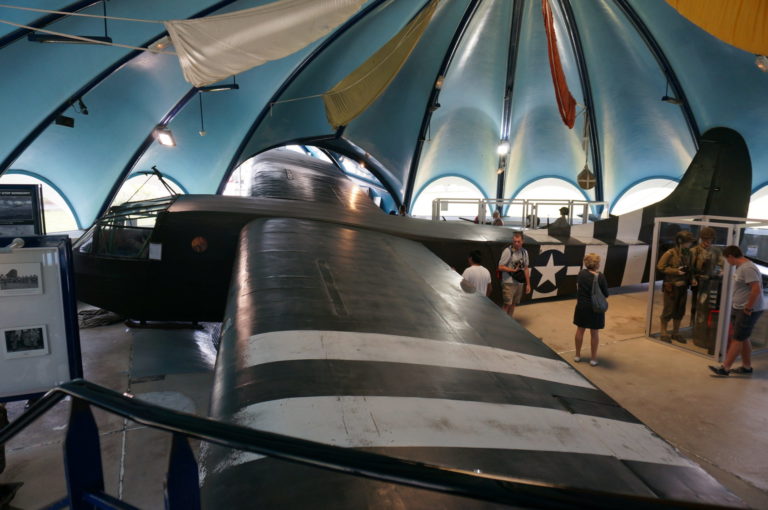 August 1, 2014
Waco CG-4 glider.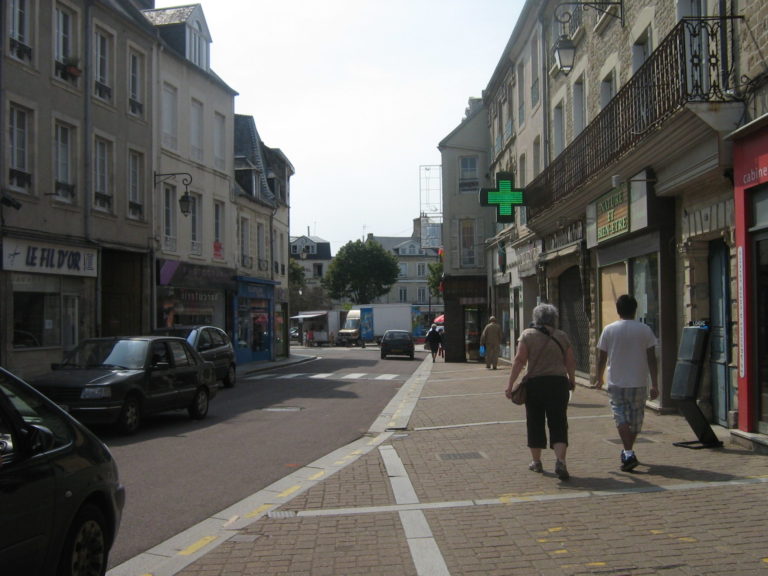 August 1, 2014
While the 82nd landed at Ste. Mere Eglise, the 101st fought near Carentan, here. "Band of Brothers" included their Normandy experience.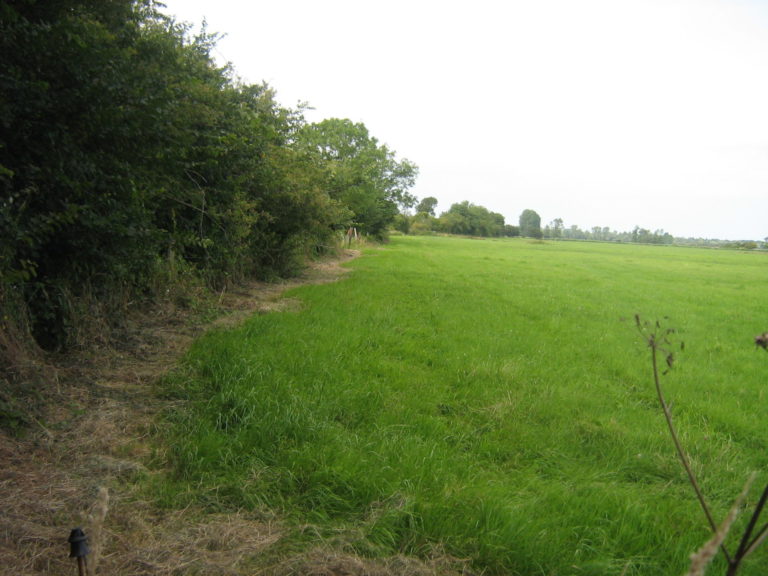 August 1, 2014
The 101st was in the hedgerow countryside, much of which looks the same as it did in 1944. This is the Angoville-au-Plain, the Cursed Drop Zone. The Germans had already identified this area as favorable for parachute landings and they were set up for an ambush. Many of the paratroopers were killed before they touched ground.