On the Road is a weekday feature spotlighting reader photo submissions.
From the exotic to the familiar, whether you're traveling or in your own backyard, we would love to see the world through your eyes.
frosty
Our second day in Normandy was a visit to Arromanches and Gold, Juno, and Sword Beaches. On our third day, we saw the American beaches: Omaha and Utah.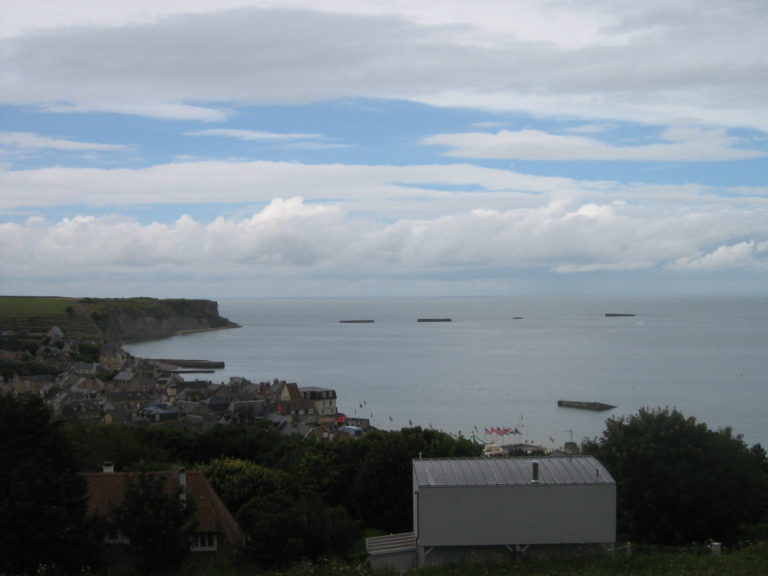 August 2, 2014
In the sea offshore of Arromanches, we saw the remnants of the "Mulberries" – the artificial docks that were built in England, towed across the Channel, and sunk to build the port so supplies and reinforcements could be landed. Twenty of the original 115 are still there.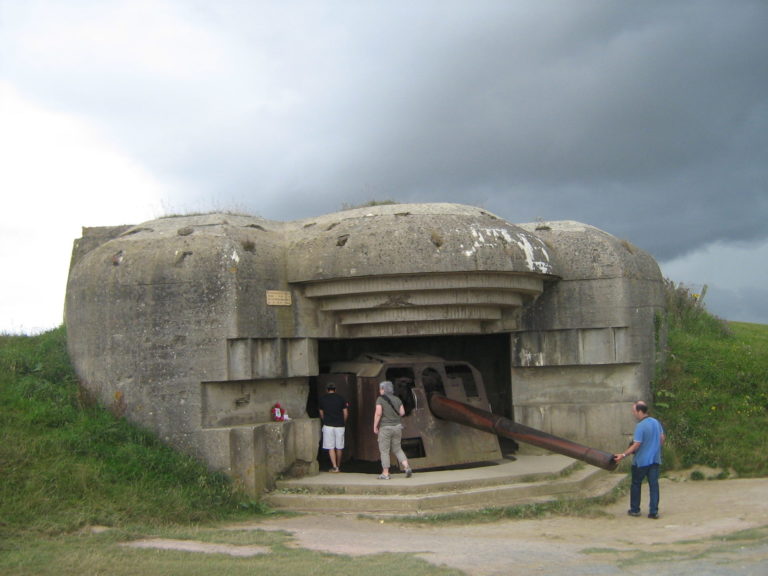 August 2, 2014
This is the German Longues-sur-Mer battery, which had four 150 mm guns like this one with a range of 12 miles.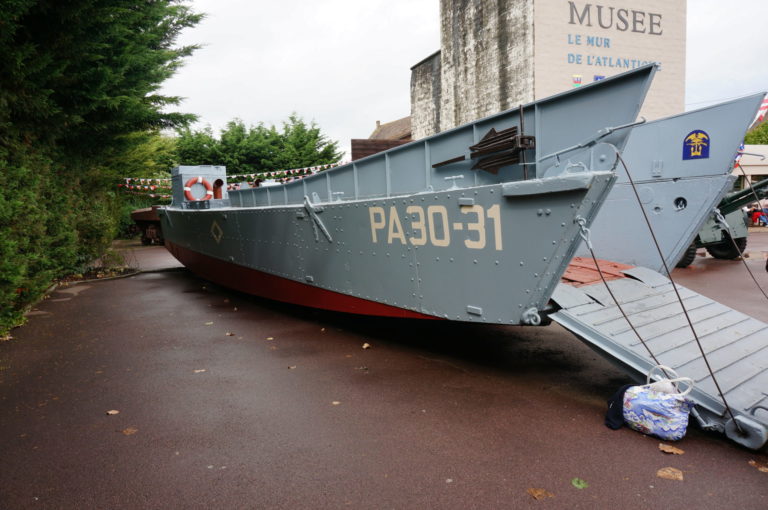 August 2, 2014
This outside exhibit at Le Grande Bunker Musee in Ouistreham is a Higgins boat (landing craft) that brought the troops to shore.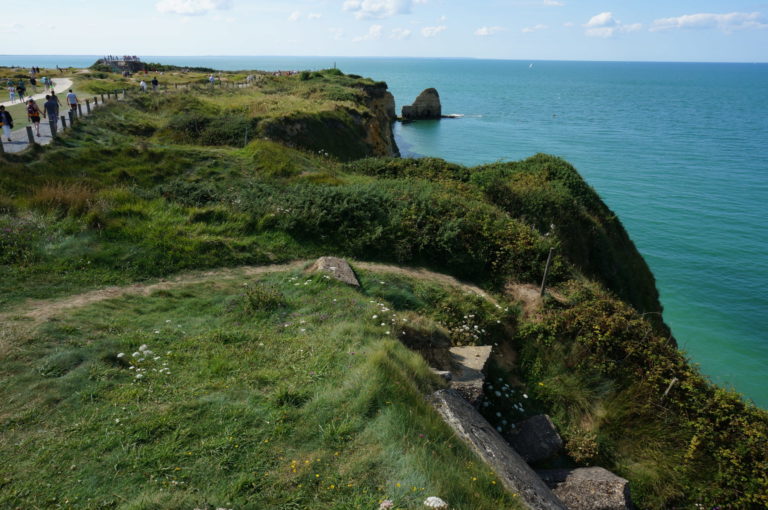 August 2, 2014
Pointe du Hoc, a rocky headland, had to be taken because intelligence said the Germans had placed artillery overlooking Omaha Beach.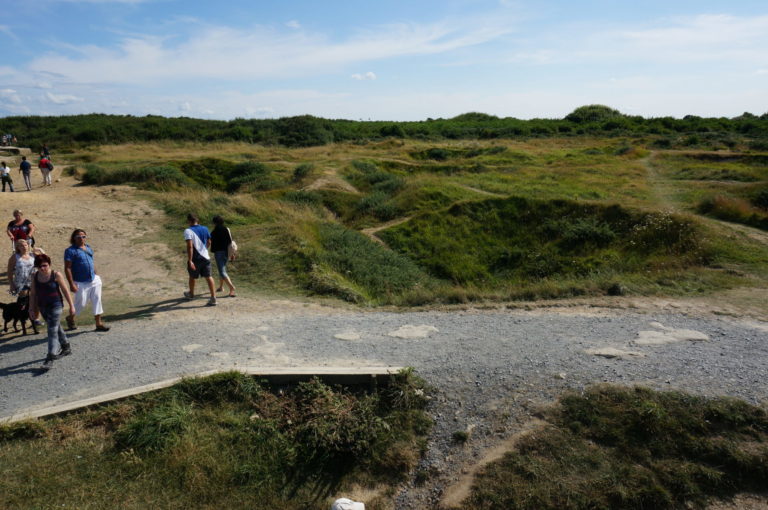 August 2, 2014
Pointe du Hoc. The defenses were bombed, shelled and then attacked by 225 US Rangers, who scaled the 100-ft rock wall and took the bunkers to find the guns had been dismantled and hidden inland. Only 90 rangers were still standing when it was over. Bomb and shell craters still pockmark the area.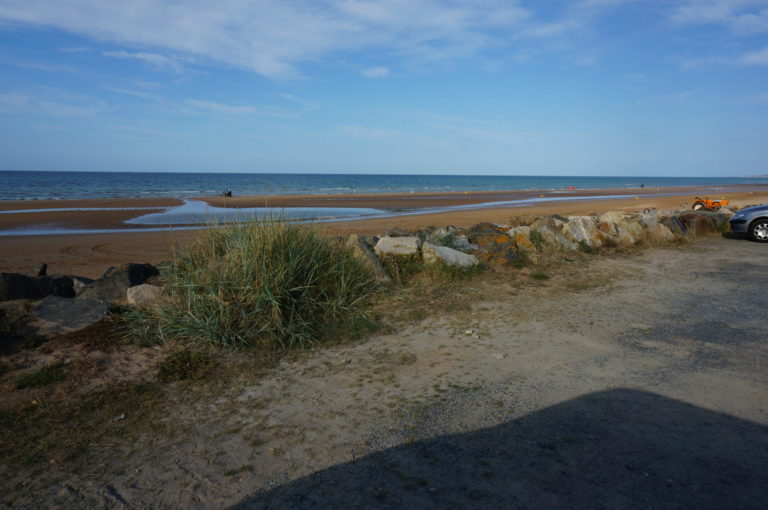 August 3, 2014
Omaha Beach was the site of the most intense fighting and highest US casualties.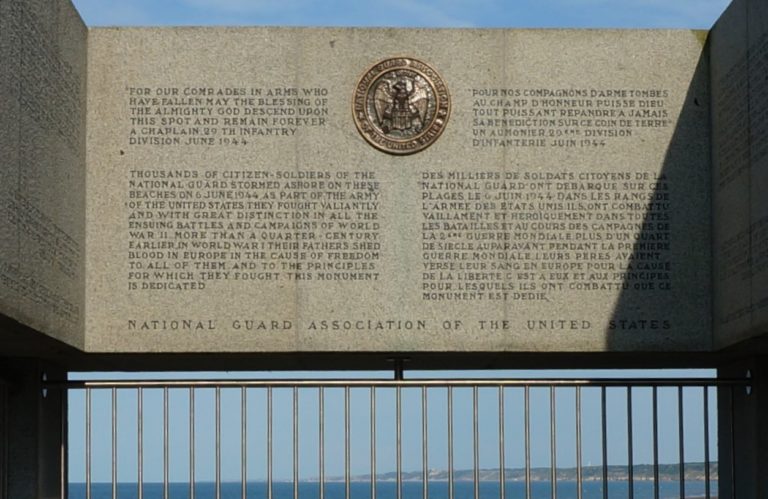 August 3, 2014
The first wave included the 29th Infantry Division, made up of National Guard troops, which is why this monument to the US National Guard is at Omaha.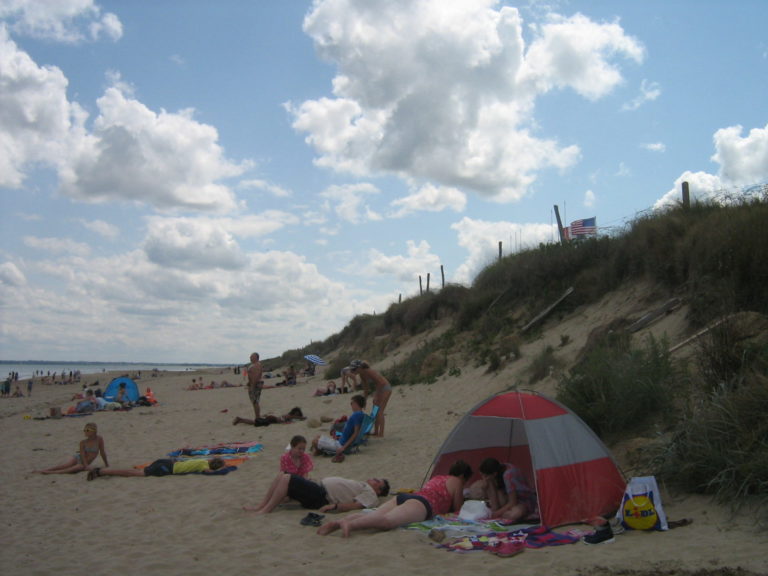 August 3, 2014
Utah Beach was less well defended. Casualties were lighter, in part because of the success of the airborne troops in cutting routes for German reinforcements before the landing.
This was taken on a weekend, and the beach, even historical, is still a beach.