On the Road is a weekday feature spotlighting reader photo submissions.
From the exotic to the familiar, whether you're traveling or in your own backyard, we would love to see the world through your eyes.
JanieM
Several of these are from Qing Yun Si, the Blue Cloud temple featured in set 5. Otherwise, they're mostly random shots from around Yulin.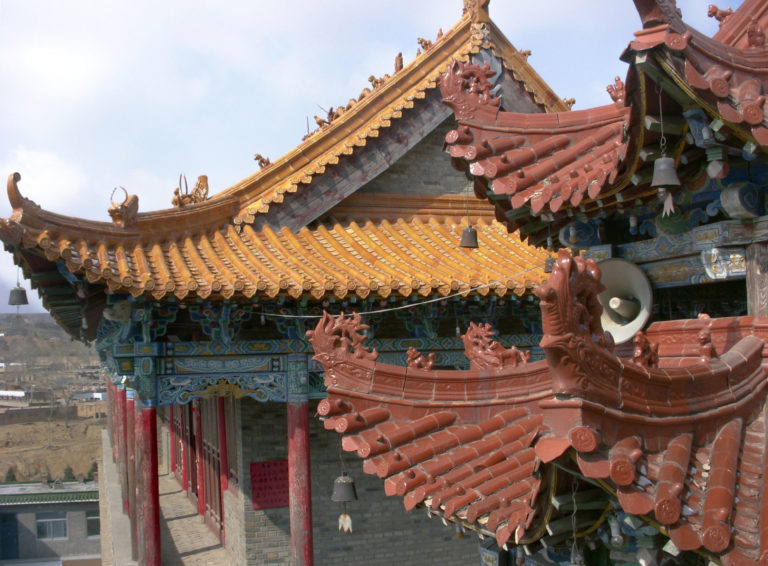 Yulin, Shaanxi
March 6, 2010
Temple rooflines.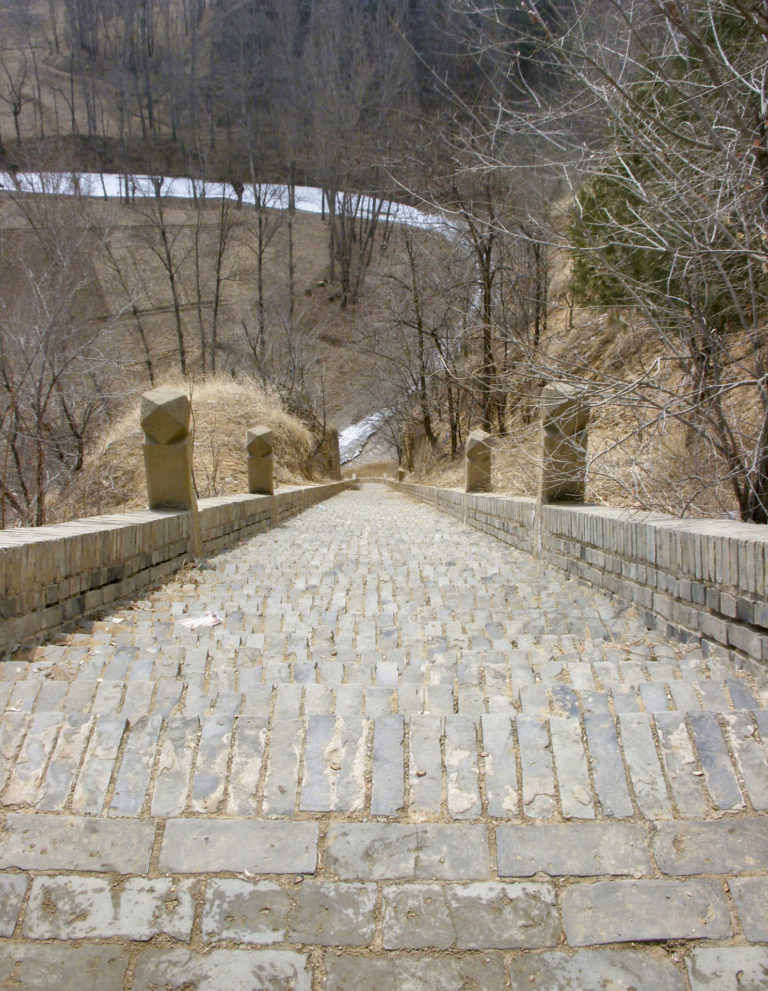 Yulin
March 6, 2010
Steps leading down from the main part of the temple to a little stream. We skipped the climb; I wasn't sure my aging knees could cope.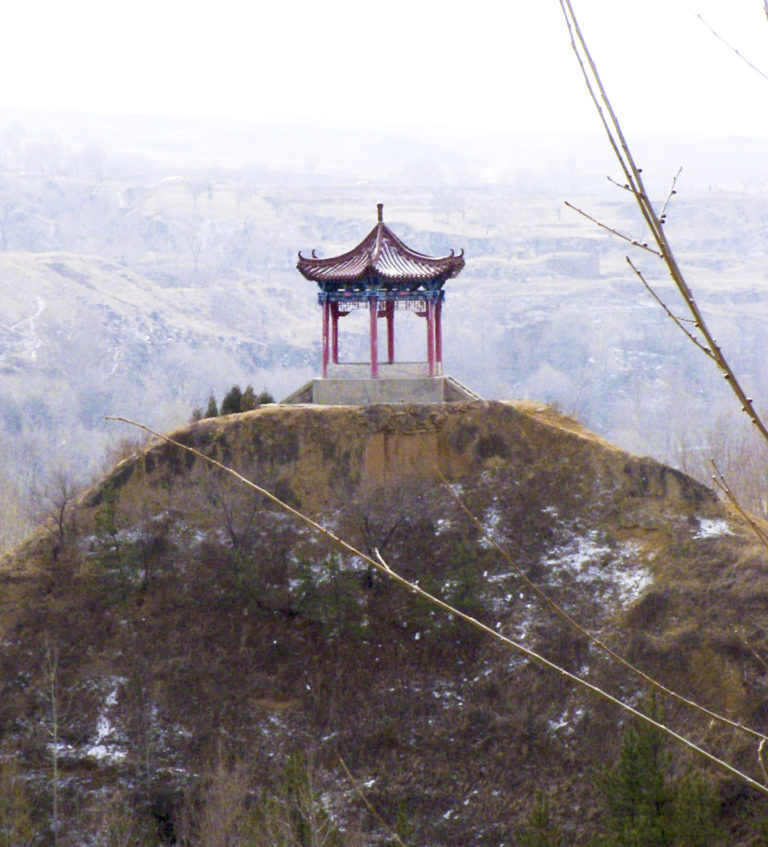 Yulin
March 6, 2010
A little structure visible from the temple, with no indication of what it was for. I like to assume it was where a monk could go for a quiet moment. The view would have been spectacular, especially on days when the air wasn't so dusty.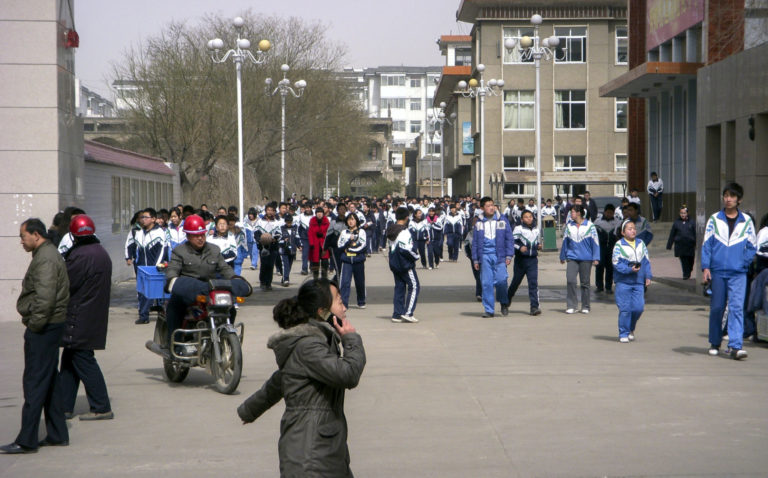 Yulin
March 11, 2010
School letting out. This was taken on my last day in town. My flight out wasn't until evening, and we took one last long walk.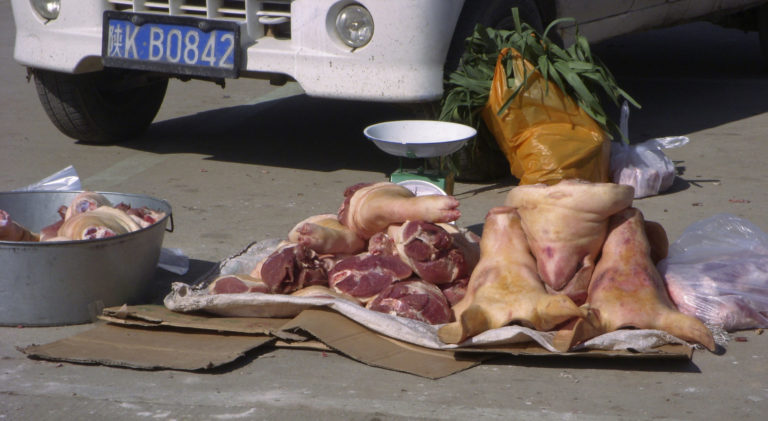 Yulin
February 18, 2010
At the farmers market. One of the big things I had to adjust to was the difference in safety consciousness, to speak from an American point of view. It wasn't uncommon to see two or three people riding on a little motorbike, sometimes with a baby or toddler in one person's arms. Traffic was chaotic; crossing a street was taking your life into your hands. I saw a little gang of boys about five or six years old sticking firecrackers between the gaps in a stone wall, and lighting them. For that matter, because it was holiday time, there were fireworks everywhere. Street vendors sold them, kids set them off at random all day long, and I have never seen anything like the way fireworks ringed the city on the night of Lantern Festival, the final day of Spring Festival celebrations.
Food safety is its own topic. I was taken aback the first time I saw meat set out so casually, as in the picture. But despite having a generally touchy gut and eating everything that was put in front of me*, I never had a moment of traveler's distress in the five weeks of my visit.
*Except chicken feet. Pigs ear and chicken feet were among the foods served at one of the holiday family dinners I went to. The pigs ears were marinated in a vinegary dressing and were a bit chewy, kind of like squid, but tasty. The chicken feet just seemed like too much work, along the lines of trying to get the bits of meat out of the legs of lobsters. But if you ever wondered what happens to the feet of all the chicken that get slaughtered for American fast food, now you know. (At least that was so in 2010.)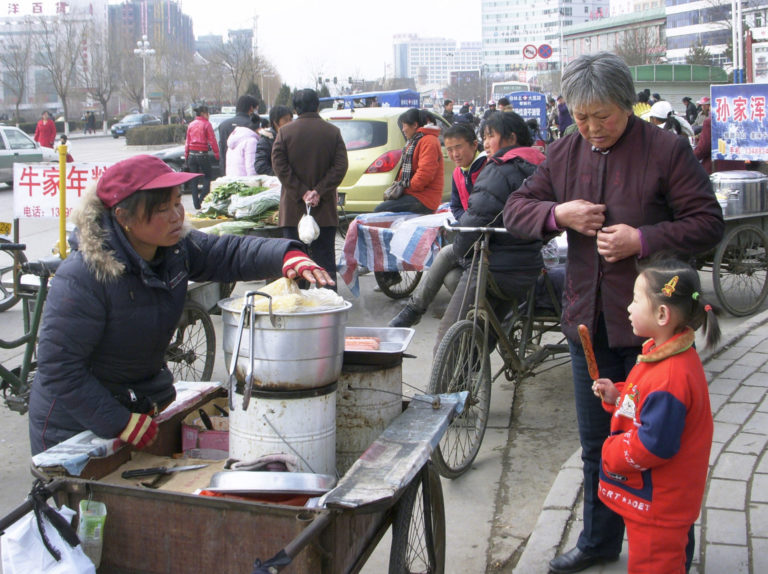 Yulin
March 6, 2010
Street food.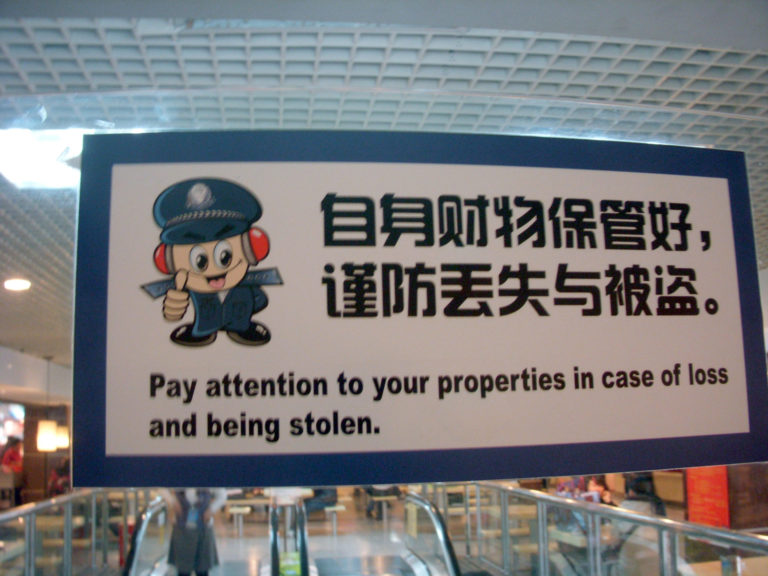 Somewhere in Beijing
February 8, 2010
Chinglish.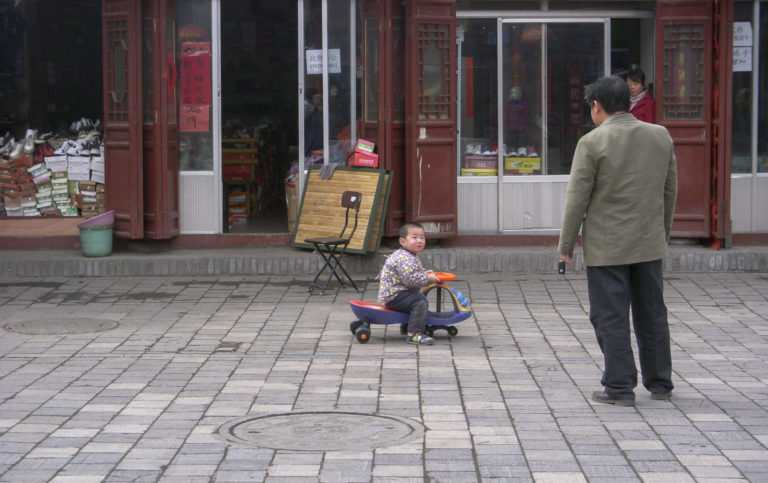 Yulin
March 11, 2010
A scene along First Street on my last day. Forever after I've wondered what the man and the little boy were saying to each other.