On the Road is a weekday feature spotlighting reader photo submissions.
From the exotic to the familiar, whether you're traveling or in your own backyard, we would love to see the world through your eyes.
arrieve
Still on Española Island, now at Punta Suarez, otherwise known as Iguanaville.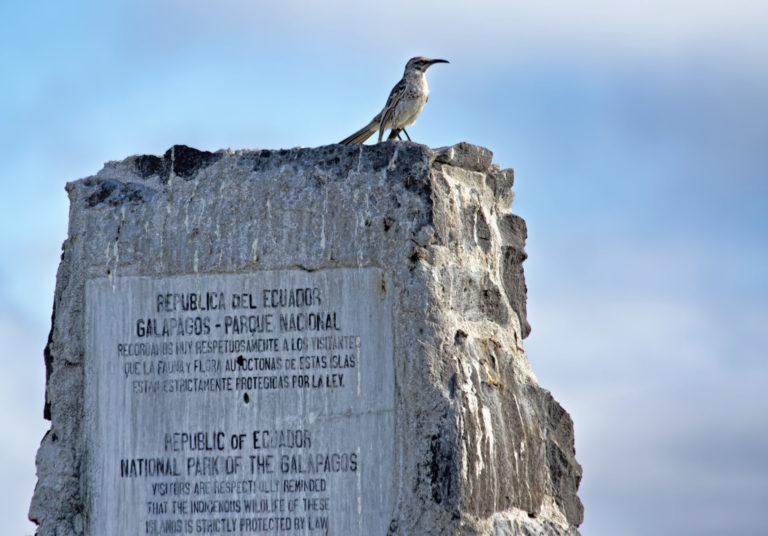 Punta Suarez, Galapagos
Another Hood mockingbird, on the park sign.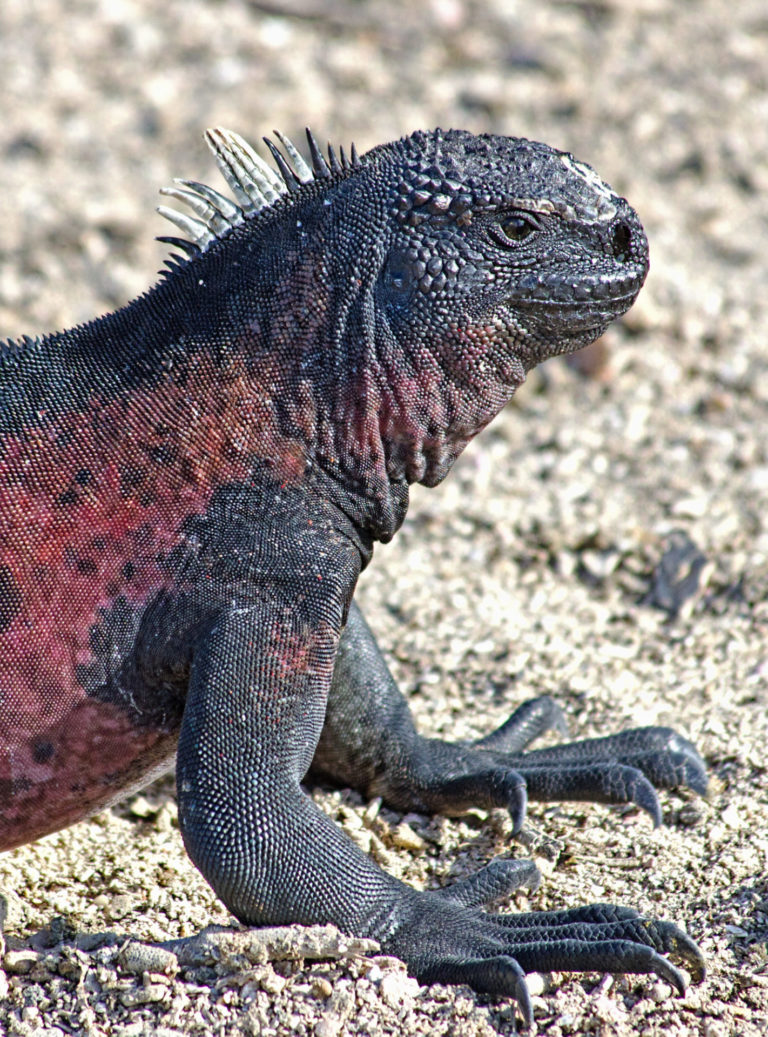 Punta Suarez, Galapagos
Española is the oldest of the islands, with lava worn to smooth boulders. And at Punta Suarez, every one of those boulders was draped with at least one iguana. I took the allegedly "easy" hike over the rocks to the beach; we all had walking sticks and had to step from boulder to boulder, avoiding the iguanas who showed no interest in getting out of anyone's way.
Though they can move quickly enough when they want to, basking on the rocks, draped over and around each other, they don't move a single muscle. It's almost uncanny, as though you're looking at some very strange statuary.
Then one of them sneezes, blinks a few times, and freezes again, back to recharging the batteries. The "sneezing" is how they expel excess salt from their bodies.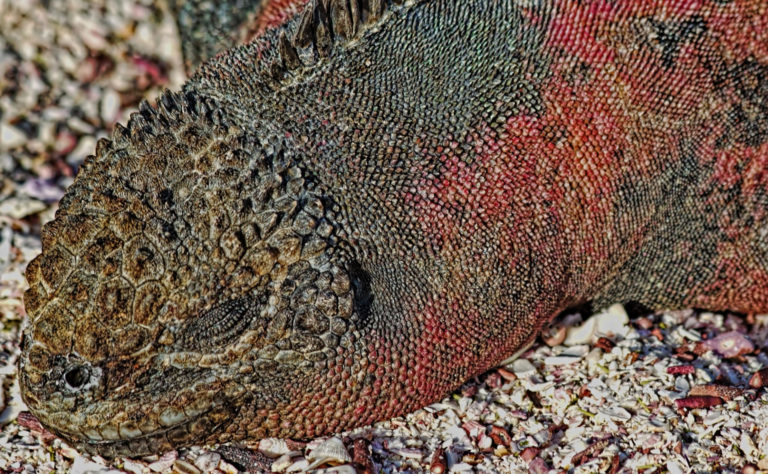 Punta Suarez, Galapagos
Darwin didn't think much of the iguanas in the Galapagos either:
It is extremely common on all the islands throughout the group, and lives exclusively on the rocky sea-beaches, being never found, at least I never saw one, even ten yards in-shore. It is a hideous-looking creature, of a dirty black colour, stupid, and sluggish in its movements.
But he never made it to Española. The iguanas here are unique in having a vivid Christmas coloring during the rainy season, and they were in the process of changing color. And though I've never been that interested in reptiles, I found their faces fascinating.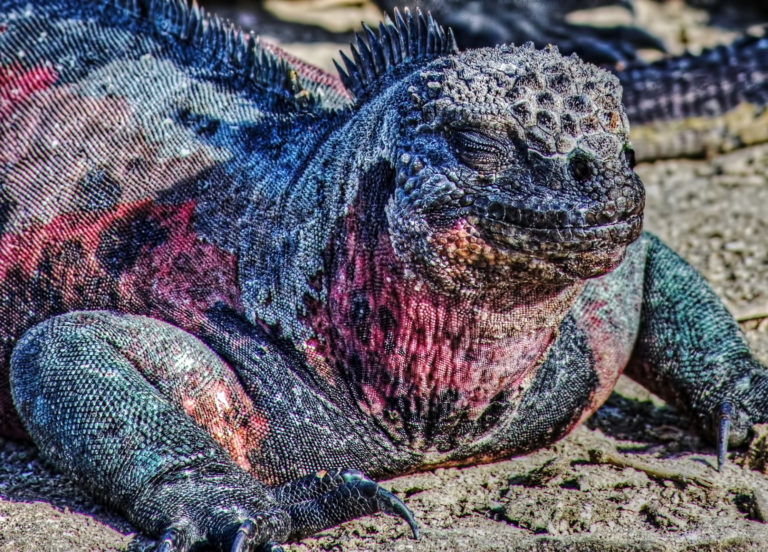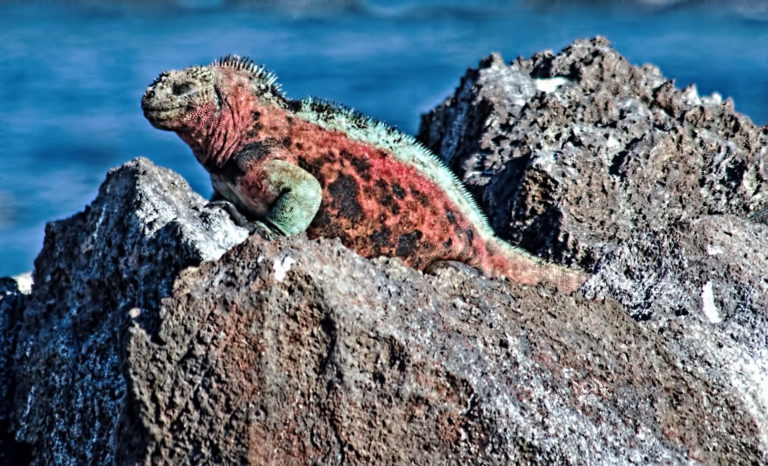 Punta Suarez, Galapagos
This one is a little blurry, but you can really see the Christmas colors.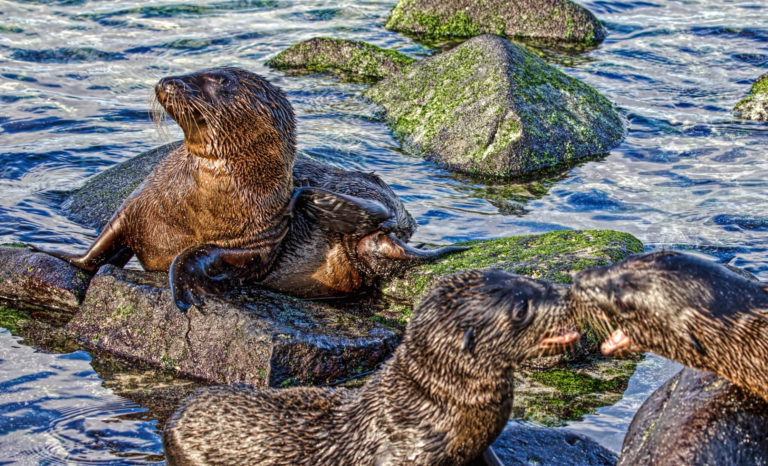 Punta Suarez, Galapagos
There was also a sea lion nursery by the beach. Here two of the youngsters are having a disagreement.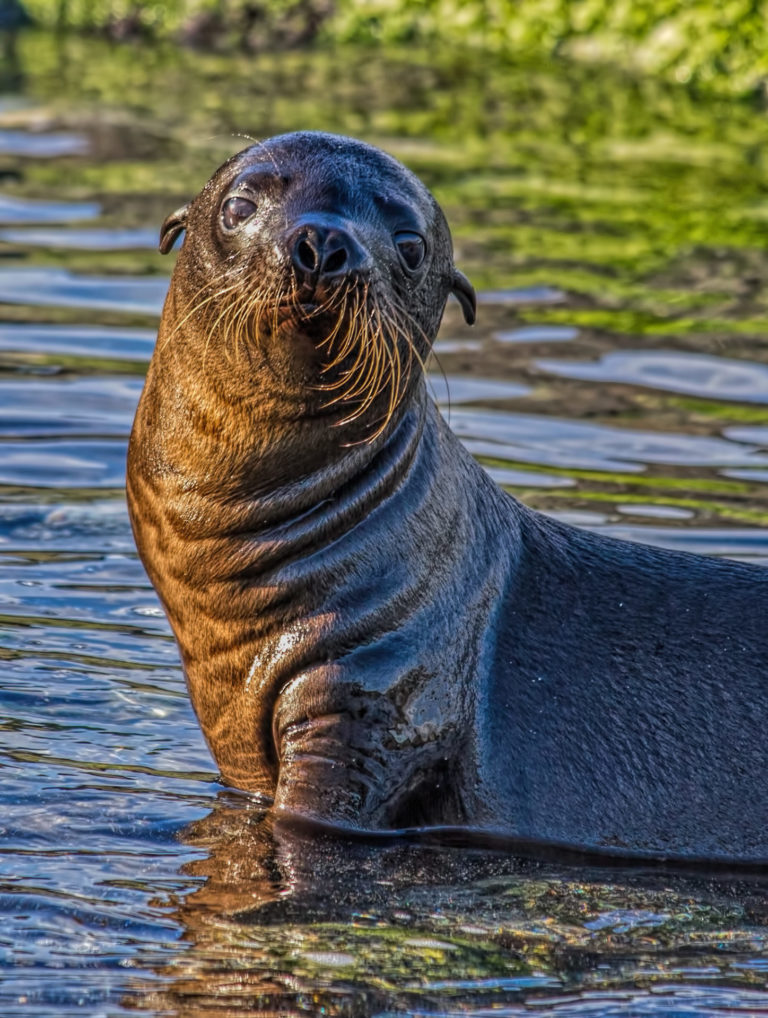 Punta Suarez, Galapagos
One of the caretakers by the nursery.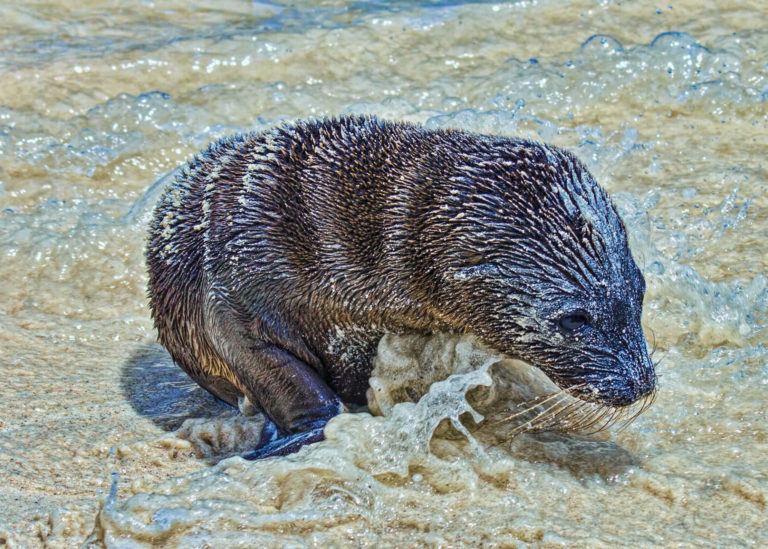 Galapagos
Someone needs a bath.