On the Road is a weekday feature spotlighting reader photo submissions.
From the exotic to the familiar, whether you're traveling or in your own backyard, we would love to see the world through your eyes.
(Our daughter spent a year at the University of Grenoble. In June we headed to Europe to help her pack up for home. Our first trip to Europe since our honeymoon… ) After we left Grenoble we took a couple sides trips (Copenhagen; Trondheim), then headed to the medieval village of Limeuil in the Périgord region of southwestern France, at the confluence of the Dordogne and Vézère rivers. Not far from the famous caves of Les Eyzies. My British sister-in-law's parents have a cottage there (her father taught at the Sorbonne) and we arranged to stay for a week. And pretend we were French. Sort of.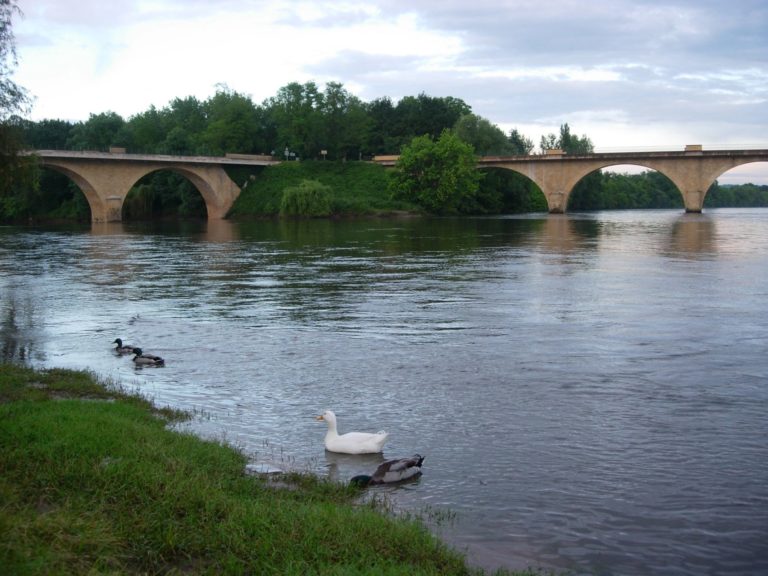 LIMEUIL
View of the two bridges that cross the Dordogne and Vézère rivers.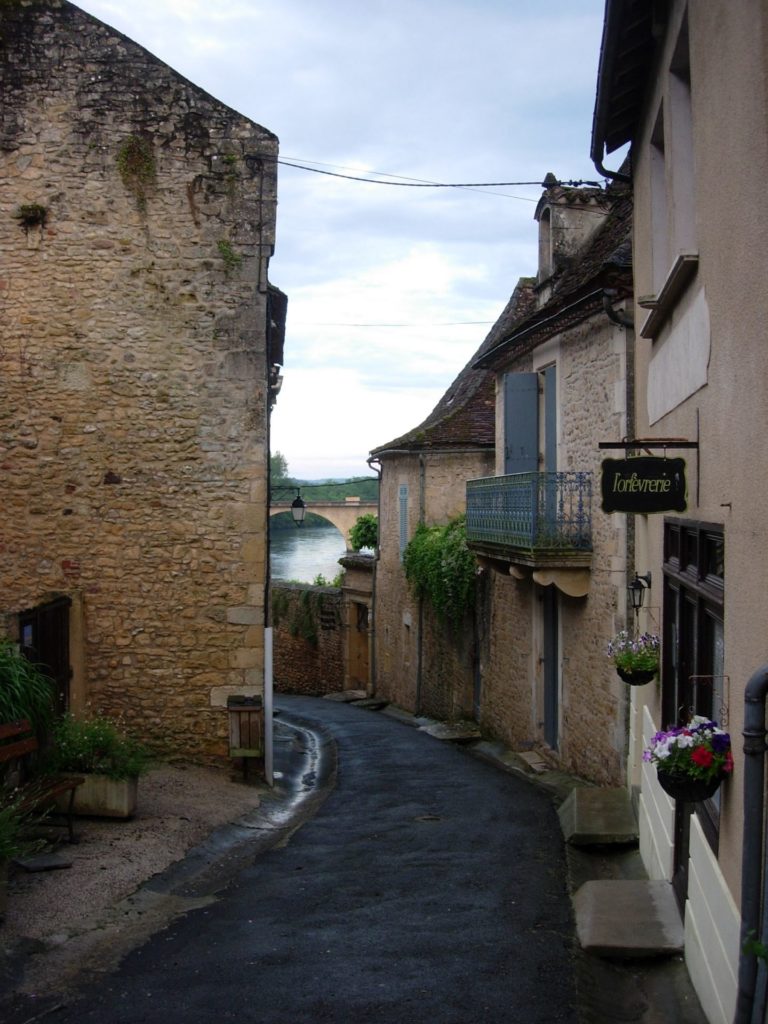 LIMEUIL BAS
Narrow lane flanked by limestone buildings in the lower part of the village. With a bridge in the background. The government has strict regulations to preserve the exteriors of the medieval buildings. On our prior visit to Limeuil, we met the village's master craftsman who repaired buildings as needed. He had our house key, and my husband kept practicing the necessary french » "Monsieur Migaux, donnez-moi la clé, s'il vous plaît."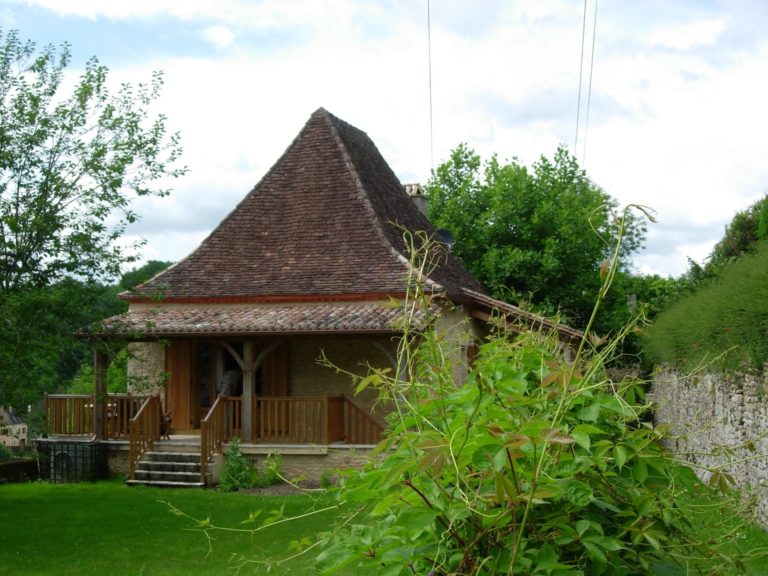 LIMEUIL HAUT
Our cottage. Since we last stayed in Limeuil, the village ambience has changed. Previously there was a bakery that sold bread & pastries made on the premises, a glass-blower, a hair salon… These vestiges of a functioning town have disappeared, so we would head to La Bugue for provisions.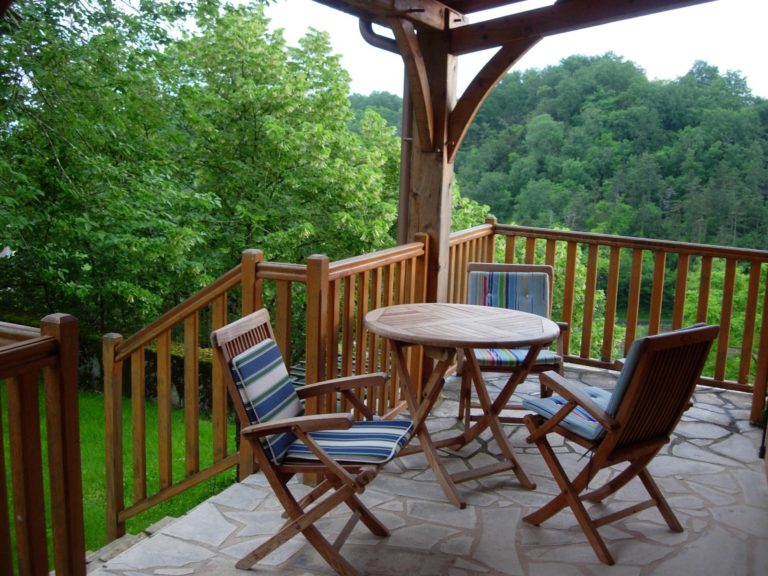 LIMEUIL HAUT
Now, placards posted around the village describe various historic buildings. In fact, when we sat on the front porch, I felt we should dress in medieval clothing and hide our laptop…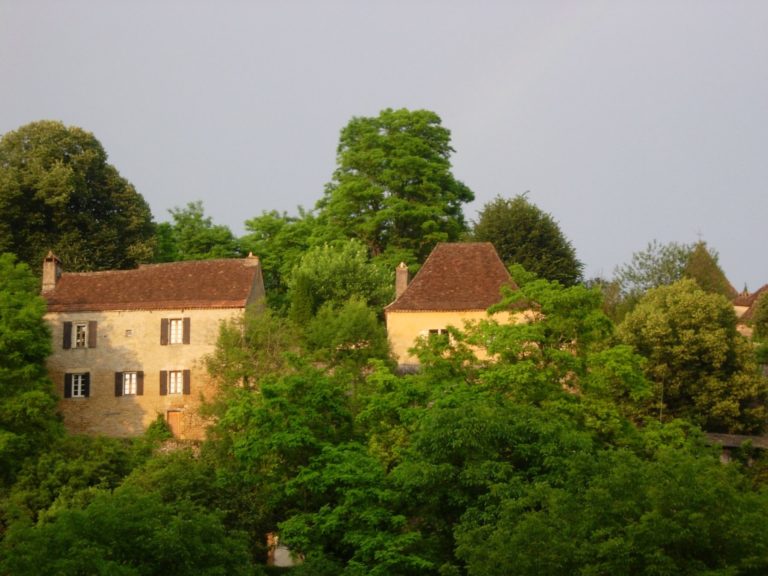 LIMEUIL HAUT
View of our cottage to the right and the main house to the left. The facing wall of the main house is part of the original village fortification and more than a meter thick.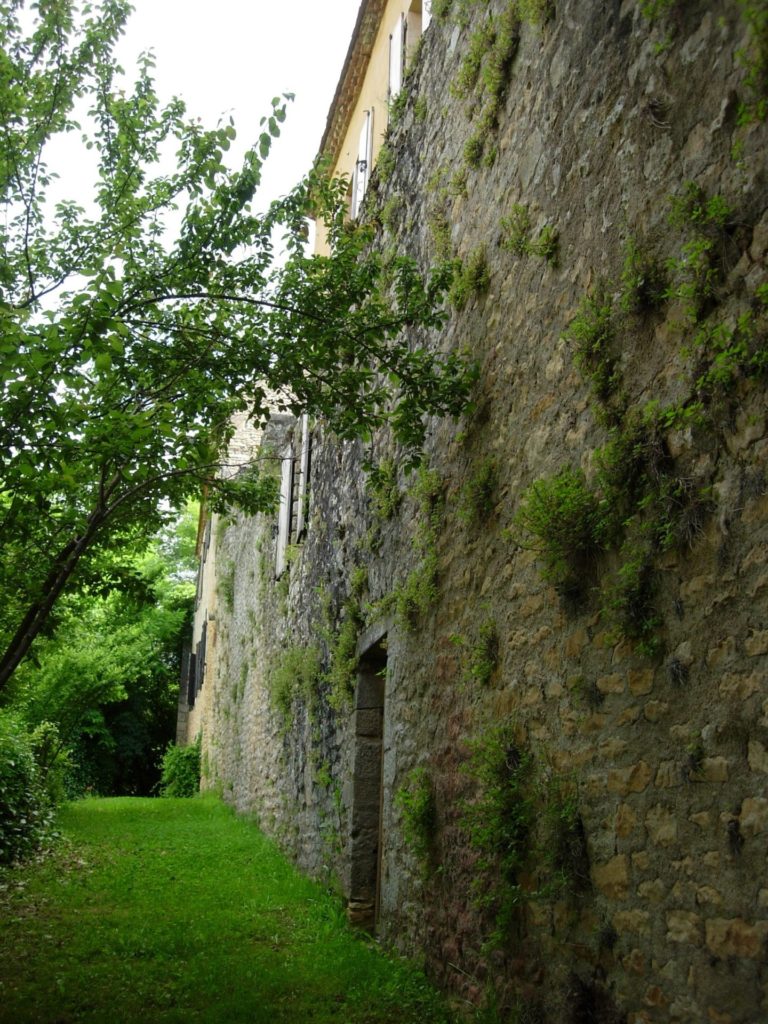 LIMEUIL HAUT
Close-up of the village wall just below the main house. No idea where that little door leads…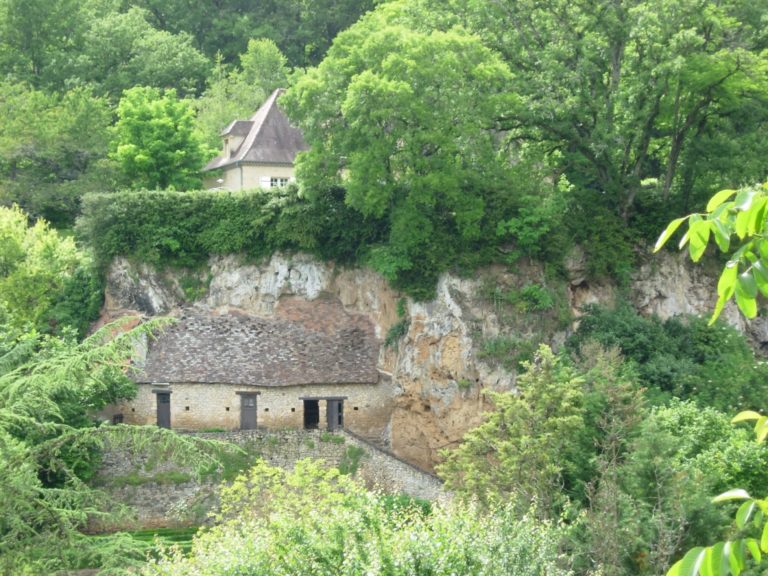 LIMEUIL
Very cool building built into the cliffs across the ravine from our cottage. For those who like detective novels, I highly recommend the Bruno series by Martin Walker which are based in this region—starting with 'Bruno, Chief of Police' [2009].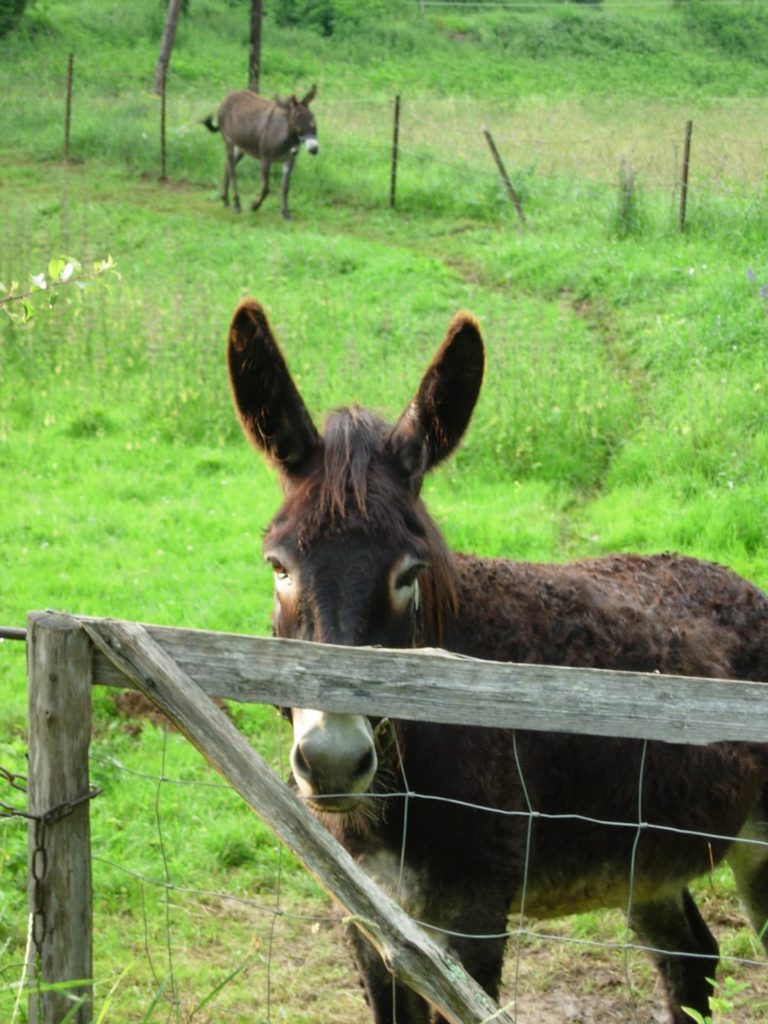 LIMEUIL
Curious and hungry donkey.