On the Road is a weekday feature spotlighting reader photo submissions.
From the exotic to the familiar, whether you're traveling or in your own backyard, we would love to see the world through your eyes.
arrieve
Santa Cruz, unlike the other islands we'd visited previously, is inhabited. There are plantations in the highlands that have been there since before the park was created, and Puerto Ayora looks like any other tourist spot, with restaurants, hotels, and shops.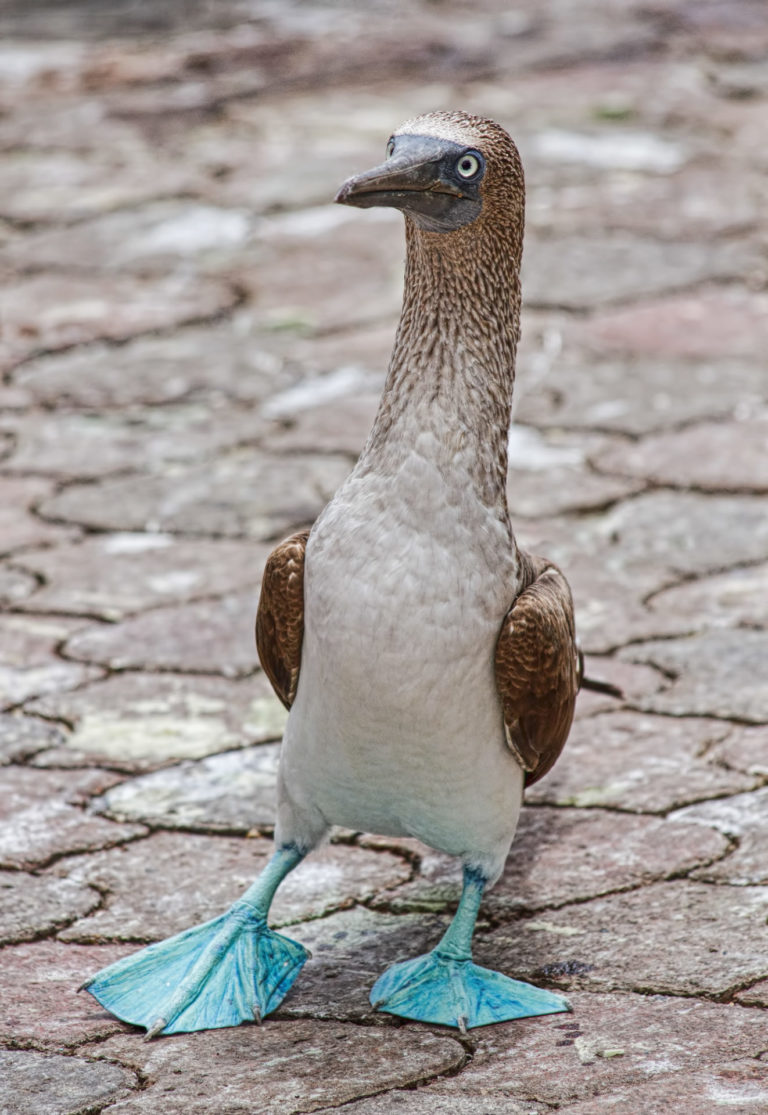 Puerto Ayora, Galapagos
We were told that the fish market in Puerto Ayora was definitely worth visiting. This blue-footed booby clearly thought so as well. I love the "Nothing to see here, folks" attitude while he tries to get close to the fish.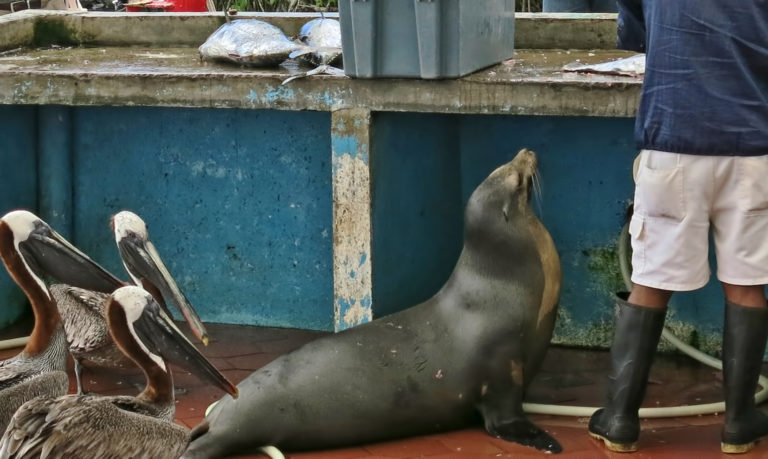 Puerto Ayora, Galapagos
Behind the counter at the fish market.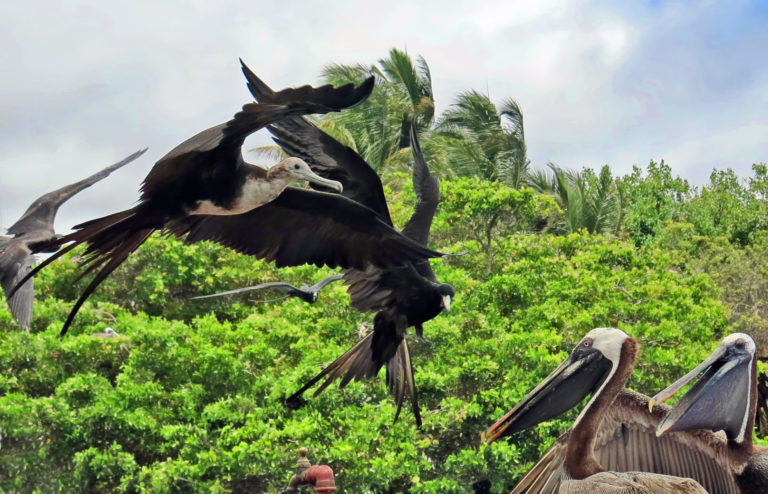 Puerto Ayora, Galapagos
What happens when you hold an open air fish market surrounded by big birds who love love love fish and have no fear of humans? The frigatebirds flew in like an invading army — their wingspan can reach seven feet, so even though there were only half a dozen or so, it felt like a lot more. Fortunately they just circled around a few times and then left.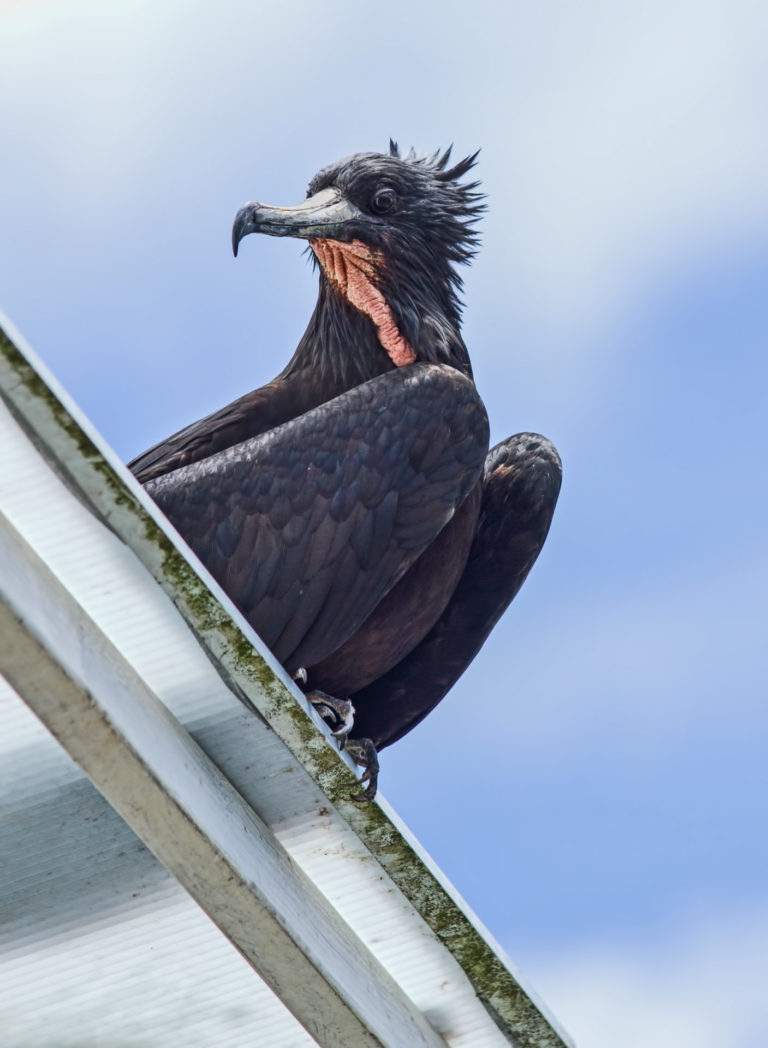 Puerto Ayora, Galapagos
One of the frigatebirds who remained behind to keep an eye on the fish. It wasn't mating season, so I never got to see them with their red pouches puffed out.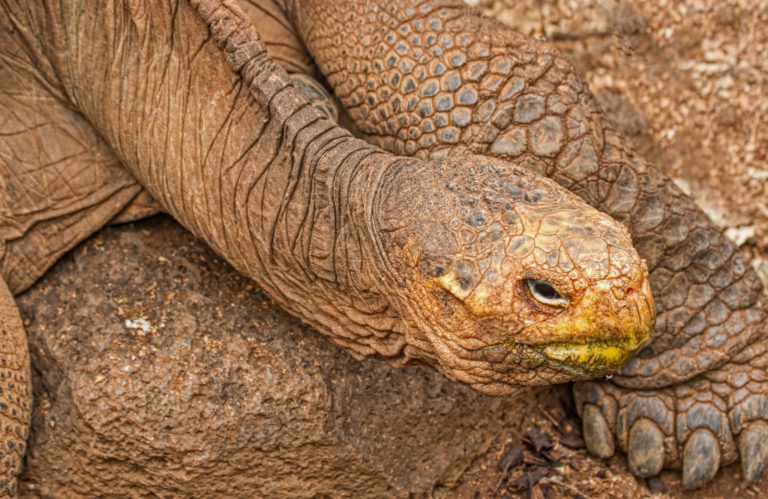 Puerto Ayora, Galapagos
Puerto Ayora is also home to the Charles Darwin Research Station, dedicated to the study and preservation of the Galapagos species. This handsome fellow is Diego, the stud of the Galapagos. He was one of the last surviving Hood Island (now called Española) tortoises, and had been living in the San Diego zoo for decades, when he was brought back to the Galapagos in 1976 for breeding. He has since sired hundreds of offspring, and was recently released back into the wild on Española. In 2013, he was still living in the Charles Darwin center, gearing up for another breeding season.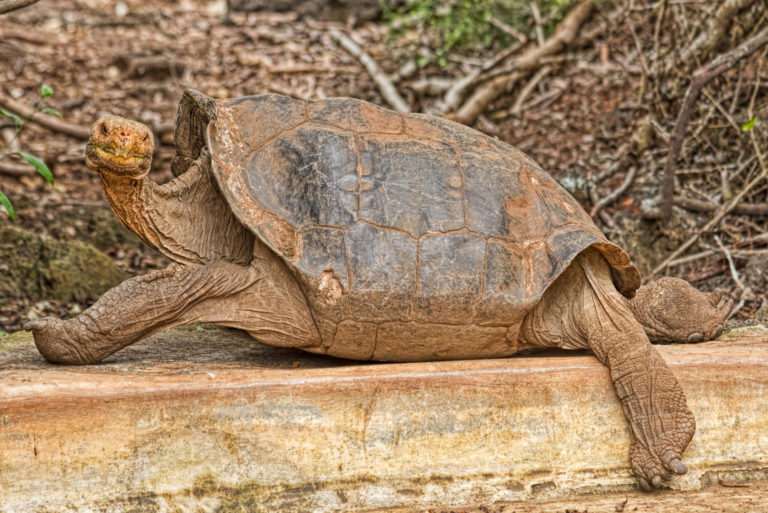 Puerto Ayora, Galapagos
I don't know if this was one of Diego's lady friends, but I loved that pose.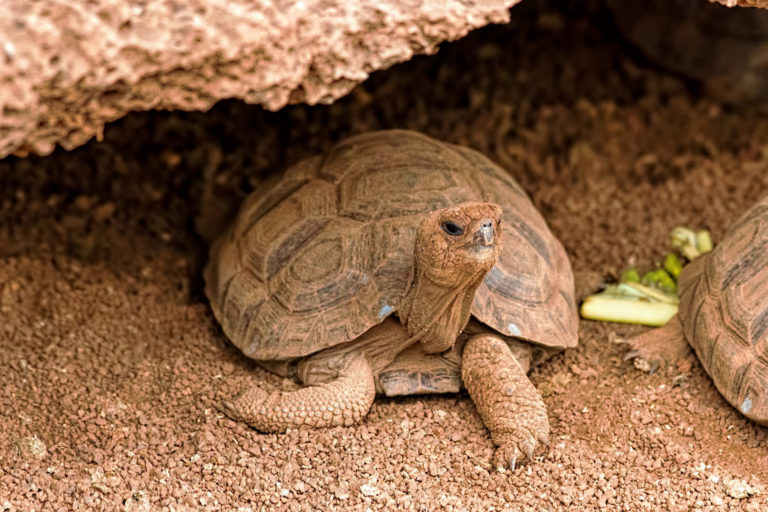 Puerto Ayora, Galapagos
Products of the breeding program — these young tortoises were maybe a foot in length.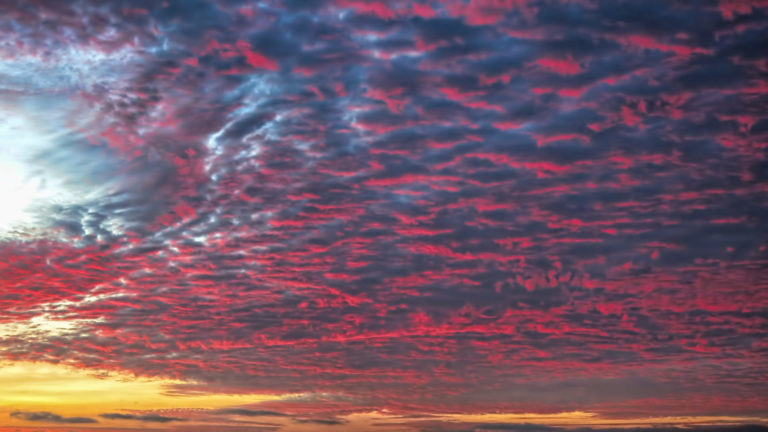 Near Santa Cruz island, Galapagos
A sunset taken from the ship after the day in Puerto Ayora.